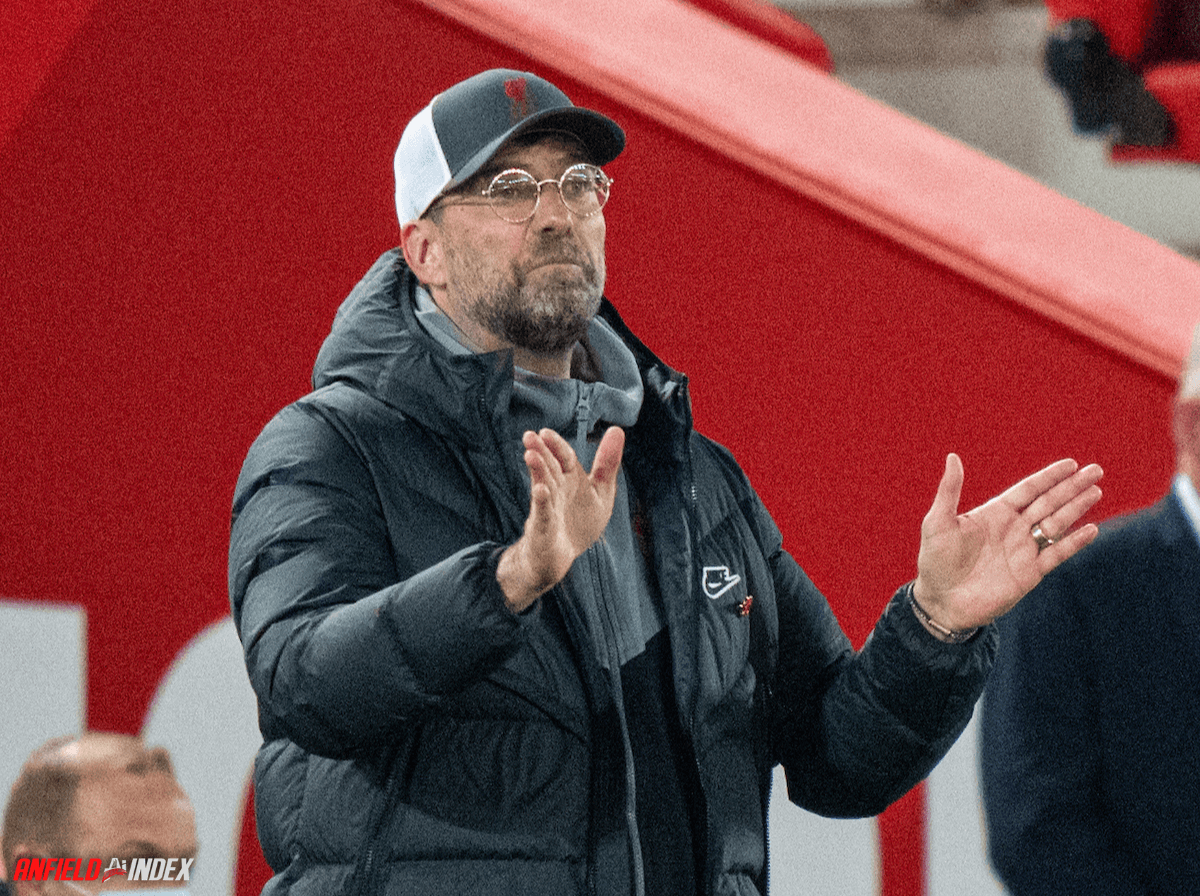 How To Approach The Transfer Window
As the next international window begins, more and more players will be heading off to represent their specific countries. The amount of players that will be returning in a state of good fitness, is as ever, unpredictable.
Liverpool have undertaken this first stage of the season with as many questions as answers. Some games and periods of play have been brilliant, whereas too many have been uneven, and that is a concern. To look at the Premier League table, Liverpool are in a good overall position. To look at the Champions League table, they sit in a perfect position. The League Cup is going along nicely, yet as with last season's initial stages, there remains an air of uncertainty.
From the outset of Jürgen Klopp's reign, there has been the need for a working structure within his team. Key personnel were targeted to improve the squad, and a prosperous period soon followed. The identity of the team became very clear in their Championship winning seasons, in that the defensive structure was assured, which allowed the front line to wreak damage. The workmanlike midfield throughout this period was able to offer both superb tactical decisions, and stability. Whereas last season saw the rearguard decimated by injury, this year the midfield has faltered all too often.

The international break must allow Jürgen Klopp and his team a period of reflection. The consensus must be how to turn this team from top four contenders into title challengers once more. The losses of Harvey Elliott, Naby Keïta, James Milner, Thiago Alcantara and Fabinho through the first few months have caused too much disruption. The next phase of recruitment must therefore focus on how to solidify this area of the pitch. All the players within the middle roster have had good and bad games, and none have managed (as yet) to be the Gini Wijnaldum replacement. Gini was an ever present and vital cog within the Liverpool system, and finding his successor should be a key area of investment.
The pandemic caused issues with Liverpool's recruiting, with a restrained approach to spending was undertaken. The fact that Michael Edwards may be leaving can be no coincidence, with his hands apparently tied, in his efforts to reinforce Klopp's squad. The names of Saúl Ñíguez, Franck Kessié, Renato Sanches and Florian Neuhaus came and went, with Liverpool signing only Ibrahima Konate.
All these midfielders are still somewhat gettable, and with Saúl Ñíguez supposedly unhappy with his Chelsea role, Edwards should be looking at this situation. The Spanish international is currently on a season long loan, yet with Ross Barkley now attaining a first team role ahead of him, there could well be some dialogue to be had. Saúl is a controlling midfielder that would offer brilliant balance and versatility, and if there is a chance that he could be taken away from West London, this avenue should be explored.
Franck Kessié is approaching the final 6 months of his AC Milan contract, and again offers great control in his game. The fact Liverpool would have encountered this man twice in the Champions League, will hopefully have added some food for thought. FSG are a fan of opportunistic signings, and his value would be brought down significantly with a January move.
Renato Sanches and Florian Neuhaus would probably be more problematic signings, given their longer contracts or current value to their clubs. Both would be great additions, with varying qualities that could benefit Liverpool. To imagine Liverpool will do nothing in January is sadly apparent. Given Liverpool's chances of silverware this year, there may still be some manoeuvres afforded to Michael Edwards this winter.
To see four draws and a loss after eleven games is not title winning form, and this last period of games has seen the reds league tally stutter. Despite any allegiances (to his current players) that Klopp may have, he and his staff cannot be blind to the faltering midfielders at his disposal. One would imagine if Klopp could rewind six months, then Gini would have been given the terms he wanted. The fact their are viable and gettable players (that have emerged on Liverpool's radar prior) should not be ignored. The upcoming AFCON also means a forward option could be needed, yet without a functioning and trusted midfield group, this season could conceivably implode.
There are no questions over Jürgen Klopp, yet if Liverpool's hierarchy and their purse strings are not loosened in January, then the FSG out brigade will surely gain momentum. The owners will hopefully look at this more settled period of life, and see the benefit of backing their Sporting Director. The hope is there, and the players that can impact this side are scattered far and wide. This next window could be the most important of FSG's tenure, and the entire fan base would love to see Michael Edwards work his magic once more.