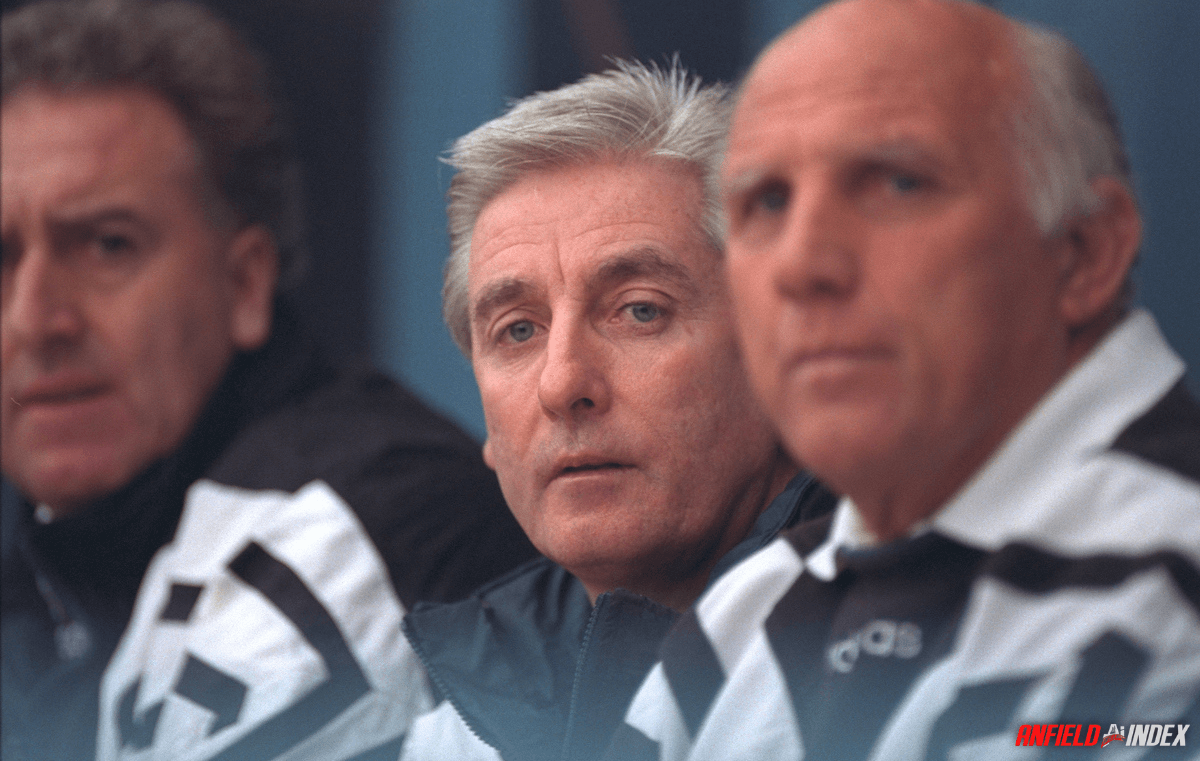 My Greatest Liverpool Match
I was born on 12/11/81, so have been fortunate enough to witness some truly magnificent games as a Liverpool fan. The opinions and preferences are far reaching, and the glorious fact is that Liverpool FC continues to offer brilliance as a football club.
To look at singular games, I can easily think of marvellous matchups that can forever be recalled. The magical night in Istanbul will never be forgotten, the tremendous 3-3 draw with Manchester United was pure drama, and the Anfield nights offer endless occasions of note.
As with thousands of supporters, there was one special night at Anfield that still stands above all others, for me anyway. No trophy was won, no final was contested, and the games only apparent downside, was that it helped Manchester United win the league that year.

On April 3rd 1996, Liverpool were too many years into their English League drought, and Newcastle were Manchester United's only real challenger for the title. The game pitted two brilliantly attacking teams, that were simply not strong enough in defence to overcome the Red Devil's. With Kevin Keegan at the Newcastle helm, there was a sense that Liverpool fans truly wanted Newcastle to overcome Alex Ferguson's side. Newcastle had enjoyed a 10 point lead (over Manchester United), but this game was just part of that sensational implosion, that saw the title head back to Old Trafford.
The line ups were as follows. This nostalgic look at Liverpool's past, can raise a smile to those lucky enough to have witnessed this game.
Liverpool FC
GK – David James
CB – Mark Wright
CB – Neil Ruddock
CB – John Scales
RWB – Jason McAteer
LWB – Rob Jones
CM – John Barnes
CM – Jamie Redknapp
ACM – Steve McManaman
CF – Robbie Fowler
CF – Stan Collymore
Subs Used;
Steve Harkness
Ian Rush
Newcastle United
GK – Pavel Srnicek
RB – Steve Watson
CB – Phillipe Albert
CB – Steve Howey
LB – John Beresford
RW – Peter Beardsley
CM – David Batty
CM – Rob Lee
LW – David Ginola
CF – Les Ferdinand
CF – Faustino Asprilla
Subs Used;
Darren Peacock
The strike forces were a blistering array of talent, with Robbie Fowler and Stan Collymore making for a magnificent pair. The blend of each players abilities made them unplayable at times, and it's a shame that the partnership never truly became what they could have been. Newcastle had recruited Faustino Asprilla, and it was perhaps this addition that shifted Newcastle's previous edge, with the brilliant Peter Beardsley often moved to a wide position.
A match report isn't entirely needed, with the games flowing nature swaying throughput the game. The open and willing nature of each side made the game an instant classic, and may well stand as the Premier Leagues greatest ever contest.
The scoring throughout the game was as follows:
Liverpool 1 – 0 Newcastle
Robbie Fowler – 2 mins
Liverpool 1 – 1 Newcastle
Les Ferdinand – 9 mins
Liverpool 1 – 2 Newcastle
David Ginola – 14 mins
Liverpool 2 – 2 Newcastle
Robbie Fowler – 55 mins
Liverpool 2 – 3 Newcastle
Faustino Asprilla – 57 mins
Liverpool 3 – 3 Newcastle
Stan Collymore – 67 mins
Liverpool 4 – 3 Newcastle
Stan Collymore – 92 mins
The game represents everything we love about football, and is a key representation of why the Premier League is so beloved. The charismatic Kevin Keegan would have experienced every single emotion during that season, and this games result was perhaps the moment where the former Liverpool striker knew the title was gone.
Robbie Fowler was at his sensational and deadly best, with both Les Ferdinand and Stan Collymore showing just how much depth there was, in England's forward line. The array of deadly finishing added to this occasion, with the end to end play never relenting in its pace. The fact that Liverpool legends (John Barnes and Ian Rush) were able to play such a pivotal role, is another reason why this game stands out. The reds were struggling to reignite their own team, with various transitions since Kenny Dalglish departed. The team found its way to Roy Evans, and the entertainment was rarely in question.
Evans was Liverpool through and through, and his style of play was almost too exciting to attain ultimate glory. This history game was cemented due to two mangers willingness to attack and entertain.
The frantic and dramatic finale was mirrored by some rare Martin Tyler brilliance, with his closing commentary adding to the winning goal. I will often rewatch this game, and the moments never lesson with each showing. The match was fabulous, and the ending more than matched the play. In the 92nd minute, Stan Collymore was able to settle proceedings, and history was written. The greatest game to be played, will always bring variation in preference, however this was the perfect spectacle of Anfield under lights.
For any Liverpool fan reading this (and perhaps too young to experience this game), I would encourage them to rectify that, and enjoy this seven goal thriller. The fixture will remain an astonishing part of the English game, and one that I will never forget.