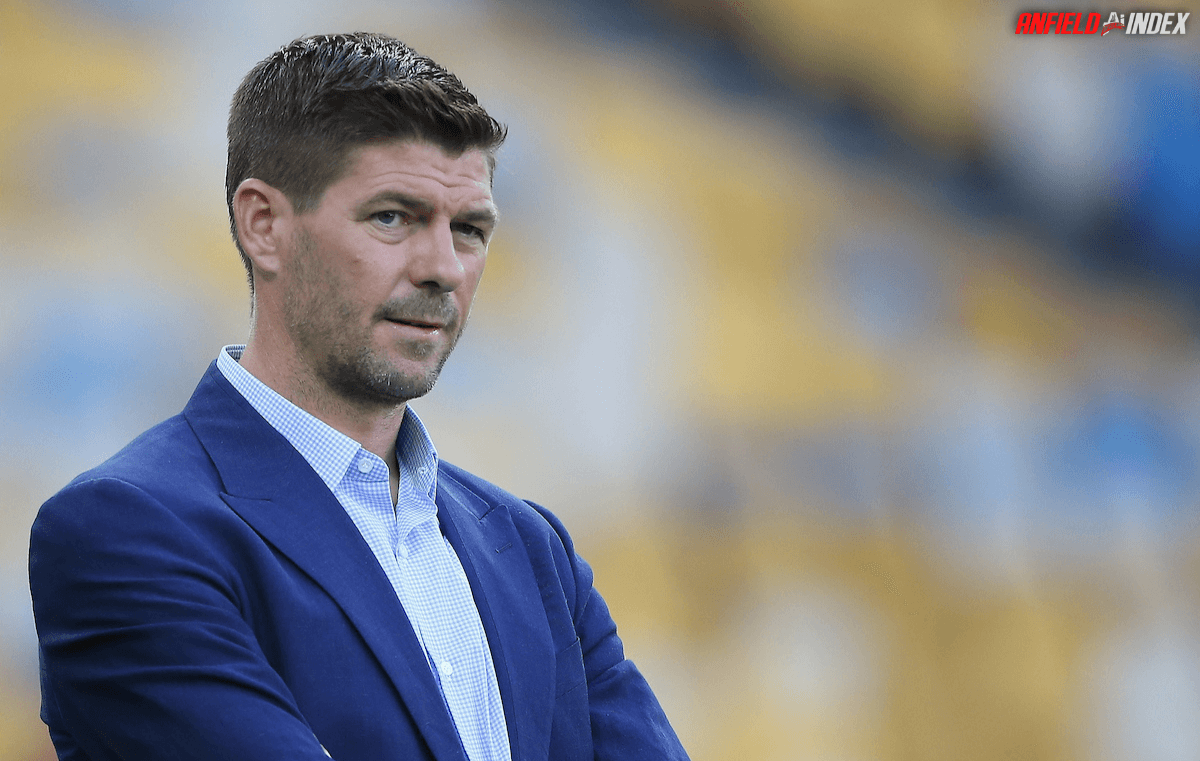 What does Steven Gerrard have to do with Aston Villa to get the Liverpool job?
That seems to be the question everyone has been asking since his appointment at Villa Park. 
Some of the expectations being placed on him are over the top. People want him doing well with Villa in Europe, they want him pushing for the top six, doing well in domestic cups and taking scalps in the Premier League. Of course, all of that would be ideal. But I think we need to be realistic. 
Villa have a good squad. They have players with a lot of potential and they have owners who are prepared to invest. In most leagues, that might be enough to gatecrash the European places, but that isn't necessarily the case in England. We already have the sinister six – as the media called them following the European Super League debacle. Then there's Leicester and West Ham United. You can expect to see Newcastle United in and around that group sooner rather than later, too, so long as their owners stick around. It might not be next season, but you'd imagine they'd have a structure and a plan with players in place for 2023/24. 

So there are nine teams already who probably fancy their chances of claiming a European spot. Villa would be the tenth. When you break it down like that, there's no shame if they don't get into Europe. 
Gerrard will probably take domestic cups seriously and Villa do have the depth to go far in them. There's no European football and a good run can get fans even more on his side. He is also from that era of a day out at Wembley is an event. 
He has shown enough tactical nous in Europe with Rangers to make me think he'll manage to beat a few of the big Premier League sides once he's put his stamp on this Villa team. 
Honesty, though, I'm not entirely sure any of that matters. If he wants the Liverpool job, he needs to show that he can coach an identity and develop players. 
That is what is required at Anfield, especially under FSG. 
Brendan Rodgers hadn't won anything as a manager before being appointed. He got the job because his Swansea side had a clear style, they were well-coached and players improved under him. 
A clear philosophy and vision is important because, ultimately, it helps with recruitment. If you're forever chopping and changing, you end up with transfer waste with players no longer suiting the system. 
With regards to development, Liverpool rarely sign readymade stars. They'll identify players with that potential and then it is up to the coaching team to ensure they fulfil it. 
If Gerrard takes a fairly standoffish Villa side and turns them into a pressing team who look to dominate the ball, he'll have ticked a box. He'll have ticked another one if he sticks to a variation of this tactic over the next couple of years. 
If he's able to develop the likes of Leon Bailey, Jacob Ramsey, Emiliano Buendia and Ollie Watkins and take them to the next level, that will be another box ticked. 
So what does Gerrard have to do to get the Liverpool job? Show that he's a coach with a clear vision of exactly what he wants.  
That will exceed any trophy win in the eyes of FSG and Julian Ward.