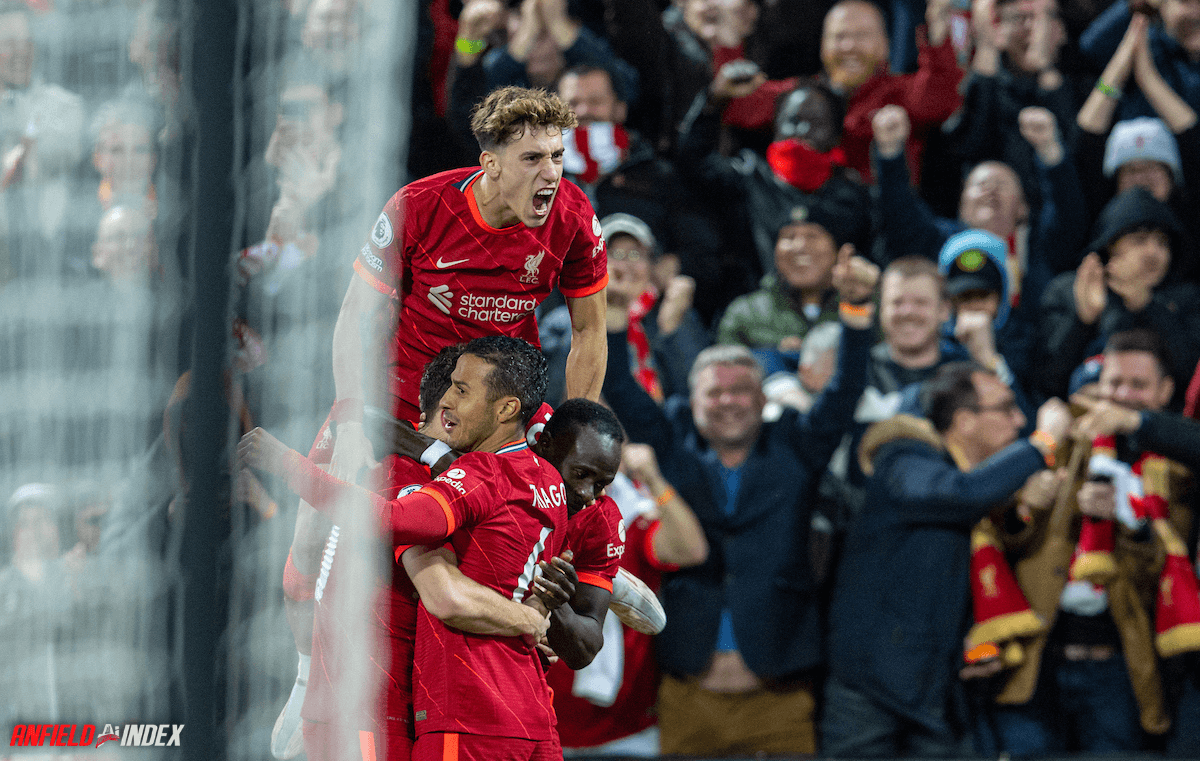 The Player Ratings: Liverpool 4 - 0 Arsenal
Alisson Becker – 7.5
Mistakes will come now and again, but the world's best stopper showed a commanding presence in a routine display.
Trent Alexander Arnold – 9.5
Sensational. The teams primary playmaker is transcending the fullback position. Any manager in world football (club football anyway) would have this man over any other, and his domination of the right hand side is becoming an on going problem for the opposition. Two great assists.
Kostas Tsimikas – 7.5
He had the short due to Robbo's injury, but he may well keep the shirt with to his performance levels. Gave good options and smart positioning in both attack and defence.
Joel Matip – 7.5
Solid and assured. A very good season is continuing, with the good far outweighing the bad. Didn't have too much to deal with, but the backlines willingness to condense the pitch allows such a high tempo and press.
Virgil Van Dijk – 8.0
Domination personified. The recovery, power, positioning, blocking, aerial ability and on ball ability is world class. The arm band looked perfect in its placement.
Thiago Alcantara- 7.5
Complete control and efficiency. His ability to set tempo is astounding, and he truly is the perfect Fabinho foil. Allows space and opportunity to everyone around him, and the whole team will be thrilled to see this man controlling the midfield.
Alex Oxlade-Chamberlain – 7.5
The odd misdirected pass or run was due to an eagerness to impress. Once he settled and understood the control his midfield partners were offering, he really became explosive. Tremendous energy and smart pressing were the highlight in an encouraging display.
Fabinho – 8.0
Fierce and aggressive play. He allows such a shield for the defence, and Thiago as his partner was pure poetry. This midfield double has everything, and Fabinho was a true monster throughout.
Sadio Mane – 8.5
Played like the Atletico Madrid home game, and his joy was mirrored by his desire to antagonise. He was a constant threat and gave the Arsenal rearguard multiple problems. Great header and later assist for Mo.
Diogo Jota – 8.0
A game of moments if not entirely brilliant throughout. His central striking role is very much an offensive style, and contrasts nicely with Bobby's offerings as a havoc maker. His ability and clinical precision is perfect when the game open up, and is always on hand to benefit from Liverpool's intense press.
Mohamed Salah – 8.5
The stadium awaits something special each time this man receives the ball. Mo takes so much handling, his strike partners continue to prosper. Got his goal, was a menace throughout, and continues his terrific form. The worlds greatest player.
Subs:
Jordan Henderson – 7.0
A top contributing moment off the bench and walked into a control environment. Good to see him confident.
Tyler Morton – 6.0
The substitution was a memorable moment, and he could well become a household name.
Takumi Minamino – 6.0
Will be happy with the goal, and offers more and more with each appearance.
The Manager:
Jürgen Klopp – 10.0
He wanted aggression and desire, and he himself helped to deliver that from the touch line. The teams picked itself, but he must've roared some choice words at half time, as the team showed utter urgency after the break. A 4-0 win against Arsenal, and ideal subs make for a perfect day.
Summary:
In Rocky IV, Ivan Drago encounters a lively and technically gifted Apollo Creed. Of the two round contest, the opening round see's the dominant Drago prowling. The dancing feet and good looking exploits of Apollo, do next to no damage. Late in the first round, Drago's coach decides to roar his man into a relentless attack. The ferocious onslaught is stopped only by the break, the next round is a ridiculously savage onslaught from the giant in red. This game was almost a carbon copy of that contest, and Liverpool's aggressive gegenpress was like watching Apollo Creed's merciless beating. Arsenal had their game plan and approach, and once Klopp was able to inject anger into his side, the match ended. Liverpool played with a mighty purpose that they will need to continue through the campaign.