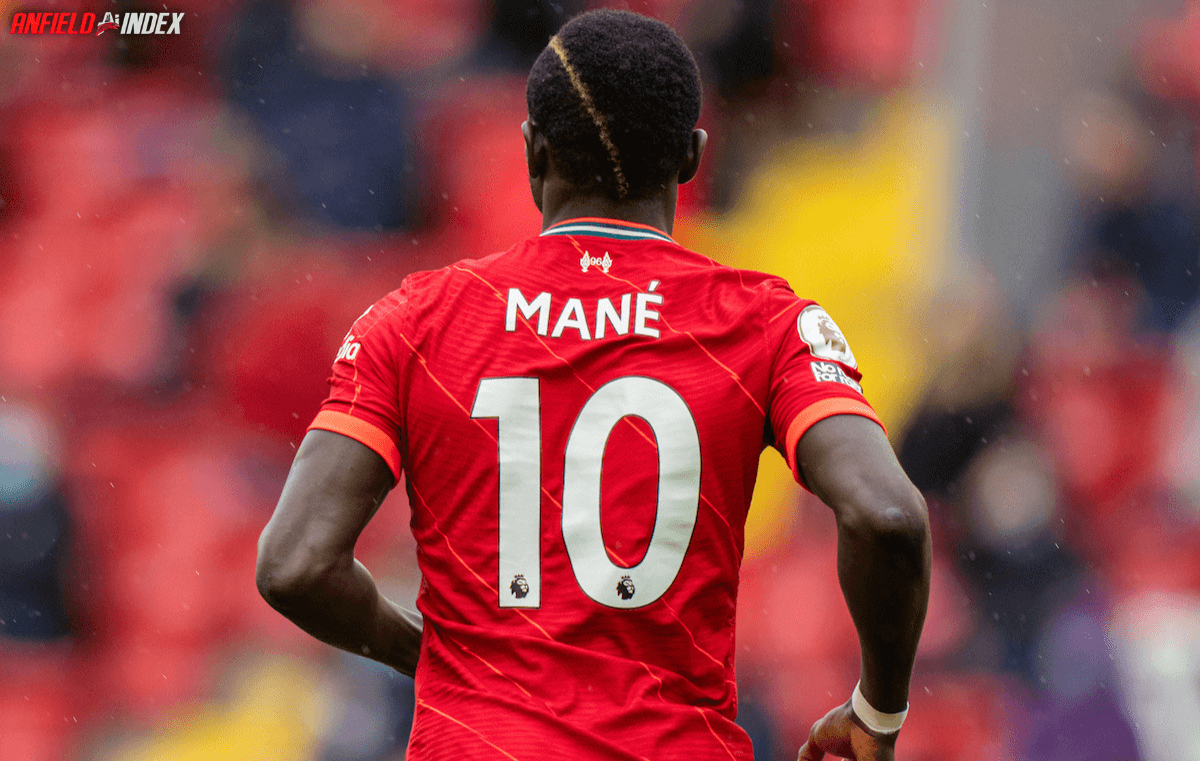 Sadio Mane, his form and his contract situation
Only Mohamed Salah has more goals than Sadio Mane in the Premier League this season. 
A lot of people will – perhaps rightly – focus on Salah being the top scorer. But the fact Mane is amongst the goals this season should not be overlooked. For most wide forwards, a haul of 11 Premier League goals is decent. In fact, most would be more than happy with that sort of return. 
But Mane had 40 goals across the previous two campaigns. He claimed the Golden Boot in 2018/19. He was entering the realm of Salah as a genuine 20-goal-a-season wide forward. 

There are no guarantees with finishing, though, as Mane found out first-hand last season. He was still getting into dangerous areas – his expected goals per 90 average was identical to that he posted in 2018/19 and 2019/20. He's been eerily consistent since moving to Anfield. But whereas in previous campaigns, a scuffed shot would nestle in the bottom corner, last year the same scuffed shots would miss the target. 
For only the second time in his Liverpool career, he underperformed his expected goal (xG) numbers. He was almost four goals down on his xG total. When you take into account that Mane had overperformed the previous year by 3.5, that is a swing of almost eight. It is no wonder it felt pretty noticeable. 
Those misses combined with the fact the Reds struggled for the first few months of 2021 meant the situation was amplified, especially when you're losing 1-0 on what felt like a weekly basis. Some people started to wonder whether he was on the decline. Some even wanted him sold. 
Now, the greater concern would've been if Mane's underlying numbers had dropped off. For example, if he'd seen his xG90 average – which has been around 0.45 in his first four seasons with the club – drop significantly, then there should've been an inquest as to why. But it didn't, it was 0.48. He was still getting into the right places at the right time. It was inevitable that the goals would eventually flow. 
This is what we're seeing this season. 
His xG90 has risen to 0.64 and this is genuinely the most dangerous he's been as a Liverpool player. Mane is seven goals from an xG total of 7.13 and he's taking in excess of three shots per 90. Everything is pointing towards him having another productive campaign. His averages point towards a 20+ goal return, perhaps even closer to 30 if he outperforms those numbers. Historical data shouldn't be used as a predictor and, as I mentioned earlier, you can't guarantee anything with finishing, but there's nothing really to suggest Mane's numbers are going to dry up anytime soon. 
He has just 18 months left on his deal and there's no real talk of him extending, with the focus seemingly on Salah. People seem to believe Mane is easily replaced, but I don't think you'll find many players posting his averages with such consistency. You know exactly what you're getting from him and he's fairly durable. Remove that from the front three and it all of a sudden becomes a bit of an unknown. Giving new deals to two 29-year-old forwards isn't ideal, but it might be something Liverpool have to do.