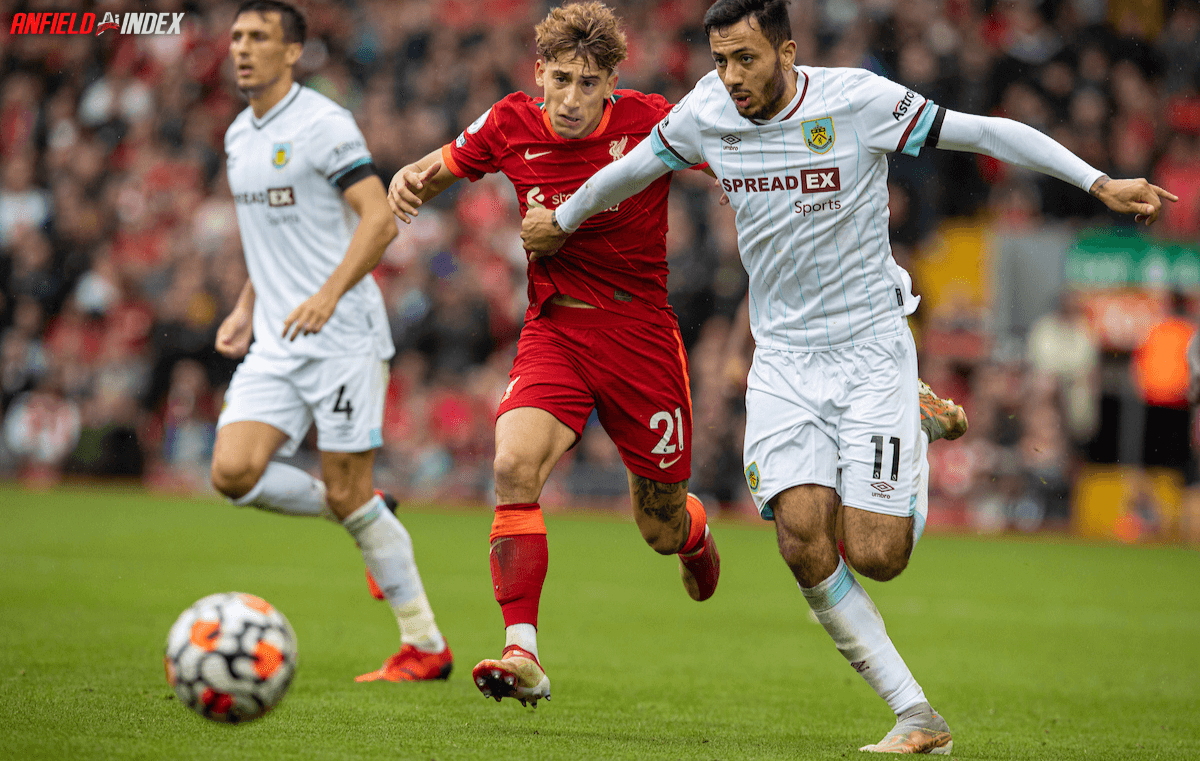 Should Kostas Tsimikas be a starter for Liverpool?
Kostas Tsimikas is going to give Jurgen Klopp a selection headache. 
The Greece international impressed yet again against Arsenal as he extended his run of starts without conceding a goal to seven. In fact, Liverpool are yet to concede in a game Tsimikas has started. 
The 25-year-old hasn't put a foot wrong and many fans believe he should be a starter ahead of Andrew Robertson. The Scotland captain has had a few dodgy moments with his positioning and his end ball has been severely lacking in some instances, but it feels premature to drop him after what is arguably his first bad patch in red. 

However, it is a different argument entirely if you are benching him to reward the former Olympiacos full-back for his performances, and this genuinely could be the case right now. 
Tsimikas has chipped in with more assists and has a higher expected assists average on a per 90 basis (0.17 to Robertson's 0.1). The Greek seems to be more progressive in possession. 
For example, he attempts twice as many dribbles, he attempts more crosses and he's assisted more shots on a per 90 basis this season. This is while he's attempted 20 fewer passes. Furthermore, he's fairly dogged without the ball. He's attempted more than double the defensive duels. Tsimikas has also racked up more aerial duels, more ball recoveries and more interceptions per 90. 
He is excelling at both ends of the pitch and we can't be that far away from other clubs realising that the 16-cap international is too good to be a back-up player, especially at his age. Tsimikas might be content with this role right now, but how long before he gets fed up as a high-level stand-in? Right now, he puts in a solid 8/10 performance and then finds himself benched as soon as Robertson is ready to return. Most players convince themselves that a few more performances like that will see them oust the first-choice incumbent. But what if that just isn't the case? 
We've seen it before with Klopp. He has his favourites – the ones he trusts – and very rarely will they be dropped. The argument amongst fans used to be that the German tactician didn't have many options and those waiting in the wings weren't good enough. But Tsimikas has proven himself to be good enough, so that can't be used as a reason this time around. 
Granted, this is a tricky situation. 
Klopp might feel as though Tsimikas is playing the way he is because he's always looking to prove a point. Make him first-choice and the attitude could shift. You've also then potentially rocked the boat with Robertson after benching him. 
Failing to give Tsimikas that opportunity, however, does damage Liverpool's project in some ways. It must be difficult to convince people to join if they know they'll be understudies, no matter what they do. 
This might genuinely be the first time we've had a selection conundrum. It'll be interesting to see how Klopp deals with it.