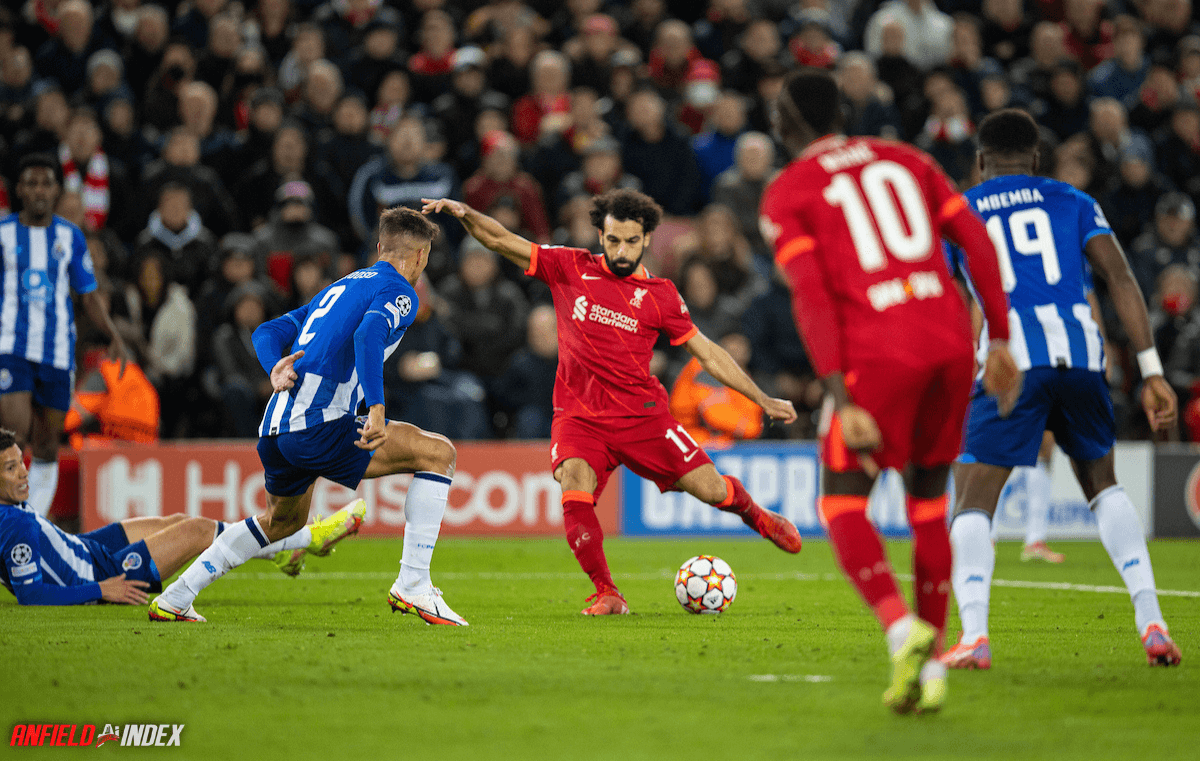 Liverpool 2 - 0 FC Porto - The Player Ratings
Alisson Becker – 7.0
A peaceful night's work for the giant Brazilian. Even with the odd moment (where things looked precarious), he offers limitless assurance.
Neco Williams – 6.5

Some composure is required, as steady and dependable is what is needed to be Trent's deputy. Got caught out a few times, and against better opposition it could have been costly. As Liverpool started to dominate, he became more prominent.
Kostas Tsimikas – 6.0
You could tell Virgil wasn't next to him this time out, and he seemed unsure in periods. The first half was a little haphazard, but off days could be costly when the competition is so heated.
Joel Matip – 7.0
The adult in the rearguard, and seemed both vocal and determined in Virgil's absence. Controlled his backline well enough, and any game that doesn't end in injury for him, is a bonus.
Ibrahima Konate – 6.0
Played like he hadn't been used much lately. His size made him look clumsy at times, and he'll need to continue his development. A huge future awaits, and patience is still required.
Thiago Alcantara- 8.5
I didn't want to see him play (through fear of injury), but it's a joy to see him work his magic. So special and controlled in his game, and it gives great balance to the midfield when he is on the ball.
Alex Oxlade-Chamberlain – 7.0
The renaissance continues, and he's looking calmer in his game. Good positional sense and decision making, and it's nice to see a steady performance. So often Ox will try to make things happen too urgently, but Thiago is helping to bring a calming influence.
Tyler Morton – 7.0
Neat, tidy and one explosive long range pass, to hockey assist Mohamed Salah. It's early, but the signs look good for Tyler to become a good back up holding midfielder.
Sadio Mane – 6.5
Frustrating overall, and unlucky to have VAR overrule his well taken goal. Will hopefully take out his annoyance on Southampton at the weekend.
Takumi Minamino – 6.5
The moments outweighed the performance, and he just looks too lightweight at times. The middle area may not suit his style and frame, and an impact player he remains. Nice minutes here and there are great, and he still offers a goal threat.
Mohamed Salah – 7.5
His level is that high, that a mere good performance seems under par. His control of the ball can be mesmerising, and his goal was a lovely thing. The worlds greatest now has 17 goals in 17 games.
Subs:
Jordan Henderson – 7.0
He looked pumped and lively, almost like he has an Ox shaped player breathing down his neck. Good assist for Mo, but needs to never take a free kick again.
Andy Robertson – 7.0
He wants his starting place back, and the threat of Kostas is what the Scotsman requires. Much like the skipper, a little reminder may be what was needed to realign his mindset.
Divock Origi – 6.5
Good moments, and becoming a lively cameo player again. Good skill to win the 'almost' penalty.
James Miler – 6.5
The closer of games should be his key role, and he can offer more in these final stages than over a game. Booked, and missed the Milan game.
Fabinho – 6.0
Little to do, but always nice to see the master destroyer grace the pitch.
The Manager:
Jürgen Klopp – 8.0
The ideal scenario, in that players got minutes, rotation worked a treat, and the game dwindled into nothing. The win maintains momentum, and the choices for Saturday will need to be made.
Summary:
Third gear was the highest level Liverpool needed, and Porto cannot catch a break against the reds. Liverpool cruise into the Champions League proper, and do so with a swagger.