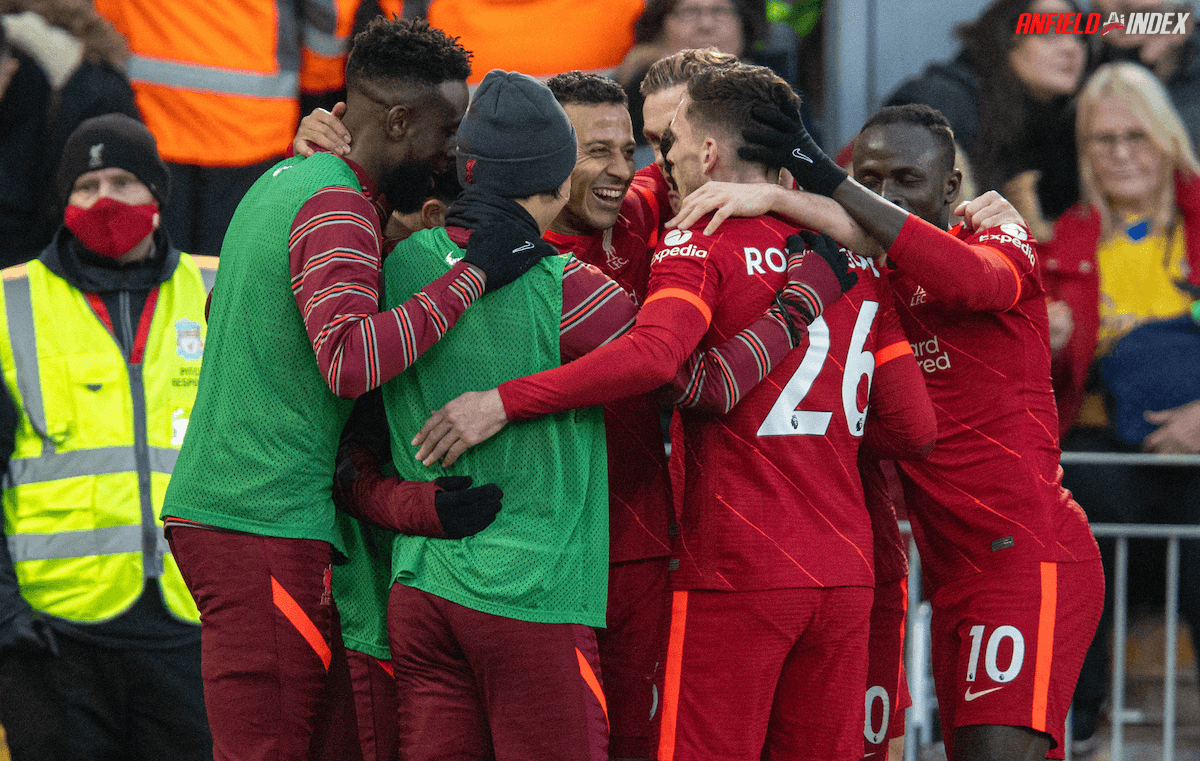 Liverpool 4 - 0 Southampton - The Player Ratings
Alisson Becker – 8.0
Some important stops allowed Liverpool to avoid any issues. The most important goalkeeper in Liverpool's Premier League era, and irreplaceable in this side.
Trent Alexander Arnold – 8.0

So impressive in his game. The elegance and natural ability he has is unmatched by any other attacking fullback. Another assist for this sensational talent, and we could be about to see him become consistently world class
Andy Robertson – 9.0
There were signs against Porto (as a sub) that he was eager to reestablish himself. Poor form (and the threat of Kostas) saw him produce the kind of performance which set his bar so high. The early assist propelled him into his finest performance in some time.
Ibrahima Konate – 7.5
A exceptional talent garners yet another clean sheet. This man will become world class, and playing next to Virgil will see him get there in time. Patience is still needed, as he's still such a young man.
Virgil Van Dijk – 8.0
Approaching his best level, and led his backline with distinction. The well taken goal will hopefully see more follow soon, hopefully this midweek. The worlds best defender is what he is.
Thiago Alcantara- 9.0
Sublime and controlled. His role as an 8 is seeing him more prominent in this team, and we are witnessing a world class controller become even more influential. Vital to Liverpool's patterns of play, and must continue to be protected when games are beyond the opposition. Another goal is evidence of his class.
Jordan Henderson – 8.0
When control of the game is not part of his requirements, he can impose himself fully. Busy and direct, with a great ball in the build up to Jota's second goal. Alex Oxlade-Chamberlain is breathing down his neck, and that kind of competition is exactly what this brilliant group needs.
Fabinho – 8.0
The perfect shield and protector. He allows so much freedom to the fullbacks and other midfielders. A controlled and dominant game, and a vital part of Liverpool's best side. We need to find a good enough back up, as the holding role is perhaps the most important position in the team.
Sadio Mane – 7.5
He's now in a good run of form, and he's playing with real drive & intent. His powerful game was hard to handle, and he would have loved seeing an in form Robbo bursting down the line once more.
Diogo Jota – 8.5
The goal threat is real, and the point of the attack is fast becoming his own. Clinical, and should have bagged a third in the second half. Is now fully part of this attack, and can become the second most prolific goalscorer this side.
Mohamed Salah – 7.5
A quiet game in all, but still causing alarm whenever he's on the ball. If this slightly quieter games see him assist and Liverpool win, that is hopefully just the calm before the Goodison Park storm he can cause.
Subs:
Alex Oxlade-Chamberlain – 6.5
Getting substantial minutes even when he comes out of the side, and – renewed confidence from the manager is clear. He come into the line up in midweek, and that is no longer a concern.
James Milner – 6.0
The antagonist or the cooler from the bench is ideal for this veteran.
Takumi Minamino – 5.0
More appearances can only aid in the busy periods ahead.
The Manager:
Jürgen Klopp – 9.0
The team was ideally set up and selected. The rotation seems on point, and hopefully he continues to bring in the odd drop to keep senior players on their toes. It seems like he's building towards a run, and is basking in having his best players available.
Summary:
The game can end so quickly, especially if this version of Liverpool get ahead early. The game saw all starters play well, and the attack is sharing the goals and form nicely. The midfield looked dominant, and despite the odd moment, the score very much represented the performance.