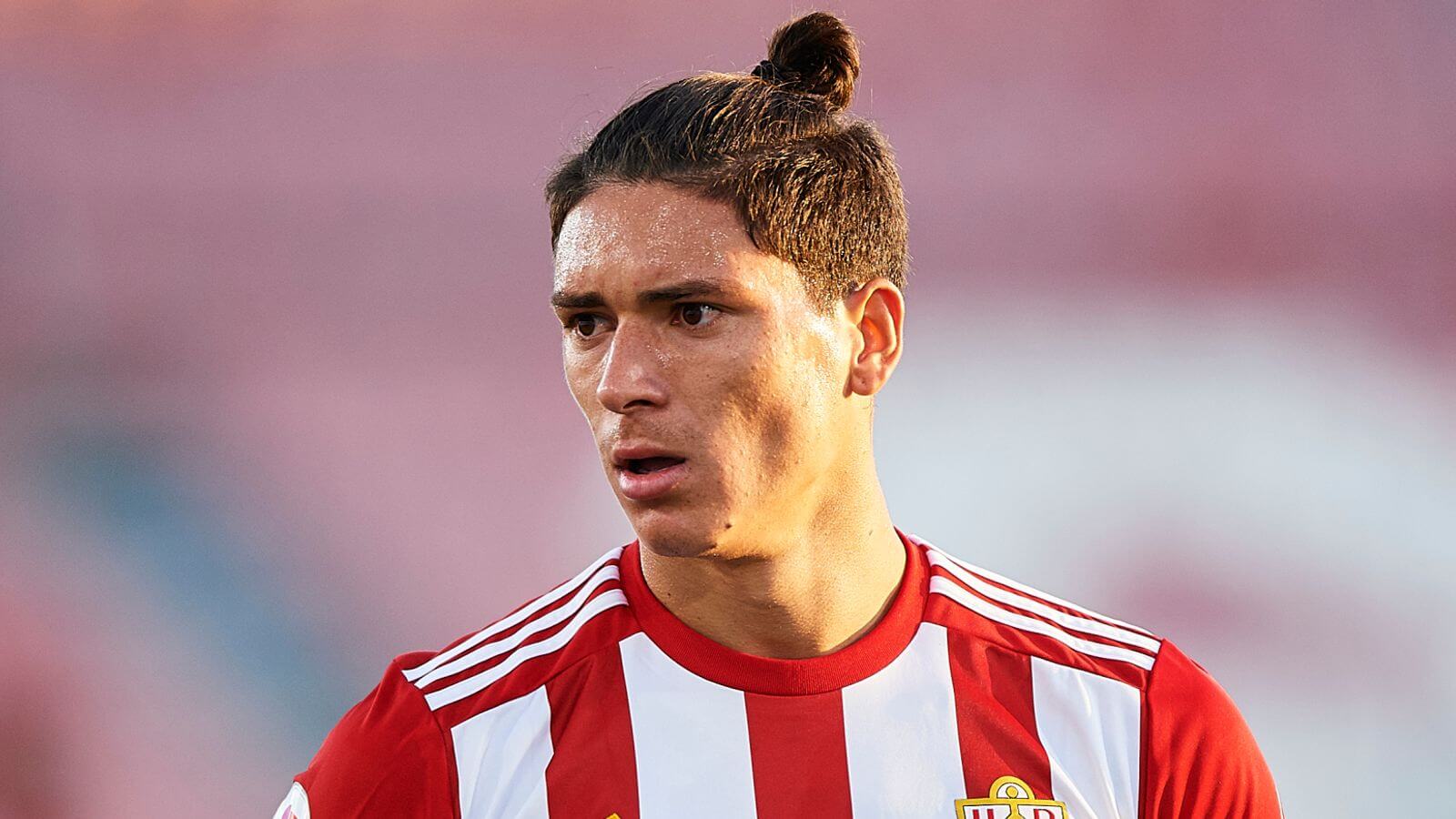 Darwin Núñez Courted by Reds, Citizens

A hat-trick is a rare and beautiful achievement for any footballer, one that puts their name on the front page of every paper from BettingNews88 to the biggest publication in the world. Unless, of course, it happens under special circumstances – like the one scored by Darwin Núñez in a game against Belenenses SAD in Portugal's Primera Liga.
The latest match between Benfica and Belenenses, while it came with lots of goals, was not a match Benfica could be proud of. From the start, the lineups were uneven – Belenenses started with nine players instead of eleven due to a COVID outbreak, and three of those had to step down due to injuries. As a result, the match was abandoned two minutes into the second half – but not before Benfica scored seven times, including Nunez's hat-trick.
Why is this important, you might ask? Well, because Darwin Núñez is seen as one of Liverpool's targets for the upcoming transfer window, with a price tag of at least £70 million.
Darwin Núñez
Darwin Gabriel Núñez Ribeiro made his professional debut with the youth side of the Uruguayan football club Peñarol in 2013, at the age of 14. He remained with the club for a couple of seasons once he turned 18, then left the country to play with Spanish Segunda División club Almería in 2019. He finished his season with the club as the joint fourth top goalscorer, turning 16 occasions into goals. As you might expect, his performance attracted the attention of several bigger clubs. Benfica was the one to make a move first, signing the then-21-year-old in 2020 in a club-record transfer worth £21.8 million.
Since joining Benfica, Núñez has proven himself as a valuable player, providing five assists in his first four games with the club, and scoring a hat-trick against Lech Poznań in a 4–2 away win in the team's Europa League group match. He was named Player of the Month and Forward of the Month in September and October and scored in Benfica's Champions League victory over Barcelona this September.
Sought-after
As you might expect, Núñez is on the radar of several major European teams as a result of his performance throughout the last year. According to various sources, the list of clubs that would love to see the 22-year-old strengthen their ranks includes German champion Bayern Munich as well as Premier League clubs like Manchester City, Chelsea, and Liverpool.
But the player is pricey: the press reports that Núñez has a £125 million buyout clause attached to his current contract that a serious contender could see reduced to around £70 million. In any case, we'll probably see an interesting competition unfold for the favour of the young player who, by the way, may not even have an intention to leave Benfica for the time being.