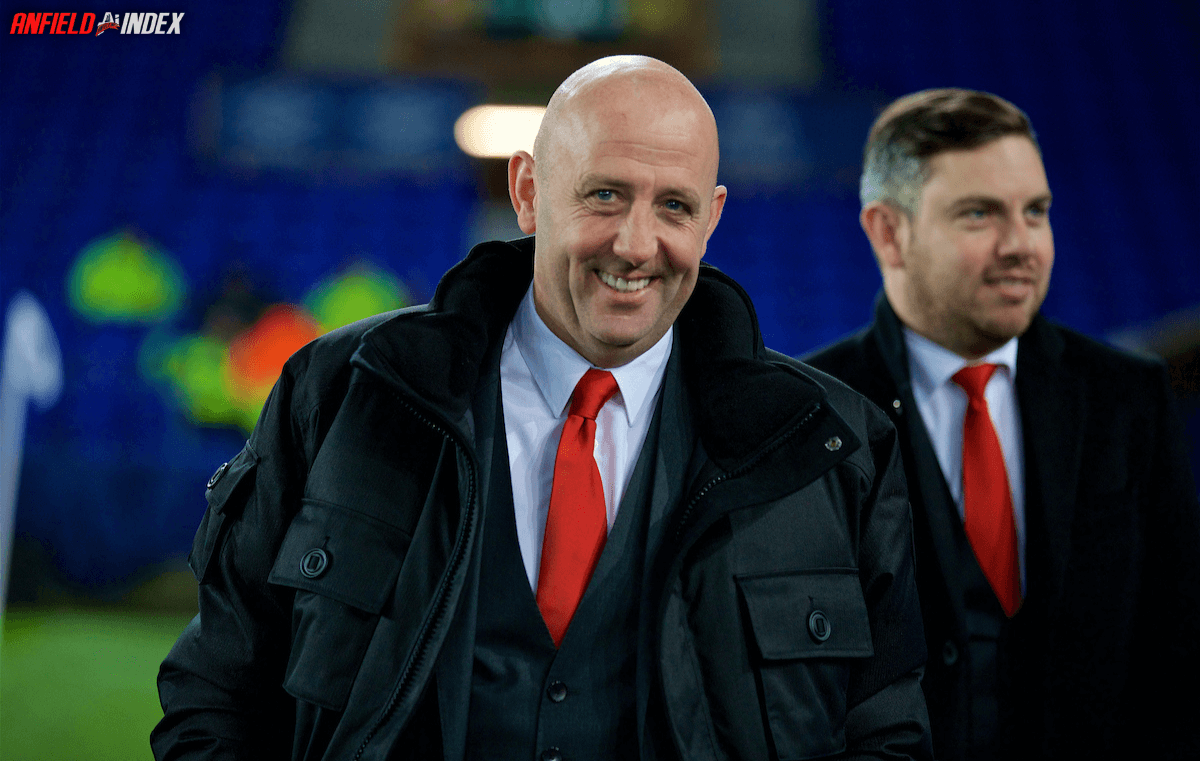 A Goodison Park Dream
I remember (many, many years ago), spending entire days playing Championship Manager. It would have been at least 25 years ago, where I would spend entire summer holidays managing teams, and searching for players to sign. Often times I would be the Liverpool manager, but here and there I would mix up my club of choice. AC Milan, with the likes of Maldini, Albertini, Weah and Zvonimir Boban were a particular favourite. Atalanta were a fun side, PSV rings a bell, and I even took Hearts to European Cup glory once upon a time.
There will always remain certain players, that I would look to buy. I would often try to stick to domestic buys, for whichever team I was managing. In the early to mid 1990's (and when I was Liverpool manager), I would always shortlist dozens and dozens of players. One of my preferred clubs of interest was always Leeds. At the time Gordon Strachan was captain, John Lukic was in goal, Tony Dorigo was left back, and the wonderful Gary Speed was in his prime. It would be either Gary Speed or one other Leeds United midfielder that I would often try and buy. The Scotsman Gary McAllister was a superbly gifted player, and one that was roundly appreciated everywhere he went. His time at Leeds saw certainly Gary Mac at his peak, however Liverpool fans were able to enjoy the twilight of his career. This period saw a singular moment engulf Goodison Park one afternoon, when Liverpool crossed Stanley Park for their local Derby. This event will live on on Merseyside folklore (on the red side at least), and it places Gary McAllister firmly in the hearts of all Liverpool fans.
When Gary McAllister signed for Liverpool, it was a deal that surprised many. After leaving Leeds as a 31 year old, McAllister seemed destined to slide down the football pyramid until his retirement. In the summer of 2000 (and in his 35th year), McAllister was offered the chance to become a Liverpool player by the manager, Gerard Houllier. The deal was a free transfer, and one which saw a senior and vastly experienced pro, help guide the likes of Steven Gerrard through their development.

On the 16th April 2001, Everton 'welcomed' Liverpool for a Premier League match up. The fierce rivalry was at its finest that day, with both teams keen to take the win.
The teams were as follows:
Everton
GK – Paul Gerrard
RB – Abel Xavier
RCB – David Weir
CB – Richard Gough
LCB – David Unsworth
LB – Michael Ball
CM – Scot Gemmill
CM – Alex Nyarko
CF – Duncan Ferguson
CF – Kevin Campbell
Subs used: Alessandro Pistone, Niclas Alexandersson
Liverpool
GK – Sander Westerveld
RB – Markus Babbel,
CB – Sami Hyypiä
CB – Stéphane Henchoz
LB – Jamie Carragher
CM – Gary McAllister
CM – Dietmar Hamman
CM – Igor Biscan
ACM – Vladimir Smicer
CF – Emile Heskey
CF – Robbie Fowler
Subs used: Grégory Vignal
The period after Roy Evans truly saw the defensive shape solidified by Houllier. The defense for Liverpool that day, was as solid a backline as the Premier League could muster, with both Sami and Babbel particularly outstanding additions by the French Manager.
The game was played at a ferocious pace, and the scoring kept the match firmly in the balance. With so much pride and bragging rights to be had, neither side was willing to fall away. The scoring in the match was as follows;
Everton 0 – 1 Liverpool
Emile Heskey – 5 mins
Everton 1 – 1 Liverpool
Duncan Ferguson – 42 mins
Everton 1 – 2 Liverpool
Marcus Babbel – 57 mins
Everton 2 – 2 Liverpool
Duncan Ferguson – 84 mins (pen)
Everton 2 – 3 Liverpool
Gary McAllister – 90+4 mins
In the 94th minute (and a mere 44 yards away), McAllister was lining up a free kick. The angle dictated a simple cross field ball to the back post, with big Sami awaiting. This was to be the last kick of the game, and like other recent occasions, it left the blues, red faced. With the crowd, the players, and the managers primed to see a floated ball contested, Gary Mac chose a different scenario. As Paul Gerrard tried to steal a step or two (for the expected cross), McAllister drove the free kick towards the near post, to leave the Toffees keeper scrambling. The rest is now history, and the reactions of Houllier (alongside the Liverpool bench), remain a wonderful memory.
Everton where beaten that day, and unlike this weeks contest, the 2001 version was an extremely tense affair. Gary McAllister arrived as a man approaching the end of his playing career, and departed in the knowledge, that neither Merseyside team will ever forget him. That day at Goodison ended like so many, with Liverpool overcoming their bitter rivals.
Last week I chose to thank Arsenal for their continued efforts, and it is only fitting to extend the same courtesy to Everton. Everton are a team that continue to give, and contribute to the Liverpool fan base. Much like the current version of the Gunners, I also hope that Everton never may change, and look forward to their trip to Anfield.