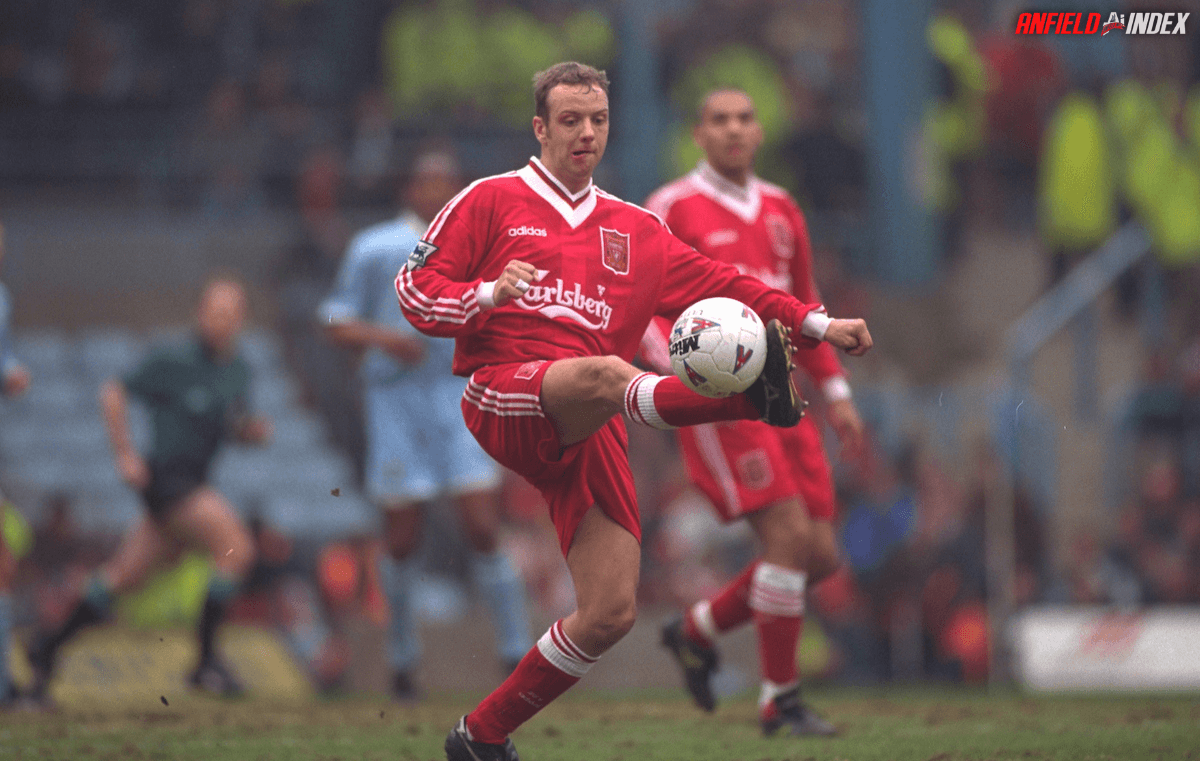 Rob Jones - An Exceptional Fullback
The position of fullback has perhaps seen the biggest evolution over the last few decades, especially at Anfield. The current versions are an attacking force of nature, with Andy Robertson's endeavour and willing a delight to behold. On the opposite flank, Trent Alexander Arnold has become an absolute revelation, and sits firmly as the world's best attacking fullback.
The periods before our current pair (and able backups) were often uninspired. To concentrate on the right sided fullback area, it was a mixed bag prior to Trent's tenure. Before Trent became Jürgen Klopp's first choice, he was the back up to a certain Nathaniel Clyne. Clyne had arrived for £12.5 million from Southampton, and was recognised as a good young player. Brendan Rodgers was the Liverpool coach at the time, and he was looking to replace the recently departed Glen Johnson. Johnson had held down full back duties for nearly 6 years and 160 games. Neither Johnson nor Clyne excelled as reds, and both left after uninspired Liverpool careers.
Prior to Glen Johnson (who cost a mind boggling £16 million from Portsmouth), Rafa Benitez had a really solid pair of fullbacks. The Spaniard's arrival to the the club saw Steve Finnan as the Liverpool right back. Finnan was a reliable and respected player, who had been a success from Gerard Houllier's side. Finnan's closing period (as right back) saw Rafa sign Álvaro Arbeloa from Deportivo de La Coruña. Arveloa was an understated signing, and only spent two years with the club. before a move to Real Madrid. He was a steady player, and by replacing him with Glen Johnson was an expensive mistake.

Markus Babbel is a player that was borderline world class, and perhaps the perfect right back in the Houllier team. His acquisition from Bayern Munich was a real coup, and if not for his personal medical issues, he could have been a long term Liverpool sensation. At some point I will be writing about Babbel as a red, but needless to say, this man was a great player in his prime.
Prior to Babbel's arrival, there had been a period where wingbacks were employed by Roy Evans. Recently I wrote about players that operated within that exciting Liverpool side, and the wing backs were able to shine for the most part. The right wing back position saw the energetic Liverpool fan, Jason McAteer, tasked with adding width and good service. Liverpool had always preferred two banks of four before Roy Evans stint, and it saw his original right back (Rob Jones) moved to left wing back.
Rob Jones was signed by Liverpool from Crewe Alexandra, in October of 1991. Graham Souness had only just been instated as Liverpool manager, in taking over from Kenny Dalglish. Souness will always remain a Liverpool legend, as one of their greatest ever players. His managerial period was less successful, and his early ambition was to regenerate the old guard. Without delving too much into the Souness transfer debacle, it was a time that saw 19 year old Rob Jones signed for £400k. This low key signing would be part of a busy period (9 players were signed initially), with only Mark Wright and Jones truly making their mark at Anfield.
Rob Jones was soon thrust into action, and was able to pocket the brilliant Ryan Giggs, in a man of the match performance. That 0-0 draw quickly established Jones as a solid right back option, and his ability could not be questioned. Right now, we see the current England manager, Gareth Southgate, insist on fullbacks being defenders first and foremost. In that regard, Rob Jones was a dream of a defensive fullback, and probably the real life version of how many deluded United fans view Aaron Wan-Bissaka. Unlike Manchester United's current (and grossly expensive) right back, Rob Jones was the real deal. His ability to man mark, compete in one on one situations, and lock down his flank, was second to none in the league for a period.
The fact Jones only made eight appearances for England, does not reflect the young mans ability at all. Ryan Giggs once said Jones was the toughest opponent he had faced, and this was a huge testament to Jones' ability. The younger Liverpool fans will never truly know just how good Rob Jones was, and how good a career could have had. When Roy Evans took over from Souness, he soon moved Jones to the left wing back position, to accommodate Jason McAteer on the right. Despite the switch, Jones was still able to play to a good level. The issues started too soon, with Jones encountering numerous injuries from 1992, all the way until his eventual free transfer in 1999.
At just 27 years old (and after 8 years at his beloved Liverpool), Jones signed for West Ham. The period leading up to his departure is a tale a tragedy and bad luck, and he only made one appearance for the Hammers before being forced to retire in 1999. The horrendous list of injuries included shin splints, knee injuries and back problems. Multiple surgical procedures saw Jones unable to reach the levels of that first season as a red, and robbed both Liverpool and England of an exceptional player. Gary Neville famously became England's first choice right back at Euro 96, though if not for Jones' injury nightmare, Neville would have spent the early part of his career as Jones' understudy.
There are many players throughout the history of football, that never had the career their talent deserved. Rob Jones would have become Liverpool's greatest ever right back (until Trent), if not for the array of injuries. For a player of such ability to have played just 260 games, is hugely unfortunate. Rob Jones has managed to stay involved in football (since his early retirement), and even became a coach at Liverpool's academy in 2013. He remains a regular figure at the club, with Liverpool continuing to welcome the involvement of past stars.
Rob Jones may not have had the stellar career that was envisioned at the time, but on his best day, it would have been a tall task to find a more brilliant fullback.