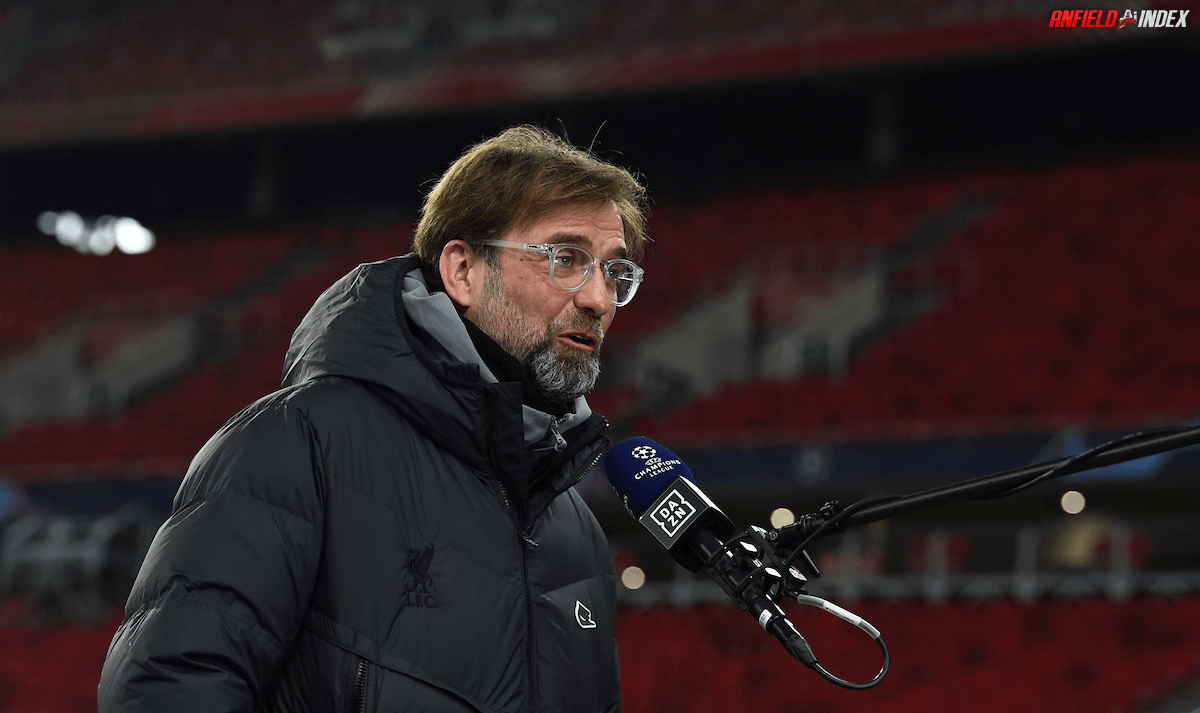 Inter Milan & The Knockout Stages
After that ridiculous Champions League last 16 draw, Inter Milan were finally confirmed as Liverpool's next opponents. The tie is a tantalising match up between two European heavyweights, and one which Jürgen Klopp's men should eagerly await.
Last season, the Serie A saw Antonio Conte's team finally capture the Italian League title, after Juventus monopolised the Scudetto for nine long years. The make up of that Inter side was both controlled and ultra organised, with Conte implementing his plan over a two year spell. The financial outlay that allowed that title win, came at a cost however, and this previous summer saw significant change within the Inter Milan ranks.
Alongside the multiple loan moves too and from the San Siro, Inter also had to shed some of their most valuable assets, in order to balance their books. Romelu Lukaku was sold to Chelsea for an eye watering £104 million in a move which saw their most powerful attacking weapon leave. Achraf Hakimi signed for the continually ambitious PSG, in a £54 million deal. Hakimi was able to establish himself as one of the best attacking fullbacks (in world football), and it saw another vital component taken away from. Matteo Politano was also sold for £17 million, though this was after a loan spell to his now permanent club, Napoli.

Additionally to these departures, Inter have also had to accept the inevitable loss of Christian Eriksen, after his near fatal summer medical issues. The loss of these important players was in addition to Antonio Contes own departure. Conte is perhaps the most impactful loss, given his world class managerial status. Tottenham has been able to secure his services, and this next couple of seasons could see Spurs finally end their trophy drought.
In order to regenerate the Inter side, Edin Džeko and Hakan Calhanoglu were signed (on free transfers), to bolster their attacking options. Joaquín Correa was signed on loan from Lazio, and Hakimi's loss was covered by the signings of Denzel Dumfries and Matteo Darmian. To further add to Inter's defensive options, Zinho Vanheusden was signed for £15 million, from Standard Liège.
The loss of such integral players could have seen Inter decline. The incoming manager, Simone Inzaghi, has in fact been able to maintain a top of the table position, and qualification from the Champions League group stage. All in all, Inzaghi has been highly successful in his early reign, and his move from Lazio (in the summer) has been very impressive.
Having been paired with European royalty, Real Madrid, Inter would have certainly taken a runners up position in their group. Sheriff and FC Shakhtar Donetsk were the remaining two sides in Inter's group, and the top two finish was always predictable. With Liverpool confirmed as Inter's next opponent, the competition can really start to take shape.
Inter Milan have continued with much of Antonio Conte's previous structure, and Edin Džeko has taken the centre forward role, once occupied by Lukaku. At right wing back, Denzel Dumfries has proved a good summer signing. His wide play and energetic style, has meant the loss of Hakimi has not been too badly felt. In the long term, it will be the loss of Lukaku, that will be impactful the most.
In a structured 3-5-2 system, Romelu Lukaku was able to really explode under the guidance of Conte. Where his form had been somewhat suspect at previous clubs, it was his pairing with Lautaro Martínez that truly brought the best from the Belgium striker. It can be no coincidence that Lukaku has struggled to replicate his Inter form (at Chelsea), with his requirement to shift once more into a three man attack.
Inter have some elite players, that Liverpool will need to suppress in their own approach. Lautaro Martínez is a sensational forward, and one that would fit effortlessly into Klopp's own side. His movement and on ball ability will have to be controlled, and the battle between him and Virgil Van Dijk could prove epic viewing. The red card to Nicolò Barella in Inter's final group game (away to Madrid), could see him suspended for both the last 16 ties. That decision will be confirmed by UEFA in January, and his loss for both games would be a devastating blow to Simone Inzaghi. Barella is yet another player that would mould perfectly into the Liverpool side, yet his temperament seems to be a real issue for the Italian side.
Liverpool are often brilliant in two legged ties, and if not for the loss of Alisson Becker last season (he was injured for the Atletico home tie), Liverpool may have won number seven. Their ability to control games, both home and away, makes them one of the more feared sides in this competition. The build up to this game will see Simone Inzaghi plotting a way to disrupt and contain the reds, whereas this Liverpool team will simply look to overwhelm, with their familiar patterns play.
This Liverpool side have an opportunity over the coming few years, to cement themselves as one of the all time greats. Last season saw an injury ravaged campaign end on a relative high, and this season appears to be fuelled by a need for more. Complacency is the reds biggest adversary right now, and momentum is key to reaching their goals. The Champions League last 16 has been secured, yet Liverpool must look at Inter as an obstacle to be dealt with. Ruthless aggression must be shown to all opposition teams, and Klopp must ensure his force their will upon Inter Milan.
The huge European nights are nearly here, and Klopp's men must believe they have a chance for more European glory. The second half of the season is fast approaching, and the next step of the reds Champions League journey is confirmed.
Next stop, Inter Milan.