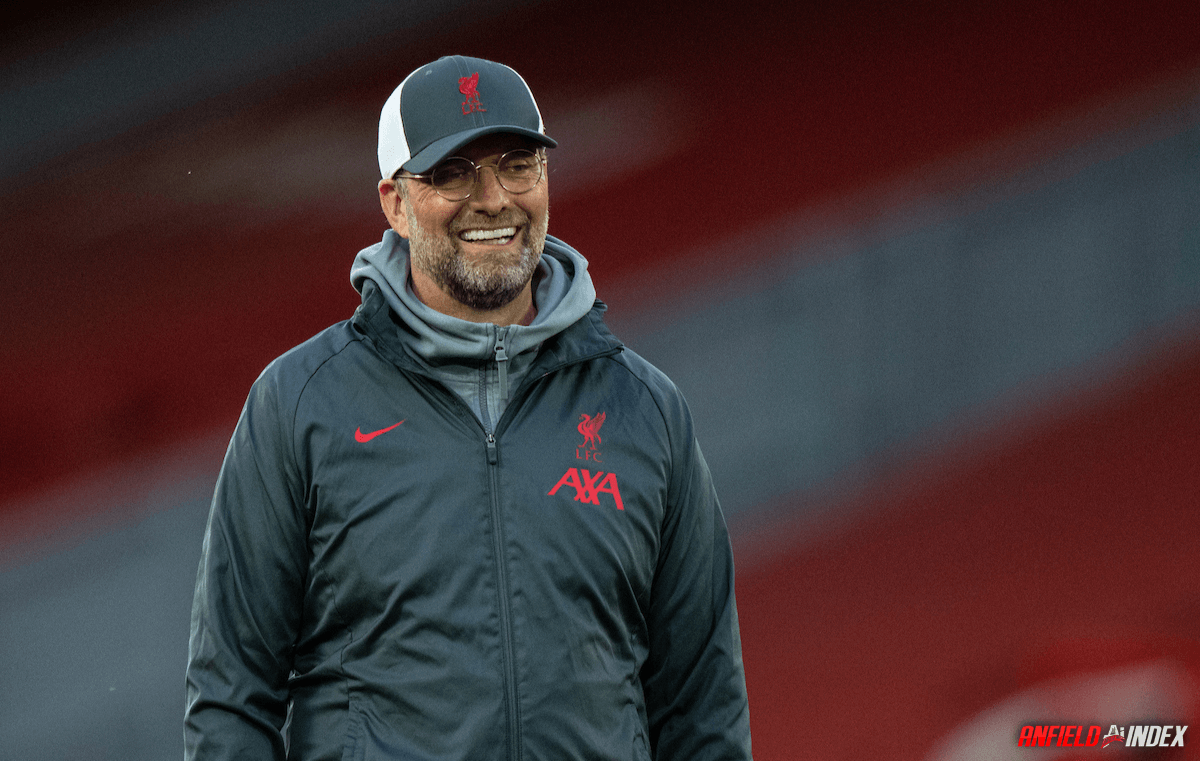 A Positive Christmas

It's impossible to fully grasp how impactful this period of the season could be. It's literally become a lottery for all football clubs, as to who in their squad list will test positive next. Managers cannot plan, training sessions and movement have to be monitored, yet fixtures will continue to come to all.
The Premier League management group supposedly held a meeting on Monday, where the decision was taken to continue as planned. How this next week shapes up is anyone's guess, but some games will inevitably continue to be postponed. Liverpool currently have Virgil Van Dijk, Fabinho, Curtis Jones and Thiago Alcantara in isolation, with the first three an outside chance for Leeds (at Anfield) on Boxing Day. With a League Cup fixture this Wednesday (versus Leicester), it would be entirely justifiable for Jürgen Klopp to field a youth team, though unlikely.
The league campaign is the all important domestic competition, and Leeds on Sunday can therefore be prioritised. The logical move will be for Klopp to field a half & team, which will probably be forced upon him anyway. The unknown lies in the next few days, and certainly in the period between Leicester (in the cup) and Leeds. Footballers are not immune to infection, and the infection numbers are increasing at an alarming rate. For teams to continue to travel and prepare will only see numbers increase, with the only positive being that of an irritable swab.
This season has already started to drip feed into calamity, and the Christmas period could become as absurd as a festive Eastenders special. How Liverpool cope, is simply however best they can. The aspirations of players and teams alike will hinge upon blind luck, and we still have the AFCON waiting in the pandemic wings.
Liverpool cannot win the league with this limited squad, that will continue to be picked apart. The notion that FSG will invest in January is not in keeping with their model, especially with the financial losses (from potentially empty stadiums) still looming. Liverpool FC will have to do as all teams will, and that is simply cope. A Christmas period of football is upon us, and the reds will have to show character in the face of adversity. Players will have to rise to the challenge, and upcoming games will see young men fall not only to infections, but injuries also.
The next stop is the League Cup, and I'm sure there will be more bad news in the lead up to that game. Frustrations need to be set aside, and hopefully some very bad press will see VAR given a little Robbo style kick by the FA. Life as we know it is beyond irregular, but football is still the salvation for many. All fans should continue to support their clubs and it's servants, as well as respect the difficulties they also face. These are indeed well payed individuals, but also persons that will be leaving their families, throughout this unprecedented time. Support is needed for all, so that some form of Merry Christmas can be enjoyed by all.