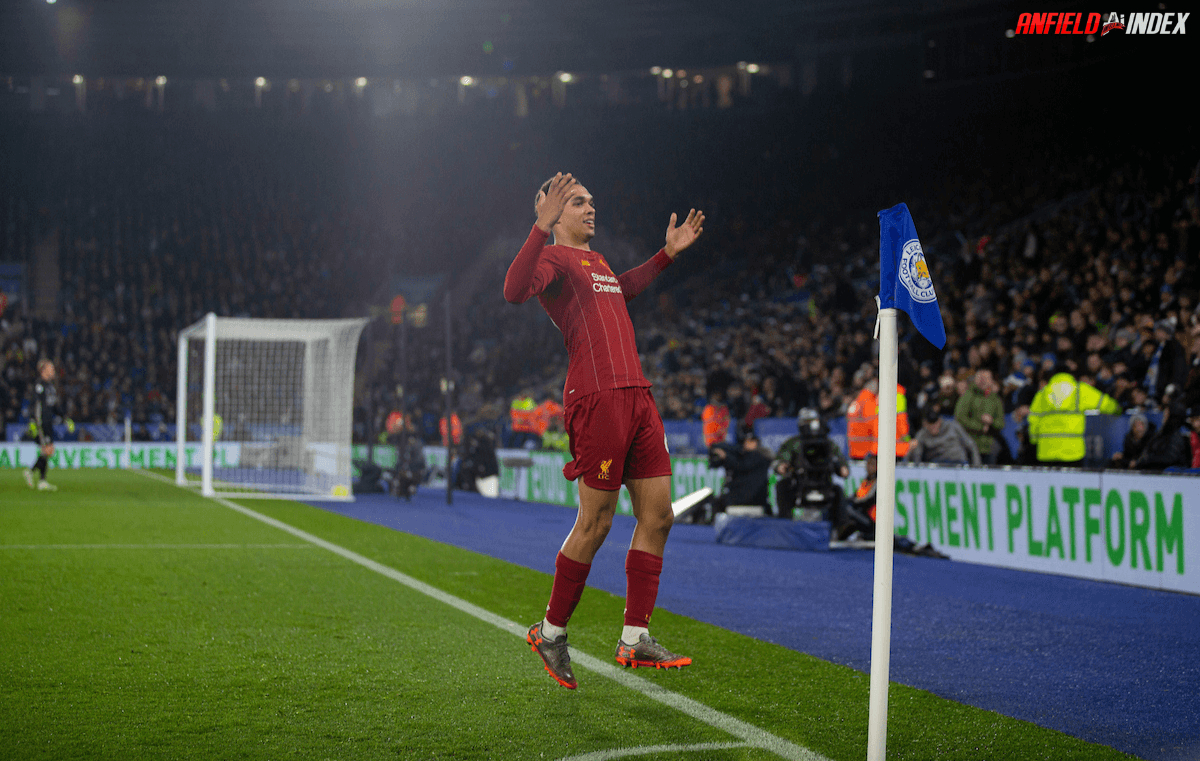 Liverpool's Boxing Day Massacre
Coronavirus took away Liverpool's Boxing Day match versus Leeds this past weekend, in a postponement that will hopefully aid the Reds' Xmas period. The high number of Christmas games that are commonly played years gone by are an entertaining English tradition. To the rest of Europe, the congestion of games probably looks absurd, but it has always been a period that is adored by our domestic fans.
Liverpool travel to the King Power Stadium this Tuesday, to face a troubled Leicester City side. Brendan Rodgers is a head coach that has always divided opinion, with his inconsistency becoming alarmingly apparent over time. As Liverpool's manager he was gifted the wealth of Luis Suarez and co, and was able to help engineer a short period of scintillating football. The aftermath of this period became utterly catastrophic, with formations and personnel becoming questionable at best.
Since becoming Leicester City manager, Rodgers has seen his stock rise once more, with a team often capable of great attacking play. There can be no doubting Brendan's credentials as an attacking coach, yet his inability to find a constant structure (and defensive stability) is reminiscent of his past Liverpool reign.

Due to Liverpool's Boxing Day fixture postponement (and their incoming trip to the King Power), I'll be looking at the December 26th fixture in 2019. That Boxing Day saw the Reds completely dismantle Brendan Rodgers' impressive Leicester, in a 4 nil away win. The contest saw the Premier League's top two teams collide, with Leicester tentatively trying to establish themselves as title challengers. The build up was very predictable, with the broadcasters trying to ignite an actual rivalry, which was soon swept aside by Jurgen Klopp's travelling reds.
The teams that day were as follows;
Leicester City
GK – Kasper Schmeichel
RB – Ricardo Pereira
LB – Ben Chillwell
CB – Jonny Evans
CB – Çaglar Söyüncü
RW – Dennis Praet
CM – Youri Tielemans
CDM – Wilfred Ndidi
ACM – James Maddison
LW – Harvey Barnes
CF – Jamie Vardy
Subs used; Marc Albrighton, Hamza Choudhury, Ayoze Pérez
Liverpool FC
GK – Alisson Becker
RB – Trent Alexander-Arnold
LB – Andy Robertson
CB – Virgil Van Dijk
CB – Joe Gomez
CM – Naby Keita
CDM – Gini Wijnaldum
CM – Jordan Henderson
RF – Mohamed Salah
CF – Roberto Firmino
LF – Sadio Mane
Subs Used; James Milner, Adam Lallana, Divock Origi.
That game sits firmly and clearly within my own memory, and not just because of the reds rampant performance. That very Boxing Day fixture was an occasion where I was able to visit a local bar with close friends. Covid-19 at that point was prominent, and the season would shortly descend into postponement, with the potential for total abandonment. The Reds were untouchables up until that point, and if the season hadn't had been so affected by the pandemic, they surely would have broken many more records that year.
When focusing on that specific trip to Leicester, the standout performer was undoubtedly Trent Alexander-Arnold. This young right has almost single handedly revolutionised the fullback position, and that game sits among the best, of his relatively short career.
The scoring that day was as follows;
Leicester 0 – 1 Liverpool
Roberto Firmino – 31 mins
Leicester 0 – 2 Liverpool
James Milner – 71 mins (pen)
Leicester 0 – 3 Liverpool
Roberto Firmino – 74 mins
Leicester 0 – 4 Liverpool
Trent Alexander-Arnold- 78 mins
Liverpool extended their lead (after that game) to an intimidating 13 points, after just 18 games played. With a power and sheer will to win coursing through that Anfield squad, it made for one of the most dominated English League campaigns in history.
That day saw Trent Alexander-Arnold assist Bobby Firmino twice, and also scoring one himself. A crisp strike across the keeper topped off a brilliant individual performance, and one which helped solidify his world class status. To this day however, there remains some that downplay Alexander-Arnold's levels of performance. No other fullback has been able to produce so many match winning moments, certainly in Premier League history. To understand Liverpool's courageous patterns of play, would be to accept the odd moment of indecision in defence. Despite this and any type of negativity, the overall output of TAA is simply astonishing, and his value among the fan base is undeterred.
James Milner (when Liverpool's penalty taker), was able to convert from the spot, as part of the Trent Alexander-Arnold show. The 4 nil away win put Liverpool's boot firmly on the throat of the title. It was not long after that game, where Anfield would inform the travelling Manchester United fans, where the title was headed. In my own 40 years, this Jürgen Klopp side will probably be the greatest visual force in red, that I will ever witness. The utter dismantling of elite sides has been the undercurrent of their success, and the hope is that they can add more deserved silverware, in order to cement their place in history.
Liverpool missed out on this seasons Boxing Day football, yet will hopefully resume their campaign for the title this coming Thursday. With Leicester struggling to find anything close to good form, Liverpool will be arriving with nothing but bad intentions. If Leicester's recent 6-3 loss to Manchester City is anything to go, then Liverpool could well find themselves preying a team ill equipped to live with such a force. Trent Alexander-Arnold was once a Christmas tormentor at the King Power Stadium, and this festive period could well see that performance repeat itself.