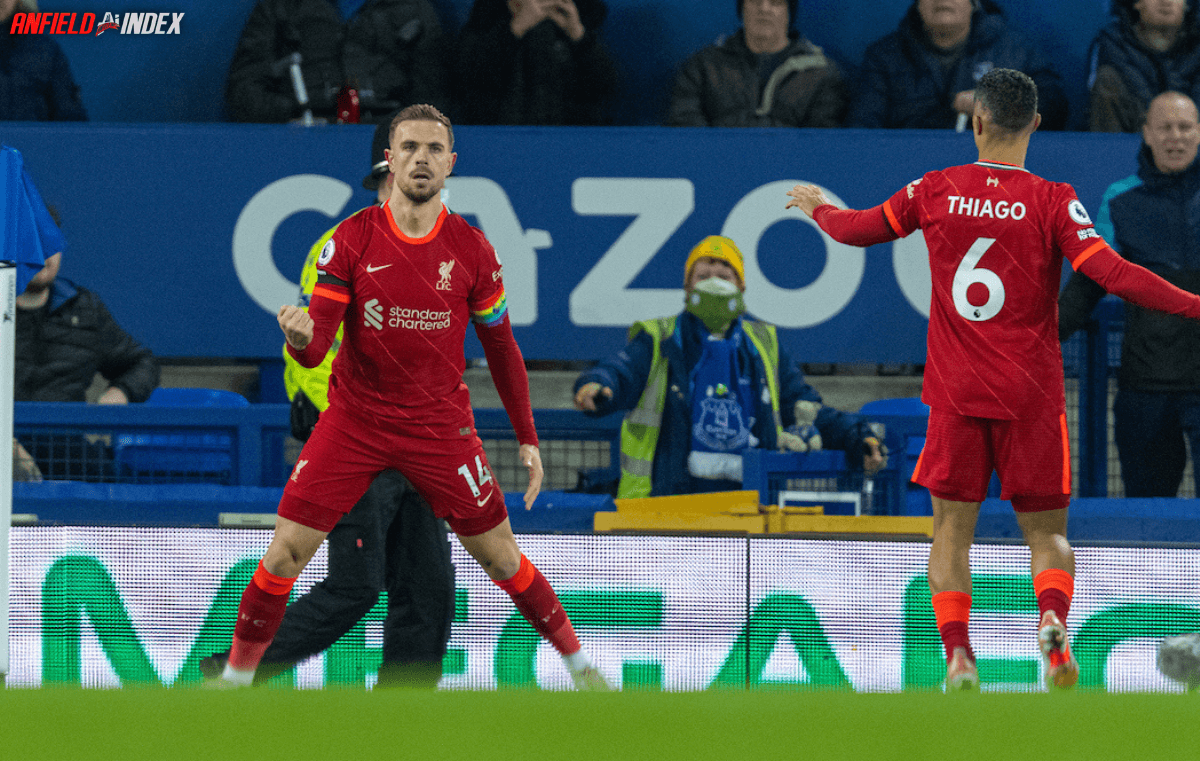 A Must Win Midfield
Manchester City will inevitably win this season's Premier League title, but Liverpool and Chelsea will certainly look to push as long and hard as they can, in the hope of an Etihad slip.
This weekend represents the biggest game of Liverpool's season, and one after such a disappointing midweek showing. The away loss to Leicester was just about the most frustrating game imaginable, with an opportunity to gain momentum into the new year, simply lost. The reds appeared overconfident, and thus failed to put away an opposition side in mild disarray.
This Sunday must see a strong reaction, and the reds will hopefully look to achieve both a strong performance, and the win. The starting lineup (this weekend) is what will cause the most debate, with loyal fans and open minded followers perhaps clashing in their opinions. The fact that Thiago Alcantara was once again missing (where points were lost), will continue to push the rhetoric of his importance to this side. His availability to Klopp should see him straight back into the starting line up, and join his fellow world class midfield partner, Fabinho.

The attack will probably require the off ball work of Bobby Firmino, and it should be Diogo Jota that makes way. The notion that Sadio Mane is out of form isn't completely misguided, but his big game status remains intact. The need to return to form may just need the fabled front three, and a desire to eradicate any hangover from the week can fire that notion.
Though Joël Matip is having a very good overall season, the want to see a Virgil Van Dijk and Ibrahima Konaté backline is tantalising. The powerful figure of Romelu Lukaku awaits, and two games in quick succession could be too much for Matip to manage. The next area for debate probably resides the most argued opinion. In midfield, Liverpool have seen some brilliance in performances, yet it is still the area that often brings most inconsistencies.
Fabinho is the world's greatest holding midfielder, and his position in such a game is assured. The return to training of Thiago Alcantara (after isolation), should see him ushered back into the side to add control. These two players are brilliant versions of their style of play, and together have been able to add complete control to the reds engine. Thiago has been sorely missed in his absence, and the lack of a possession based controller has been overwhelming apparent.
Alex Oxlade-Chamberlain and Jordan Henderson offer good attributes as the third midfielder, but are often too similar in their efforts. The fact both started in the week saw a lack of guile in Liverpool's midfield play. The captain has had a few good games and some superb moments, but the majority of performances continue to fall short of the requirements of a world class team. The Ox has also had good moments, yet once again, he lacks the guile and controlling nature against good systems.
This must win match up represents a perfect opportunity for Klopp, to unleash the midfield that offers the most threat. A trio of Fabinho, Thiago and Naby Keïta would give the balance and control Klopp desires in huge games. The form of Henderson and Ox leaves an opening, and the Leicester game gives a valid reason for midfield rotation.
In Fabinho, Michael Edwards was able able to recruit an elite enforcer, that has since climbed to the top of his positional tree. In Thiago Alcantara, the reds identified a master orchestrator to control possession. These two players are key to Liverpool patterns of play, and it cannot be denied that they are two guaranteed midfield starters. The third spot (in this continued season of midfield inconsistency), should fall to the little Guinean. He is a player that was signed for huge money to start in this midfield, and this season his performances warrant inclusion.
Liverpool's best football this year has often developed with Naby at its heart. This season he has been one of the three best midfielders for Liverpool with only the two world class talents ahead of him. A period of change has to come to any side, and to see this midfield three operate in such a must win game, would be bold, but should be the step taken. Jordan Henderson and Alex Oxlade-Chamberlain can offer good variation, and if either were to start next to Fabinho and Thiago (this Sunday), it would likely see them impress. The issue remains, however, that both these players require the midfield balance to be controlled, and is not something either can offer themselves. The elegant and explosive nature of Naby would give more to this current side, and with the reds forwards likely to be facing a deep block this weekend, the midfield will likely need this added incisiveness.
To want certain players to play, or offer opinion on any reds player is not to disparage or disrespect. The want is purely to win, and moments are vital when competing with a financial behemoth, such as Pep's City. Liverpool need to react, and Klopp has one or two pieces that can help enact change, and remind the squad that places are not guaranteed.
The team sheet will divide the opinion of many, but the unison must come in our want for victory. Chelsea are waiting, and they are far more capable than Brendan's Leicester. If Liverpool are to make a run at this years title, it must see tough decisions made. When this Sunday's lineup arrives, it could prove to be the most decisive moment, this a season of isolation.