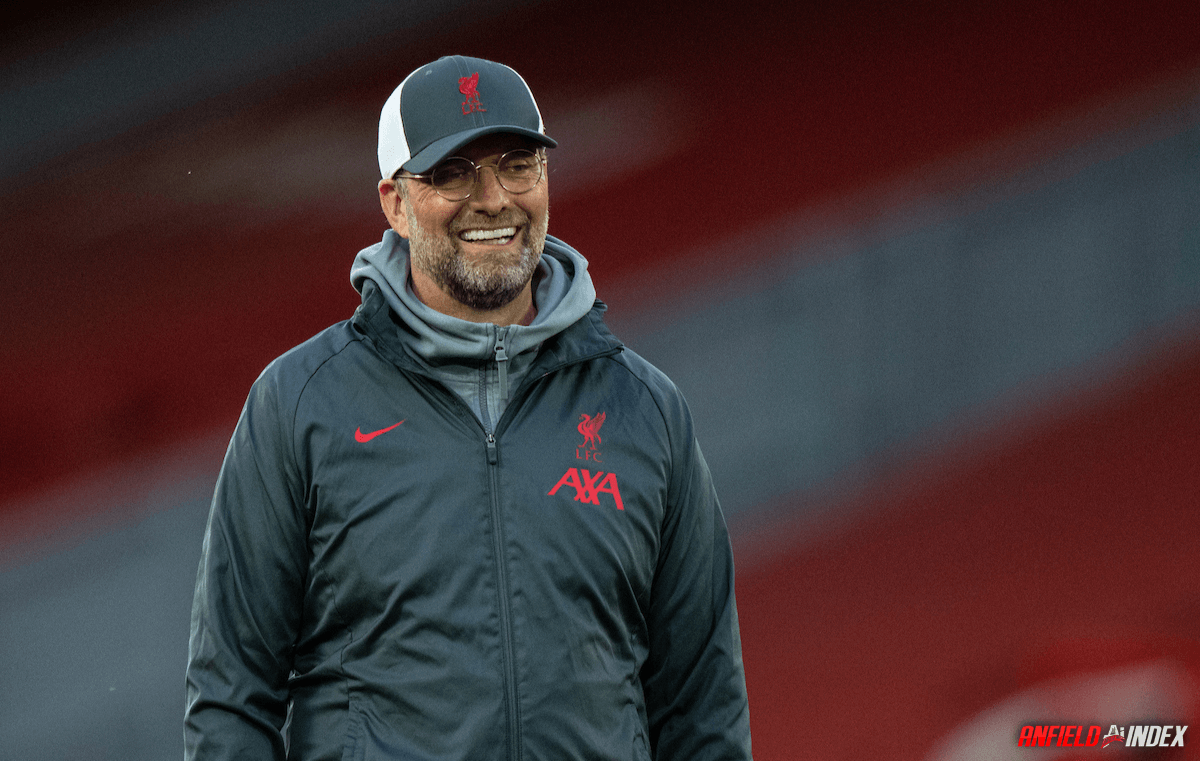 A Bastion Of Invincibility
To look at the current season so far, it's had far more highs than lows. The quality of the team has often blown opposition sides away, yet still issues are apparent within the group. The Christmas period descended into league wide chaos, and the reds enter the new year with a variety of questions to answer.
As news filters of a potential bid for Borussia Mönchengladbach's Denis Zakaria, it could be that the much needed Gini Wijnaldum replacement is finally being addressed. Liverpool are are a team with amazing abilities, outstanding individuals, yet a squad always on the verge of struggle. The best eleven of Liverpool may represent the Premier League's finest footballing side, with both power and finesse in abundance. The on going pandemic has seen isolations added to a number of injuries, and FSG's inability to service the recruitment team, has seen the side falter. With this, Michael Edwards has resigned his post, and the transfer strategy remains unclear. The next calendar year must now be about achieving short term goals, and adjusting the squad to stay in touch with Manchester City long term.
The goalkeeping and defensive options hold some outstanding starters and rotation pieces, with only a right back needed to add the required depth. The short and long term status of these areas are probably the best stocked in the league, and the issues of last season have not in anyway resurfaced this term. With Nat Phillips set to leave the club, this will hopefully free up funds to invest in at least one player this January.

The African Cup of Nations is an outstanding footballing spectacle. It is a competition where Liverpool's relevant players should be supported throughout, with its impending start. Just how long Jürgen Klopp loses Mohamed Salah, Sadio Mane and Naby Keïta for is unknown, but the up coming fixtures aren't overly terrifying. The likes of Taki Minamino, Divock Origi, Alex Oxlade-Chamberlain and Curtis Jones, will now become the players tasked with supporting Bobby & Diogo Jota. Even with the loss of Liverpool most famous two forwards, there is still one area that continually causes the most issue with the rhythm of the team, and one that must be attended to.
In Fabinho and Thiago Alcantara, Liverpool have two world class operators that are able to control the essence of Klopp's team. The major problem continues to be if one (or god forbid both) is not available, and the alarming drop off that ensues. For me, Naby is an outstanding talent that has shown he should be a starting player (when fit), yet Klopp clearly has on going reservations with the little Guinean. Jordan Henderson and James Milner are players that can only add depth at this stage, and their performances continue to show the gulf between themselves and the starting two midfielders. Curtis Jones and Harvey Elliott are very talented youngsters, but a combination of injury and youth mean they cannot be relied upon to take on too many minutes. In the Ox, there is an explosive player that could very well support the starting two, yet much like the other midfielders, is simply unable to fill the void left, when either are missing.
I continue to write far too often about Gini, and the hole that has been left since his departure. Hindsight points to what could have been, and the big contract that one midfielder got, and the other didn't. To lose such an important system player (Gini) has caused the defence too much woe, with their constant need to condense play. Intelligence on and off the ball, is as important to Liverpool's success, as the rampaging patterns we often see. Manchester City have once again proven their worth, with multiple players able to slide throughout their positions as required. Defeats will find its way to all great teams, yet control is rarely lost at the Etihad, whilst Liverpool's midfield will often see players unable to adjust and adapt at the highest level.
I believe Mohamed Salah will sign a new contract upon his return from AFCON, and I sincerely hope the reported transfer requirements he has insisted upon, are true. Liverpool, as with all successful teams, simply have to regenerate and cut loose the players that become a detriment to success. The attack would of course benefit from one more option, and if that player were of an outstanding quality, I wouldn't be against Sadio Mane being sacrificed. Sadio has been a wonderful player for Liverpool, but the band cannot stay together endlessly. To allow his possible regression to effect regeneration, would only add to the needs of the squad. If deals are there to be done, such avenues need to be explored, and Liverpool must be decisive.
James Milner will be leaving this summer, and at nearly 36 years of age, he should be commended for such a long career. Liverpool have serious work to be undertaken in midfield, and a minimum of two players need to be recruited in the next two windows. The days of Jordan Henderson (as a starter) appear to be gone, and it can only be a matter of time before his role becomes untenable. Liverpool have the Champions League to focus on, and both domestic cups are within their reach as winnable trophies. The addition of Zakaria this winter would be a major boost, and would allow the added defensive awareness, that only two current midfielders can maintain. With this type of strength and discipline added to the ranks, it would then allow a wider focus on how to further add to the team. A move for Raphina (as a adaptable player), would be an intriguing notion, which could see the system evolve to suit.
Michael Edwards leaves us soon, and though this particular period has been somewhat lacklustre, there is still much to play for. If Thiago and Fabinho can stay fit for the second half of the season, anything is possible. Manchester City will surely win this season's title, but there is always that vague chance within the unknown. The Champions League is where Liverpool can excel, and if some form of structure can be found and maintained, then Liverpool can of course triumph.
With the winter window, names will start to filter into timelines, and propaganda will continue for this player or that. The idea was to build Liverpool into a bastion of invincibility, and in that requires understanding of the current climate. That being said, just one midfield signing within this window, would be a blessed sight to welcome in the new year.