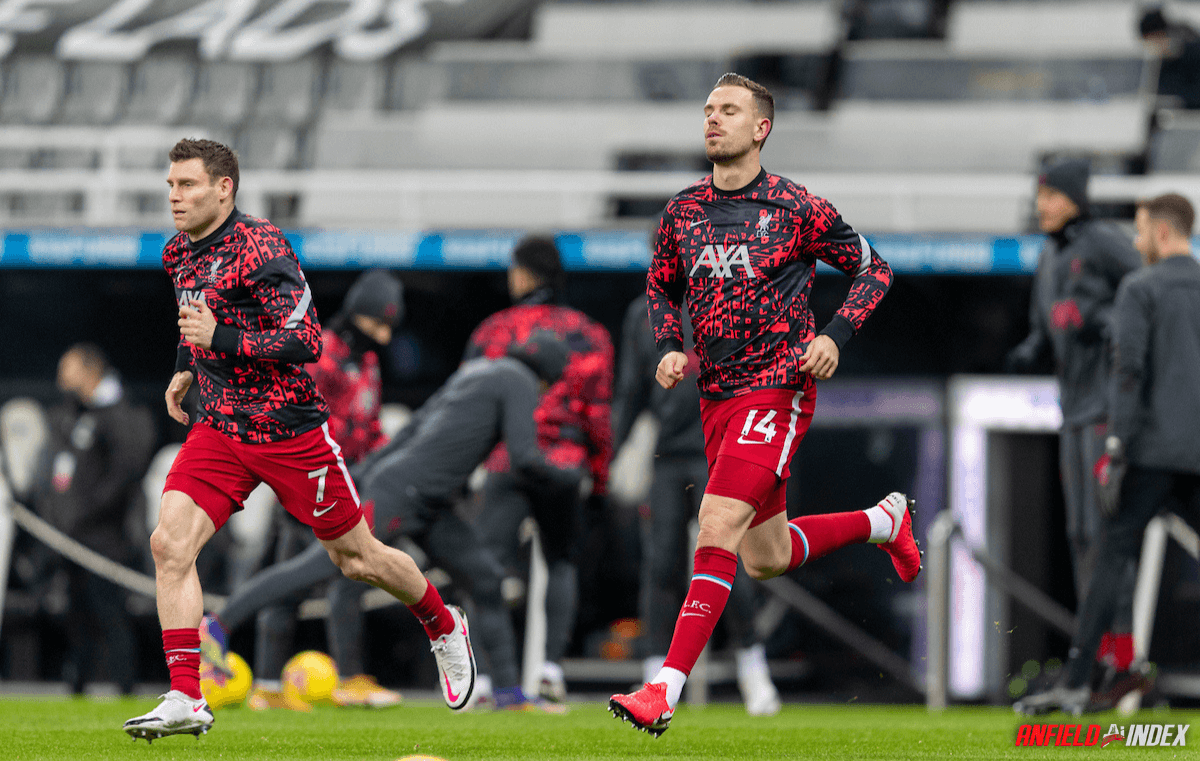 Can Jordan Henderson replace James Milner as Liverpool's utility man?
Jordan Henderson has and always will be a divisive subject amongst Liverpool fans. You have some who won't hear a bad word said against him and simply refuse to acknowledge when he has a game to forget. You then have those who are the complete opposite and will find a negative in every single one of his performances. They will go out of their way to find a way to scapegoat him. 
However, I've noticed both sides in agreement – sort of – recently. 
People seem to think that he will transition into the James Milner role at the end of the season. The 36-year-old is out of contract in the summer and there haven't been any reports yet to suggest he'll be given an extension. With the midfield in need of an overhaul, letting the former Manchester City man leave could be on the agenda. 

In an ideal world, that would be the case. We'd lose Milner and Henderson would become the premium utility man. But what if that isn't of interest to him? 
He'll be 32 in June. Is he really going to be content with starting fewer than 20 Premier League matches? For context, Milner has only started more than 20 for Liverpool in the league on two occasions – his first two years with the club.  
If this was a few years down the line, maybe Henderson would be more inclined to adopt such a role within the squad. Given his injury record over recent years, he doesn't strike me as someone who would be content on the bench if he's fit. The No14 is going to want to make the most of his remaining years at this level. The ex-Sunderland man is the type to want to play every single game. I still think it is why he's not called time on his England career yet despite not being a starter for Gareth Southgate's men. He wants to be there on the off chance there's an injury to Kalvin Phillips or Declan Rice, but he isn't going to be included in squads if he isn't playing regularly. 
Furthermore, do you sign a new four year deal with a club if you know you aren't going to be a starter in your early 30s? Nothing seems to suggest he's ready to wind down his involvement, does it? 
Then there's the whole utility man idea. 
Milner is the definition of a Jack of all trades sort of player. He's played both full-back roles for the Reds, across the entire midfield and even as part of the front three. 
Henderson doesn't offer such flexibility. He has played as the deepest midfielder, on the right of a midfield three and at centre-back. There's an argument that he could probably do a job at right-back if push comes to shove. The skipper struggled on the left of a midfield three against Chelsea earlier on in the season and I can't envisage him doing a job at left-back or as part of the front three. 
He doesn't really fall into the utility man category. He is primarily a right-sided number eight and a backup number six. In an emergency, he can play centre-back. So Henderson wouldn't necessarily be a replacement for Milner in that regard either. The assumption seems to be he'll just take over that role, but he might not be able to or even want to.