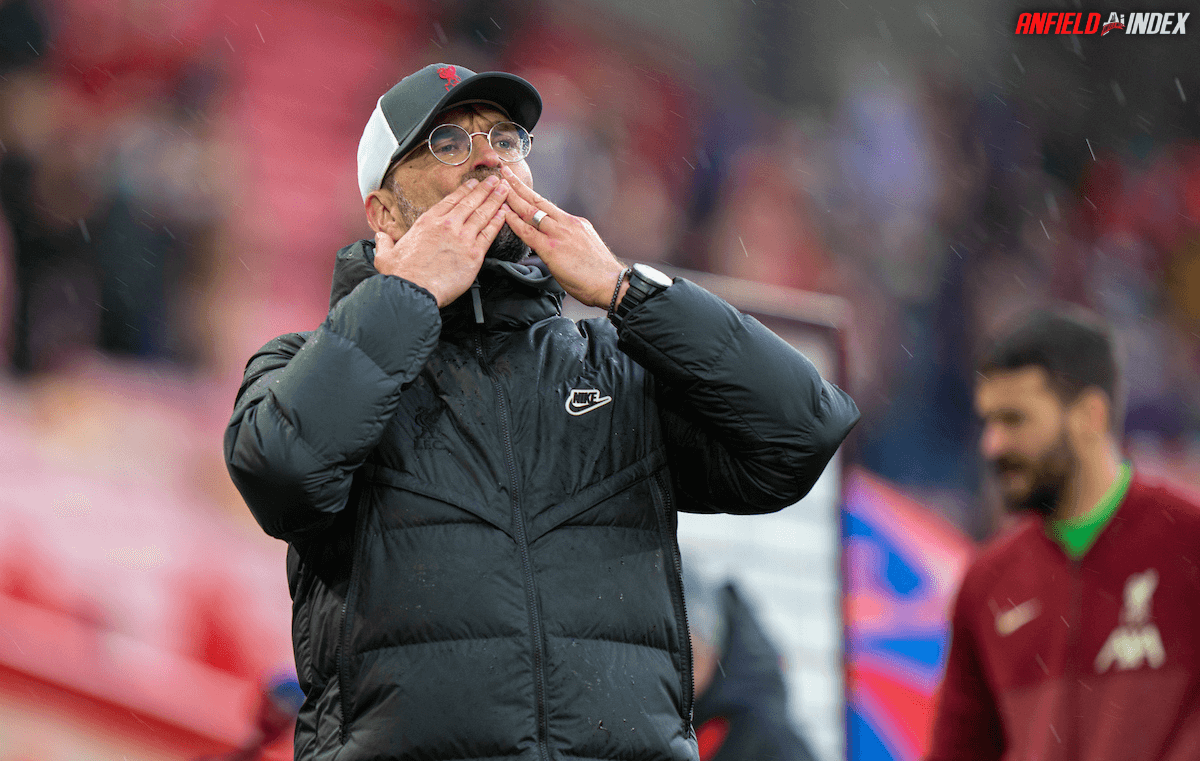 Look Forward, Not Back.
Every transfer window brings stories of returning former players, and in Liverpool's case, it is probably the most common in the league.
Over the years (and especially within the Premier League era), the reds have moved on some exceptional talent. In the more recent past (and certainly more relative to the present), Liverpool have at times been linked with the return of such past talents. Daniel Sturridge, Luis Suarez, Philippe Coutinho and Raheem Sterling are the key figures, that often have their names muttered by the fan base. All of the above enjoyed good to exceptional periods at Liverpool, with varying levels of both and affection and disgruntlement since they left.
Daniel Sturridge could quite easily have been a longer standing red, yet his inability to remain match fit was the reason for his release. To allow such a talent to leave at the end of his contract (and at only 29 years of age), was a huge shame. Neither loans or moves away from the robust Premier League have been able to reignite his career, and he is destined to slide into retirement sooner rather than later. I even considered whether he could return to Liverpool (in a naive and nostalgic moment), where I recalled the blessed talents of this once prolific striker. Sturridge was brilliant in his peak years, but his career will never truly match his talent. Wherever he next lands, he can only be highly regarded by this fanbase for his time as a red.

Luis Suarez is perhaps Liverpool's greatest ever player, certainly in terms of talent and output. His spell as a red was nothing short of sensational, and despite the relatively short stay, he must be considered as one of Anfield's greatest. Luis had a will to win unlike few others, and could transform the levels of those around him with his play. A prime Luis Suarez would most certainly been heralded as the worlds greatest (under Jürgen Klopp), but again it would be a mistake to see him brought back to the club.
Raheem Sterling is a more interesting case, in that his current ability would most certainly aid this current Liverpool team. His level of play would fit the reds front line perfectly, and only those annoyed with his departure, could fail to recognise his elite talents. Raheem was a Liverpool youngster, that was part of a tantalising reds attack. The deficiencies of that side, sadly meant Liverpool fell short in their hunt for trophies, and the band was soon disbanded. Sterling's purchase (by Liverpool) would be problematic due to the huge fee, with Manchester City's demands in line with his talent and passport credentials. As a 28 year he sits in his prime years, and with Liverpool's need to regenerate, the deal would never be an ideal fit.
The last few days I have seen reports surrounding Philippe Coutinho, who is set to finally leave Barcelona. However Phil is perceived by the reds fanbase, he was simply a player that wanted his dream move, to the world's most famous club. It has of course become the biggest and most expensive flop in football history, but let us not forget the riches and signings that were made possible by his leaving. Phil was a sensational player, and an attacking midfielder that could turn games on their head. If that version of the player were still apparent, it would not be Aston Villa set to attain his signature. There will certainly be moments of genius wherever he lands, but the player that became world class, is sadly no more. We have seen his career nose dive, and to imagine Liverpool would entertain signing Barca's highest paid player, is simply not logical.
Liverpool have to look forward, and I'm far more invested in the rumours of Luis Díaz (of Porto), than any former red. The notion of spending big and stockpiling players past their best is not the FSG way, and neither should it be. Liverpool have amazed with their signings (in recent years), and in order to compete once more, that has to be repeated. The likes of Edison Cavani, Philippe Coutinho, Aaron Ramsey and Gareth Bale have become players that are massively overpaid, and well beyond their best. Liverpool have to be smarter than their wealthier rivals, and this is why players have to be selected on suitability, and not memories.
A former Liverpool manager once remarked, how players past their best, should be laid to do so at the expense of others. This current squad is built upon hunger and determination, and signing players that have seen those traits disappear, would only lead to disaster. The moments that are created by past greats, should live in the memory, as the true reality would surely disappoint. I continue to get exited about who the next player will be, and though this pandemic has slowed activity, I'm hopeful that a new hero can be attained soon. With this current crop of greats, there is still much to be achieved, and the need is to supplement that with hungry talents, that can push and achieve.
I hope the targets of this club can soon be secured, so that our brilliant coaching staff can transform potential into pure gold. Too much work is still be done in order to rejuvenate, and to look back would be foolish, and expensive. I choose to look forward, and embrace the next player to sign for Liverpool FC, and that should be a new hero, not one of the past.