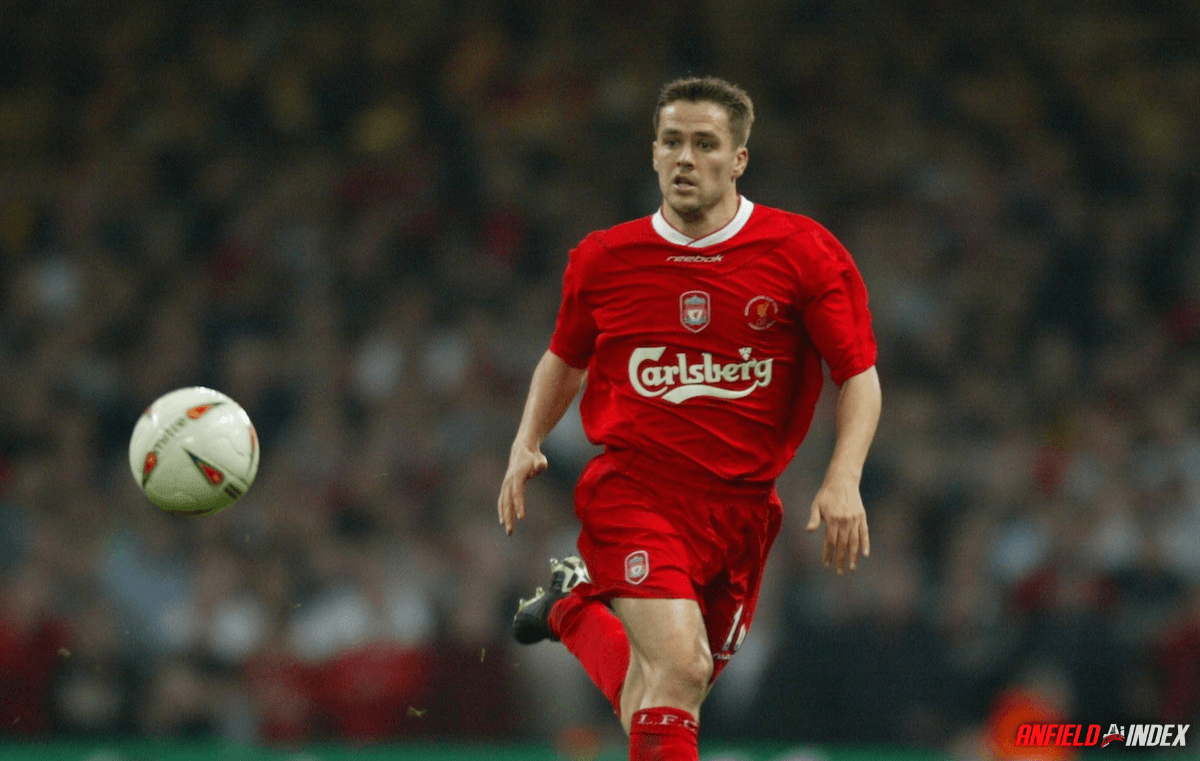 Michael Owen - What Could Have Been

To say that Michael Owen creates controversy throughout the Reds' fanbase would be an understatement. The BT pundit is now as famous for his obvious analysis as his on field exploits. Given the talent, promise and initial impact of this former Liverpool man,  that is an utter tragedy.
The former red is the absolute prototype of players that fade away over time, and end up a complete shadow of their former prime. At just 17 years old, Owen broke onto the scene like a flash of lightning. His ability to burst and destroy was soon evident, and he was the actual working version of attacking destruction. Moments still resonate through the Michael Owen archives, with that goal against Argentina most definitely the most memorable.
Having been a known entity well before his debut, the expectation was immense within Melwood. It was on May 6th 1997 when the 17 year old Michael Owen was introduced from the bench against Wimbledon. Roy Evans was approaching the end of his reign, and was keen to blood the electric striker. In Robbie Fowler, Stan Collymore and Michael Owen, it was an envious forward line to choose from, however the next season would see a change for the Liverpool attack. Collymore would be moved on to Aston Villa, with the ultra talented striker being scarified for the emerging Michael Owen. Karl-Heinz Riedle was soon recruited from Borussia Dortmund, with the veteran striker tasked with adding experience, as Owen continued his progression.
Robbie Fowler and Michael Owen as a strike pairing should have been explosive, especially with the world class abilities of Steve McManaman roaming behind. The limitations and make up of the rest of the team meant this trio never exploded, and though Owen would end his first full season on 23 goals in 44 games (and Liverpool's top scorer), it would also represent the last with Roy Evans in control.
The impact and promise of Owen was evident, and despite the scoring prowess of Robbie Fowler, a new prince had arrived. With Robbie Fowler enduring a career-altering injury, a revamped forward line began to build under the guidance of the new manager, Gerard Houllier. Houllier soon identified a new and more regimented system, that would best harness the breakaway pace of Owen. Michael Owen at his explosive peak was one of the worlds best, and his calm finishing made home the new darling of English football.
In Owen's more prominent years, the use of two strikers was more than common in European football. The fact that Owen was partnered by the ultra accommodating Emile Heskey (for both club and country), only helped Owen gain worldwide acclaim. From the 1997/98 season through to his last campaign at Liverpool in 2003/04, Owen would return the following goal totals across all competitions: 23, 23, 12, 24, 28, 28, 19.
It's a remarkable fact that Owen never actually reached league 20 goals (in any one campaign), throughout his career. Much can be made of the injuries, and the infamous botched hamstring recovery, which saw his absolute best days limited. Houllier played a system built to counter, and a controlled structure was very much the ideal pattern of play. Whereas some past Liverpool strikers will be remembered purely for their club output, it is surely the case that Owen will always be England's Michael Owen.
Michael Owen was able to cement himself into the upper tier of elite strikers, yet as European forward play evolved into three man attacks, so did Owen's impact lessen. The initial and terrifying burst of pace became only very quick, before he merely became that ordinary striker. As with Philippe Coutinho (and his well documented move away from Anfield), greener pastures were not waiting. We have witnessed Phil become the biggest transfer flop in modern football history, whereas Owen's was one of pure frustration.
Michael Owen certainly enjoyed great overall success as a red. He helped secure the FA Cup in 2001, in a final that was won due to Owen's two famous late goals against Arsenal. Two League Cups were won, and one memorable UEFA Cup, that would top off a brilliant cup treble in the 2000/01 season. Owen would be awarded the illustrious Ballon d'Or in 2001, with the importance for his goals deemed vital to Liverpool's success that year. The fact that England had utterly dismantled Germany 1-5 (with Owen grabbing a hat trick) just months prior, clearly pushed the votes in the young striker's direction.
When Houllier departed at the end of the 2003/04 season, Michael Owen made it clear that he too would be seeking a move from the club. Liverpool had lost the magnificent services of Steve McManaman a few years prior, and the owners did not want another star player to walk away on a Bosman free. Owen was granted his move to Real Madrid, and Rafa Benitez went onto win the Champions League in his debut season. That very year, Owen had a fair opening season (at Madrid), but as with the vast expectations at the Santiago Bernabéu Stadium, Owen's 16 goals in 45 games saw him moved on the very next summer.
That very moment was perhaps the most pivotal in Michael Owen's career, with his own intentions of an Anfield return, clearly evident. Owen never got his wish, with Liverpool only willing to pay the £8 million they had received. Newcastle took advantage of the situation, and a £16 million deal saw him become the Geordies new forward. With his 26th birthday still months away, Owen should have been at his absolute peak. The truth was clear however that the injuries had perhaps ended Owen's tenure as a top end striker. His first season at Newcastle saw him register 7 goals in just 11 games, but was limited to just 3 games the following year, with no goals scored. The final two years of his stay saw him register 13 goals in 33 games, followed by 10 in 32. Owen left on a free transfer, and again there were the inevitable murmurings of his return to Liverpool. This of course never happened.
Liverpool, at that point in time, were a well structured team under Rafa Benitez, and of course the reigning Champions of Europe. Moves had already been made to reshape the forward line, with fellow Madrid striker (Fernando Morientes), incoming. Owen would have preferred the return to Anfield, but in no world was Benitez going to sanction a move for a player, that would cost double the money they received.
In a miraculous move, Michael Owen chose a club of prestige over playing time upon leaving Newcastle United. His career had stagnated, and it seemed he was intent on signing for an elite club, regardless of the inevitable the fall out. Liverpool's great rivals, Manchester United, signed Owen on a free (in the summer of 2009), to the amazement of the footballing world. Sir Alex Ferguson would have no doubt been a long term as admirer of Owen, yet the deal was surely more geared to antagonise his hated rivals. Owen was a superstar name still, yet he was never more than a back up striker for the Red Devil's, one that would often succumb to injuries. In his first season he managed 9 goals in 31 appearances, followed by 5 in 17, before his last season totals of 3 goals in just 4 games.
Owen was not offered a new deal at Old Trafford, and he was on the move once again. Stoke City became the destination for his final year as a professional footballer, and the end of a career filled with frustration. Michael Owen scored just 1 goal in his 9 appearances that season, and closed out his domestic career with 222 goals in 482 games. His totals for England were equally brilliant, with 40 goals in just 89 games.
His career across five clubs started about as superbly as any other, in football history. His emergence on the international scene captivated the world, and he truly was a world class player for 2-3 years. The hamstring injuries were as prolific as his goals, and unfortunately for Owen, it curtailed a career that could have been one of the greatest. Owen's decision to leave Liverpool was proved wrong, yet as the reds often find, greater pastures often follow the departure of one of their greats. For Owen, a career littered with individual awards can be cherished, yet it will always be a case of what could have been.
He is indeed a man that chose to sign for the reds biggest rivals. Yet for me, I choose to remember the young player that terrorised defenders, as a Liverpool player. Michael Owen gave the Liverpool fanbase brilliant moments of joy. Due to that, I will always hold high regard for the man that was perhaps once the most electric striker in the world of football.