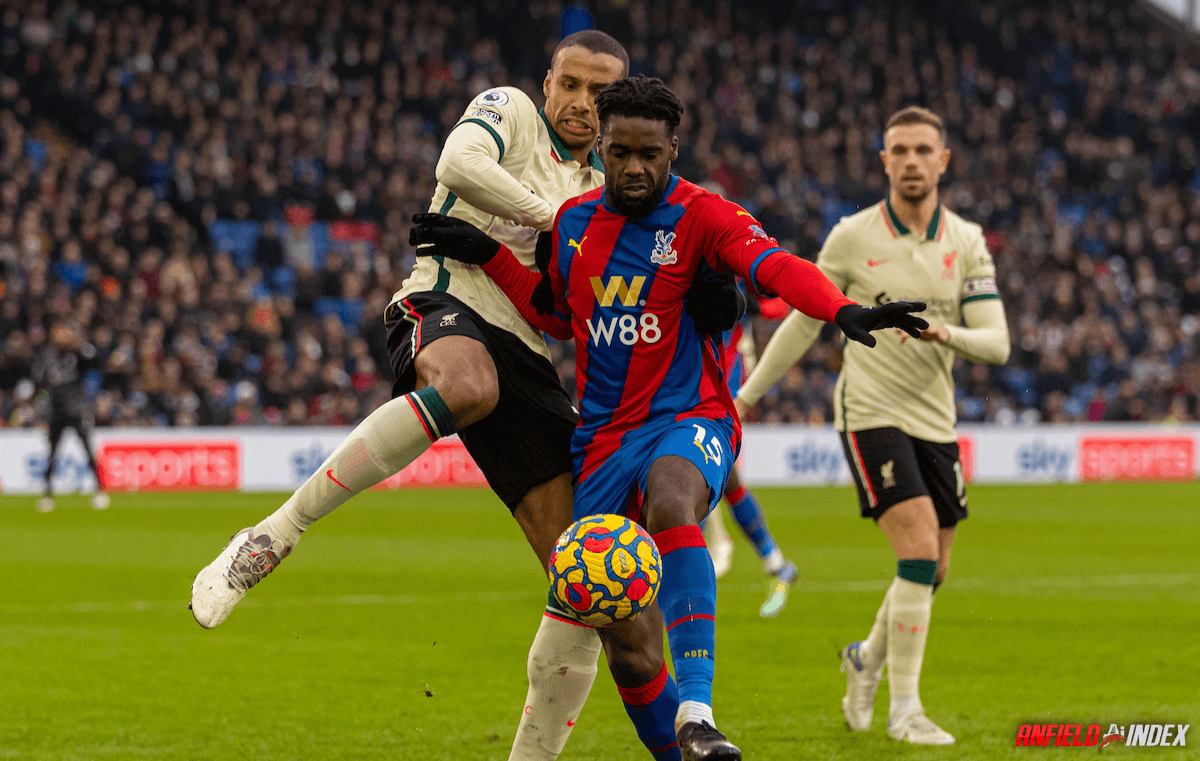 Analysis: Liverpool Have Restored Hope, But Questions Remain
The Premier League title race has been widely declared 'over' on two occasions already this season.
First, there was City's comeback win against Arsenal, the epitome of 'mark of champions', and then there was their victory at home to reigning kings of Europe Chelsea a fortnight later.
'If they don't drop points here,' we thought, 'when will they?'
Indeed, Pep Guardiola's side had already gotten the toughest away trips out of the way, and they were enjoying one of those runs of form where they simply look unstoppable. Indeed, their 12-game winning streak was the seventh-longest in Premier League history.
But on Saturday, it was finally brought to a halt by a valiant Southampton.
The draw at St Mary's was doubly significant. First, it was a much-needed reminder that City are in fact fallible. And more importantly, it presented Liverpool with the opportunity to gain ground. Win both their games in hand, and the Reds would narrow the gap to six points.
With a trip to The Etihad still to come, that's the kind of gap that would just about look bridgeable with plenty of football still to play. It would still be unlikely, of course, but not, as it felt until this weekend, fanciful.
In the early stages at Selhurst Park, Liverpool looked like a team who had drawn real encouragement from the result on the south coast.
They made perhaps their strongest start to a Premier League game all season, suffocating Palace and disorienting them with slick rotations and combination play.
After Virgil van Dijk powered in a header and Alex Oxlade-Chamberlain lashed home, it seemed as if The Reds may even be on a course for a rout. This, against a side that won at City, drew at Arsenal and thrashed Spurs, would have been some statement.
"First 35 minutes we were brilliant," Jurgen Klopp remarked after the game.
But he was left searching for 'an explanation for what happened after that'.
Liverpool mustered 10 shots in the first half, and just four in the second – two from outside the box and one from the penalty spot.
They amassed 0.59 expected goals before the break, but could only add a measly 0.15 to that tally prior to Fabinho's spot-kick.
Palace failed to muster any shot in the first 37 minutes of the game, but by the end, their xG had climbed to 1.63 as the visitors completely lost their way.
The biggest danger to Liverpool in the final knockings of the first half was themselves – they gifted Palace possession in dangerous situations, and Alisson Becker had to make smart saves to deny Michael Olise and Jean-Philippe Mateta.
In the second half, it was more a case of Palace taking charge. Olise was at the heart of it, flashing two balls across the six-yard box that were begging to be converted and very nearly beating Alisson with a lob.
It was also the 20-year-old's delivery that led to the Brazilian's fine reaction save from an Odsonne Edouard backheel.
Liverpool weren't on the ropes for the whole half – that was only true of the first five, 10 minutes – but it was agonising viewing as they remained disjointed in possession and vulnerable without. Again, you were left waiting for them reassert themselves.
There was a creeping sense of inevitability about a Palace equaliser, maybe even worse. That was until Diogo Jota, in all honesty, initiated contact with Vicente Guaita and bought his side penalty pick.
Trent Alexander-Arnold had, it should be said, produced a moment of mind-boggling quality to pick out the forward, but it was still a decision that would have infuriated most Reds had it gone the other way.
Fabinho ultimately converted, sealing the three points and infuriating the hosts.
Now, to be fair, this had always looked like a fixture that might require an ugly win. Palace, as stated, are a good side, and Liverpool were without Mohamed Salah, the best player in the world right now, Sadio Mane, who's tormented The Eagles, and, we mustn't forget, Naby Keita.
What's more, Palace hadn't been in action for nine days, while Liverpool had had to navigate the second leg of their League Cup semifinal against Arsenal as recently as Thursday night.
And though they won by a historic margin at Selhurst Park last season, they found in 2019/20 and 2017/18 that it can be the quintessential 'tough place to go' with fans in attendance.
What matters most, of course, is that Liverpool won. But looking at the bigger picture, the performance is still a concern.
There may have been some pretty unique mitigating circumstances, but it was a familiar tale.
Klopp's side have lacked a crucial ingredient of a title-winning side – control – on too many occasions. They've surrendered 10 points from winning positions, and twice had to settle for a draw after leading by two goals.
Title rivals City, on the other hand, have won every time they've gone in front.
To paraphrase Jamie Carragher, who was co-commentator on Sunday, that might be the biggest difference between the two sides.
There's still too much jeopardy, too much excitement in Liverpool's games to suggest they seriously have the credentials to win the Premier League.
Having Thiago Alcantara on the pitch helps matters considerably and while he is set to return after the international break, you unfortunately wouldn't bet against another spell on the sidelines before the end of the season.
It may seem curious to look through a negative lens in the circumstances. Liverpool have come through the dreaded AFCON period with four wins from five and are heading to Wembley next month.
And they've given us the thing we crave most as football fans – hope. Hope that we may still have a shot at winning the title.
But to pip City, they'll have to string together an almighty run-in. Is this all-too-entertaining Liverpool team capable of winning, say, 12 of the next 16 matches? That's the big question that remains.