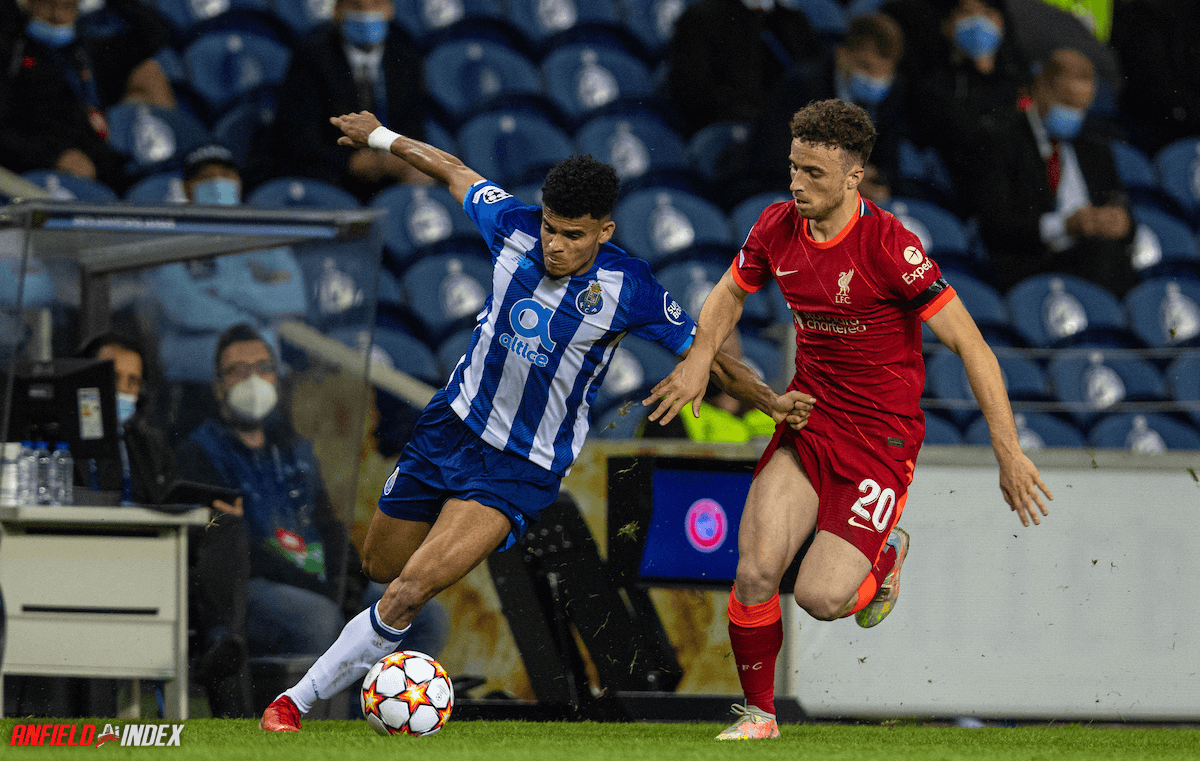 Why Liverpool want Luis Diaz
Money will have played a part in the club's decision to opt for Diaz over others. This is not a case of Liverpool being cheap or FSG being tight though. 
The Reds have been linked with Arnaut Danjuma and Harvey Barnes over recent months.   Both ply their trade on the left of attack and would be an eventual replacement for Sadio Mane. Both would cost in excess of £60million – Danjuma has a release clause and Leicester always seem to do well when cashing in on players. 
The Dutchman is enjoying life in Spain and looks right at home in this Villarreal side. He's scoring goals and causing chaos. When you break it down, though, this is the first season he's playing at such a level. At Bournemouth, he massively overperformed and that was in the second tier of English football. The LaLiga side will want his release clause in full, especially if he continues to impress this season. It never really made sense for Liverpool to be interested in a player with such streaky output at that sort of money. 

It is a similar case with Barnes. Leicester are struggling this term and Barnes is yet to hit the heights of previous campaigns following his return from injury, but the Foxes were hardly going to take that into account and reduce the price, were they? Ideally, you would give it another season to see whether the 24-year-old has fully recovered, but Liverpool don't have 18 months. They need to bed players in now for the rebuild. 
Then there's Diaz. If reports are accurate, the Reds are paying £37.5million for the Colombia international with a further £12.5million to be paid in add-ons if certain targets are hit. If we end up paying the add-ons, he's been a success so we won't actually care. For now, focus on the initial fee.  
Diaz is the best part of £25million less than what it would've cost to sign Danjuma or Barnes. Don't get me wrong, it is still a lot of money for a player who is yet to do it in a top five European league, but the £37million fee is something we're comfortable with. It is basically what we paid to sign Sadio Mane, Diogo Jota and Mohamed Salah. 
We know that we can make the fee work, especially when the numbers are there and they are with Diaz. His averages for Porto aren't too dissimilar to those posted by Mane, Jota and Salah before the trio moved to Anfield. Granted, they did it in more competitive leagues and this does need to be taken into account. It is difficult to look past though.  
It isn't impossible but it is difficult to find a player hitting similar numbers for a similar fee. The market has changed and £40million players are now going for £60million. The fact Liverpool have been able to find someone with that output for that fee is incredible, really. 
At Anfield, Jota, Mane and Salah all scaled their output and developed into reliable goal threats and genuine goalscorers. There's no reason Diaz can't do the same. If he gets close to what Mane was producing from left-wing, the fee will look like a bargain.