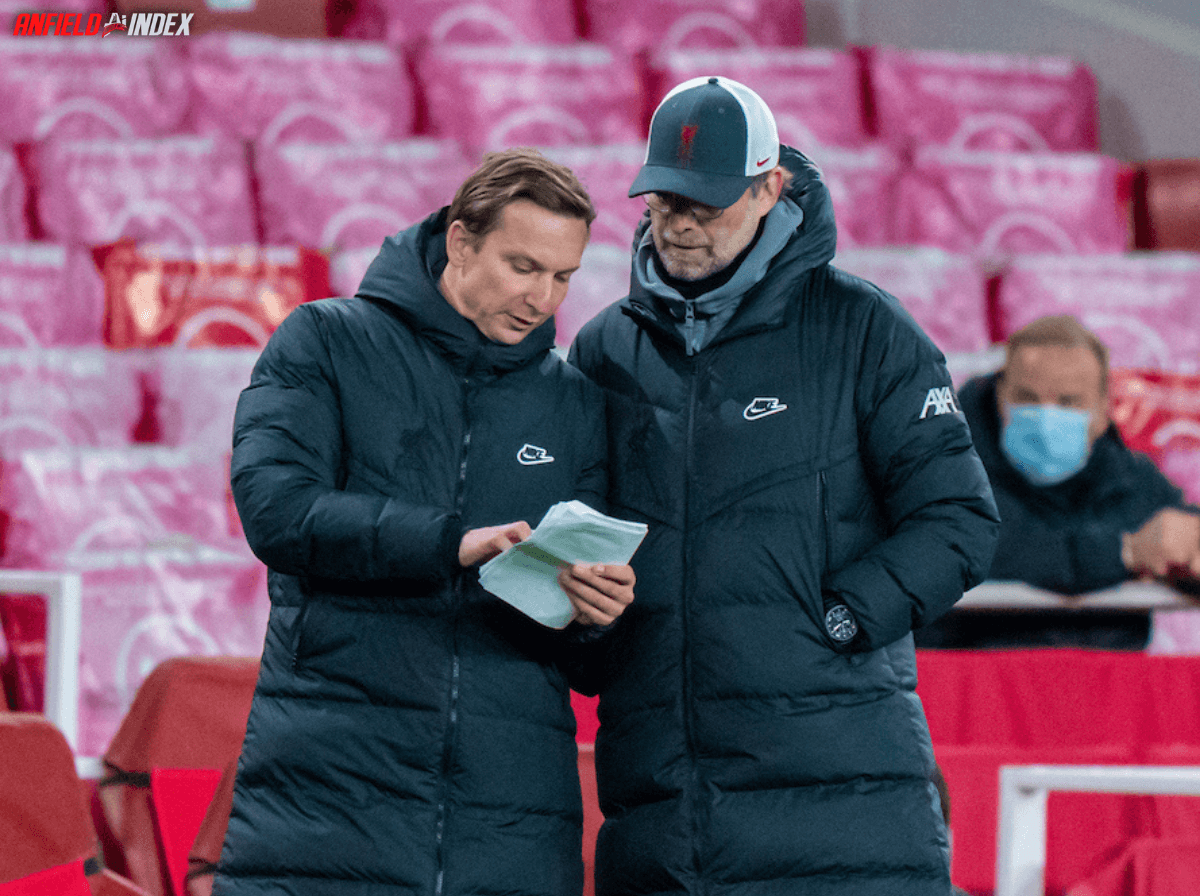 Where does Luis Diaz fit into Liverpool's team?
So, it is Luis Diaz. Having been linked with a host of attackers over the last couple of months, the decision has been made and the Colombian looks set to be the latest addition to the Liverpool forward line. At the time of writing this, anyway. We could end up with another Nabil Fekir situation.  
For now, everything seems to be moving smoothly. 
In a previous feature on the site, we have looked at why Diaz might've been targeted. This time around, we're going to look at where he might fit into Jurgen Klopp's thinking and the Liverpool XI. 

Since 2018, the 25-year-old has started on the left flank 76% of the time. The bulk of this was as a left-sided attacker but he has also been used as a left-sided midfielder at times and even as a wing-back. Just 3% of his minutes have come with him deployed on the right and the rest is made up of time spent in various central positions. 
This isn't to say he couldn't do a job on the right, just that there is no real proof of what he is capable of on that side of the pitch. Sadio Mane and Diogo Jota both spent time on the right flank for previous clubs, as well as centrally, so you know they had that sort of versatility to their game. The same can't be said about Diaz and it is something to ponder. 
So, what does this mean for Diaz and Liverpool? 
Left-wing 
Liverpool had to line up a successor to Mane eventually. 
The former Southampton man has a little over a year left on his current deal and despite posting improved numbers this term, there haven't been any real reports to suggest the Reds are going to extend his contract. 
Jota has been used there recently and he looked good against Arsenal. There was a possibility he could've been used there in the long-term but having seen him develop into a penalty box poacher, moving him away from the centre-forward position made no sense. 
So the left-wing spot was one that needed to be filled and Diaz can do that. He is probably at his most dangerous in that role. However, unlike Mane, he isn't a player who looks to drop to  receive the ball. Diaz is a ball-carrier but he prefers to get in behind and attack the space. He then isolates a player and the fun starts. 
This might impact Andrew Robertson's role though. Again, something to consider. 
Left-midfield 
Alternatively, he could be used as a left-sided midfielder. Klopp sometimes tweaks the system and Liverpool drop into a 4-4-2 shape. Diaz could do that. He has done that. The defensive work-rate is there, for starters. He has that bullish nature and is fairly robust, too. Perhaps his greatest weapon, however, is his pace.  
We've seen, at times, Liverpool use Curtis Jones or Takumi Minamino there. Both have strengths but pace is not one of them so you lack that threat. We've also seen Klopp use Roberto Firmino in wide areas who, again, lacks the explosiveness to threaten in behind.
Now, the Reds have options. Diaz can be used as a left-sided midfielder in a four. You can then have Mane on the right with Jota and Salah in attack if you really wanted.  
Diaz opens up a lot of possibilities for Liverpool, despite being fairly specialist in his role.