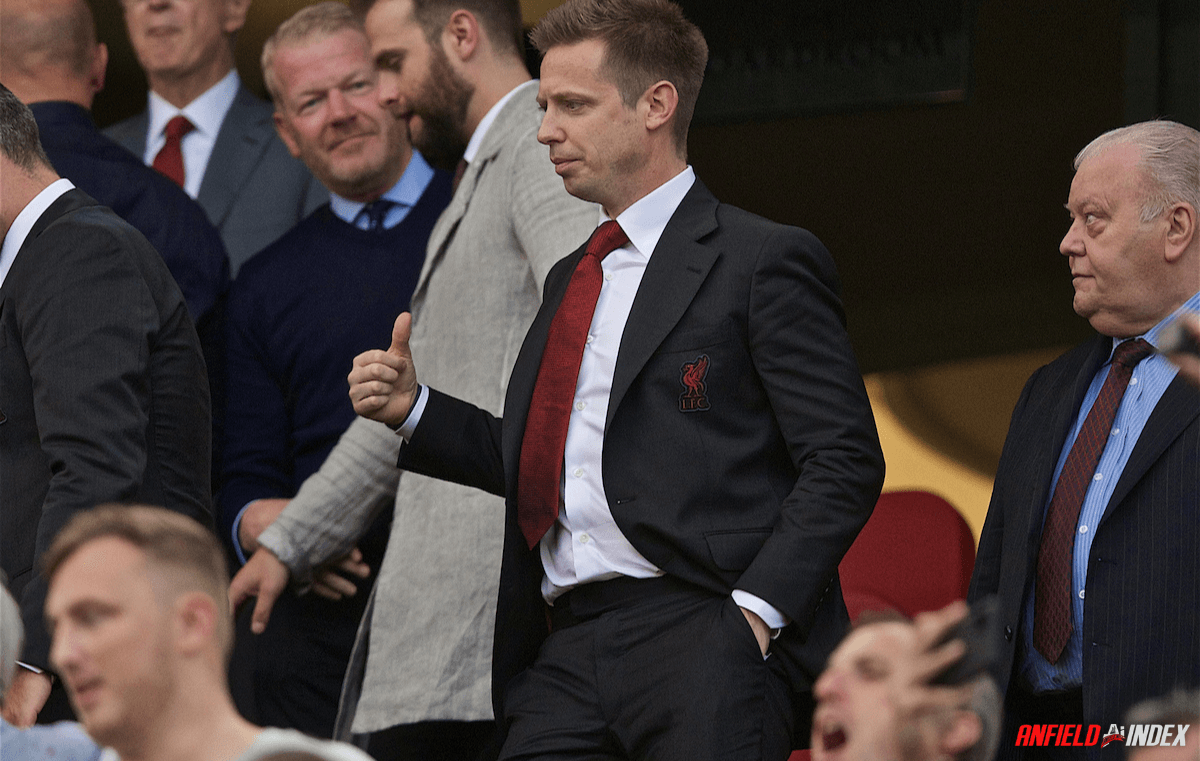 Who is Liverpool transfer target Fabio Carvalho?
Fabio Carvalho is set to stay with Fulham this month, but he could be a Liverpool player once this season comes to an end. Marco Silva doesn't want to sell him, but his contract is almost up and the Reds are believed to be favourites for his signature. 
So what is all the fuss about?
Again, the first thing to flag here is that the sample size isn't the largest – just 1,150 minutes in the Championship. It makes him a bit of an unknown, I guess. You don't know if he can sustain the numbers he's averaged this season. You don't even know if he's just running hot and there will be something of a drop-off during his second campaign. You don't know if he's only impressing because he's in such a rampant Fulham side. All things to take into account, of course, but none of it should impact your analysis of what he's currently doing. 

And what he's doing is interesting.  
Deployed primarily as an attacking midfielder, Carvalho has surprisingly shown he's more of a goal threat than a creator. His expected goals per 90 average for the season is 0.38 and his post-shot xG average is 0.47 – so he's adding quality to his efforts.  He is not a volume monster, averaging 2.66 shots, but he does have a high number of touches (in excess of five per 90) in the opposition penalty area.  
As I said in the Snapshot feature, he's been likened to Philippe Coutinho and I do get it. Stylistically, they are similar. However, Carvalho has more to his game than the Samba starlet did at 19. 
At that age, Coutinho focused on dancing past opponents and creating chances. Carvalho slaloms his way past players and into shooting opportunities. He has already developed into a final phase player and this is something that Liverpool's former No10 only really added to his game under Jurgen Klopp. 
The Reds don't play with an attacking midfielder, but perhaps that is something in the works for next season? Alternatively, Carvalho could be viewed as someone who could play as an inside forward from the left. After all, he's a goal threat, he likes to carry the ball and he's comfortable on either foot. Profile wise, it might work and this is what makes it a possibility. He is not as freakishly athletic as Sadio Mane, but who is? The Fulham youngster is robust and he is a grafter, but he might need to work on his upper body strength to really have an impact in the English top-flight. That is something that can be focused on with training and he would naturally fill out with age. 
Carvalho feels like a low-risk sort of signing. The sort Liverpool are keen to do.