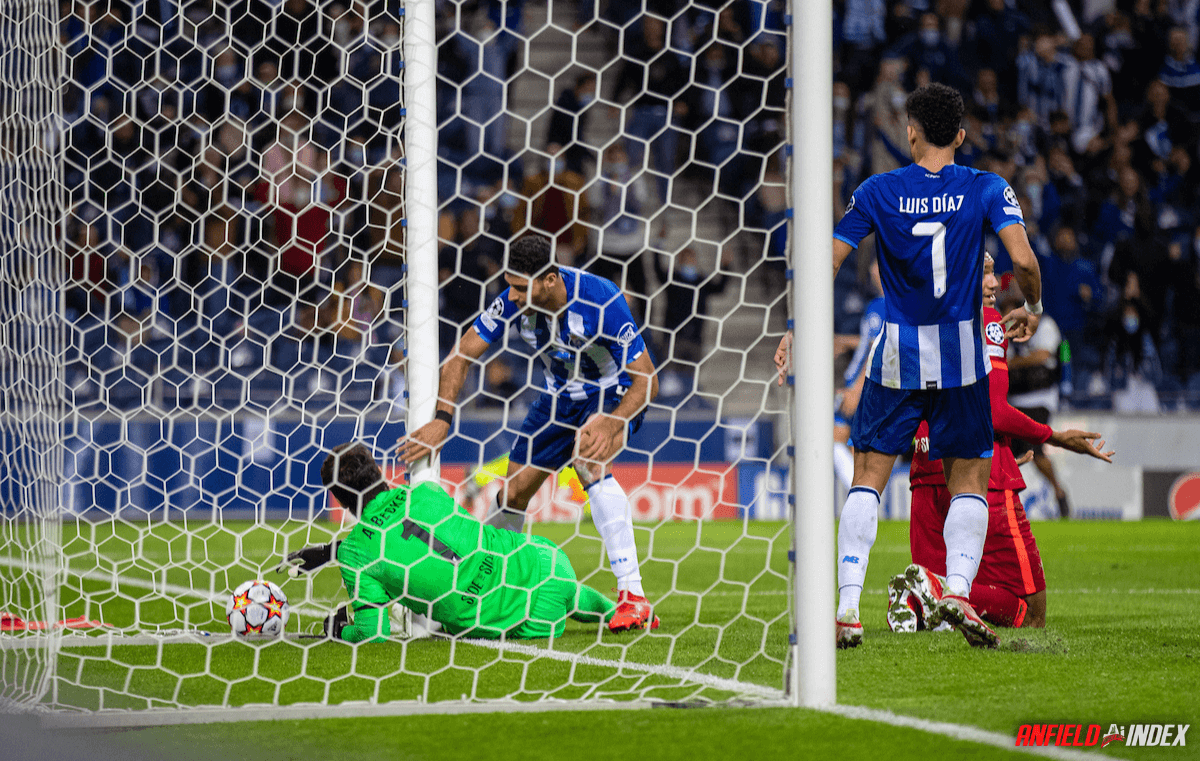 Luis Díaz - The Lowdown

Not since Ibrahima Konate arrived at Anfield have I been able to submit a piece on a new Liverpool signing. Yet as the first month of 2022 draws to a close, the final period of the transfer window appears to have delivered the Reds' fanbase at least one new signing.
Whereas all top level football fans are spoilt, expectant and usually unrealistic within a time of pandemic, Liverpool fans have every right to be relieved at what must be considered a top tier signing. The last few windows have shown the FSG ownership group to be both sensible and prudent, and thus not in keeping with the expectations of thousands of the Reds support.
This season saw the Champions League pit Liverpool against FC Porto, again. These games gave Jurgen Klopp and Michael Edwards a good chance to evaluate the eye test required, before any new player arrives. Both the home and away games (from the group stages), saw Liverpool waltz through their opponents. There was however, the sight of a certain Colombian that did not fail to catch the eye of many fans. A player of such perseverance, skill and Luis Suarez like tenacity, continually attacked the Reds' back line, and now this player is a Liverpool player.
Luis Díaz turned 25 years old just this month, and arrives with a potential pathway into the Reds next forward line. Where Takumi Minamino was an opportunistic purchase, Luis Díaz will undoubtedly be seen as the long term Sadio Mane alternative. The similarities are not confined to their preferred position, and the famous burst and surge that Sadio has consistently delivered, is something that can be reignited in the form of Luis Díaz.
The notion of moving on or replacing some of the current crop ofLiverpool players, appears a sore point among many. Loyalty and the want for past glories are a nostalgic fantasy, that unfortunately does not run parallel with ultimate achievement. The beginning and end of Sir Alex Ferguson's sensational reign as Manchester United manager, saw his team reinvented multiple times over. The likes Mark Hughes, Paul Ince, Andrei Kanchelskis, Cristiano Ronaldo, David Beckham, Jaap Stam, Peter Schmeichel, and many others were moved on towards the end of the peak. With some, the best years were well gone, and in the case of Stam and Ronaldo, they represented just a few exceptions (of players) that left before or during their best days. The common factor remains however, that success was the driving force, and to get there, hard decisions needed to be made. Longevity of success makes Fergie the stand-alone greatest modern day manager within the English League, and his ruthless nature is why he was always able to succeed.
Liverpool have enjoyed a joyful renaissance since Jurgen Klopp arrived, yet the first cycle of his team has now reached its peak, and the natural evolution must take its course, if a dynasty period is to become reality. The initial Kenny Dalglish era (as manager), saw some bad decisions made by his replacement, Graham Souness. Despite some brilliant success within the Gerard Houllier and Rafa Benitez spells, sustained success was never apparent. The FSG model has brought understandable frustration, but their undoubted ability to build a working football model is perhaps only matched by the RB group, with both Leipzig and Salzburg excelling.
At Newcastle we are seeing reactionary decisions made by the new ownership, with the manager is perhaps being given too much freedom in their recruitment drive. At Liverpool, each level of infrastructure is set, with key personnel assigned to their respective area of expertise. As Michael Edwards nears the exit door, Julian Ward has been ushered in as the new face of Liverpools Sporting Director role. The transition and timeline since Edwards alerted the hierarchy of his leaving, has surely allowed a strong handover period. With neighbouring team, Everton, making every bad decision conceivable, Liverpool are now back on track in their player recruiting.
It's difficult to much of the fan base to be fully aware of all the talent across the football globe, but rest assured, Luis Díaz has all the markings of becoming a brilliant Reds capture. With a phenomenal top speed, excellent close control, and ferocious desire to explode, and an eye for spectacular goal, Luis Díaz is perhaps the perfect Klopp wide forward. In the last few windows, Anfield Index's very own, Dave Hendrick, has likened Luis Díaz to a Luis Suarez / Sadio Mane hybrid. Both these sensational Liverpool forwards were players that elevated their sides, and the nature of the comparison makes it a tantalising capture.
During the summer, Everton were subject to transfer speculation regarding Luis Díaz. The deal never got off the ground, and was in keeping with the their comedic season. Tottenham (and perhaps even Manchester) were just this week linked with Luis Díaz, and this has clearly prompted Michael Edwards and Julian Ward to bring in the Columbian now. With news filtering on Sunday of Mason Greenwood and his off field issues, one can only assume that Manchester United where already looking for a replacement for their troubled Englishman. Tottenham it appears were well down the road in their own negotiations, but there's relief in seeing Liverpool being to able to take over that deal, with such assuredness.
The next few windows were always critical, and I have written many times of the concern in standing still. With Luis Díaz and perhaps Fabio Carvalho set to sign this month, the assumption is that COVID related measures have now been relaxed. In Fabio Carvalho, there could just be another Harvey Elliott type gem unearthed, but in Luis Díaz, there is a ready made superstar about to be unleashed.
With so much to play for this season, Klopp is clearly overjoyed with the acquisition of more firepower. Divock Origi and Takumi Minamino are winding down their Anfield stay, and Luis Díaz represents a huge upgrade within the forward's stable. This very season has seen the attacker explode: 14 goals in just 18 league games, with 16 goals in 28 games across all competitions. The Liverpool support should be very excited to see this man's debut. As an attacking asset, the overwhelming force Liverpool now have is simply frightening. With a desire to commit defenders in one situations, the level of play will now be raised even higher. Mohammed Salah is continuing to terrify defences across the world, and with Sadio Mane, Roberto Firmino and Diogo Jota all vying for places, the levels will inevitably intensify once more.
Julian Ward need both early backing and a personal win, as the incoming Sporting Director. His in-house appointment may have raised Coke concerns, but it's clear that the brilliant Michael Edwards is doing everything he can to ensure continued success before he leaves. FSG must be applauded, and there has to be some form of understanding in their recent reserved approach. We all hope this moment in time is the start of something even more exciting, and with the £60 million signing of one Luis Díaz, that excitement level should be off the Anfield charts.
Welcome to Liverpool, our new 23, Luis Díaz.