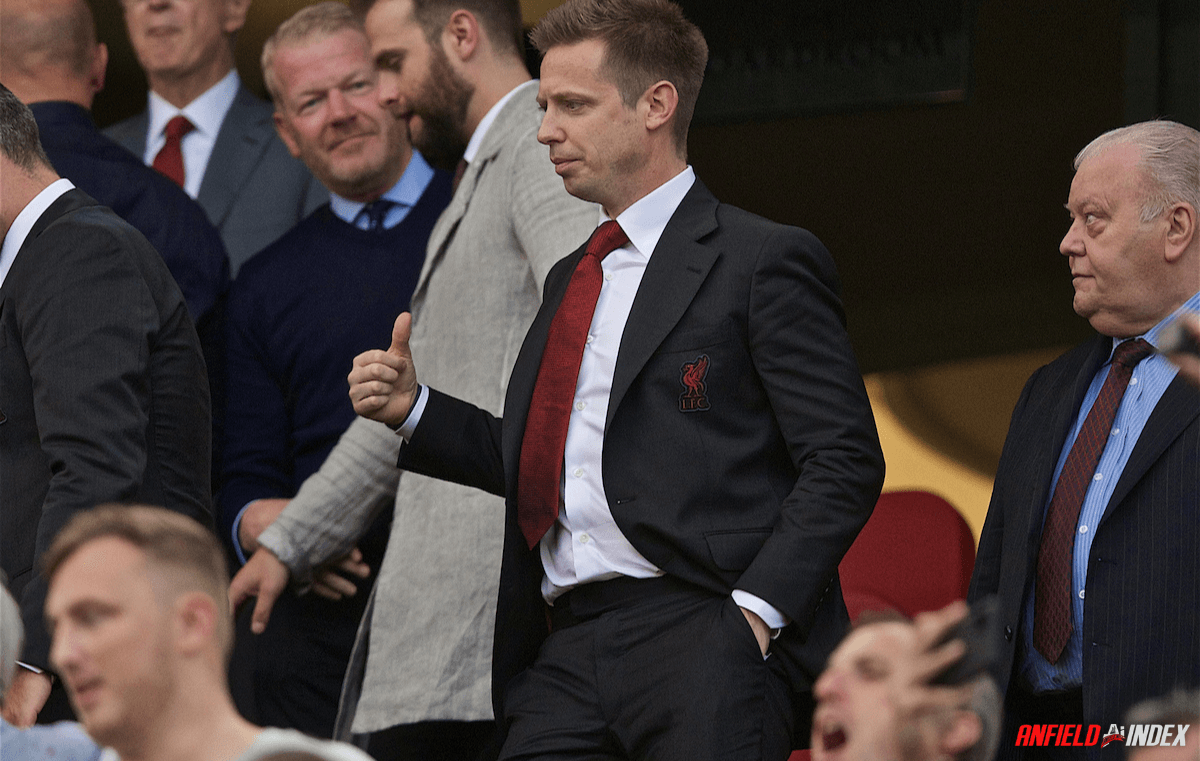 Fabio Carvalho - The Endgame Won't Alter

The start of this winter transfer window was full of frustration, as the entire fanbase were concerned that FSG would never back any January purchases. Then, much like the past Fabinho deal, a target arose, and was swiftly announced as a red. The speed and confidence with how the deal was confirmed was beyond satisfying, and should point to a more aggressive transfer policy.
The signing of the Columbian international, Luis Diaz, was both unexpected and spectacular. The rumblings of his name had filtered through Anfield Index podcasts and articles for some time, but no one really saw that deal happening this past month. The deal ignited excitement and joy, as the signing of an elite talent became reality.
With any uplift in morale, there was of course slight disappointment to follow. Fabio Carvalho was widely expected to join Liverpool on deadline day, only for certain complexities to arise. The medical was set, the personal terms complete, but as the window shut, so did the chance to secure the signing of another talented player. The 19 year old attacking midfielder has become one of the most watched non Liverpool players, with clips of his exploits showing a player of Coutinho-like promise. The explosion of this teenager prompted Liverpool to make their late move, with Borussia Dortmund rumoured to be circling.
Fabio Carvalho remains a Fulham player for the time being, but any deal would have seen that remain the case till the season's end anyway. The deal may not have been done in time to formally announce Fabio Carvalho as a Liverpool player, but that should not in anyway scupper the deal from eventually happening. When Harvey Elliott arrived at Liverpool, what ensued was a long tribunal case, that saw the Reds pay way below the players true worth. Frustration would have been rife throughout the Fulham hierarchy, and this has potentially made the Carvalho transfer more problematic.
In any tribunal scenario, the fee is often lower than the players actual worth. It can take months and years to finalise, and will undoubtedly leave a bitter taste in someone's mouth. Harvey Elliott is now worth multiple times higher than the low fee Fulham received, and thus a sense of difficulty has arisen in Liverpool's attempted Fabio Carvalho capture. A fee of around £8 million (for Fabio Carvalho) has done the social media rounds, and this deal can still be ironed out in the coming weeks. With Harry Wilson being sold to Fulham (last year), and Neco Williams arriving at Craven Cottage on a six month loan, it seems Michael Edwards and Julian Ward have shown themselves to be more accommodating this time around.
The deal will almost certainly happen, in my opinion, as quite simply the player wants Liverpool, and Liverpool want the player. Fulham are striving to return to the Premier League, and perhaps require the Carvalho more focused over the second half of the season. With interest likely to come from other clubs, Liverpool will definitely want to sort this deal quickly, and a pre contract signed sooner rather than later. As with any saga, money speaks volumes, and it may mean further talks will be needed make an actual transfer appealing. To rush through a deal so close to the deadline was always risky, but it shouldn't alter the end game. Liverpool should get their man, and the timeline will not have shifted in anyway.
Utter positivity has to remain when considering the window, with Luis Diaz set to arrive at Kirby. The trust that has been built with that deal, should allow some patience with the subject of Fabio Carvalho. The single squad addition and projected moves are looking sublime, and the new era of our Sporting Director looks promising. With AFCON drawing to a close, and Liverpool set to resume their own campaign, this season could just end up a truly remarkable one.