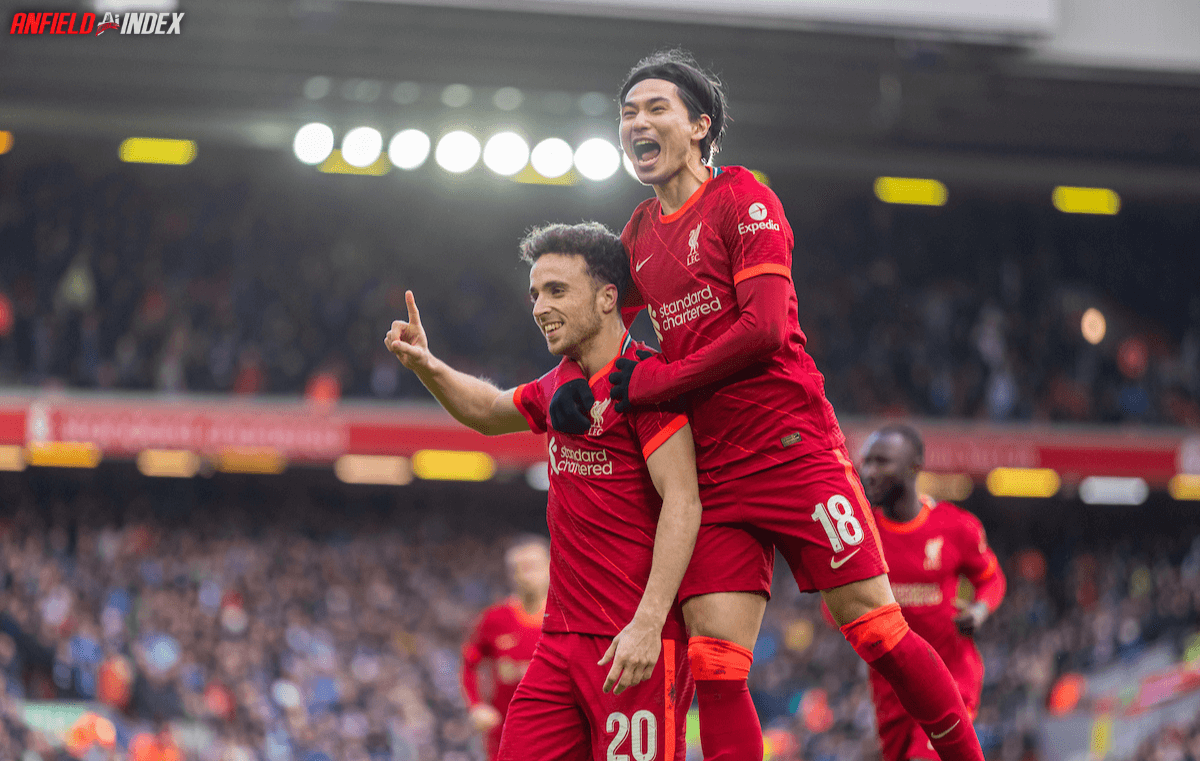 Liverpool 3 - 1 Cardiff - The Player Ratings
Caoimhin Kelleher – 6.5
Possibly lucky with the yellow card incident, and moments of rashness needs to be parked. No fault for the goal, and Milner should be pinned for the blame there.
Trent Alexander Arnold – 7.0

Another assist, in an ordinary performance against another low block side. The thought of this man being joined by Elliott and Mo once more is tantalising.
Kostas Tsimikas – 7.0
Crossed, crossed and crossed some more. A willing outlet and good deputy for Robbo. The leagues best back up left back.
Subbed
Virgil Van Dijk – 7.5
Doesn't roll up to training a Rolls Royce, just plays like one. Controlled and dominant on the deck and in the air.
Ibrahima Konate – 7.0
A bully, and a massive presence as he learns from his master partner. Maybe fortunate not to concede a penalty and will need to show a little more guile due to his frame.
Jordan Henderson – 6.5
Steady and positionally good, in a game of 80% possession. Seemed to quicken up his play to meets Harvey's later demands, which was good.
Subbed
Naby Keita – 6.0
Limited space and limited avenues to exploit. Was positionally sound, and was neither very good nor very bad. Stead performance like the captain.
Subbed
Curtis Jones – 5.5
Seems to have a trait that Ox has held at times, where the pressure to excel has him looking to  impact too regularly. He was trying to be what Harvey later proved to be, and became frustrated rather than patient on the ball.
Subbed
Takumi Minaminio – 7.0
It's hard not to appreciate the efforts, and it's impossible not to be happy when this man scores. A neat finish, and made up for the Arsenal miss. A good 6th or 7th option.
Subbed
Diogo Jota – 7.5
A goal scorer, and oftentimes the difference make was on point to break the deadlock. Should have scored early, but has to keep scoring in what could proof a real front three shootout.
Roberto Firmino – 6.5
Worked, dropped, looked for avenues and played well enough. Was interesting to see him drop into the left midfield for a spell.
Subs;
Harvey Elliott – 8.0
I honestly don't recall wanting a player to impact as much as Harvey. The teenager was a magnet for the ball, and forced the tempo sky high with his quick passing. A talent that could go on to be joined by a former (and equally promising) teammate. A great goal and potentially elite player.
Luis Diaz – 6.5
The sight of him holding his knee rocked the entire fanbase. Luckily it wasn't an injury, just an impact. A lovely sight for the assist with some byline madness.
James Milner – 5.0
He's 36 and unable to track off the break, and making mistakes. This reminds me of Gary Neville's last days.
Andy Robertson – 6.5
Set up a goal, and impressed from the bench.
Thiago Alcantara – 6.0
Minutes count, as much hinges on the maestro's availability.
The Manager:
Jurgen Klopp – 7.5
Got minutes from those that needed them, and breaks often bring cobwebs that will hopefully now be blown away prior to Thursday. His expression when Diaz went down summed up the entire fanbase. The season is now officially back on, a a squad built to succeed is almost at his disposal.
Pre Match Prediction:
Liverpool 4 – 0 Cardiff
Pre Match Player to Watch:
Harvey Elliott