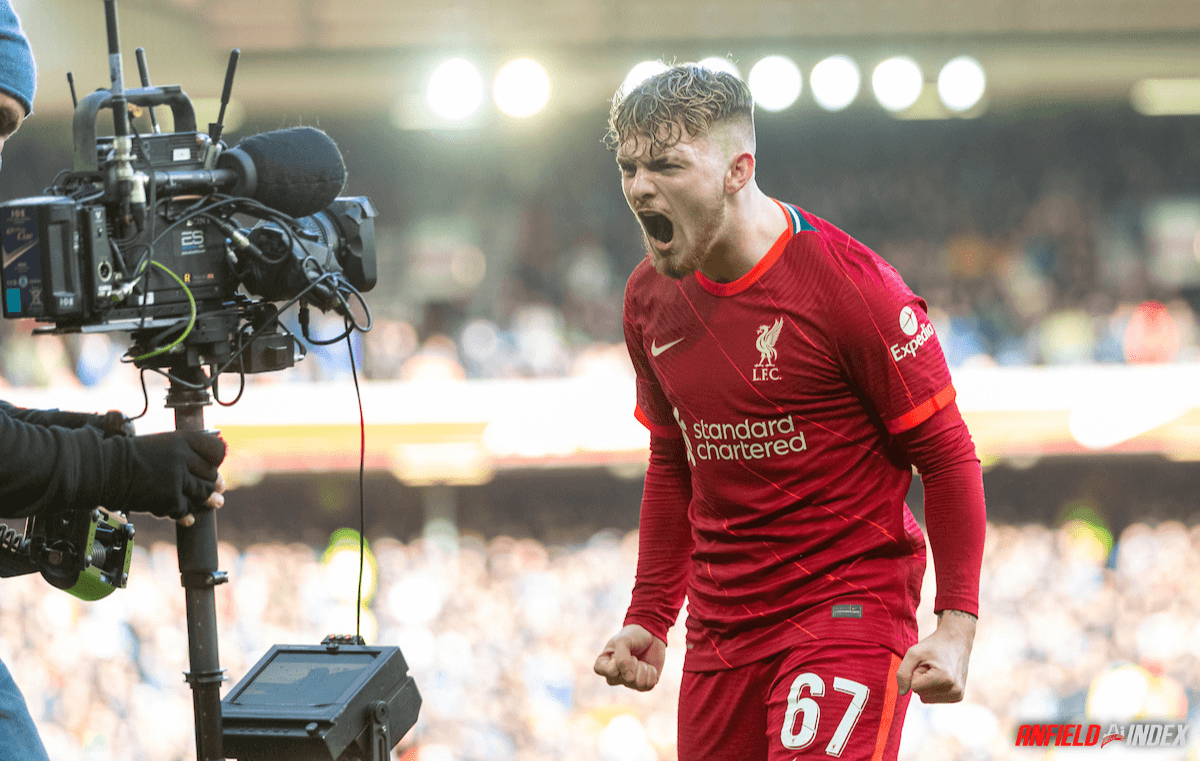 Harvey Elliott - The Right Stuff
Last week we saw Dele Alli sign for Everton, in a move for a player once seen as England's next great midfielder. When Dele Alli was emerging through the ranks at Milton Keynes Dons, he was heavily linked to Liverpool. Brendan Rodgers was desperate for ideas in a post Luis Suarez world, yet the deal never materialised. The Liverpool transfer committee botched that deal, and he went on to have a spectacular few years at Spurs, much to our annoyance.
Whether or not Dele was overplayed, overpaid, mismanaged, or simply not of the right frame of mind, remains to be seen. Dele Alli now seems destined to become one of those footballers that never reached his true potential. His early years had him talked about across the globe, with European giants routinely linked. With his White Hart Lane departure announced, it was a saddening moment for someone that should have been world class.
The managerial limitations of his new boss, Frank Lampard, makes his Everton tenure hard to predict. Whether or not Lampard's past playing experience will aid Dele, is questionable. Unless there is a big change in his performances, we may now see a period of Dele moving around, before retiring into obscurity. There are players that often fade away over time, and Dele has perhaps one last chance to become the player within.

Last season I recall periods throughout the Championship campaign, where I would take in the odd Blackburn Rovers game. In the summer of 2020, Liverpool loaned the Elwood Park side a teenage talent, in young Harvey Elliott. As with many loanees (under the Klopp regime), it seemed to be one of those moves where a young talent may generate more value, so that he could be sold on for a handsome profit. Harry Wilson, Dominic Solanke, Rhian Brewster (and probably Nat Phillips), are key examples of players that could not quite make the grade in the Liverpool first team. Their own loans, however, have enabled the recruitment staff extra funds in their activities, of which we are truly grateful. The continued recruitment philosophy of new Sporting Director, Julian Ward, must allow such deals to transpire again and again. Though with what has occurred this season, it seems one was always destined to stay.
After watching the FA Cup tie this past weekend, it became clear to me that Curtis Jones is destined for a loan move next summer. Such a deal could see him leave the club permanently in 18 months, and again garner Liverpool a healthy windfall. Curtis Jones is a talented player with the ability to have great moments, though mostly in more open games. The reality is, that only very few young players can make the grade for Liverpool, with standards set so high. The last graduate to make themselves a first team player was Trent Alexander Arnold, with Steven Gerrard before that, which says lot about the levels required.
Playing for a Jürgen Klopp side requires certain key requirements to be met. In the FA Cup (versus Cardiff) we saw too many attempts at the spectacular, in Curtis Jones' various long range efforts. Alex Oxlade-Chamberlain has often been guilty of trying to force moments, and both these players have struggled due to this. As an established starter in this side, bad performances can often be overlooked, with trust gained over time. With squad players commonly given their opportunities only through chance, it does mean that a stand out performance is often needed, in order to shift the status quo. Curtis Jones has had good moments, and is a good young player, yet he does seem to be a player, not quite of the level of another young midfielder.
Harvey Elliott surprised just about everyone at the seasons start, with standout performances of a high level. No one was quite sure of how Harvey would fit into a Klopp system, but it quickly became clear that his sheer quality and willingness to learn, was making him unique.
The promise and excitement was replaced by utter sadness, as Elliott suffered an horrific injury versus Burnley. In a remarkably short period of time, this 4th round FA Cup tie saw him return to first team action, and what a return it was.
The entirety of Harvey's absence was littered with positive vibes and good will messages. Harvey seemed completely determined in his recovery, and his youthful enthusiasm had the whole fanbase awaiting his return. This was a player that had no real squad placement last summer, and a next loan move was assumed by most. Yet here we are, mere hours after Liverpools 3-1 victory, still applauding the return of this young magician.
With a cameo performance that literally stole the show, he was even able to overshadow new signing, Luis Díaz, on his own debut. The sight of these two substitutes coming on together was blissful, and pointed to a new era of expectation. With every Elliott touch, you could sense an upturn in tempo and urgency throughout the side. This teenager began to demand possession of the ball, and senior players began to collaborate with a more slick pattern of play. The way by which Harvey took his goal, was truly breathtaking, in every sense. With a first half full of speculative efforts, Harvey showed a mature control in his brilliant finish, and the promise of what is to come as a red.
I wasn't sure what the essence of this article would lead to, yet it appears to me that Harvey Elliott possesses a calmness, an assurance, and a high level of skill to match his confidence. Young players can often be consumed by the wealth and profile that follows them, and see their careers fall away over time. Young Bobby Duncan was a name and player that once grabbed Anfield's attention, yet I literally don't know where he currently plays. His own vision (of his own talents) were juvenile and misguided, yet with Harvey, I sense only common sense and a steely determination to succeed.
I don't think it can be debated that under Klopp, there is a better place for Harvey to fully develop. In a week where young British players have been embroiled in controversy, Harvey is shining as a bright light within a dark sky. I mentioned earlier in the year that Phil Foden and Harvey Elliott showed similar traits, and the joy and determination of their trajectory appears pivotal in their growth. Both players are now prominent under world class coaching, and England will only benefit from this fact.
There was once a player, an emerging player in every team, throughout every generation, within every support, that would become brilliant. Inevitably, most of these players fail to reach the lofty heights we so often set, yet in Harvey there seems something remarkably special. I had Harvey Elliott as the player to watch this past weekend, and I'm tentatively hoping his next start is not too far away. As we leave the season of good will behind, I'm eager to see the reds once more, and view this teenage prodigy once again. Jürgen Klopp believes in this young man, and clearly feels he has the right stuff to succeed, and based upon that, we should all be very excited.