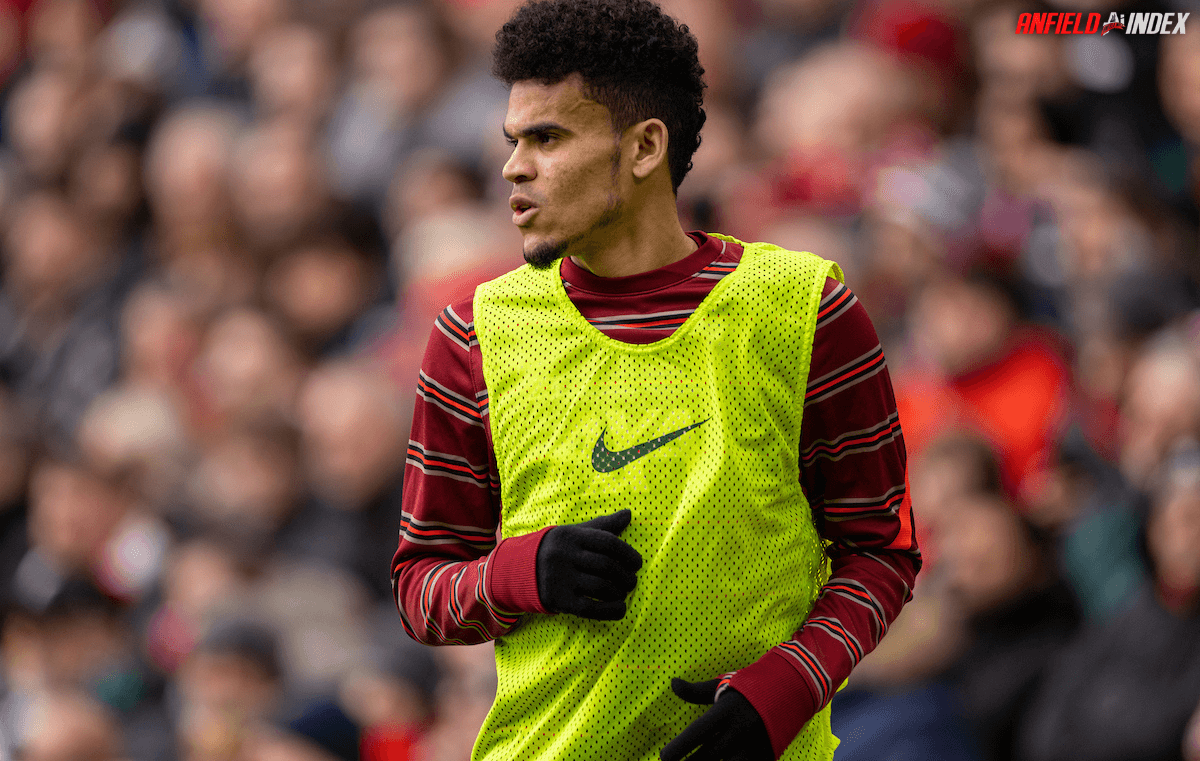 How Does Diaz Compare to Mo Salah at Roma?
In the aftermath of the Diaz transfer being confirmed, those involved on the Under Pressure podcast were investigating the stats behind the Reds' new signing.
In an effort to compare different leagues, Dan Kennett used two different academic studies (that you can read here and here).
"Arguing about domestic league strength is something that soccer fans seems to never tire of. ("Could Messi do it on a cold rainy night in Stoke?") Many of these conversations are anecdotal, leading to "hot takes" that are unfalsifiable. While we'll probably never move away from these kinds of discussions, we can at least try to inform them with a quantitative approach.

Perhaps the obvious way to do so is to take match results from international tournaments (e.g. Champions League, Europa). But such an approach can be flawed—there's not a large sample, and match results may not be reflective of "true" team strength (e.g. one team may win on xG by a large margin, but lose the game.)"
His findings were incredible: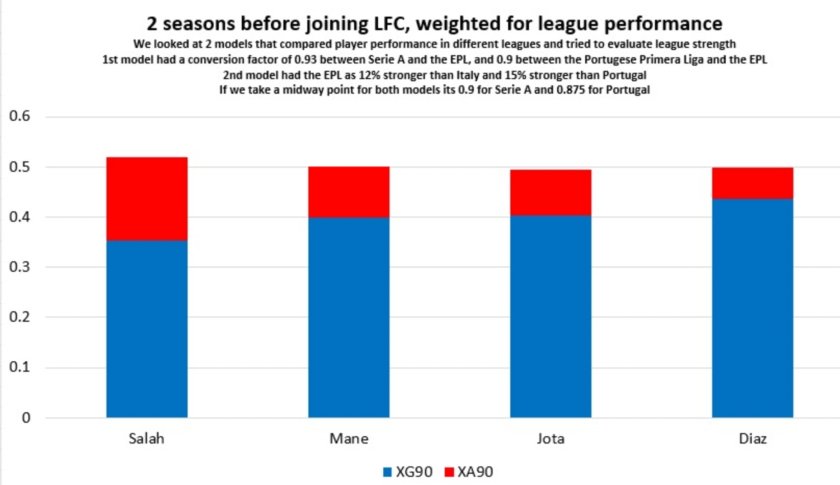 "In the two seasons before they arrived, Jota and Mane were a whisker under 0.5 xG & xA per 90. Salah was 0.58 and Diaz is 0.57. You could throw a blanket over all four." Dan Kennett
We went on to compare various metrics, including shots, dribbles, key passes, tackles and interceptions. All of this was again weighted for the three different leagues involved (Portugal, Italy and England).

"Diaz this season has gone Supernova. He is above what Salah was in his final season at Roma. Which is phenomenal when you think about the price we paid." Phil Barter
Then – and why the title of this article is about a comparison of Mo Salah and Diaz – Dan produced some projections based on their final two seasons before arriving at Liverpool:

And it is fascinating to see how similar his numbers were to the now legendary Egyptian. Nearly six thousand minutes, thirty six goals and thirteen assists.
https://twitter.com/AnfieldIndex/status/1488634707013156874?s=20&t=jQnXaBsDJoQYNo0igqUQLA
Finally, we produced a twenty minute Wyscout video for AIPRO subscribers to watch on Discord (you can join the free LIVE shows if you click this link), it includes footage of Diaz's accelerations, dribbles, shots, defensive duels, all the goals and assists as well as – crucially for this particular podcast – his pressing.