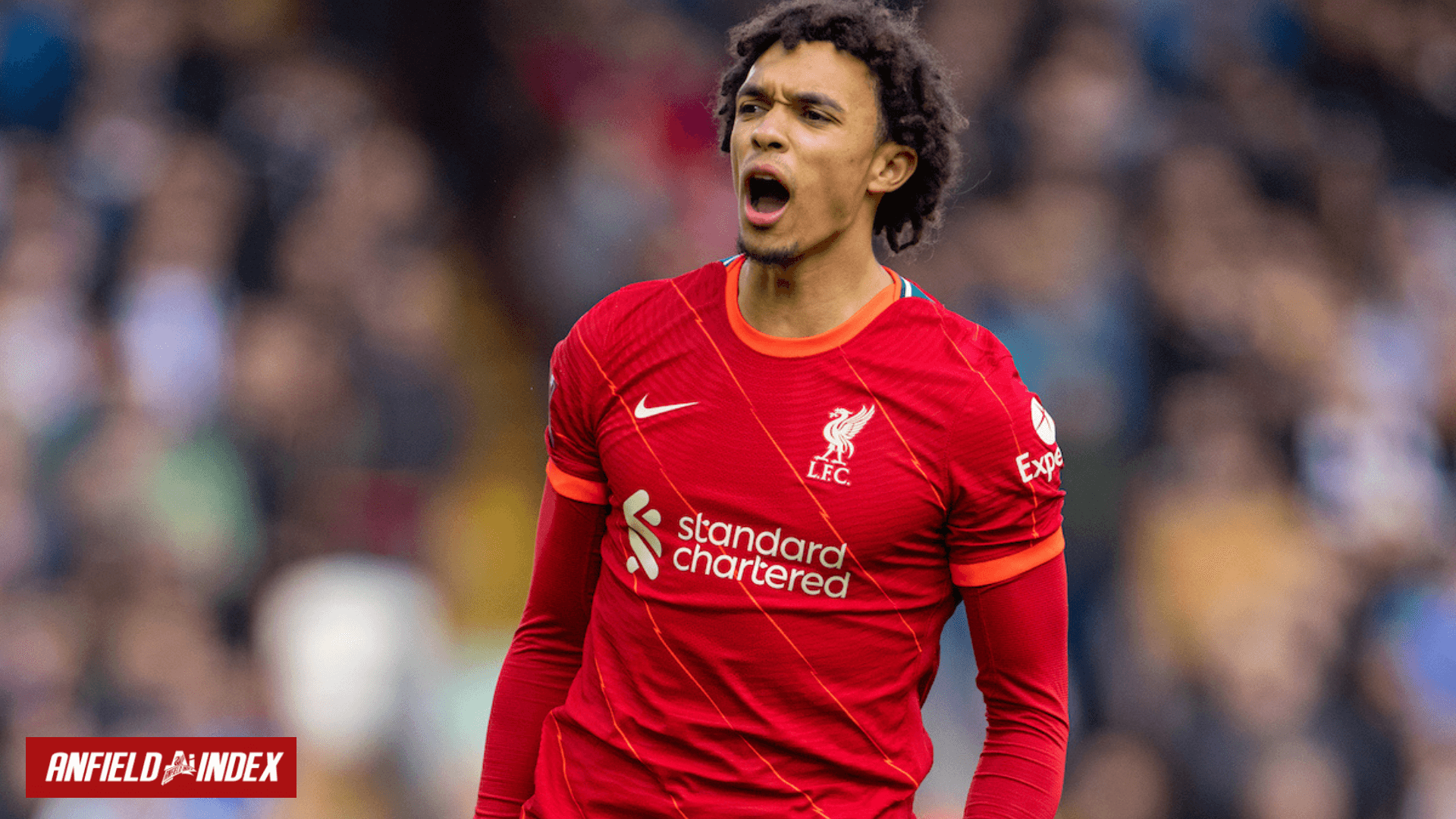 Trent Alexander-Arnold: Will He Break the All-Time Assist Record?
After a pinpoint free-kick led to his 15th assist of the season, Dan Kennett on the Under Pressure podcast asked the simple question: who can possibly compare with Trent Alexander-Arnold's chance creation and level of assists this season?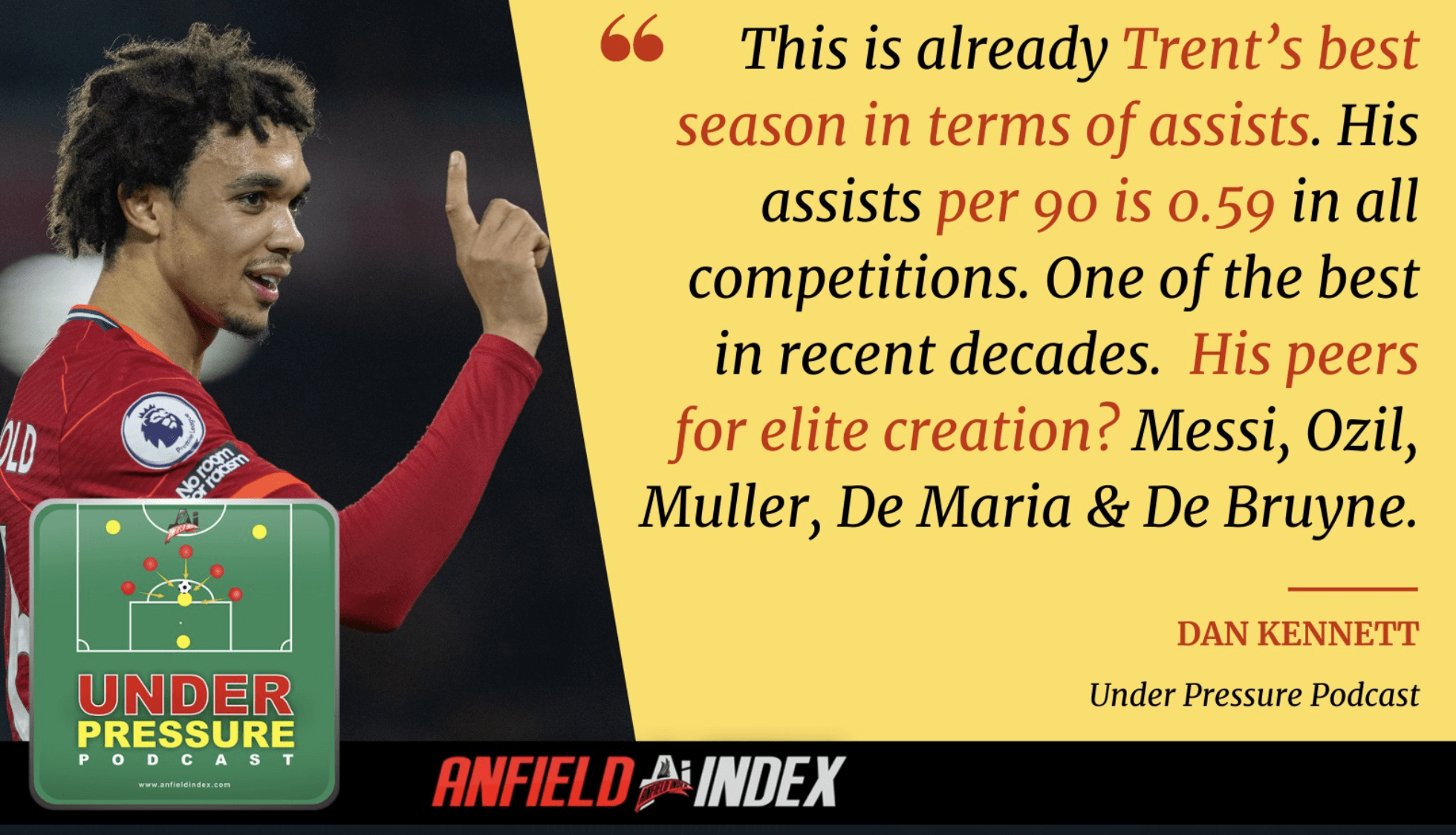 He also added these key stats to illustrate the level he is performing:

Trent is currently at 15 assists in all comps with potentially 28 games left this season. Players that we could find with 20+ assists and >0.55 p90 on @Fbref (best season listed): 0.67 Muller 19/20 26A, 0.65 Di Maria 13/14 23A, 0.60 Ozil 10/11 22A, 0.59 Messi 19/20 25A, 0.57, de Bruyne 13/14 23A, 0.53 Fabregas 14/15 23A. We looked at Kaka, Beckham, Suarez, Henry and none could better 0.5 assists p90.
That wasn't the only reveal though, the brilliant @LFCMbM (who is Liverpool historian Graeme Riley) has got multiple match reports from every Liverpool game since 1892, and alongside others working on LFC History went back through the archives from the last seventy years and produced this chart of the Reds' top assisters! It was of particular delight for the host of Molby on the Spot, Trev Downey:
https://twitter.com/downeytrev/status/1491081085727703040?s=20&t=cSkGu2QTQ6JcFFkoOMPQnw
Another topic of conversation was the victory over Cardiff City and the instant impact of Luis Diaz in getting his first press leading to a goal within minutes of arriving on the pitch. Possibly the fastest ever by any player since we created that metric on the show. Sports Scientist Simon Brundish answered the question posed by Dan about his similarities to Suarez: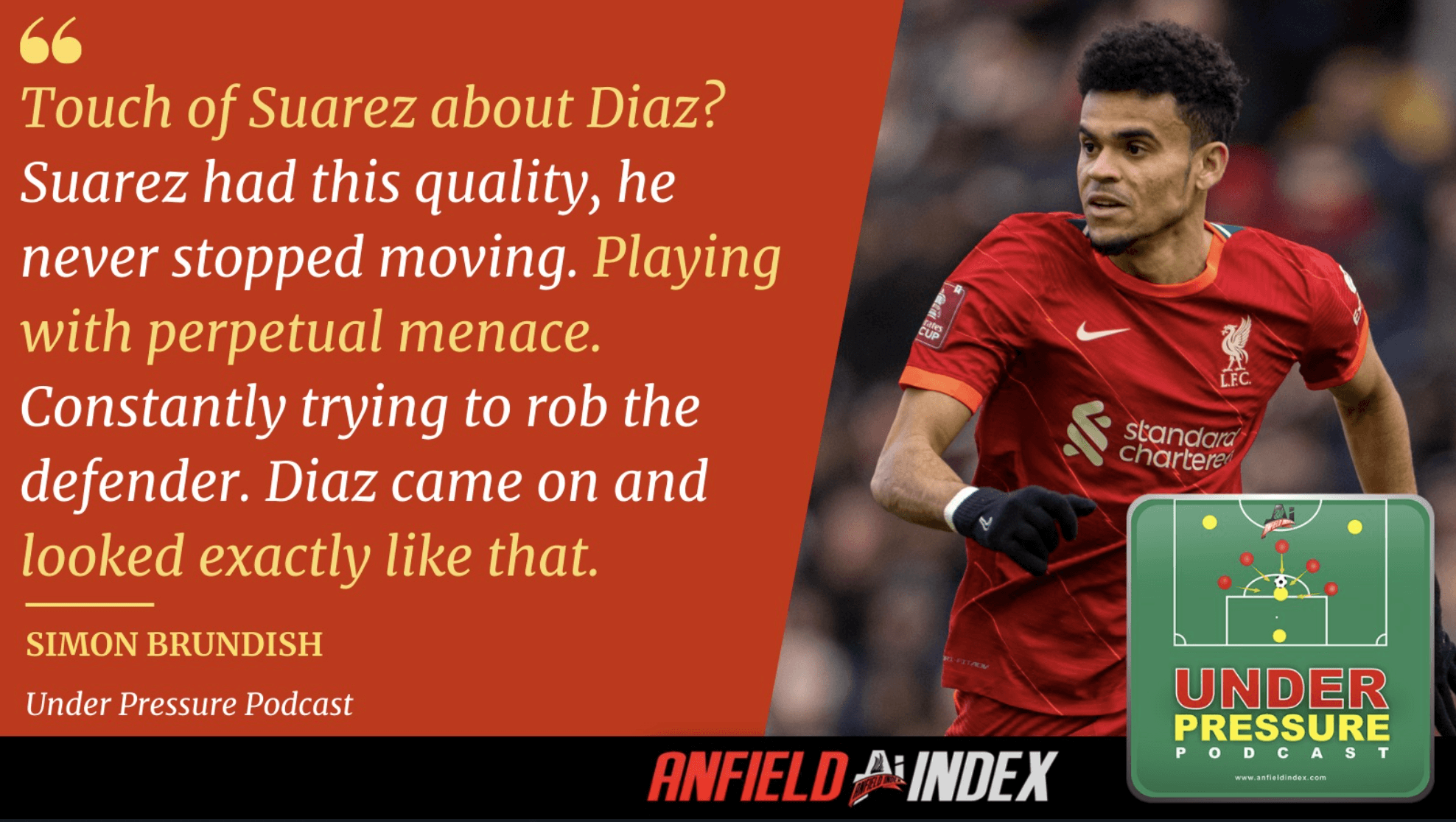 The final topic of a packed podcast was the Reds' upcoming schedule and the sheer volume of fixtures facing Klopp's side. He went into lots of detail about potential levels of fatigue for players, how much rotation to expect and how many rest days we might have for the next few weeks: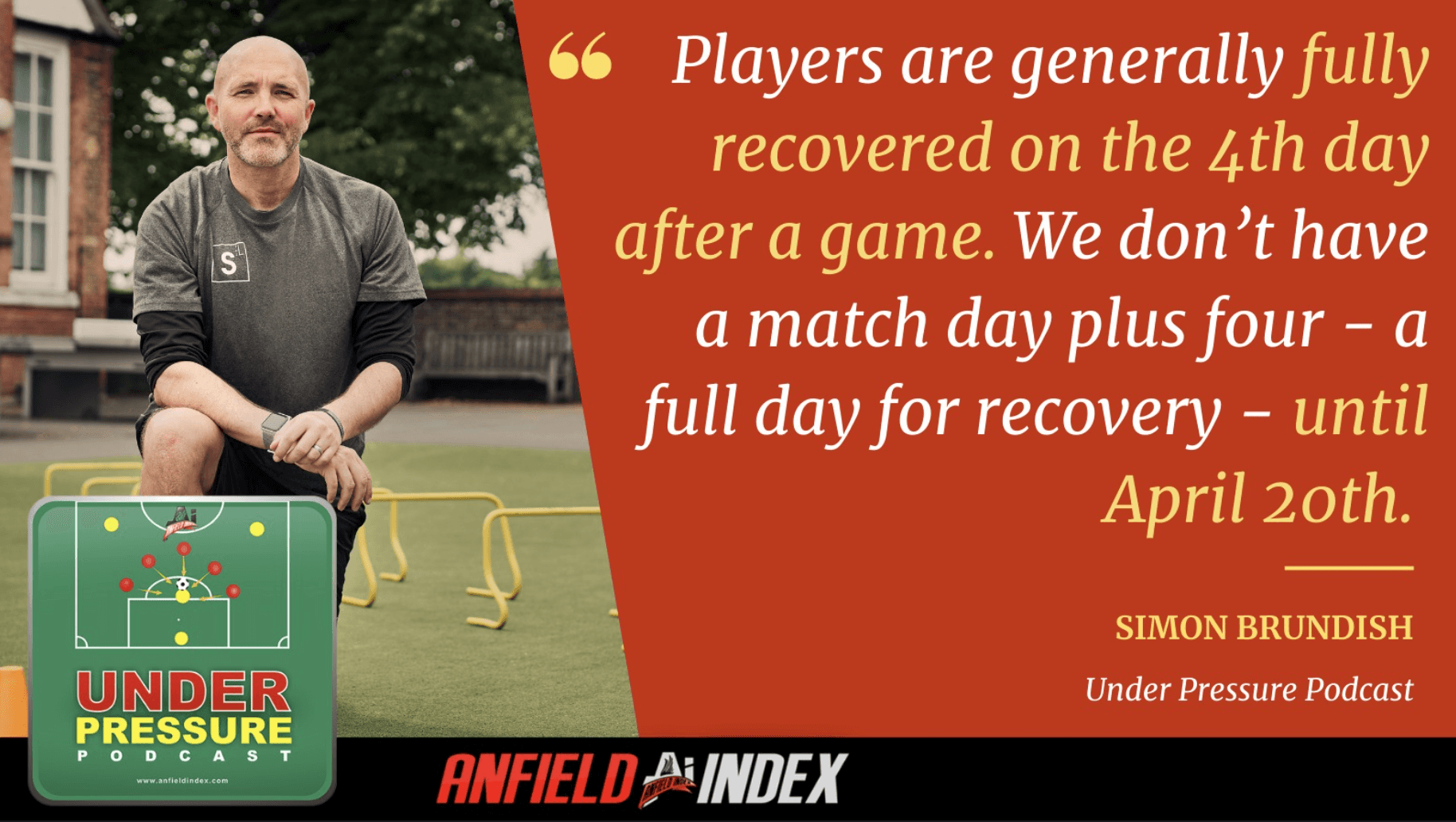 You can find a lot more statistical analysis on the UP Twitter feed by following them here, As well listening to the most recent episode on the embedded player below.