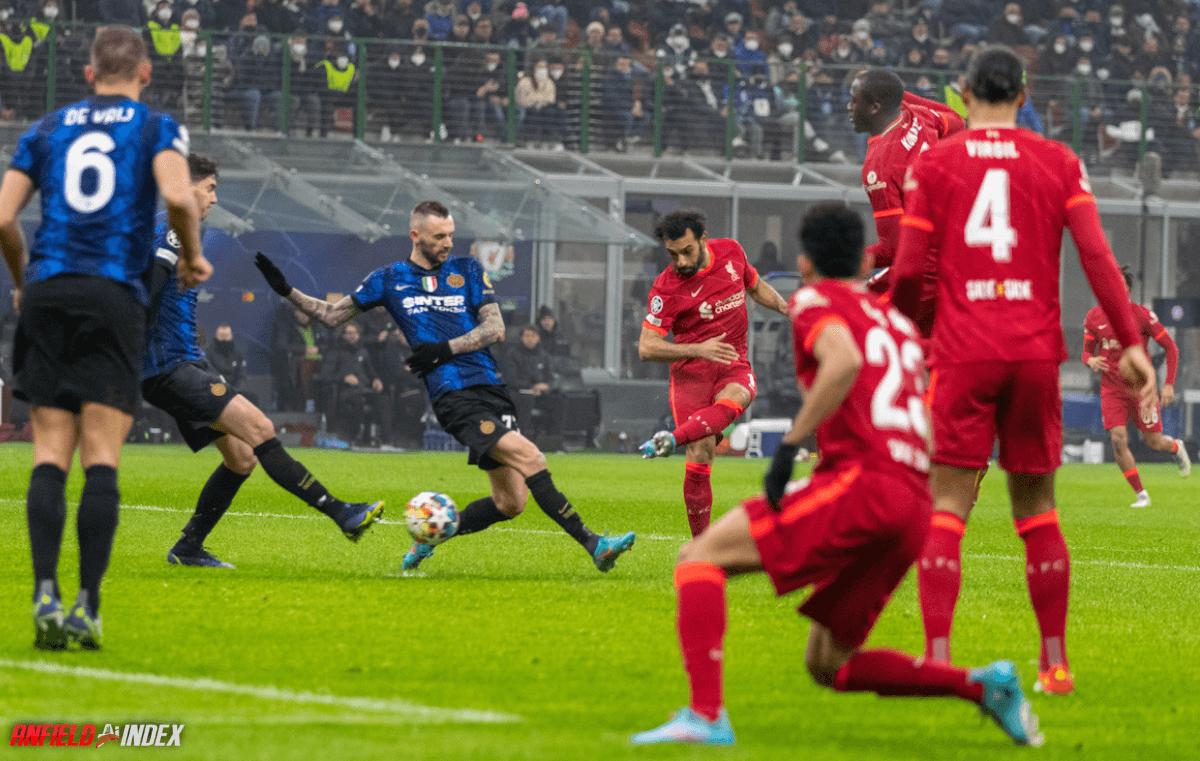 Inter Milan 0 - 2 Liverpool - The Player Ratings
Inter Milan 0 – 2 Liverpool – The Player Ratings
Alisson Becker – 7.5
The worlds finest stopper, but it was the bar that saved him on 17 mins. A busy second half for his defensive line, and command led when needed.

Trent Alexander Arnold – 7.5
The assist machine nearly added to that tally on 14 mins, with a brilliant free kick. A good effort on 28 mins went just wide, as he started to grow into the game. His zone was targeted by the direct play of Perisic, with cross field balls dragging Trent into a series of problem areas in the 2nd half. Some good defending was needed, and showed maturity under pressure.
Andy Robertson – 7.5
Starting once more in behind his long term wing partner, Mane, but struggled to find his usual rhythm in the first half. Some good defending during a long second half period, but 75 minutes was the moment for the Scot, with a great in swinging corner for Bobby for score.
Virgil Van Dijk – 9.0
The defensive leader is now back to his very best. Looked assured, even under a high Inter press. The skipper commanded the line and gave a safety net throughout a tense first half. A brilliant piece of defending to take a great chance away from Džeko, typified his class on 44 mins. Was forced into a number of last ditch clearances early in the second period, as Inter surged forward. Oversaw a great defensive period, and demanded everything from his teammates.
Ibrahima Konate – 7.5
Came in to deal with the physical presence of Edin Džeko. Looked to stay positionally correct next to his experienced partner m, and had a vital interception on 34 mins, with Inter keen to break whenever openings came their way. Stayed strong through a tough second half, and such games will certainly benefit the young defender.
Fabinho – 7.0
Was heralded as the worlds greatest holding midfielder by his captain, prior to kick off. Started a little slowly, but a strong interception and driving run on 20 mins was a delight. Started to win the ball higher up as the tempo from Inter dropped slightly. Tried to impose himself in the second period before being subbed.
Subbed 60 mins
Thiago Alcantara – 7.5
Back in the starting line up, and a raking cross field ball to Mo in the 3rd minute was a delight. Fought a regimented Inter midfield for control of the pitch throughout the first half. The second half was once again a battle for control, and Thiago was not shy in his work. Once the game was one, get him off.
Subbed on 85 mins
Harvey Elliott – 6.0
His age defies his talents, and his inclusion gave a pre-game boost to the support. Looked neat and tidy in the first half, and nearly saw a cute ball over to Mo find its target on 31 mins. The tempo became heated, and he was eventually taken off.
Subbed 60
Mohamed Salah – 7.0
The worlds greatest player returned to Italy with a post AFCON point to prove. Had a couple of chances to break in the opening stages, but was crowded as per usual. The second period was a tough opening 30 mins, before the first goal. Mo was able to jump on a half chance, and pass the ball through a crowd to secure the win on 83 mins.
Diogo Jota – 6.0
Compared to the legendary Ian Rush this week, but it was a great driving run on 12 mins that nearly created an opening. A blocked shot on 36 could have come to more, but for great Italian defending. Struggled with the fierce defensive line, and replaced at halftime.
Subbed 45 mins
Sadio Mane – 6.0
Fought off pressure from Luis Diaz to start this one. Should have hit the target on 14 mins with a great header, and on 22 mins saw a spectacular overhead kick go just wide. Very few second half moments before leaving the field.
Subbed 60 mins
Subs;
Roberto Firmino – 7.0 (on 45)
Good touches to keep possession, before a great header to break the deadlock on 75 mins.
Naby Keita – 6.0 (on 60)
Came on to add control and fresh legs.
Jordan Henderson 6.5 (on 60)
Added some urgency and looked more comfortable in the holding role.
Luis Diaz – 6.5 (on 60)
Looked to attack, and gave a different threat.
James Milner – 5.5 (on 85)
Came on for his 800th game.
The Manager;
Jurgen Klopp – 9.0
The line up immediately boosted every Liverpool fans interest. The opening stages saw Inter press and harass Liverpool high up the pitch, with half chances for both sides through the half. The battle for superiority continued through much of the first period, with Inter willing to match the reds work rate. The Italian side took to the second half with real purpose, and Liverpool had to hold on. The deadlock was broken, and relief turned to control for the reds. The Salah goal seemed to break the Inter hearts, and the managers changes  were proved correct. A great European result, and brilliant to see such a committed defensive performance.
Predicted Player to Watch – Thiago Alcantara
Predicted Result;
Inter Milan 0 – 1 Liverpool
Steven Smith