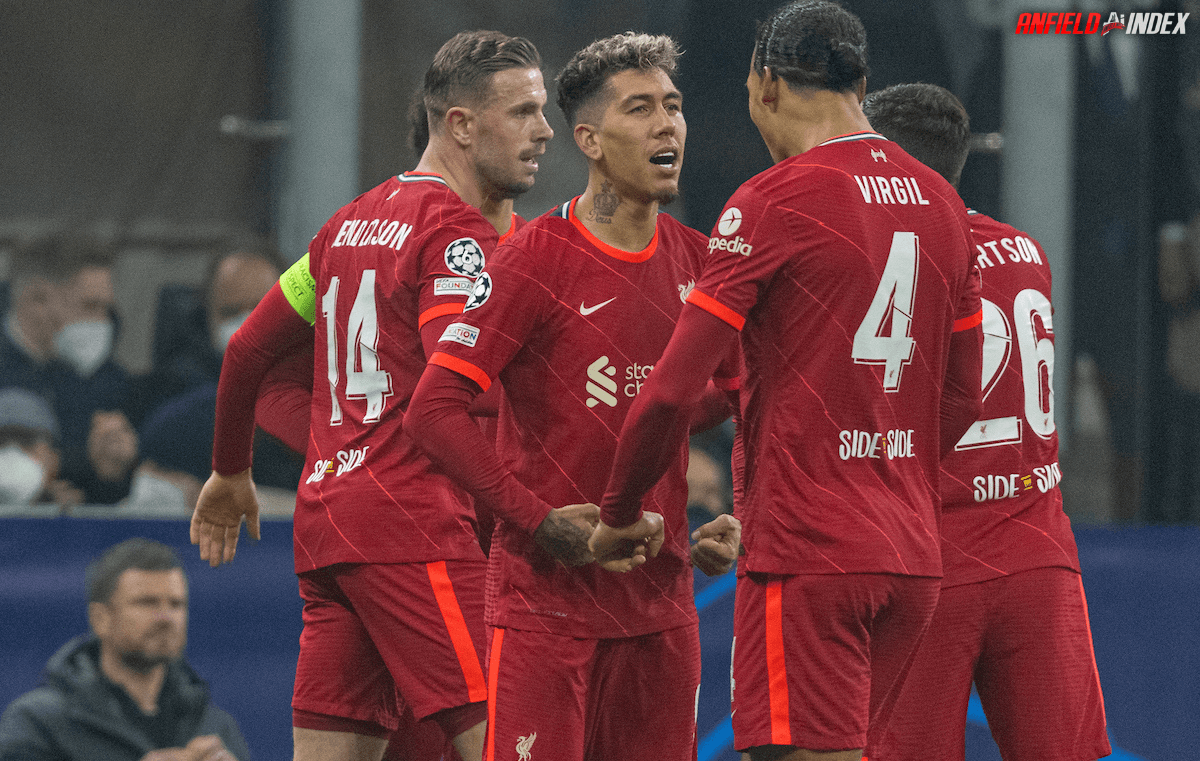 Key Stats as Liverpool's European royals earn an important win at the San Siro
The Reds put in a good performance to take a deserved 2-0 lead into the second leg of their clash with the Italian champions thanks to goals from Roberto Firmino and Mohamed Salah. But what were the Key Stats as they move in pursuit of European glory…
An exciting debut
18 – Aged 18 years and 318 days, Harvey Elliott is the youngest player ever to start a European Cup/Champions League match for Liverpool (excl. qualifiers), overtaking teammate Trent Alexander-Arnold (18y 354d v Spartak Moscow in 2017). Stage. pic.twitter.com/gIXvm6nm89

— OptaJoe (@OptaJoe) February 16, 2022
The most notable part of a strong Liverpool line-up was the Champions League debut of Harvey Elliott. Elliott has been exciting fans with his selections before and after his horrific injury. Jurgen Klopp trusted him to perform on a big stage despite only playing 315 minutes this season, including three starts.
The team also saw the selection of the much-touted midfield partnership of Fabinho and Thiago. This "Fabiago" duo have shockingly only started one previous Champions League game together, the home leg against RB Leipzig in 20/21.
Control and efficiency
Simone Inzaghi's Inter Milan are a different outfit from his predecessor Antonio Conte's. No longer looking to play on the counter attack, the Nerazzurri want to press high and dominate possession as is typical of the European elite. This was a slugfest between two heavyweights who both wanted to control the match. So who did? In the first half, Liverpool had 52% possession, with 240 passes to 219. But possession can be stale if it's in the wrong areas. So it's good that Liverpool had 90 passes in the opposition half to Inter's 36, a 71% share. The Reds were moving the ball in more threatening areas than their opponents. This translated well into shots, with 9 for Liverpool to 3 for Inter, a 75% to 25% difference. The quality matched up well too, with Liverpool having 0.81xg to 0.19 in the first half.
In the second half, Inter came flying out of the blocks, looking to wrestle control of the tie into their grasp. But despite an intense 15 minutes, they were ultimately thwarted as the Reds weathered the storm and took control once again. The second half shares came to:
Possession: Inter Milan 45% (235) to 55% (293) Liverpool
Opp Half: Inter Milan 29% (52) to 71% (126) Liverpool
Shots: Inter Milan 60% (6) to 40% (4) Liverpool
xG: Inter Milan 37% (0.27) to 63% (0.47). Liverpool
This ultimately led to a performance which was, if not dominant, then at least superior by the 6 time European champions. The full match stats came to:
Possession: Inter Milan 46% (454) to 54% (533) Liverpool
Opp Half: Inter Milan 29% (88) to 71% (216) Liverpool
Shots: Inter Milan 41% (9) to 59% (13) Liverpool
xG: Inter Milan 26% (0.46) to 74% (1.28) Liverpool
Impact subs
The timing of the Reds regaining control was significant. Klopp made a bold triple substitution at the hour mark, bringing on Luis Diaz, Naby Keita and Jordon Henderson. This proved inspired, as all 3 impressed, particularly Diaz, who ripped a tired defence to shreds. In his 30 minutes, Diaz made 0.35 xG from 2 shots, the second highest behind Mane's 0.50. Henderson recovered from his poor game against Burnley, making 40 passes in his half hour at 91% accuracy. Keita was typically assured with 26 passes at 93% accuracy. The substitutions provided both penetration and control.
If Liverpool can match this level in the return leg at Anfield, Klopp will feel confident that his team have a great chance of progressing to the next round.