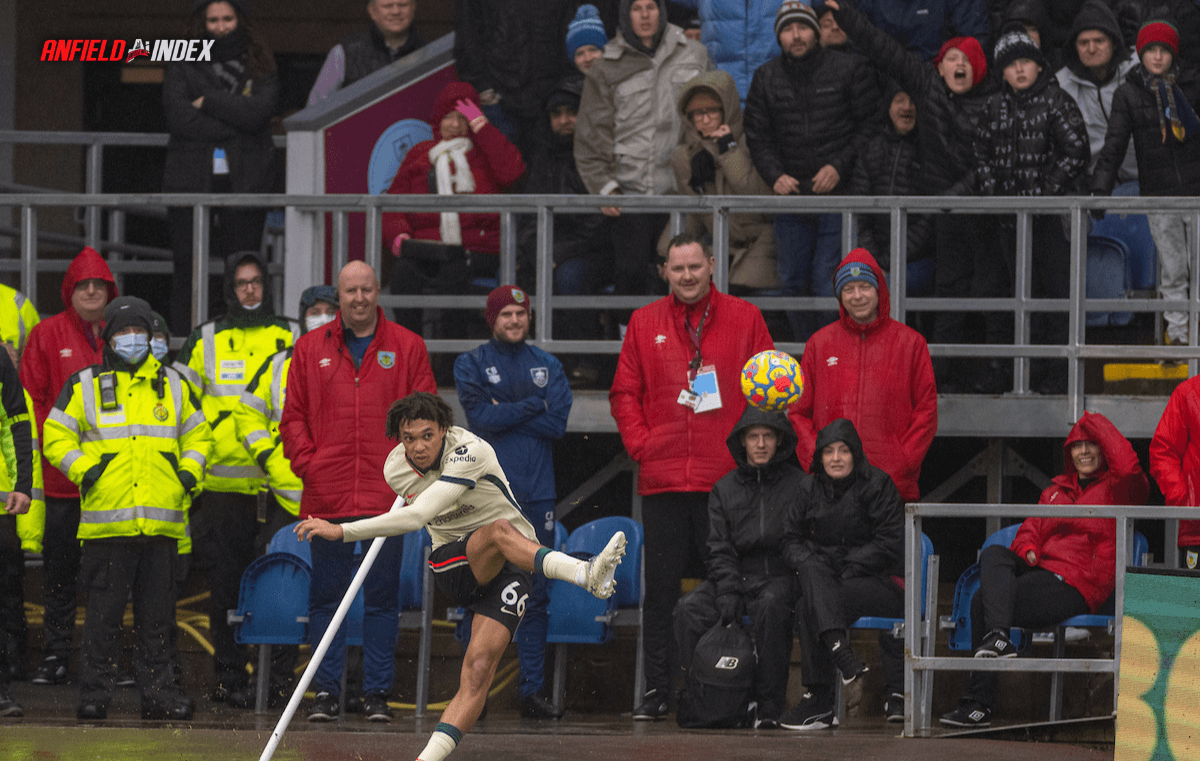 Molby on the Spot: Optimistic Future, Gale Force Winds & Henderson's Worrying Form
Jan Molby was back with a podcast – hosted by Trev Downey – that included two matches, two wins and plenty to talk about. Topics included the mystifying nature of Diogo Jota, and how to label him as a player; the difficulty of playing conditions versus Burnley; Henderson's worrying drop in form; and the likelihood of settling the Champions League tie with Inter Milan in the first leg.
After praise for Jota, and the victories performance over Leicester City at Anfield in a hugely impressive display that is covered in more detail here – especially the combination of Fabinho and Thiago – Jan reflected on his experiences with extreme weather conditions while playing. Because of the gale force winds in the Burnley match, he provided some crucial insight on which conditions are the most challenging to play football: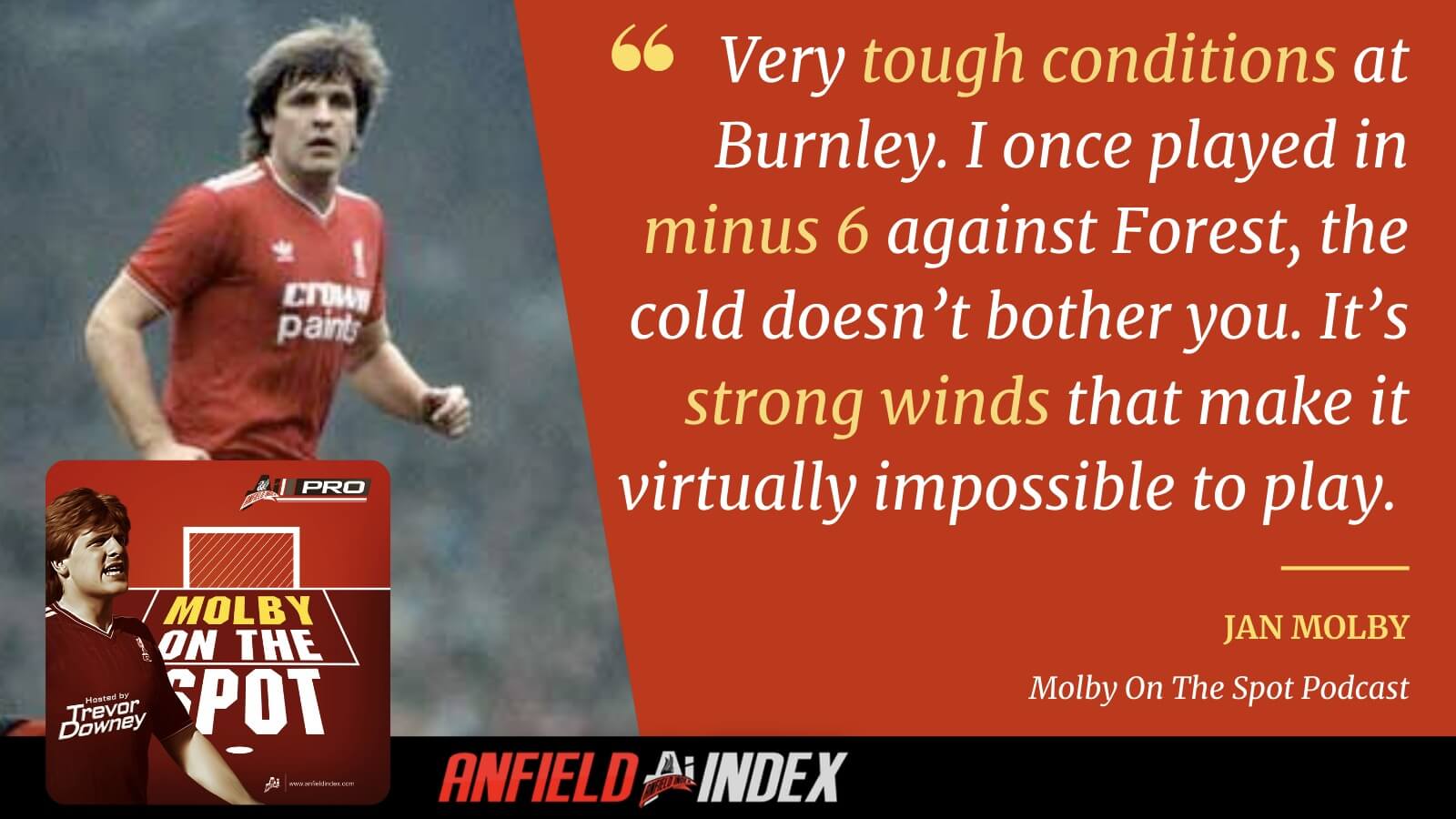 Next up was a topic that causes spilts in the fanbase all the time, but more importantly not in the Molby on the Spot as both Jan and Trevor have defender our captain Jordan Henderson on plenty of occasions in the past; however, there is definitely a huge concern about his current form, and whether – with the lack of a new deal for Mo Salah hanging over us – it was prudent to renew his deal in the summer.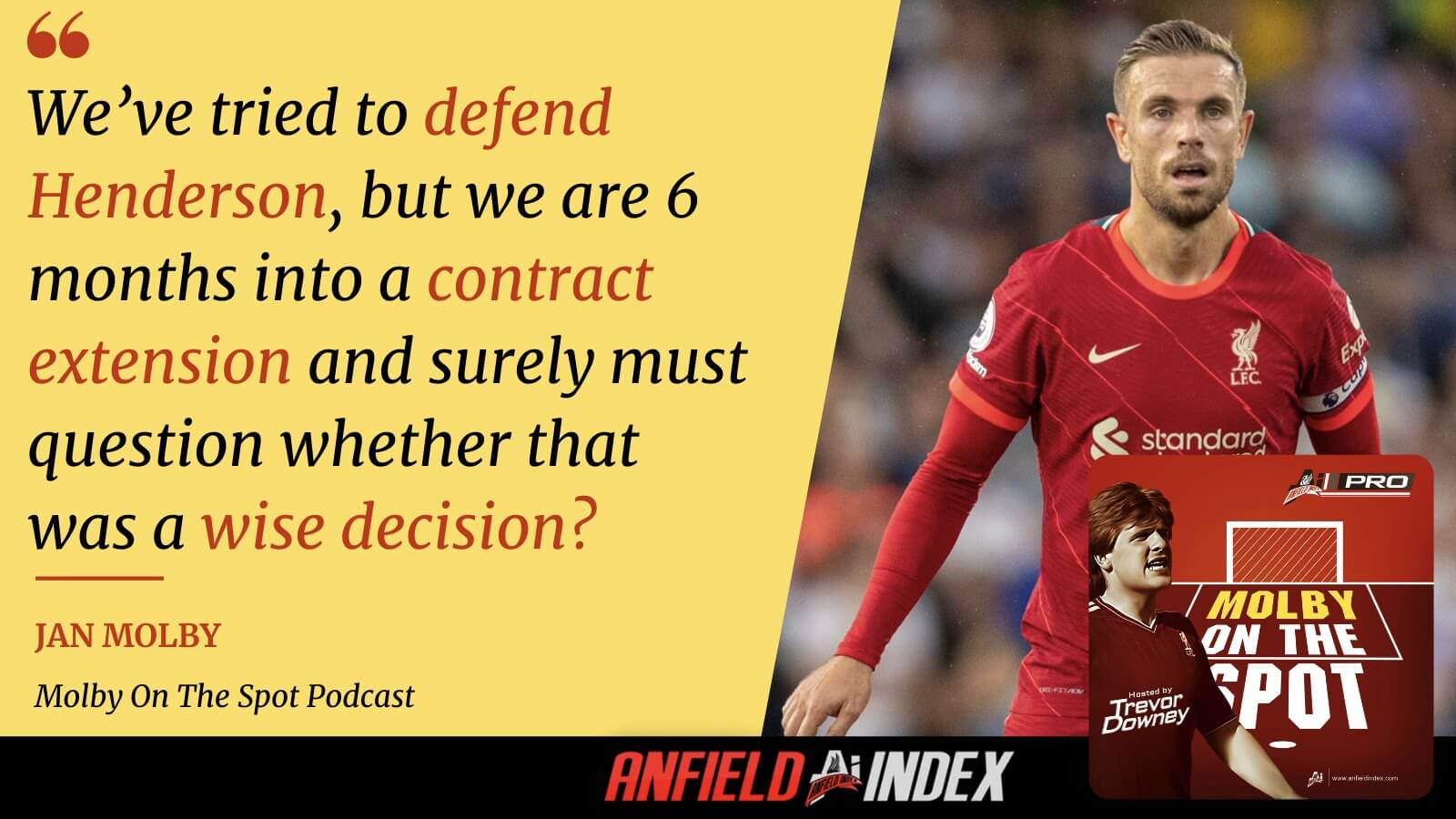 Finally, they both looked ahead to the upcoming games – and the Reds' current form. Considering we managed to secure another very rare victory over Inter Milan (who have only lost twice to English opposition at the San Siro) last night, it looks like Jan got this prediction spot on in the podcast.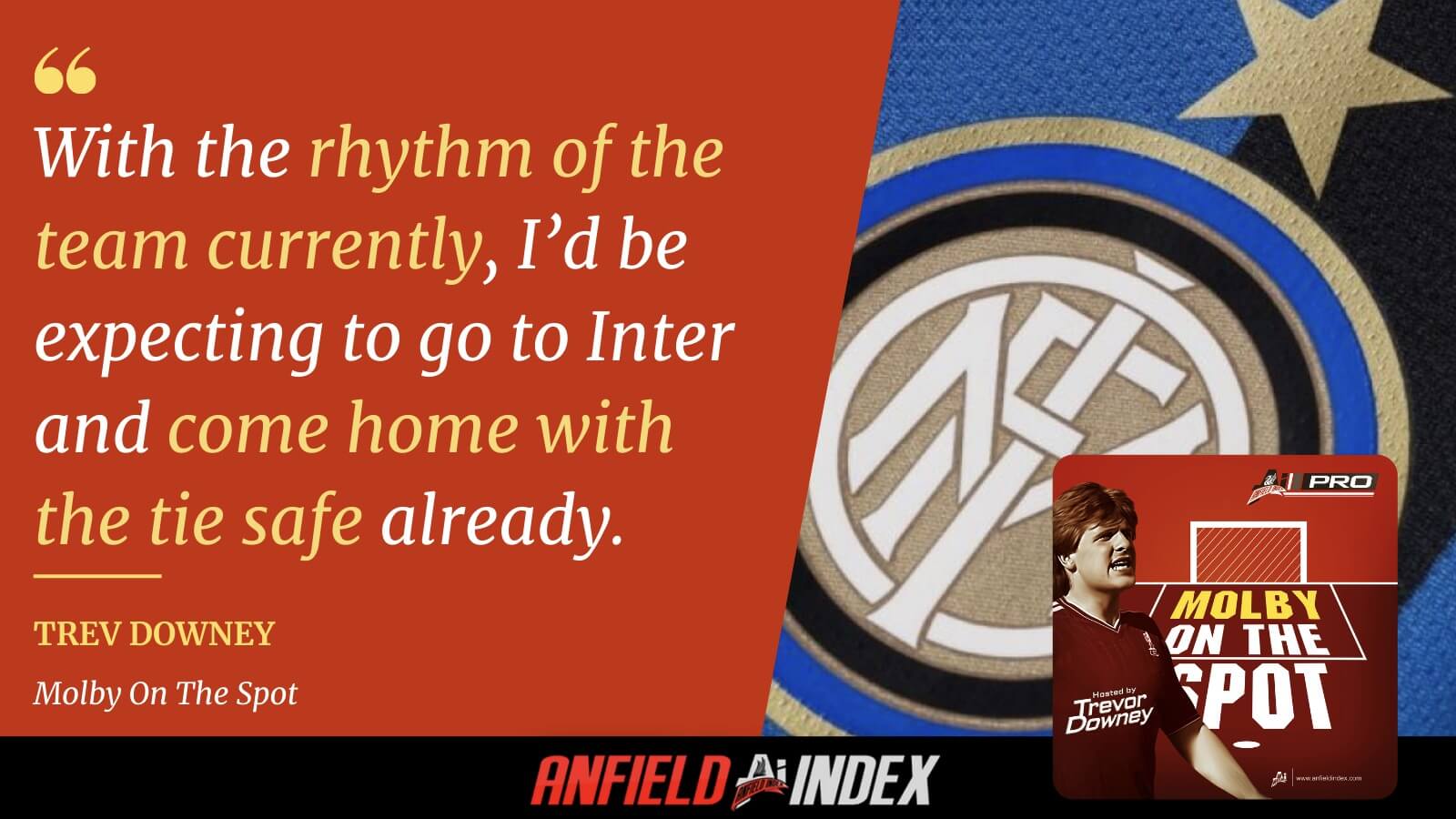 If you want to listen to the Molby on the Spot podcast without any adverts, you can by subscribing to AI PRO here and also joining the Discord channel where all the best shows are recorded. You can also listen below on the embedded player.