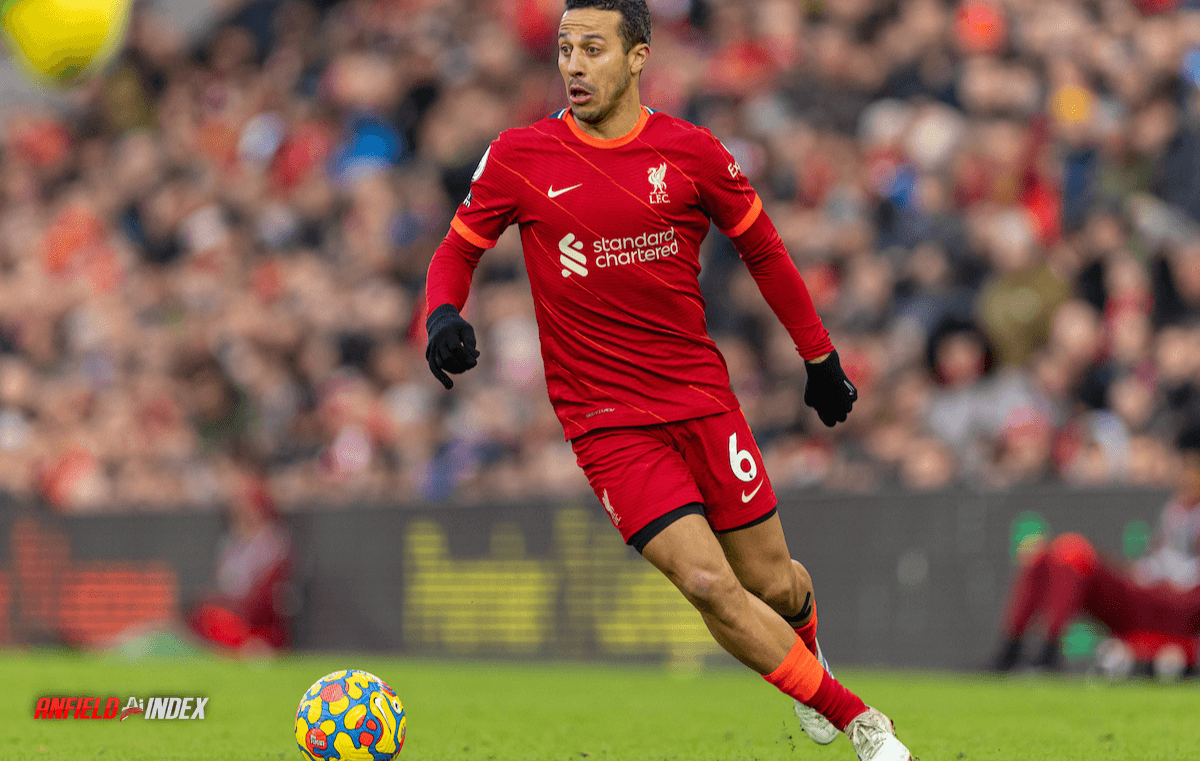 Post-Match RAW: Thiago Turns It On
After a goalless first half, and then Norwich's deflected goal to put them one-nil up it looked like any slim hope of a close title run-in with Manchester City were all but doomed. Especially with the Citizens expected to beat an out-of-form Spurs side later that evening.
Step into the breach Thiago Alcantara…
The Spaniard arrived on the scene, coming on for Alex Oxlade-Chamberlain on the the hour mark and changed the game. On Post-Match RAW they discuss this, and many other topics relating to the match, and the Reds' renewed title hopes.

Dave summed up the influence of Thiago, not only on the match but the whole squad, as all he knows as a footballer is winning major trophies throughout his career.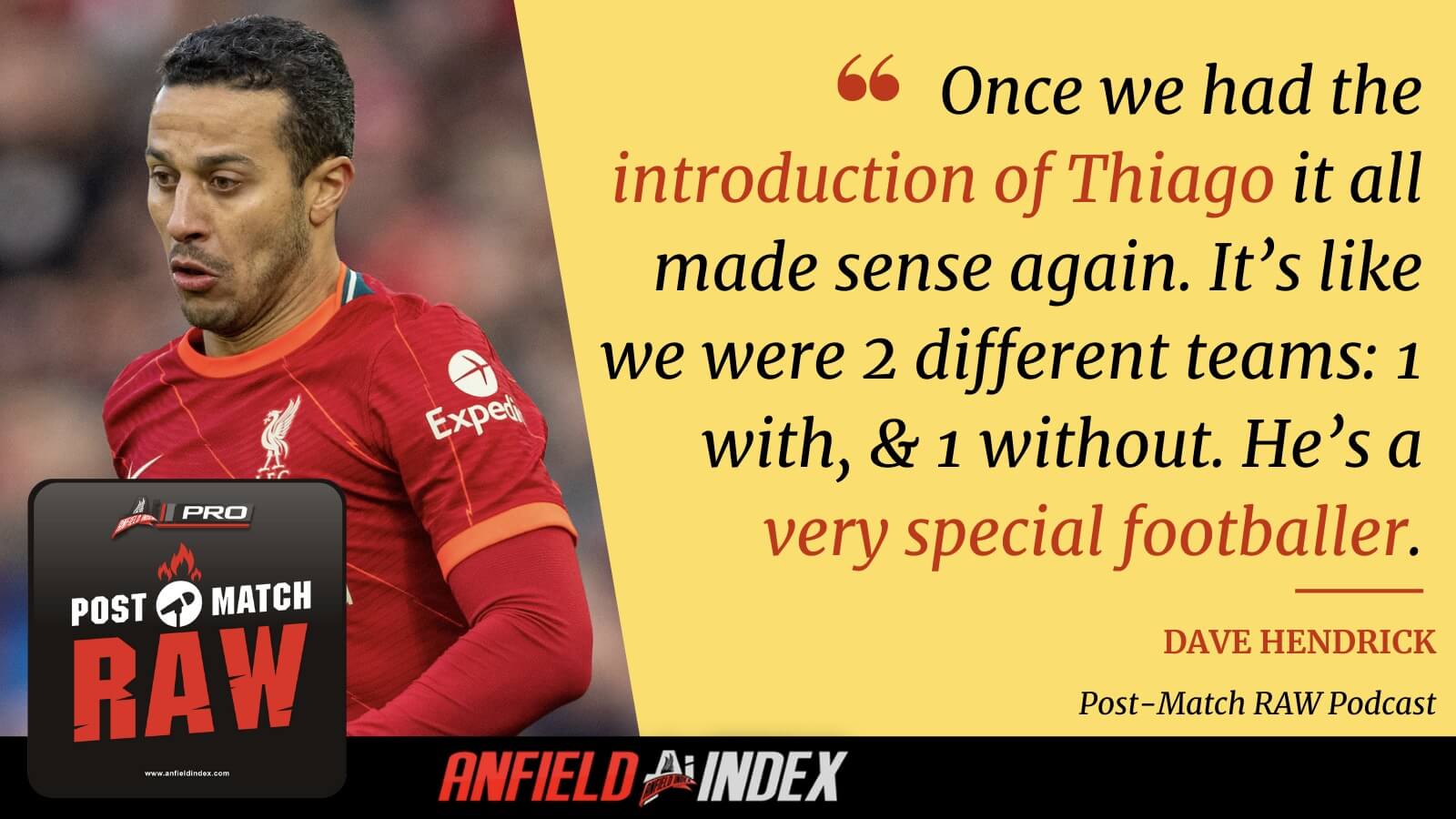 During the recording news came through that Klopp mentioned in his press conference that Firmino was likely to be out for a while. The boys then discussed the possible options to replace him.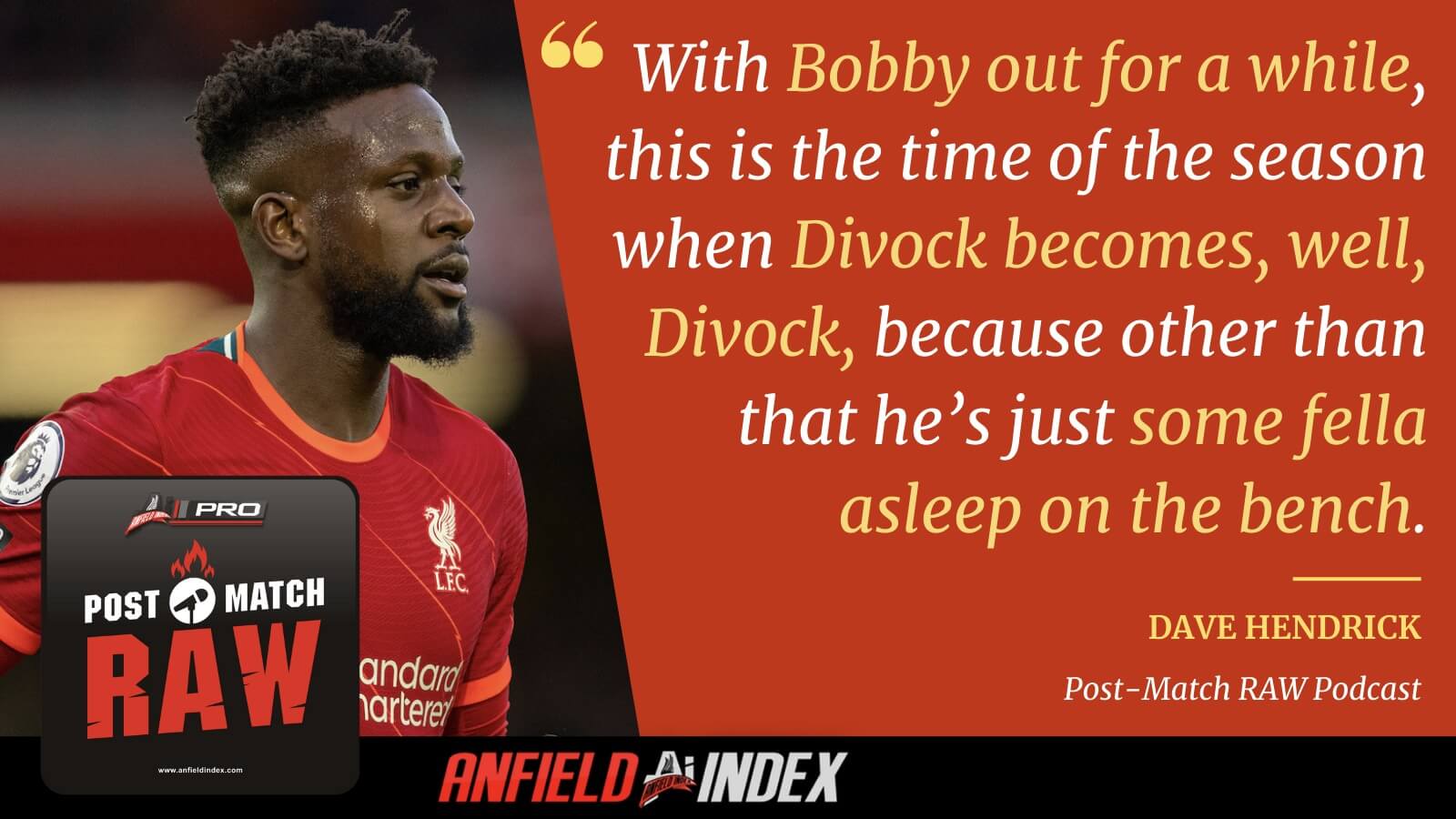 Trevor then mentioned Diaz and how in the first sixty minutes he was struggling a little bit to get past Norwich's right-back Max Aarons. Karl added that on occasion that might happen, but maybe we expect too much too early because of the standards set by Mo Salah on the other flank.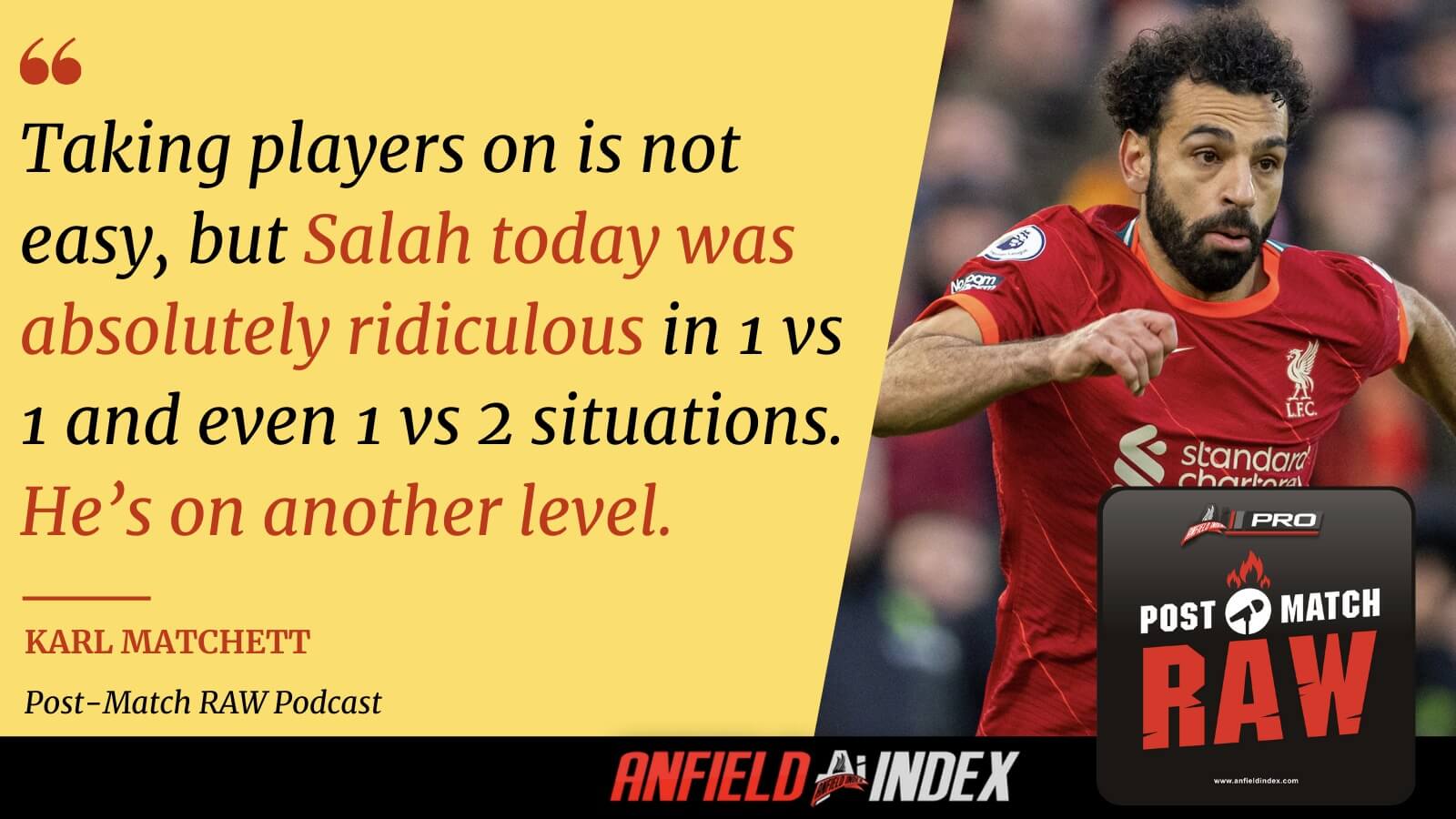 Finally it was down to Trev to describe the goals, and in particular the third one by new signing Luis Diaz who got on the end of a pass from the captain. It also followed a move containing more passes preceding a goal that has ever been seen before.
34 – Luis Díaz's goal for Liverpool today was scored following a sequence of 34 uninterrupted passes, the most for any Premier League goal this season and the most by any Liverpool goal since Opta have this data available in the competition (from 2006-07). Crafted.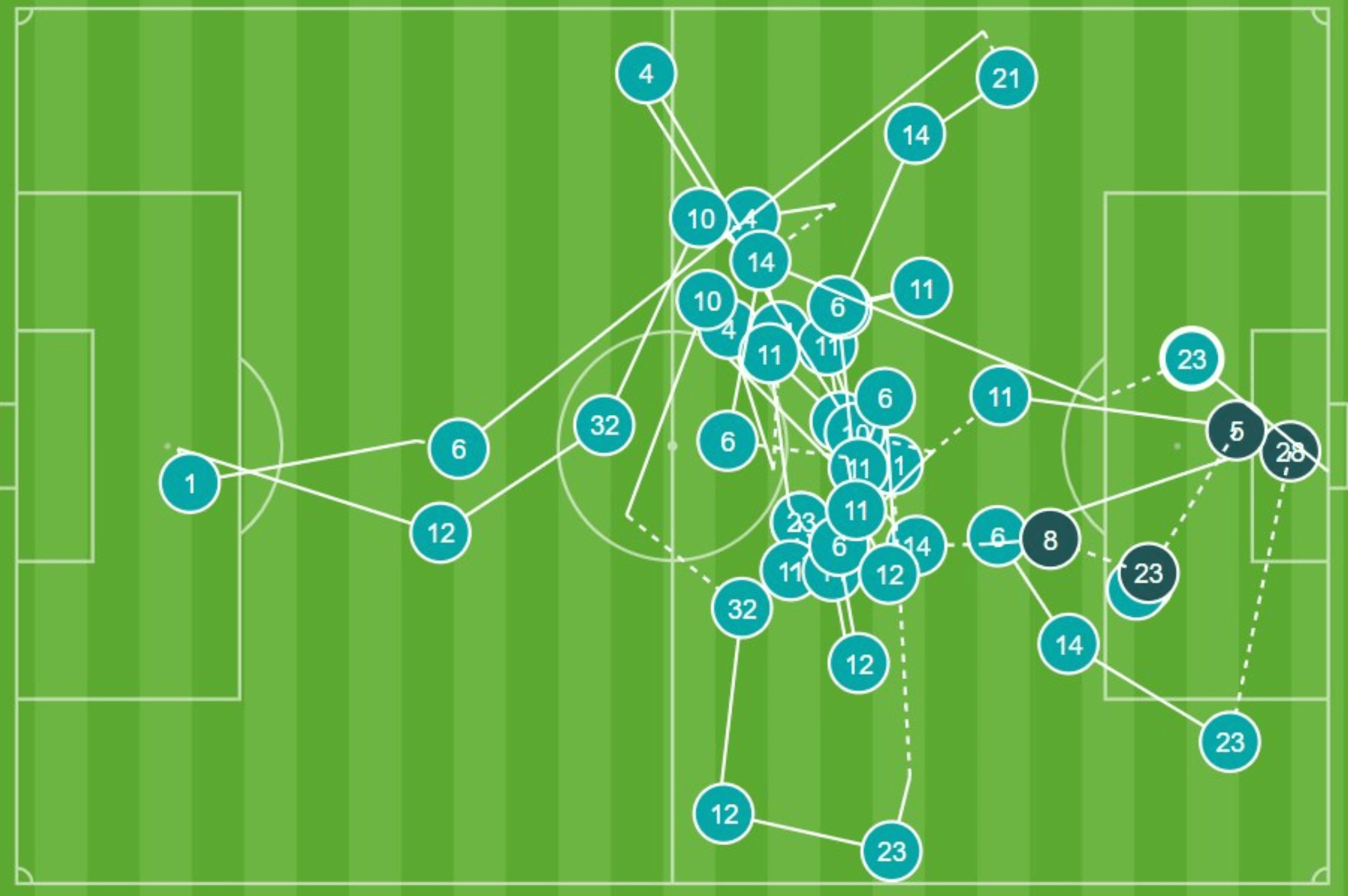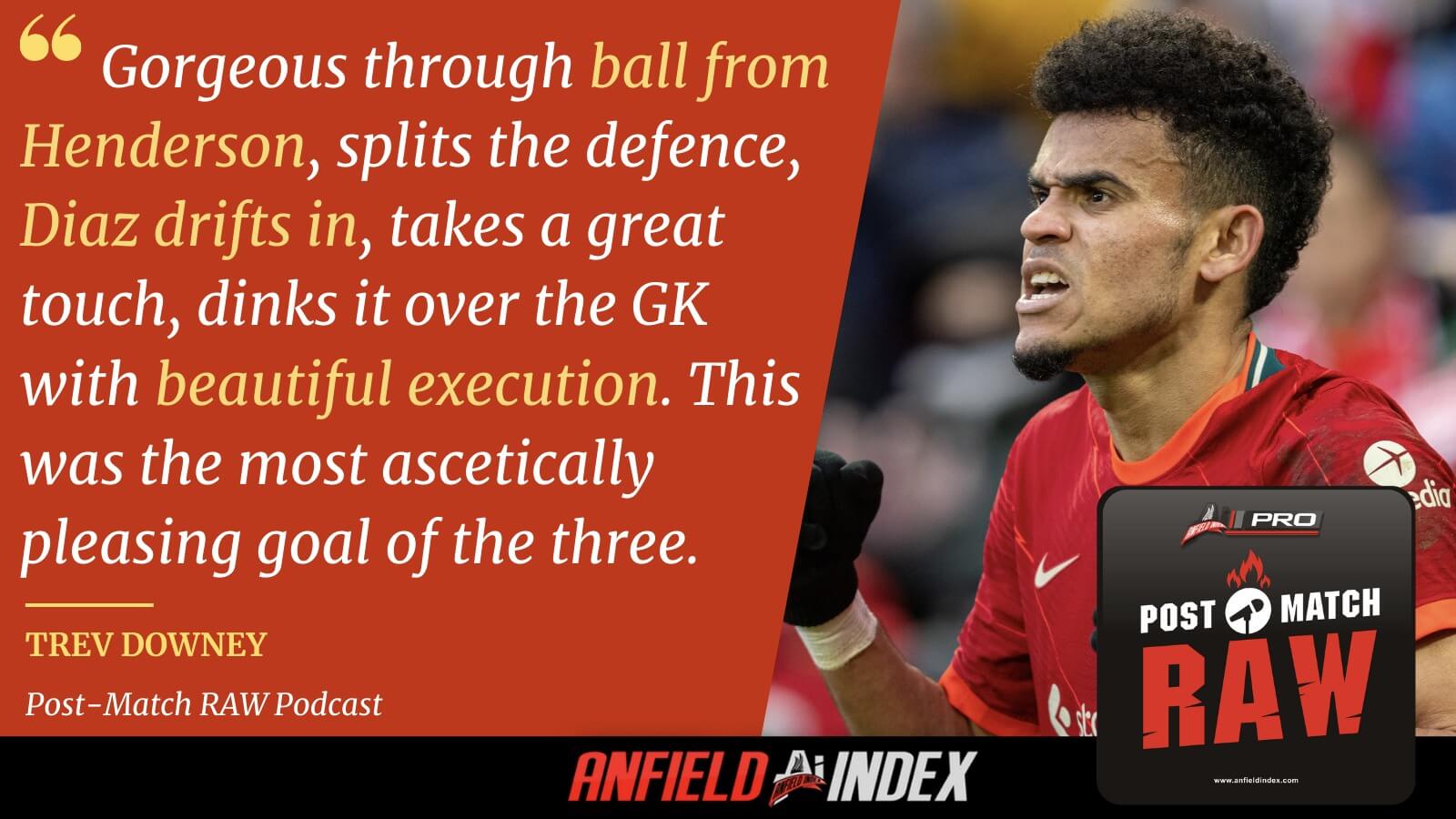 If you want to listen LIVE to any Post-Match RAW, you can by clicking on the embedded player below, or by subscribing to AI PRO here and also joining the Discord channel where all the best shows are recorded, and often includes lots of interaction with subscribers.