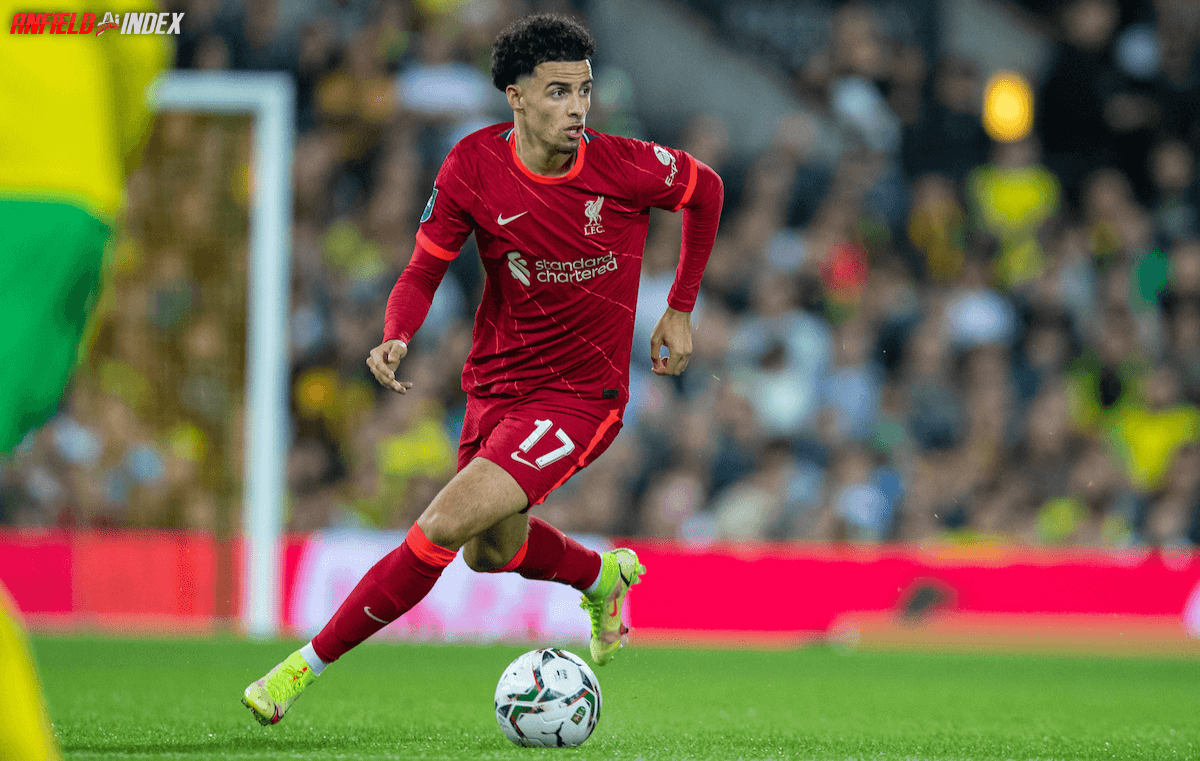 Should Liverpool loan out Curtis Jones next season?

Curtis Jones was named in the starting XI for Liverpool's match against Leicester City. He then didn't make the cut for the squad in the following three games. It may seem ruthless and a little harsh from Jurgen Klopp, but when everyone is fit, the competition for a place in the matchday squad is like never before. 
Someone has to miss out. 
Jones is versatile but he isn't as versatile as James Milner or Alex Oxlade-Chamberlain, for example. Because of that, he is behind them in the pecking order. 
It is not an ideal situation for the 21-year-old but it is one that he is going to have to use as an experience, maybe even one he can learn from. Last season, as a result of the many, many injuries picked up by Liverpool, the young midfielder was thrust into a starting role. He was named in Klopp's starting XI on 13 occasions in the Premier League and five times in the Champions League on his way to 1,500 minutes across both competitions. 
With March almost upon us, Jones has made seven starts across both competitions and racked up just 660 minutes in both matches. 
His career has not stalled. Jones is still turning out for one of the best teams in the world despite only just turning 21. He just has not been able to build on the platform he was unexpectedly given last season. 
In truth, it is not necessarily his fault. 
Klopp wanted to bed Harvey Elliott into the team early on and fielding him and Jones in the same midfield is perhaps a little risky at the minute. You then have to consider that despite injuries to players, Liverpool have had options in midfield. For example, if Naby Keita and Thiago are fit, it would take a special situation for Jones to start ahead of both. 
Now, there could be a lot of upheaval in the Liverpool midfield this summer. Jones could climb up the pecking order and into the first-team picture. However, if that doesn't happen and he heads into the 2022/23 season behind all other senior midfielders, should he be loaned out in order to get minutes under his belt? 
That seems to be the popular opinion. 
Find a Premier League club who will make him a part of their starting midfield and see how he gets on. But doing that isn't as easy as it sounds. Ideally, they would have to dominate the ball so he's able to develop in a system similar to Liverpool's. 
There is also a risk that they learn habits while on loan that clash with what the Reds are after. 
The counter-argument to a loan is that he would learn more in training than he would elsewhere. Look at how Manchester City managed Phil Foden. You also ensure that you don't leave yourselves short on the off-chance of an injury crisis. 
It is premature to write off Jones based on this season alone when there is a lot of context to consider and factor in when analysing his performances and involvement.