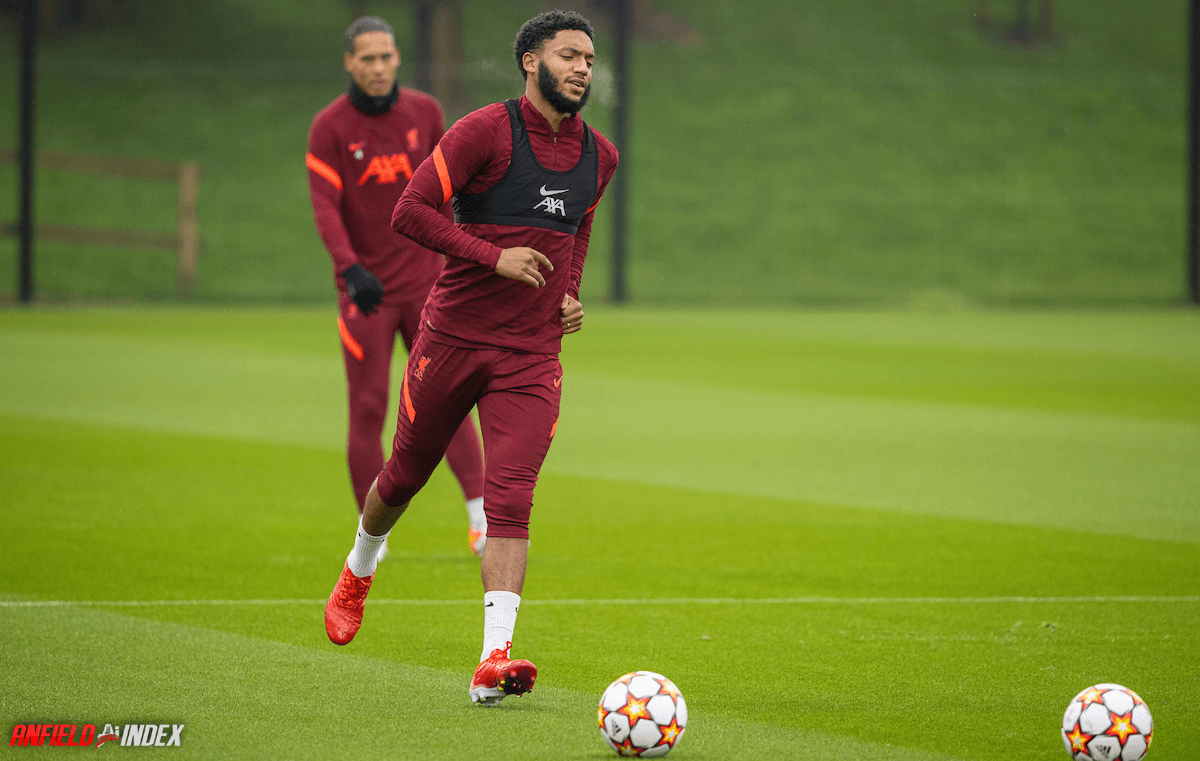 What should Liverpool do with Joe Gomez?
Joe Gomez made his first start in the Premier League for 468 days in Liverpool's 3-1 win over Norwich City. He was used as a right-back with Trent Alexander-Arnold being given a rare day off. 
Some thought he did well, others really did not like him in the full-back role. I think how you viewed this outing was tied to the expectations you had heading into the match.
He was not ever going to replicate what Alexander-Arnold does for the team, so if you expected him to be a playmaker, you were destined for disappointment. If you thought he would simply do a job at right-back in a game Liverpool were expected to dominate the ball and the space, he didn't put a foot wrong and you were probably happy with his 90-minute showing. 
Afterwards, Gomez spoke with the official site. 
The 24-year-old said: "Obviously it's been a moment I've thought about for a long time.
"I've had to wait longer than I would have hoped, but at the end of the day, I've had to keep working and be the best member of the squad I can be, pushing the lads and doing my bit as well away from the pitch to try and be ready physically and mentally. So yeah, it does mean a lot."
Now, it may be nothing more than a throwaway line but him the longer than I hoped comment could be a sign of frustration. He did start against Milan in September but since then he's been in Jurgen Klopp's starting XI on just four occasions. Prior to Saturday, his last start was in the middle of December. 
Granted, the German tactician is looking to manage Gomez's minutes following the season ending injury he sustained in November 2020. He is in a luxurious position of having Joel Matip and Ibrahima Konate at his disposal, too, so there has been no need to rush the former Charlton man back into the first-team picture. 
However, this is a positive and a negative. 
Yes, Liverpool have insane depth at centre-back like never before. But you can't really rotate centre-backs with great regularity and this makes it difficult to pick up minutes. Gomez is 24 and he has missed large periods of his career as a result of injury. If he is fit, he is going to want to play. Reports emerged towards the end of last year claiming he wanted first-team football and would seek a move to ensure it in a bid to get into the England squad for the World Cup. 
He has since been linked with Aston Villa and Newcastle United. James Pearce recently said that the club aren't looking to sell Gomez and that he is not looking to leave. He claimed Klopp rates Gomez highly and the player is happy at Anfield. At some point, though, a decision is going to have to be made. 
The bottom line is Gomez will want to play football and Liverpool can't currently guarantee that. So what do you actually do with him? 
Do you pick him over Matip? The former Schalke man is 31 this year and has injury problems. Do Liverpool cash in on him or, alternatively, make him the fourth-choice option next season and promote Gomez? Do they sell Gomez for big money and bring in another project player, similar to Konate? They could even sell their No12 and use the funds elsewhere while getting Sepp Van Den Berg involved with the first-team. 
It is an odd situation, all things considered. There is no easy answer, either.