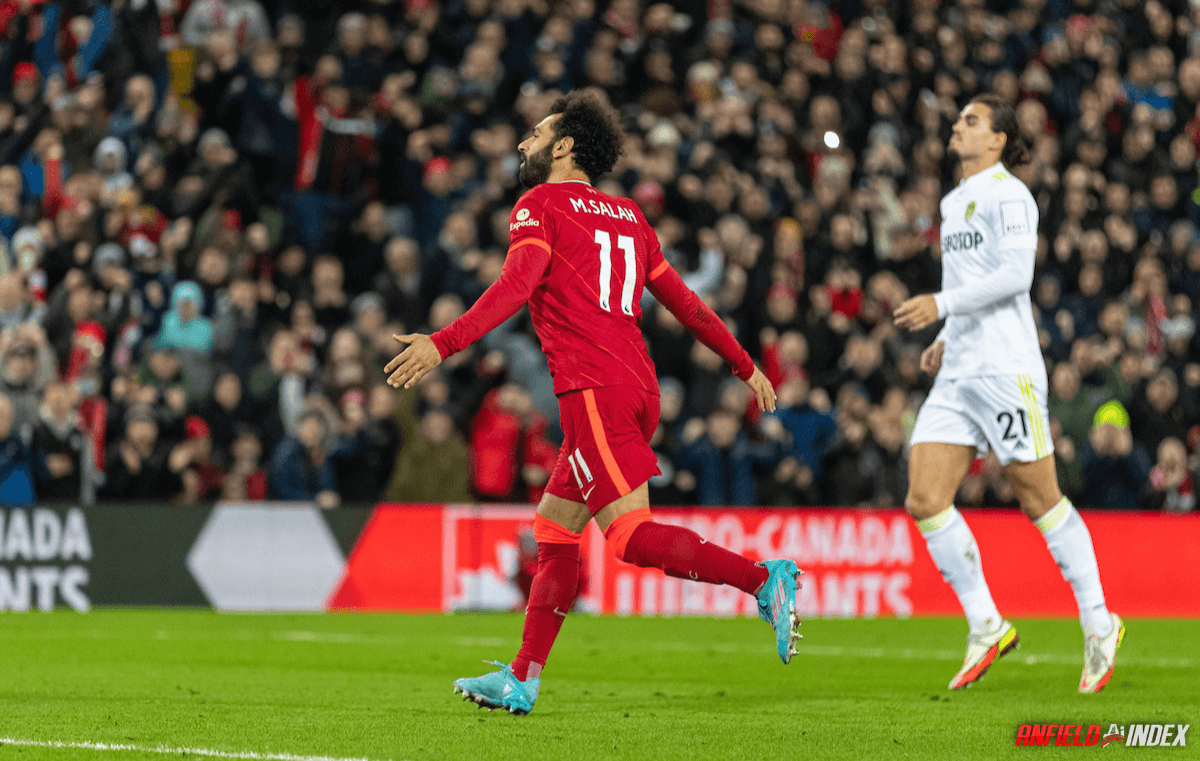 Key Stats as majestic Liverpool cruise past Leeds United
Liverpool were in imperious form as they crushed Leeds United under their collective boot, recording their biggest win of the season courtesy of goals from Salah (2), Matip, Mane (2) and Van Dijk. But what were the Key Stats as the Reds got to within touching distance of Manchester City?
First Half Shutout
Whilst the headlines might go to the three goals Liverpool scored in the first half, perhaps the bigger sign of their dominance was that they didn't concede even a single shot during the 45 minutes. This is the first time this season where Liverpool have managed to achieve this. This defensive masterclass continued into the second half, as though the Reds did concede 3 long range shots, this only came to 0.15 xG (data from Understat), the second lowest all season in the Premier League (the best was against Wolves, just 0.10xG).
Ruthless Attack.
Equally impressive was the attacking production of Klopp's men. They created 5.33 xG against the Yorkshire side, the highest so far this season, beating out the previous record of 4.40 against, er, Leeds United…

Mohamed Salah gained 2.06 of this with his two penalties, taking his total Premier League goals for the season to 19. He also joined Trent Alexander-Arnold in double figures for assists in the league with 10, already the joint highest he has achieved for Liverpool in a league season, putting him on a staggering 29 league goal contributions for the season so far. His previous seasons with the Reds have come to 42, 30, 29 and 27 G+A respectively, so the Egyptian King will almost certainly be racing past his previous three seasons, and may even beat his own previous record from his scintillating debut season.
Mohamed Salah has broken Didier Drogba's Premier League record for the most goal contributions by an African player.

◉ Salah – 160 (116 G / 44 A)
◎ Drogba – 159 (104 G / 55 A)

He's smashed the record in 72 fewer appearances in the competition. #LFC pic.twitter.com/ienAZqRD1A

— Liam Bekker (@LiamBekker) February 23, 2022
Full Context Joel Matip
This match also saw fan favourite Joel Matip get his first goal of the season. Anfield has been waiting for one of Matip's trademark runs upfield to result in a goal and were finally rewarded with one here. Of all players in the Premier League to attempt at least 10 dribbles in the Premier league this season, Matip has the highest completion percentage, with 91.7%. Additionally, of all players to have played at least 2 90s this season, Matip has the 2nd highest Progressive Distance carried per 90, behind Manchester City's Aymeric Laporte. It has been a potent weapon for the Reds all season, and the Liverpool centre-back fully earned his reward today.
Next, the mighty Reds turn their attention to the first trophy opportunity of the season in the Carabao Cup final against Chelsea. They will be hoping to carry this momentum with them.