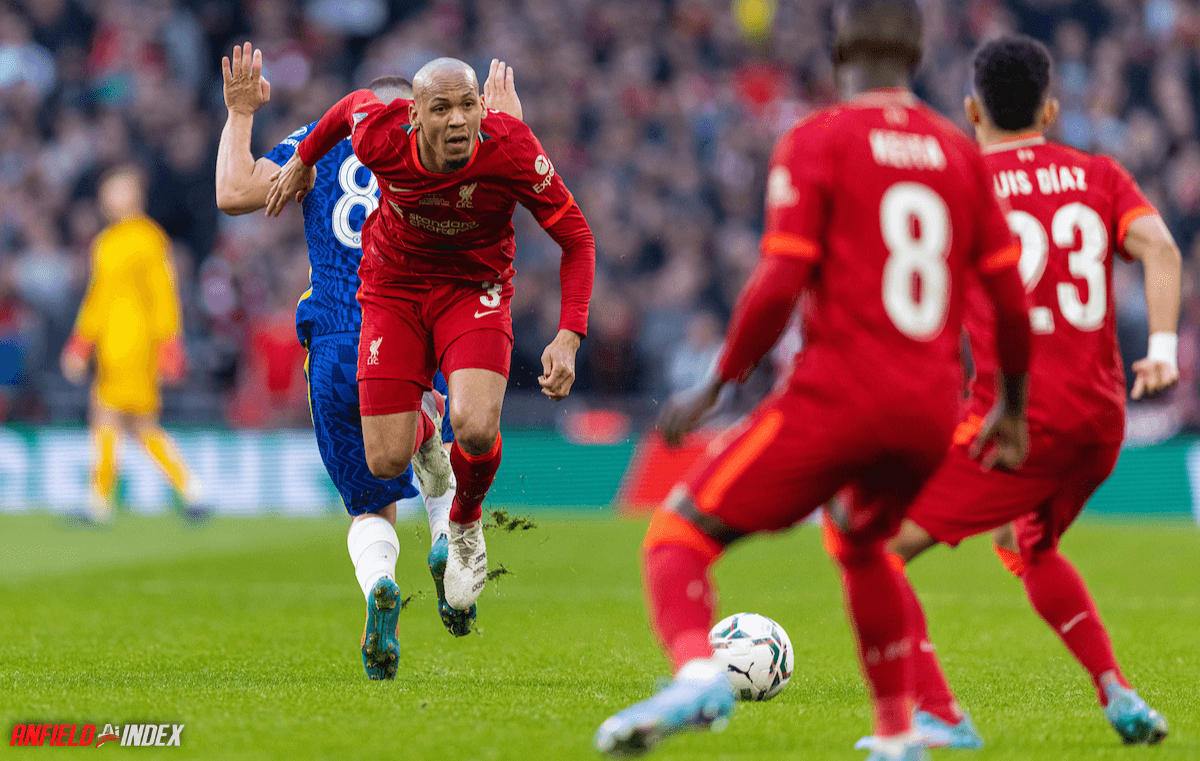 Key Stats as Triumphant Liverpool win the Carabao Cup Final
Liverpool took home their first League Cup in a decade, kicking off what they hope will be a season of multiple trophies, as the most exciting 0-0 you'll ever see went to penalties. Every Liverpool player scored in the shootout, including Caoimhin Kelleher. But what were the key stats as the mighty Reds laid claim to Anfield South once more.
No goalkeeper in Liverpool's history has won more penalty shootouts than Caoimhín Kelleher (3).

Hero! #LFC #CarabaoCupFinal

— Michael Reid (@michael_reid11) February 27, 2022

A Close Final
This was a spectacular game, with great play on both sides. And yet, despite a number of great chances, neither side managed to score in normal time. Liverpool took 20 shots to Chelsea's 11, with 4 big chances to Chelsea's 3. These figures don't include Liverpool getting a goal ruled out for offside, and Chelsea having 3!
xG map for the Carabao Cup Final

a fantastic 0-0 pic.twitter.com/53qN0CBgq7

— Caley Graphics (@Caley_graphics) February 27, 2022
Perfection from Luchito
Luis Diaz had one of the great League Cup final performances. The Colombian was spectacular, with his 83% pass accuracy only bettered by deeper players Virgil Van Dijk and Fabinho. He also had 4 shots, and was heavily involved in the teams play, with 71 touches, this time only bettered by the same duo as before as well as the fullbacks Andy Robertson and Trent Alexander-Arnold. In a game where high quality opposition did their best to impose themselves and prevent the Reds getting a foothold in the game, Diaz's ability to combine penetration with security proved invaluable.
Defensive Duties
Another player who had a deceptively good game was Trent Alexander-Arnold. the young scouser wasn't always as precise as he can be going forward, but his risk taking playing style can cause that sometimes, and he still had the highest number of key passes in the game with 6. More notable, however, was his defensive actions, registering 2 tackles, 3 interceptions, and 4 clearances. There has been unwarranted criticism of Trent's defending at times from parts of the media, but here he was crucial in keeping Chelsea's impressive attack away from the penalty area.
One trophy down, three more to go. Watch out, Europe's footballing elite: Jurgen Klopp's men are on the hunt.