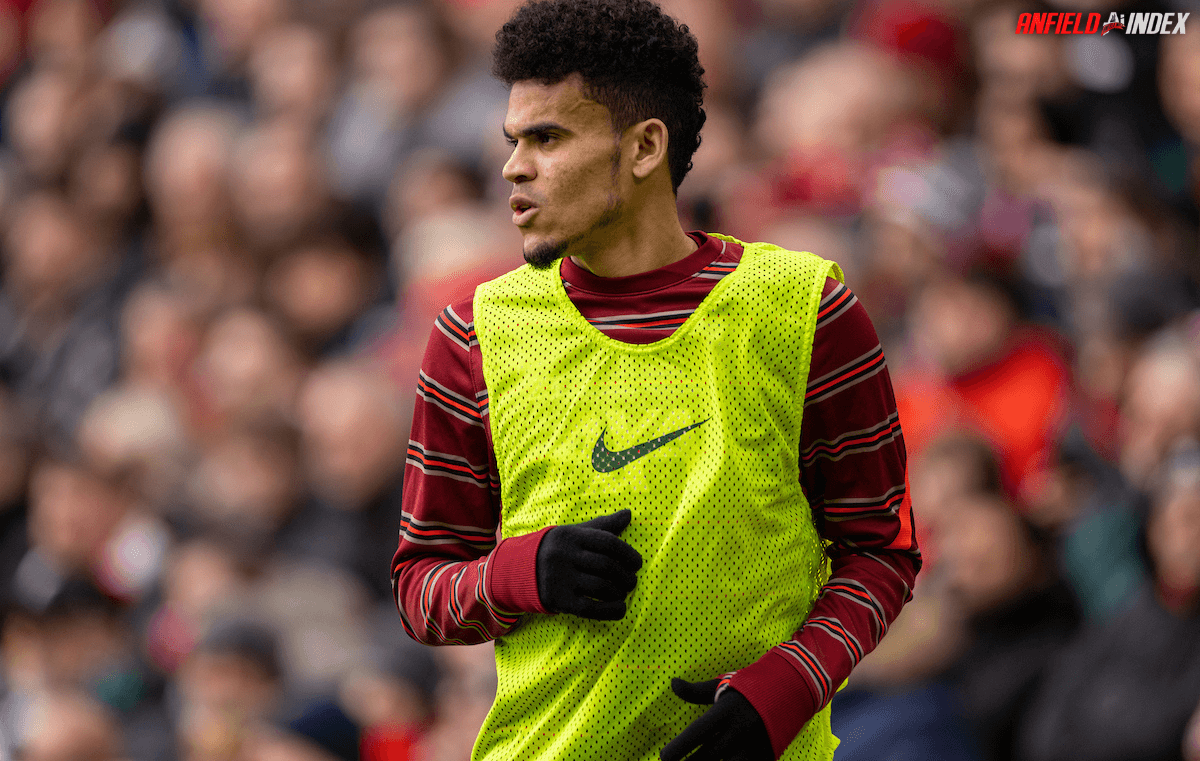 Luis Diaz - A South American Dream

The transfer of one Luis Diaz to Liverpool, happened almost as quickly as Kaiser Soze disappeared. Tottenham were in talks, apparently West Ham had interest, and even Manchester United were keeping tabs, and just like that, he was here.
With only a month gone since the window closed, it's a magnificent first chapter in the Columbian's early Liverpool career. With a string of brilliant moments and performances, it very much looks like the Michael Edwards transfer team has struck gold once again. With Julian Ward quite rightly taking most the plaudits (as the next Sporting Director), it is now an absurd success rate when Liverpool look to sign forwards to grace the first team.
There has often been periods of time spent moulding players, but much like Mo, Sadio and Diogo before him, Luis was not held back before unleashed into this phenomenal first team. To name him as a nailed on first team starter would be too soon, especially given the injuries to Jota and Bobby lately. But after the League Cup final, it is perhaps impossible not to imagine Diaz gracing the starting line up in any key games.
The fact that Sadio Mane left the field before Diaz, points to the impact that has already been established. Jurgen Klopp is nothing if not loyal to many of his senior players, but it seems that Diaz is too valuable an attacker not to have on the pitch at vital moments. With a raft of goals for his former employees, FC Porto, he hasn't wasted time in becoming a frightening attacking threat in the reds front line. As the next few windows promise further evolution of this side, Diaz is looking like a player that could emulate Diogo Jota in dislodging one of the famed front three.
The FA Cup is upon us this midweek, and a whole lot of rotating is almost certainly on the cards. With Divock, Taki and Jota the likely starters, this could be a notable moment for Diaz, with the Premier League games deemed more important match ups. As Sadio continues to adapt to a central role, it clearly shows that Diaz is rapidly becoming the preferred left forward for Klopp. Tinkering and rotation aside, Diaz can start to take the pressure off Salah, with a true sense of many goal involvements now looming.
Being able to a break teams will, and has always been a key facet within the rock and roll football that Klopp brought to Anfield. Building greatness in such a short period of time has been a fascinating watch, but to rebuild and repeat is perhaps even more so. The first trophy of the season has been secured, and various players were key to the side's success. There were fabulous moments of skill portrayed by Diaz, and we have to remember that this is still a player still learning to play with new teammates. The coming weeks could make or break Liverpools Premier League aspirations, and Diaz is quickly becoming a key component of to that being a success.
Liverpool still have a strong hand in the three competitions this year, and the squad will surely be brimming with a thirst for more glory. Greatness over time can only be judged by trophies, and even Klopp has stated that this fact must be addressed. Over time, brilliant teams come and go, and their achievements are shown by numbers, as well aesthetics. Liverpool have had periods where the football was sublime, yet the final hurdle was always too bigger obstacle to clear. Hunger for more silverware (all the silverware in-fact), has seen Klopp act decisively this past transfer window in signing Diaz. With so many good players not able to make the final bench on Sunday, the required competition for places is plain to see, and a much required fact.
Luis Diaz is a red, and he is a player that can start to take games away from the opposition. It is only a matter of time before this flying Columbian really takes off, and starts to rack up more goal involvements. When this happens, it could enable a rollercoaster ride that few teams could ever handle.
Steven Smith