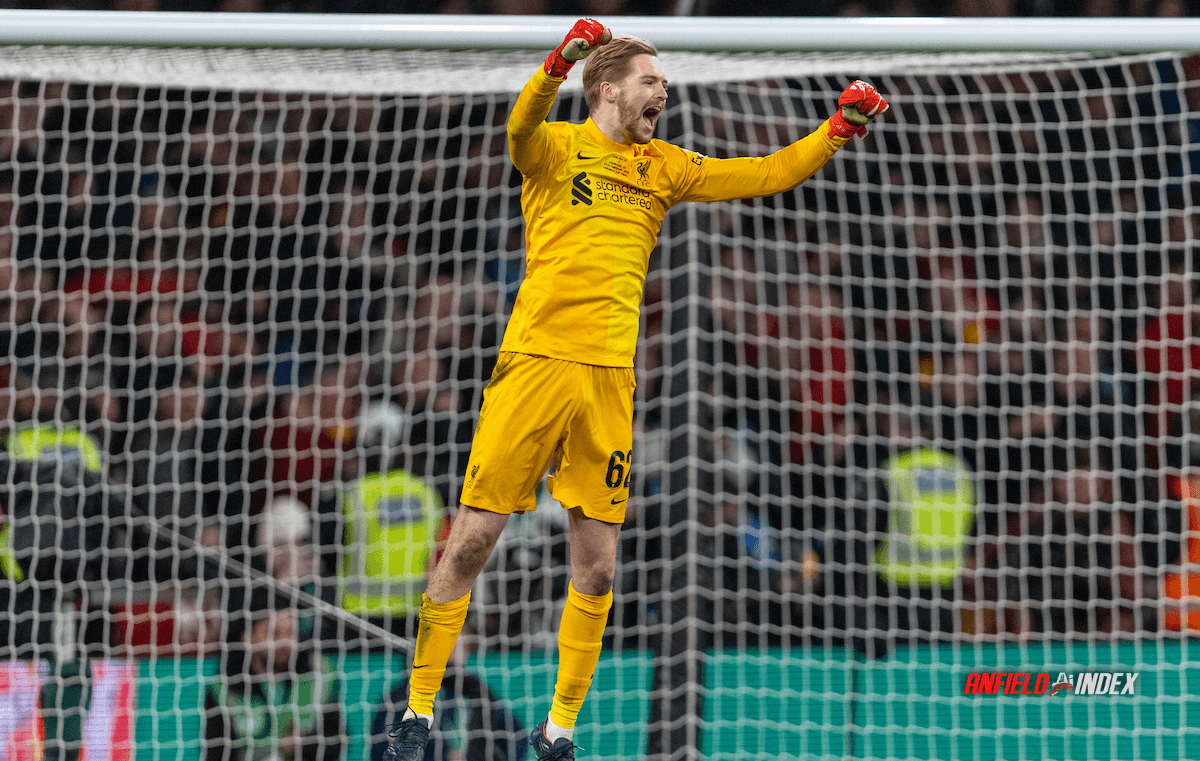 Molby On The Spot: Kepa's Karma & Kelleher's Winner
Liverpool, after such an eventful campaign during the tournament – especially when they were two goals down to Leicester at Anfield – didn't expect all of that drama to be eclipsed in the final against Chelsea. Remarkably, despite the scoreline, you will struggle to see a match with more twists and turns!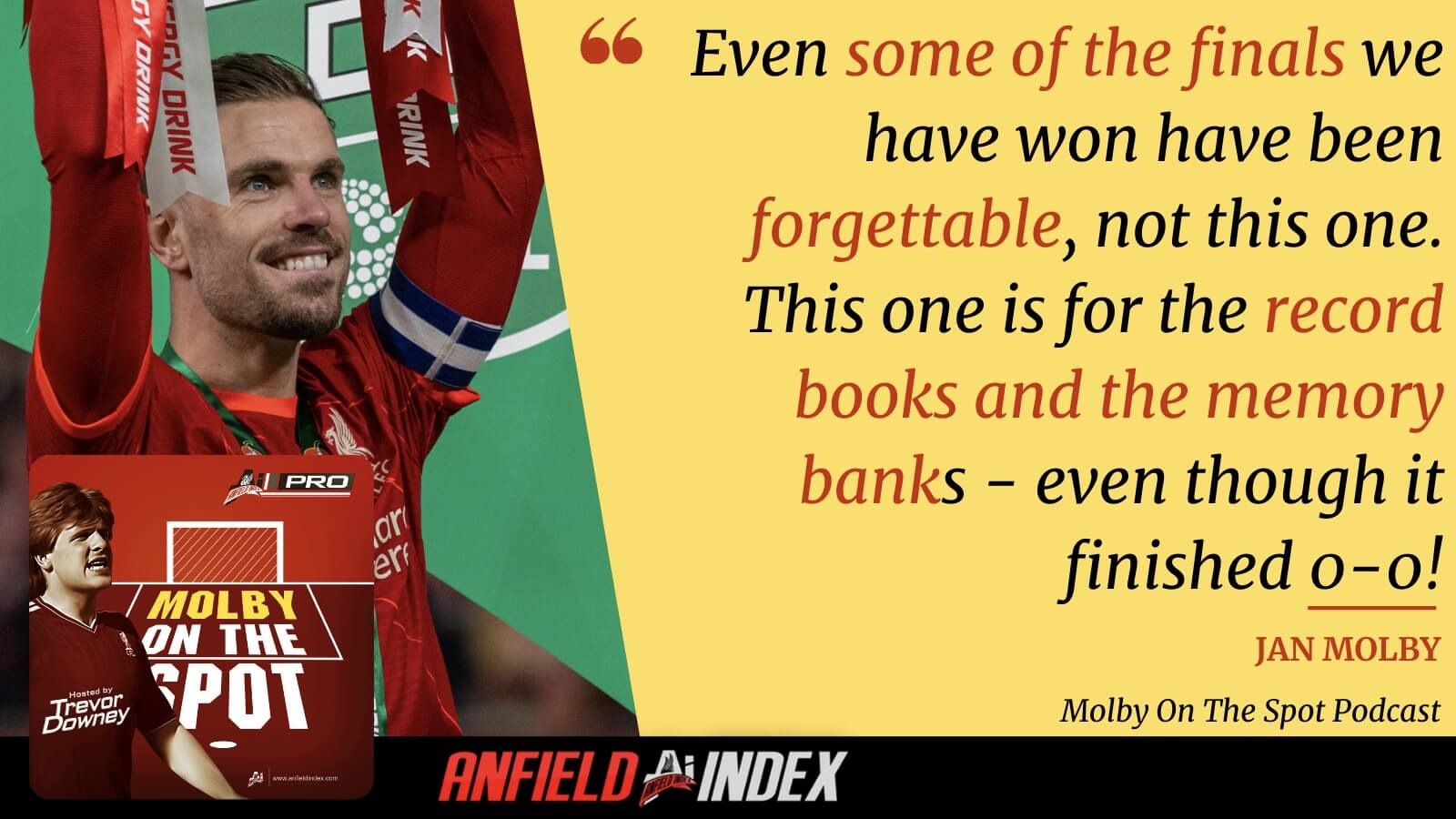 At one point, this all got a bit too much for Molby on the Spot host Trev Downey.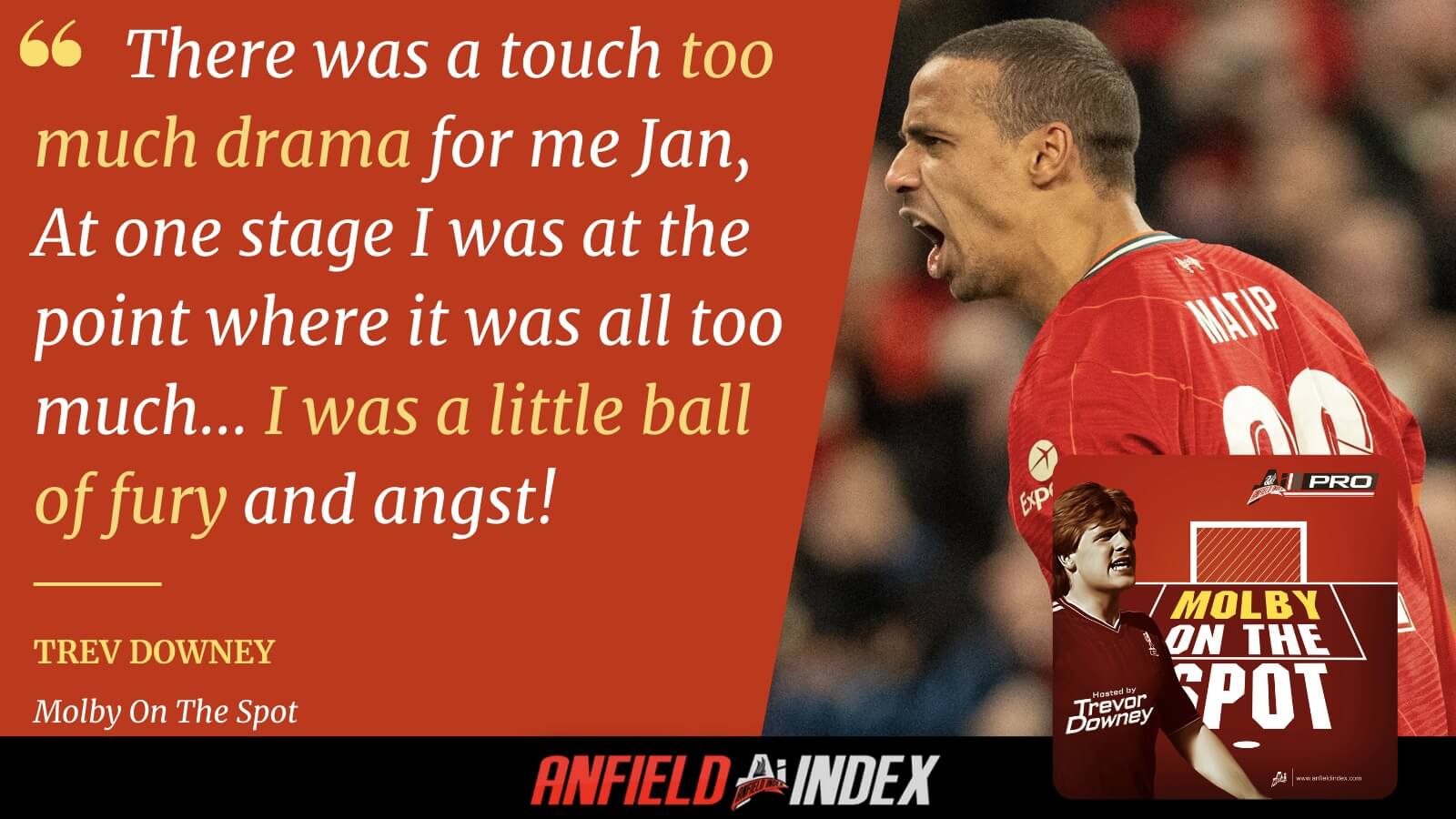 Regardless of the events during the match, including disallowed goals for penalties, potential red cards, huge chances missed and saves made, there was one player in particularly who was getting on Trev and Jan's nerves.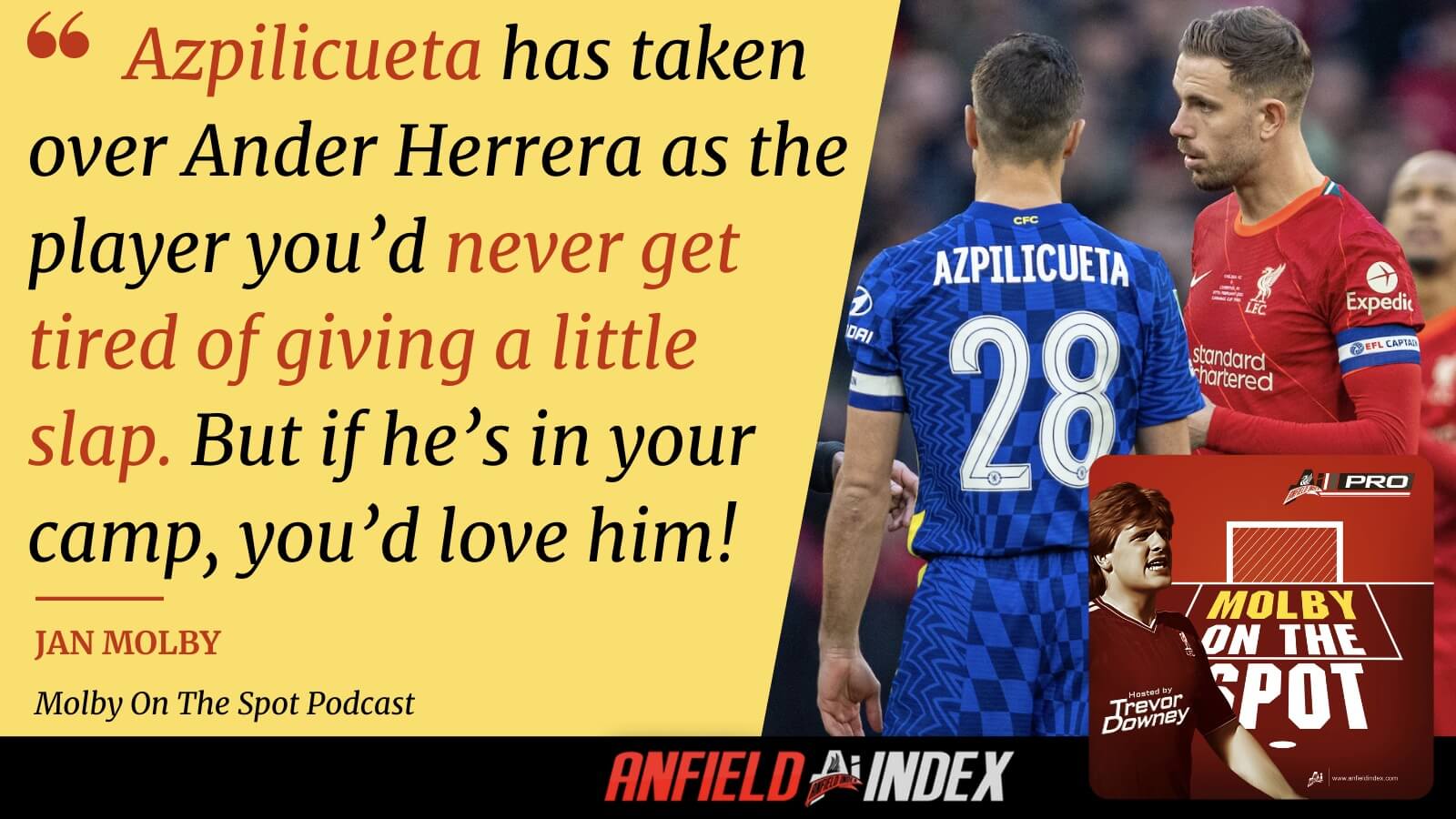 Perhaps the most important moment of the game though was the substitution by Tuchel, who took off his goalkeeper, Mendy, who had made a number of vital saves, and replaced him with Kepa – a supposed 'penalty specialist'. Especially when he failed to save any of eleven penalties attempted by Liverpool. Alongside some questionable behaviour before the kick was taken.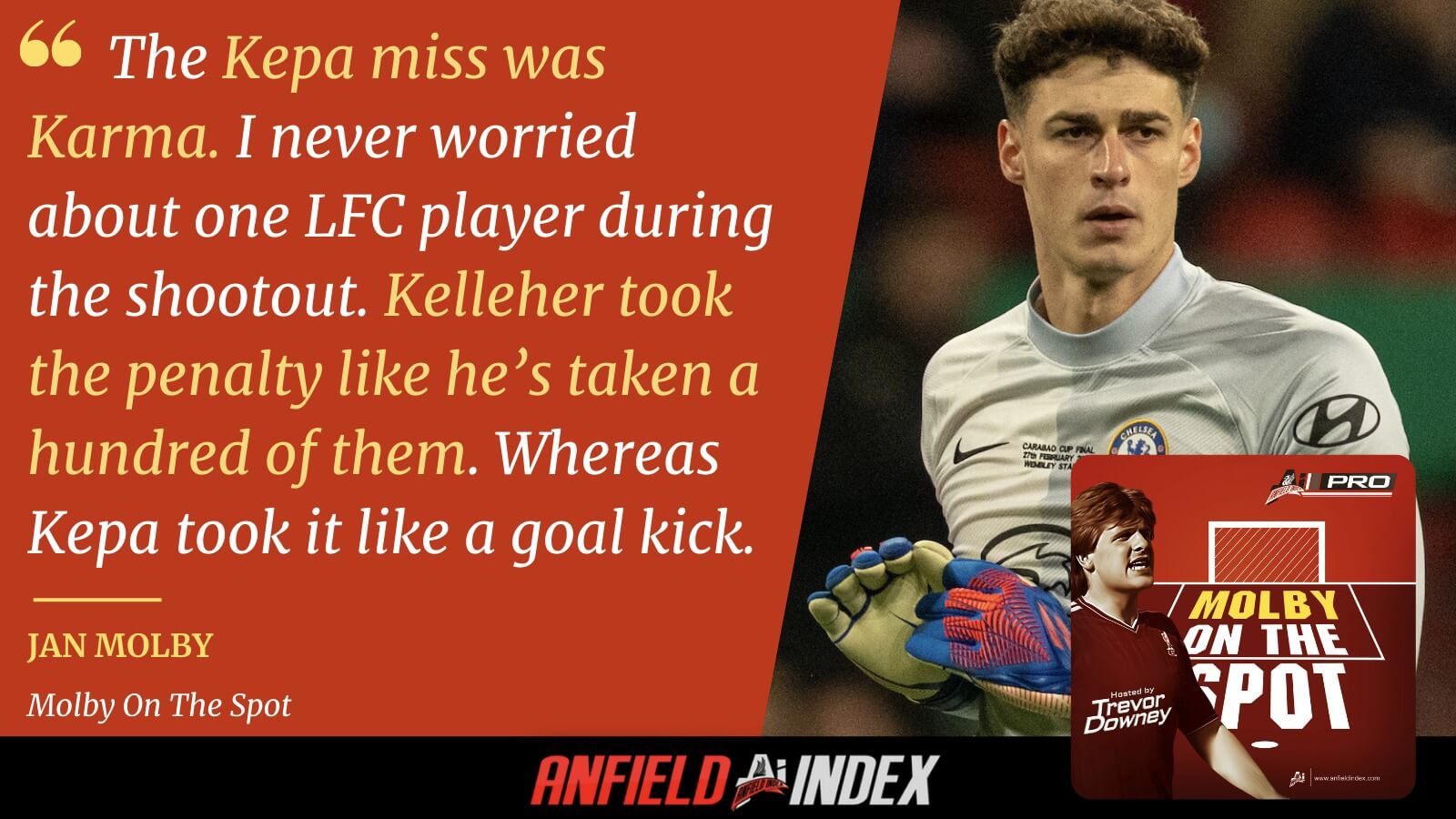 As well the importance of the trophy, which was the Reds' first at Wembley for some time, it also kept Klopp's team in the hunt for all four trophies they entered this season. A point Trev made some time ago on this very podcast…
"It looks like this man – in a field here in rural Ireland – is not the only one saying 'Up the FOUR trophy Reds". Because even Mo Salah tweeted 'One Down'. The lads are hungry for this."
If you want to listen to the Molby on the Spot podcast without any adverts, you can by subscribing to AI PRO here and also joining the Discord channel where all the best shows are recorded. You can also listen below on the embedded player.