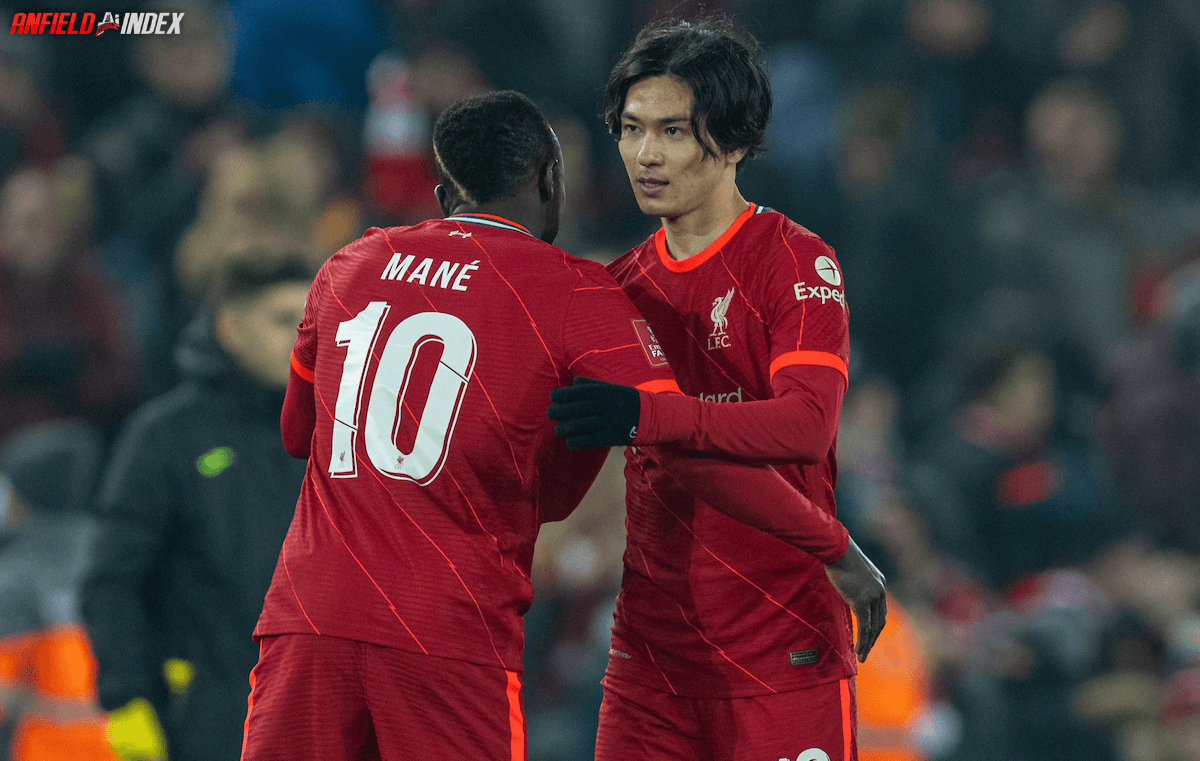 Key Stats as rotated Reds ease past Norwich into the FA Cup quarter finals.
Liverpool's depth was on display again as they delivered a 2-1 win courtesy of a clinical brace from Takumi Minamino. But what were the key stats as Jurgen Klopp's team kept the quadruple dream alive?
Fantastic Four
This was the 4th match against the Canaries this season. Whilst there have been prior occasions where this has happened, this is the first time in the Klopp era where the Reds have won all 4 of those games, by a combined score line of 11-2 no less. Dean Smith's team will no doubt be glad to see the back of the Carabao Cup champions. Kostas Tsimikas and Alex-Oxlade Chamberlain have both started all 4 of these games. Could this theme of 4s be the canary in the coal mine for an iconic season?
JoeStar Gomez
It was an impressive defensive display from Joseph Gomez. He showcased that his pace is still at an impressive level with a dominant sweeping performance, making 13 ball recoveries, the most of any player in the match and the only player to reach double figures. He also made 3 interceptions and 3 clearances. With 0 tackles to his name, the stats show he is well suited to the more passive, back-foot Van Dijk role on the left of the defence.

Tiki-Taki
Goal or assist every 84mins for our Taki this season

10 goals as 5th choice attacker is fucking awesome

— SimonBrundish (@SimonBrundish) March 2, 2022
The wonderful run of form for Minamino in domestic cups continued, with two more goals bringing him to 7 total between the two competitions. He kept things tidy in build up as well, with 43 out of 51 passes completed (84%), the most of any attacker, and more than any Norwich player. Useful in all phases of play, he demonstrated exactly how a depth option should be able to come into a team seamlessly. He also earned more xS (expected style) points than any other player with his scorcher of a second goal (data from my butt).
Next, West Ham, and a chance for revenge…