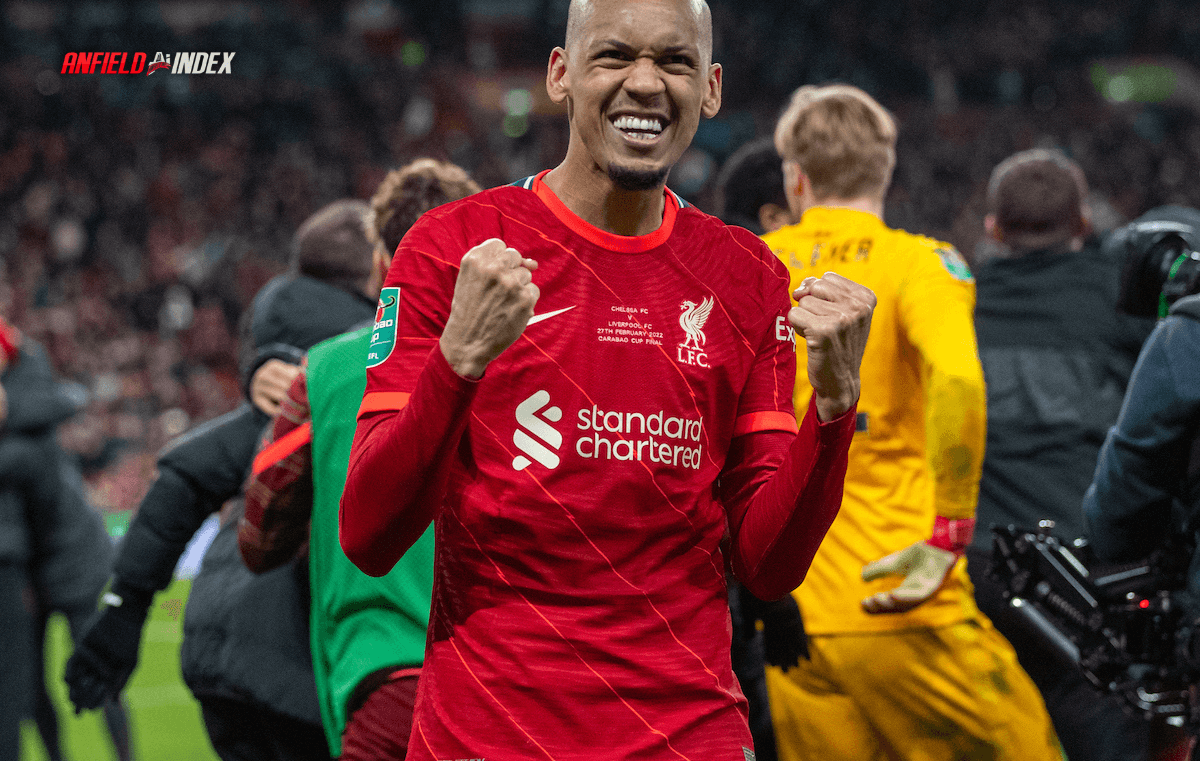 Under Pressure: Pressing Monsters & Penalty Analytics
It was a double header on the Under Pressure show this week, and although they touched on the incredibly impressive performance last week against Leeds (eight big chances and six goals) the main focus was on the first trophy of the season: Liverpool are League Cup champions.
First up was the key pressing story from the match – and more importantly the differing contrast with the fixture at the turn of the new year at Stamford Bridge.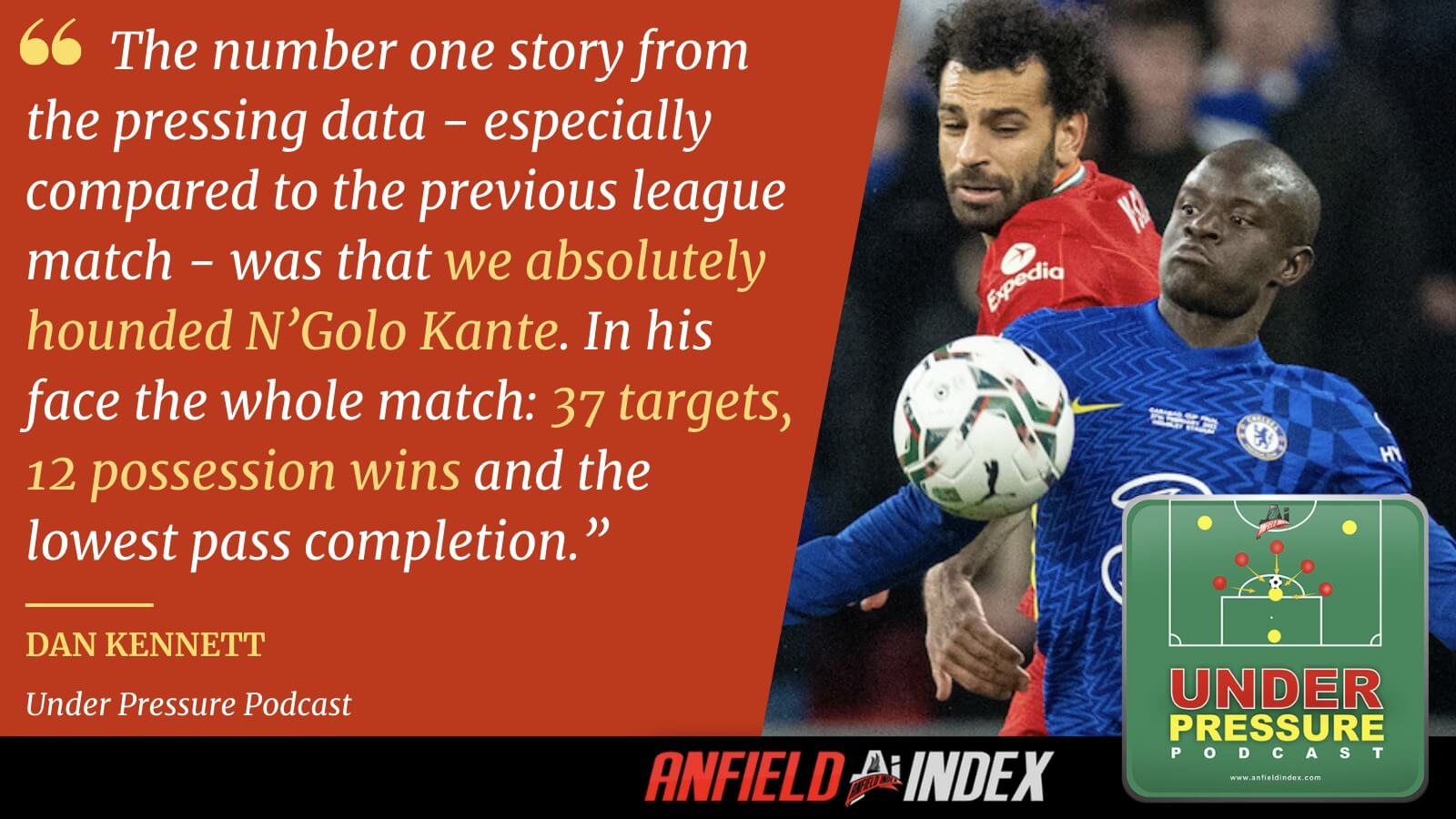 Furthermore there was the amount of defensive actions we forced from Tuchel's side, and both Dan Kennett and Phil Barter both believed the Reds edged the match because of this…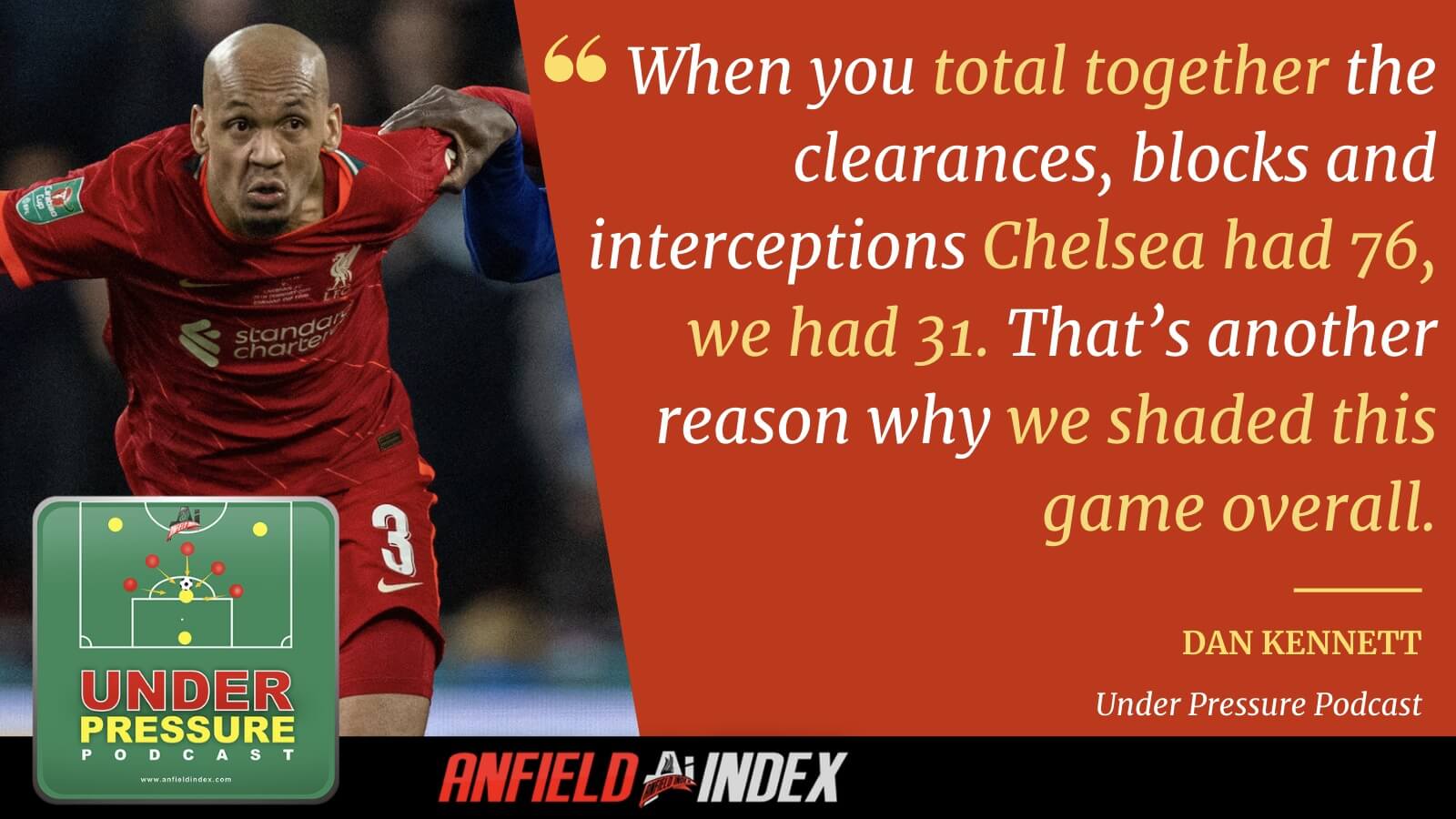 This, alongside the constantly analysed high defensive line from Klopp's team, and how most pundits don't look at the incredibly successful implementation of it.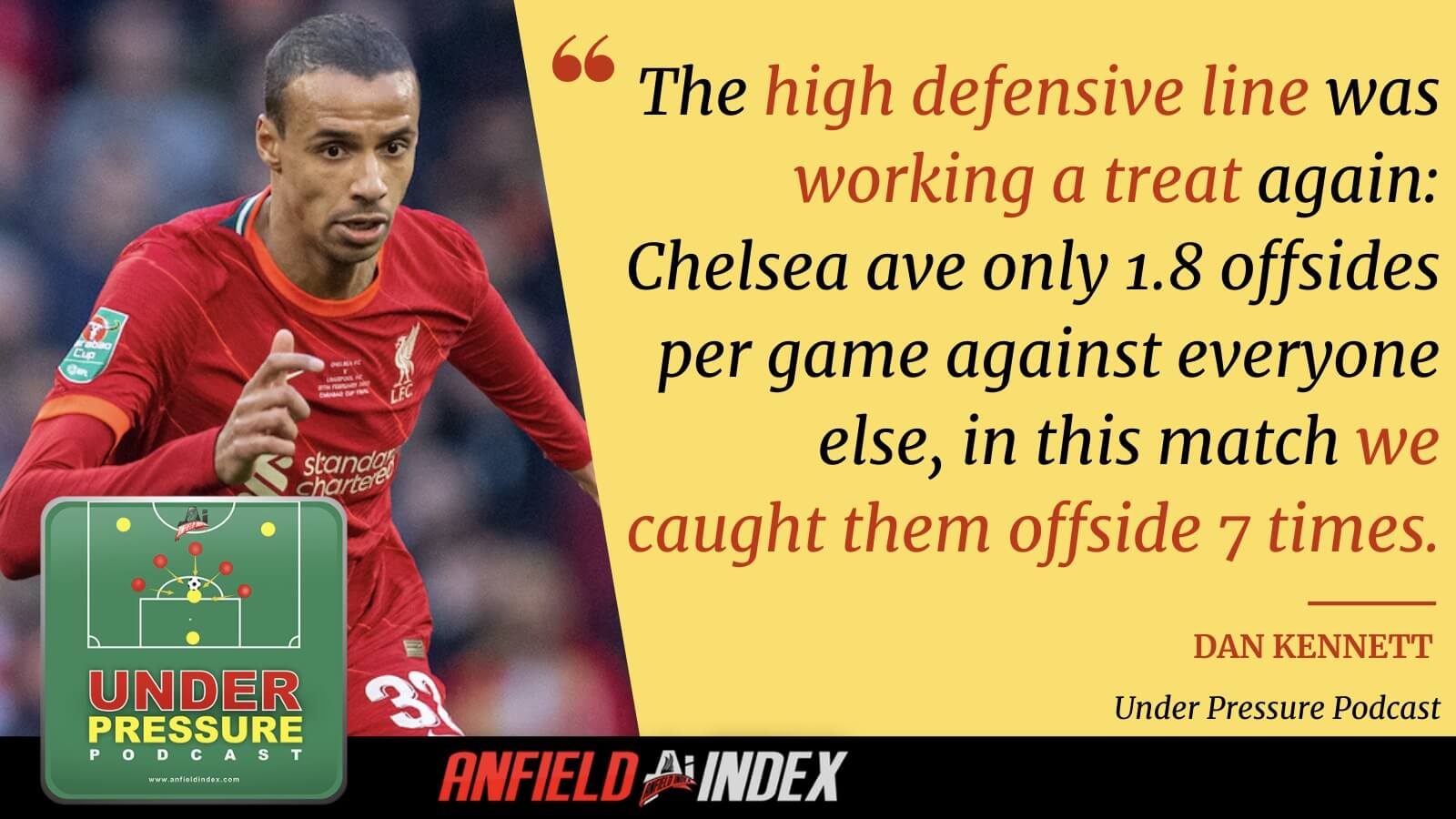 Looking at the pressing chart below – across the whole 120 minutes – it was the highest number of possession wins from pressing. From a huge base of 281 total presses (one of the highest of the season). The split was focused down the middle and split fairly equally between each flank. And although there was 12 attempted counterattacks, there wasn't much xG generated from pressing in this game.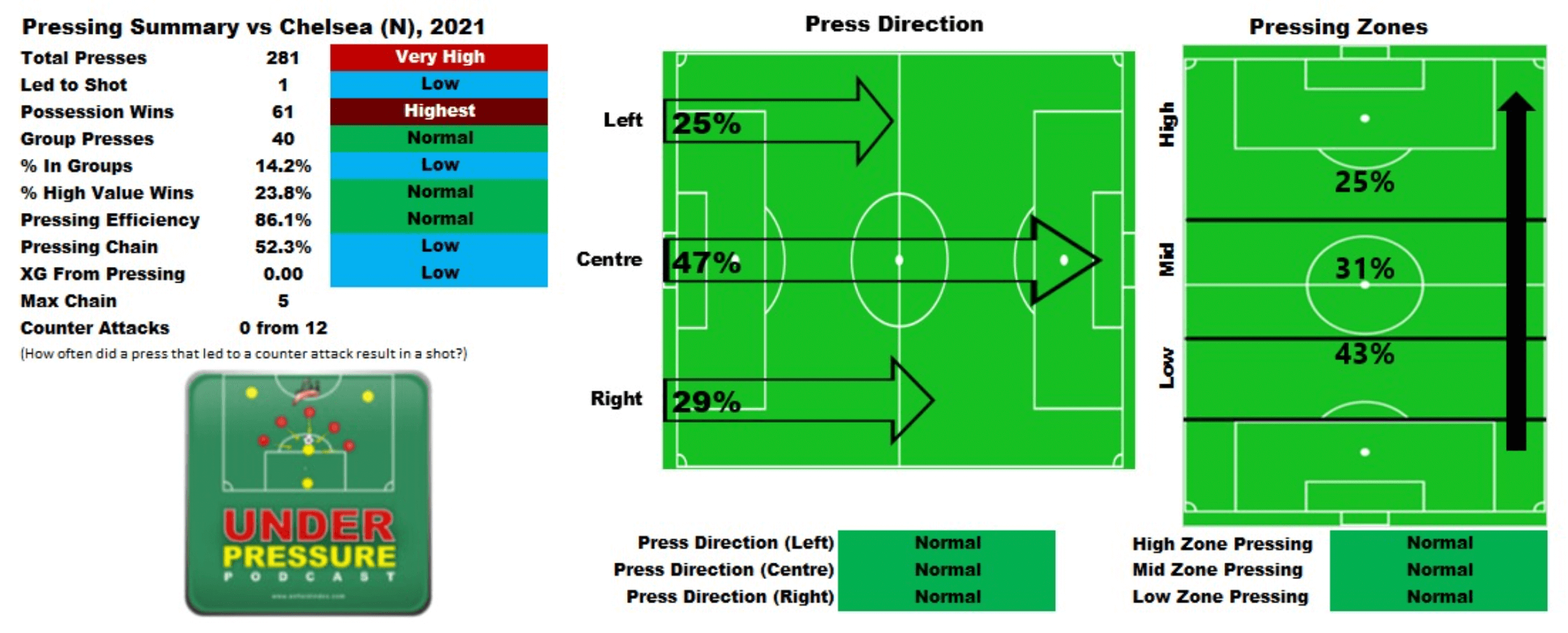 There was also some concern with the amount of failed presses leading to shots – with Henderson the main culprit, conceding three failed presses leading to shots (and over 1 xG on his own).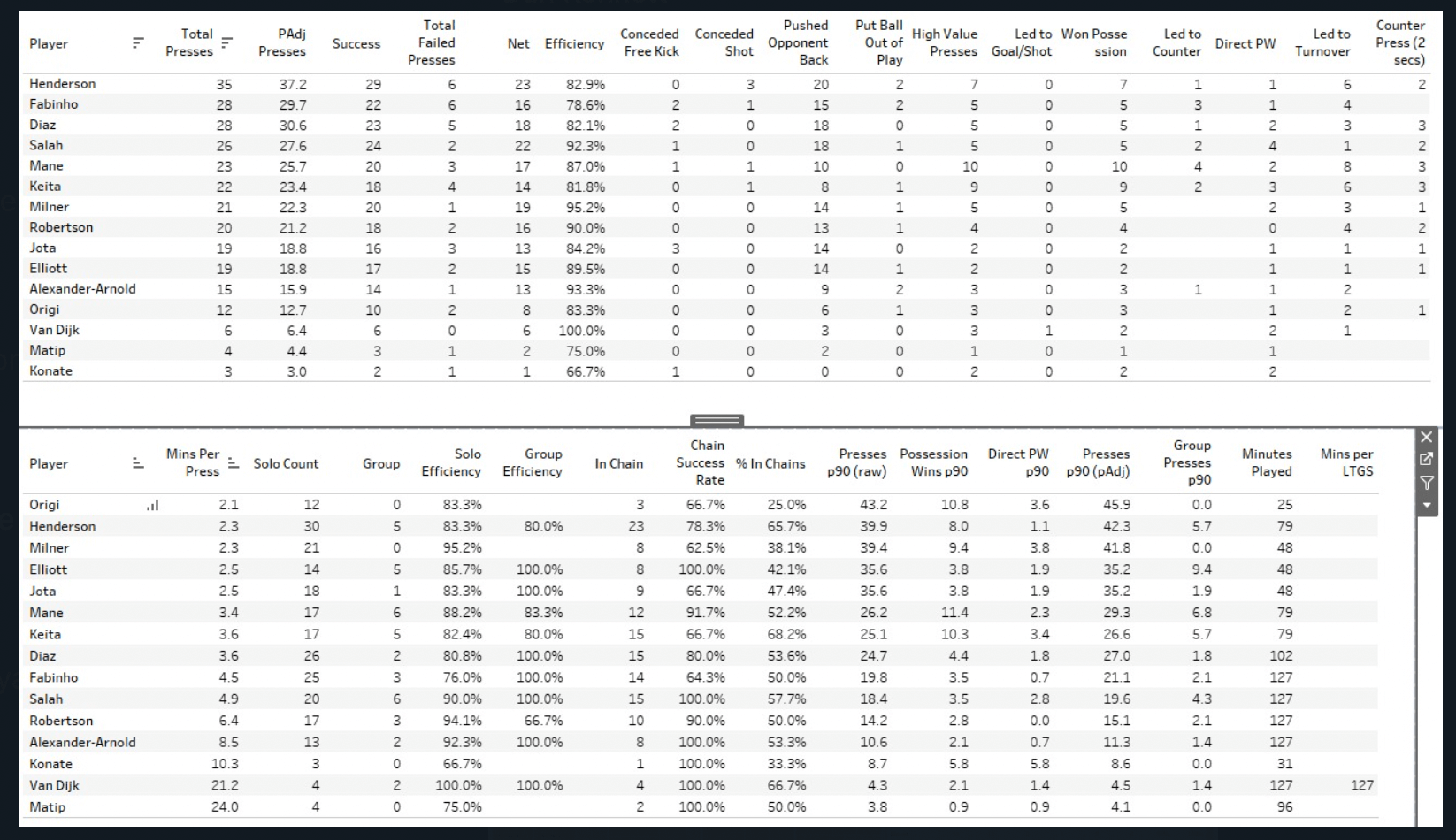 Phil then moved onto the attacking production of new signing Luis Diaz, and whether or not he could improve some of his decision-making in the final third.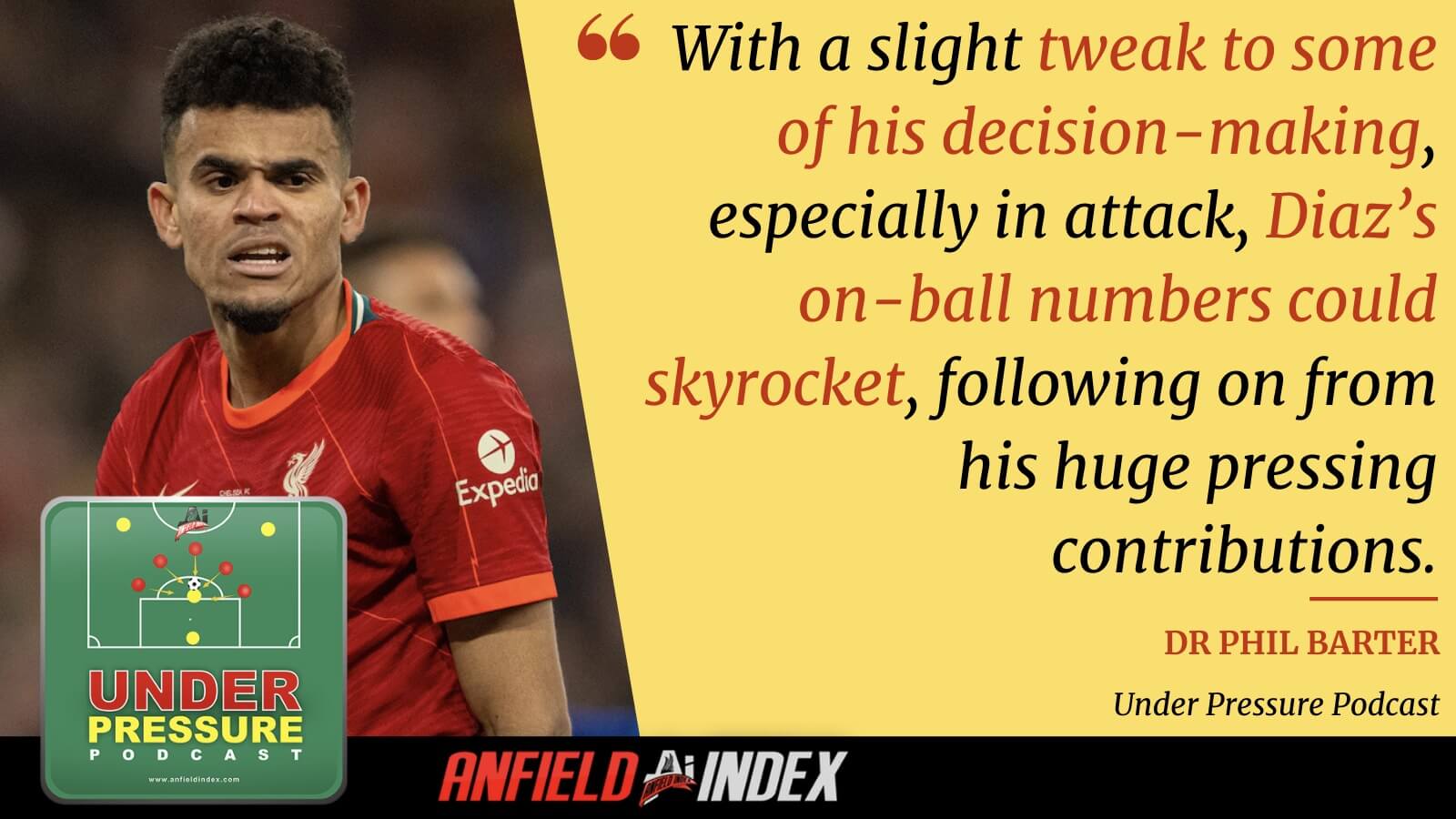 Next up was the crucial penalty shootout – and Dan was a huge fan of James Milner's knowledge of analytics in deciding to go first after winning the coin toss.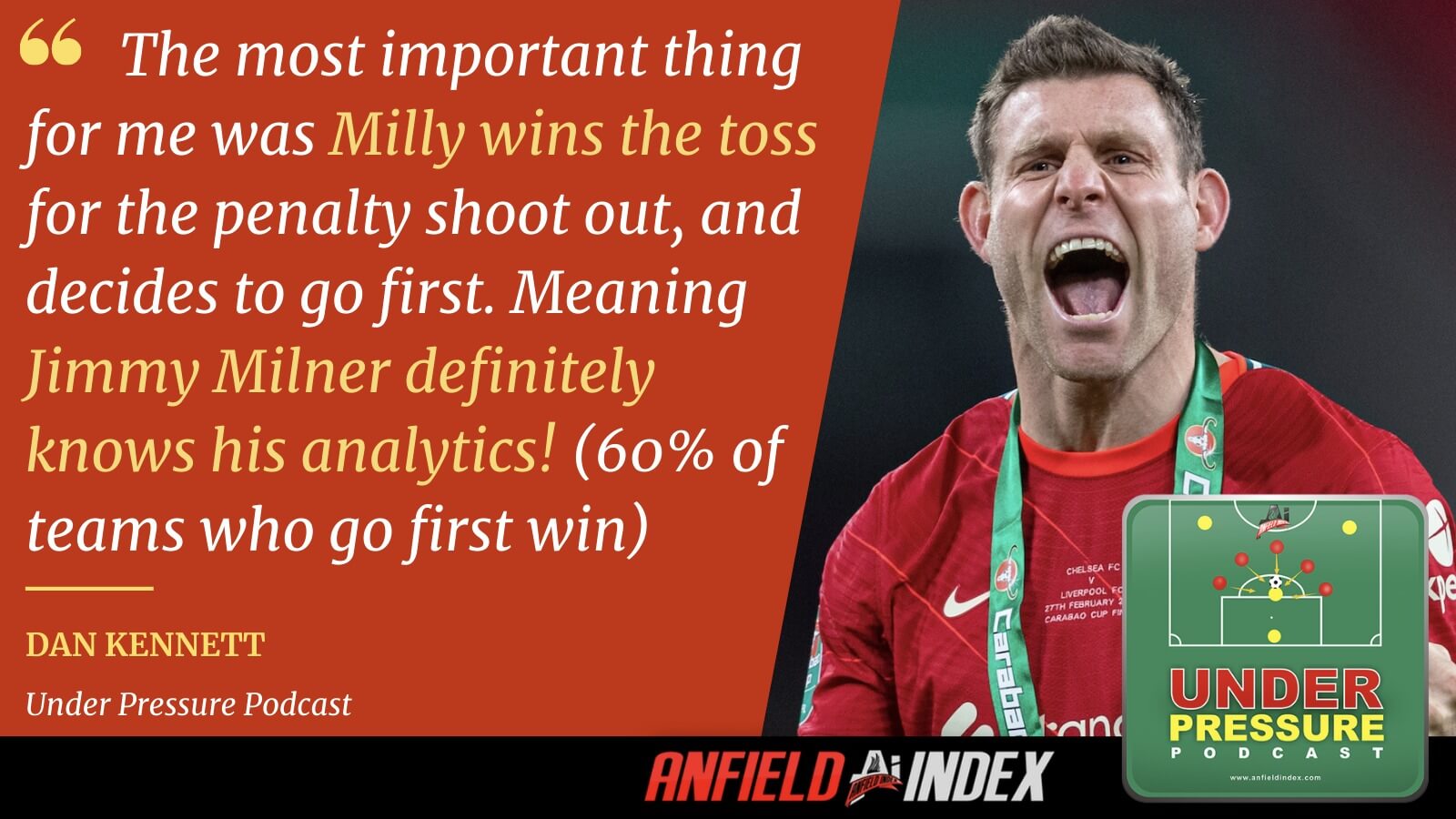 Finally, there was some detailed analysis of the stats behind the shootout – and the return of Penalty Kick Stat who provided the data behind each penalty as well.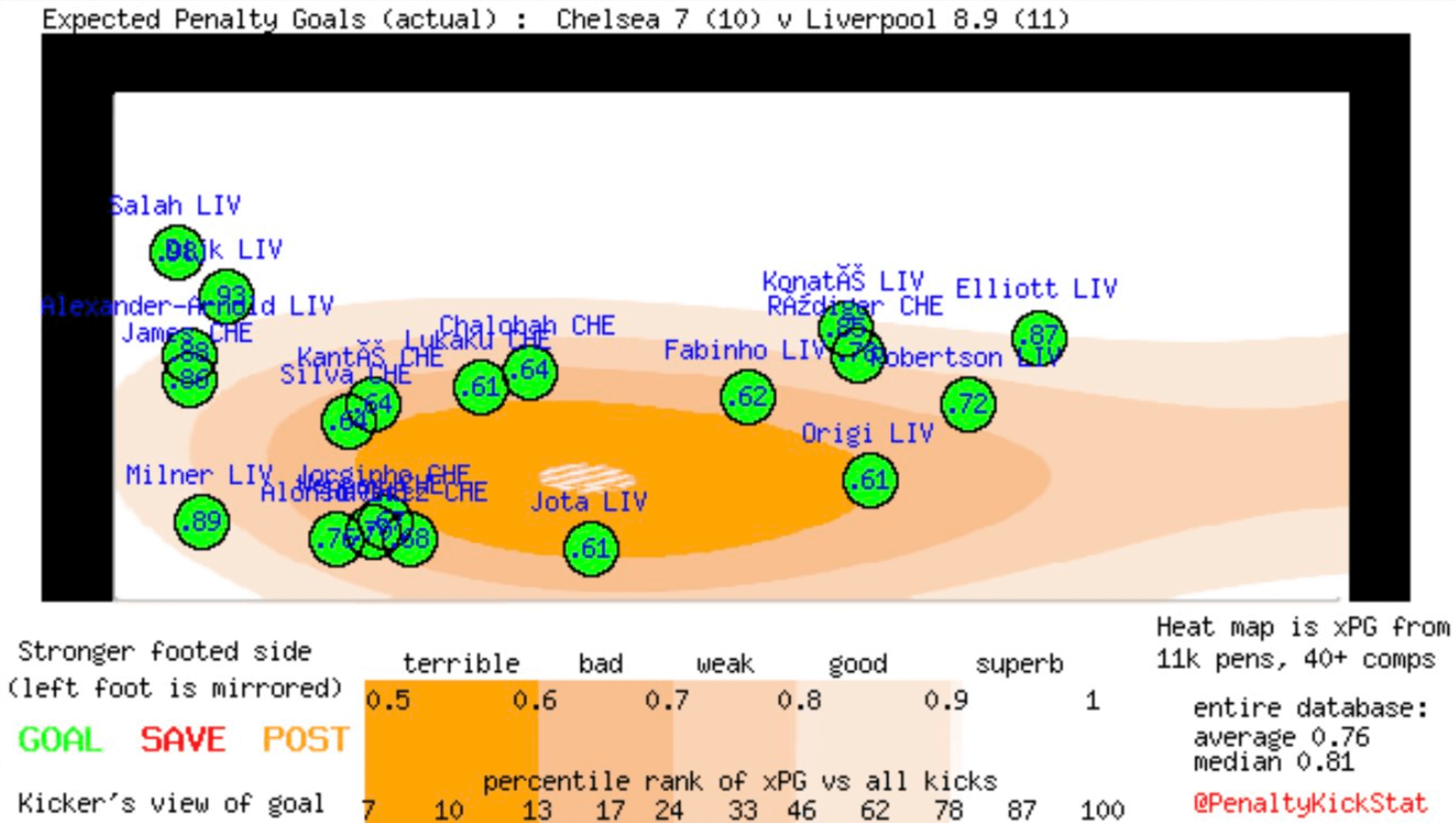 If you want to listen LIVE to any Under Pressure podcast, you can by subscribing to AI PRO here and also joining the Discord channel where all the best shows are recorded, and often includes lots of interaction with subscribers as well as plenty of Data Viz in the live show chat.
You can find a lot more statistical analysis on the UP Twitter feed by following them here, As well listening to the most recent episode on the embedded player below.