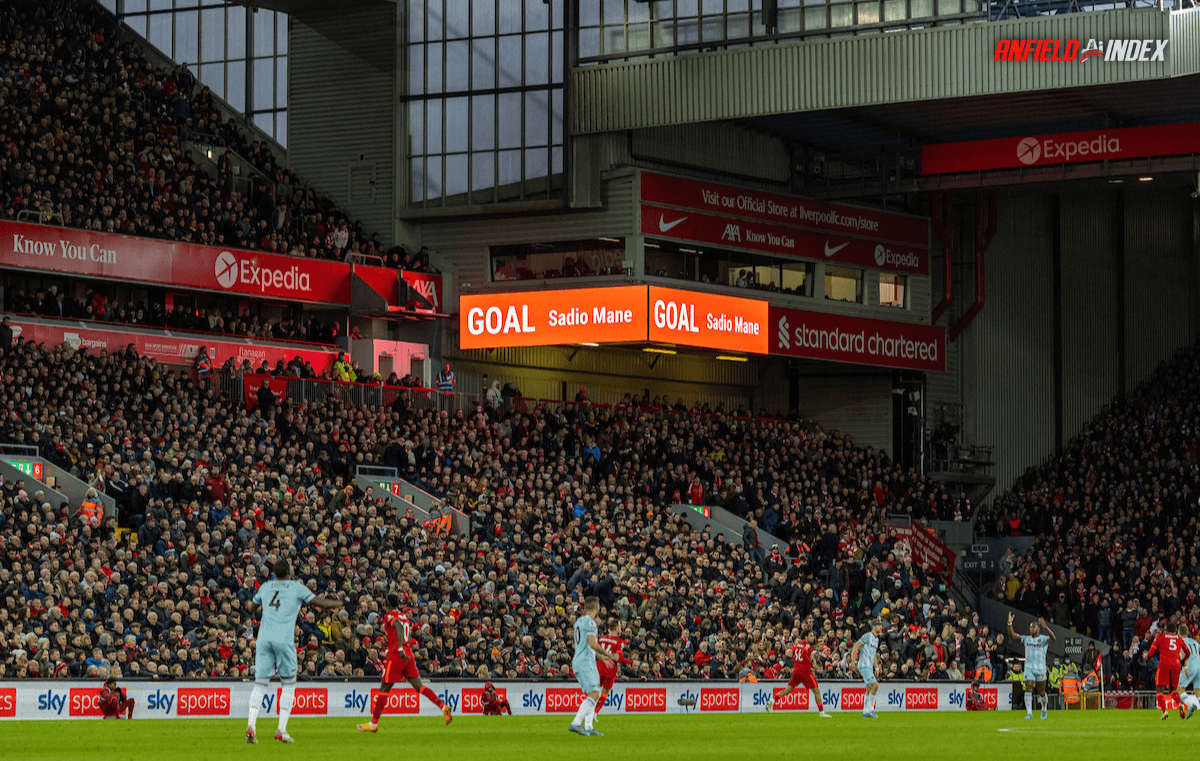 Post-Match RAW: Nervy Win Over Impressive West Ham
David Moyes taken a lot of criticism from Liverpool fans over the years – most of it absolutely justified because of his absurdly bad record against the Reds. That has started to change though, and once again, probably with valid reasons because he has done an excellent job at West Ham since returning as manager. And, on Saturday evening, his team once again caused Klopp's Liverpool a number of problems, thankfully, they managed to solve them and finish with the three points – albeit a little nervy towards the end.
On Post-Match RAW Karl emphasised the point that it is impossible to win by multiple goals in every match: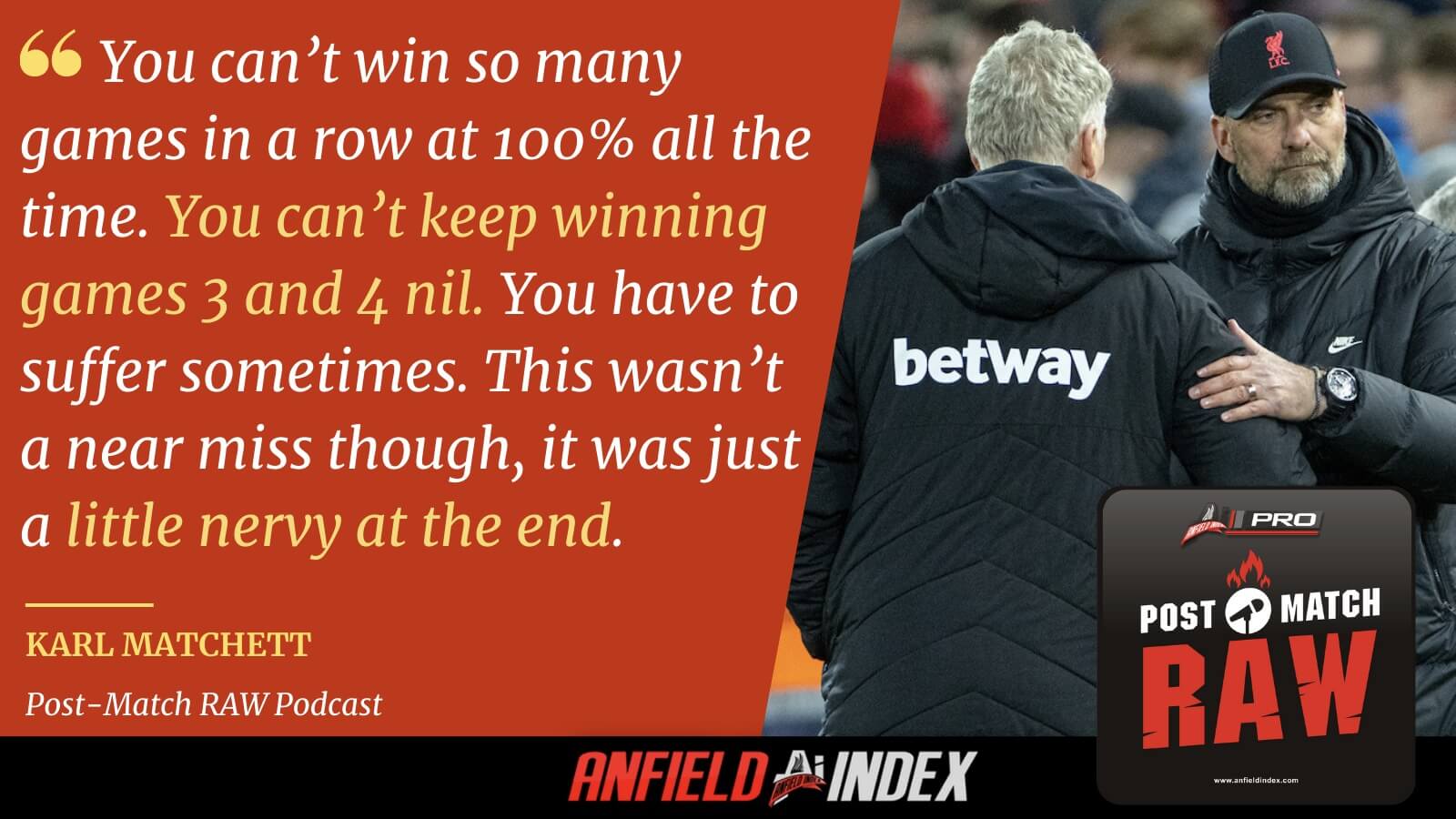 He carries on the theme by highlighting the Reds' incredible record at Anfield since the blip last season when all our centre-backs were injured. Eleven out of 14 wins this season, and still no defeats. Let's hope we can keep it that way until the end of the season.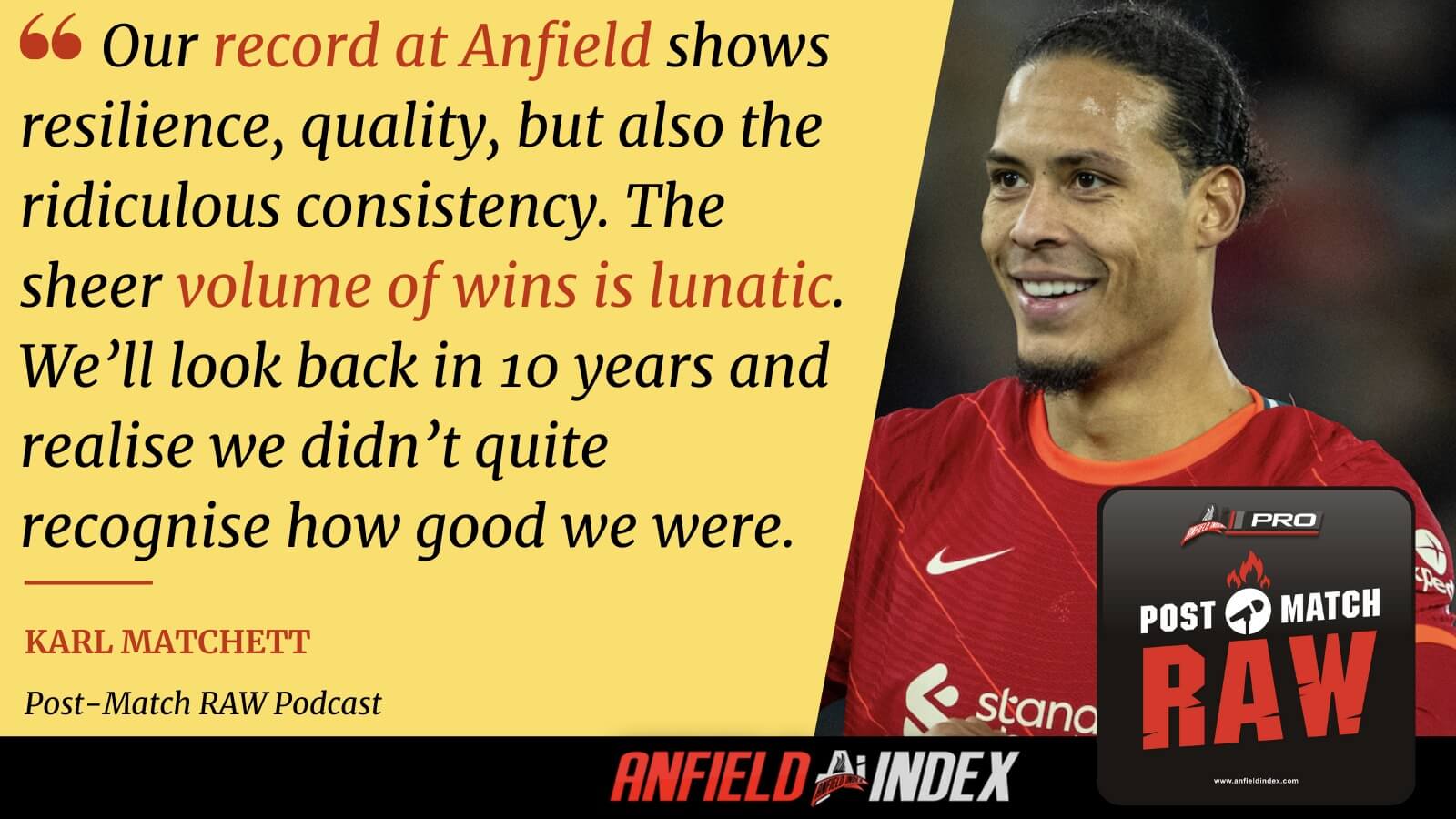 Next up was Dave, who had some kind words to say about Moyes – and how he compares to the rest of the managers in the league over the past couple of seasons.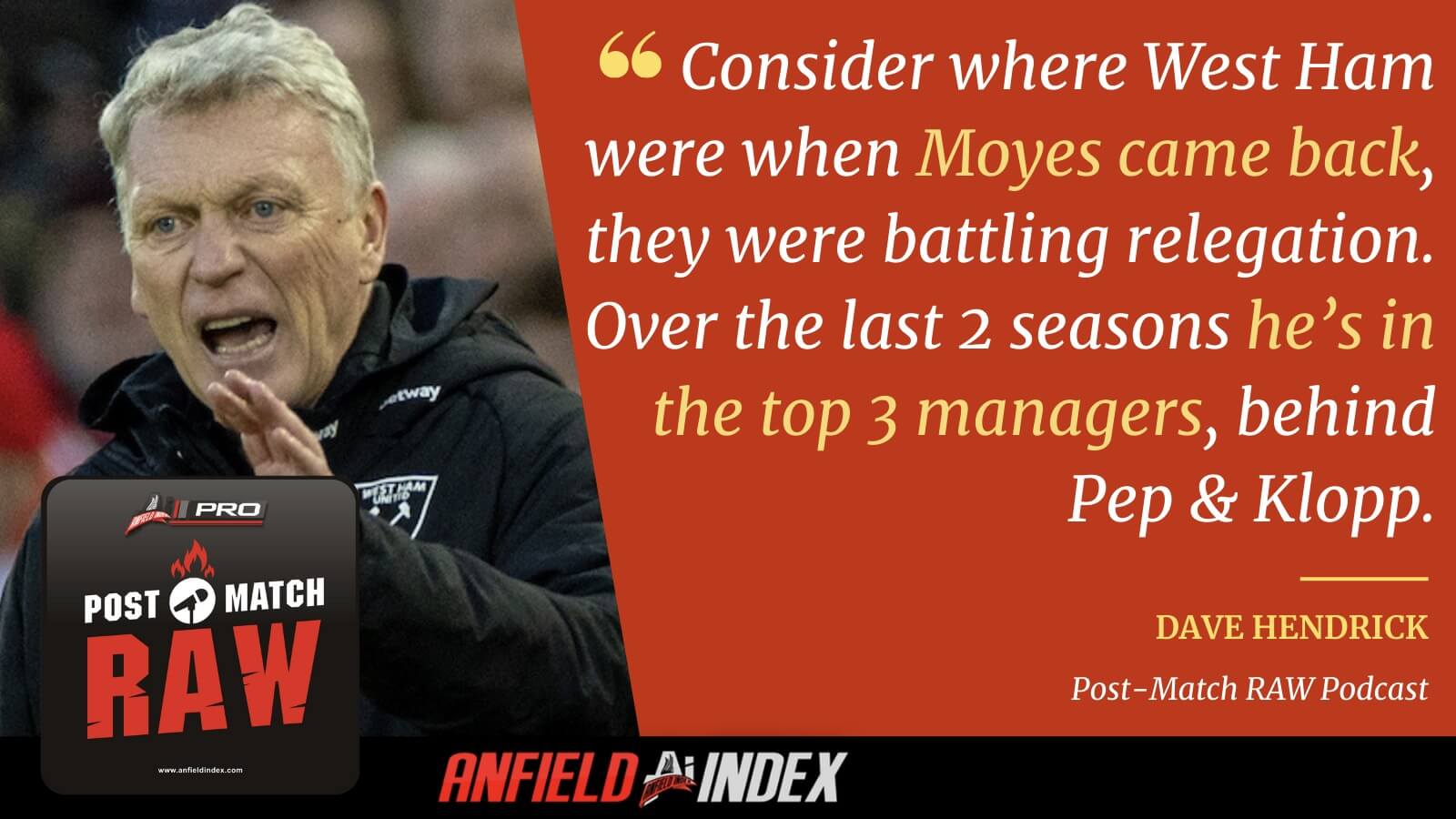 The final point he made, which I'm sure any of us who had to displeasure to listen to him as well, would agree with was by ex-Liverpool player-turned-commentator Jim Belgin, who made a spurious and actually incorrect point about Konate.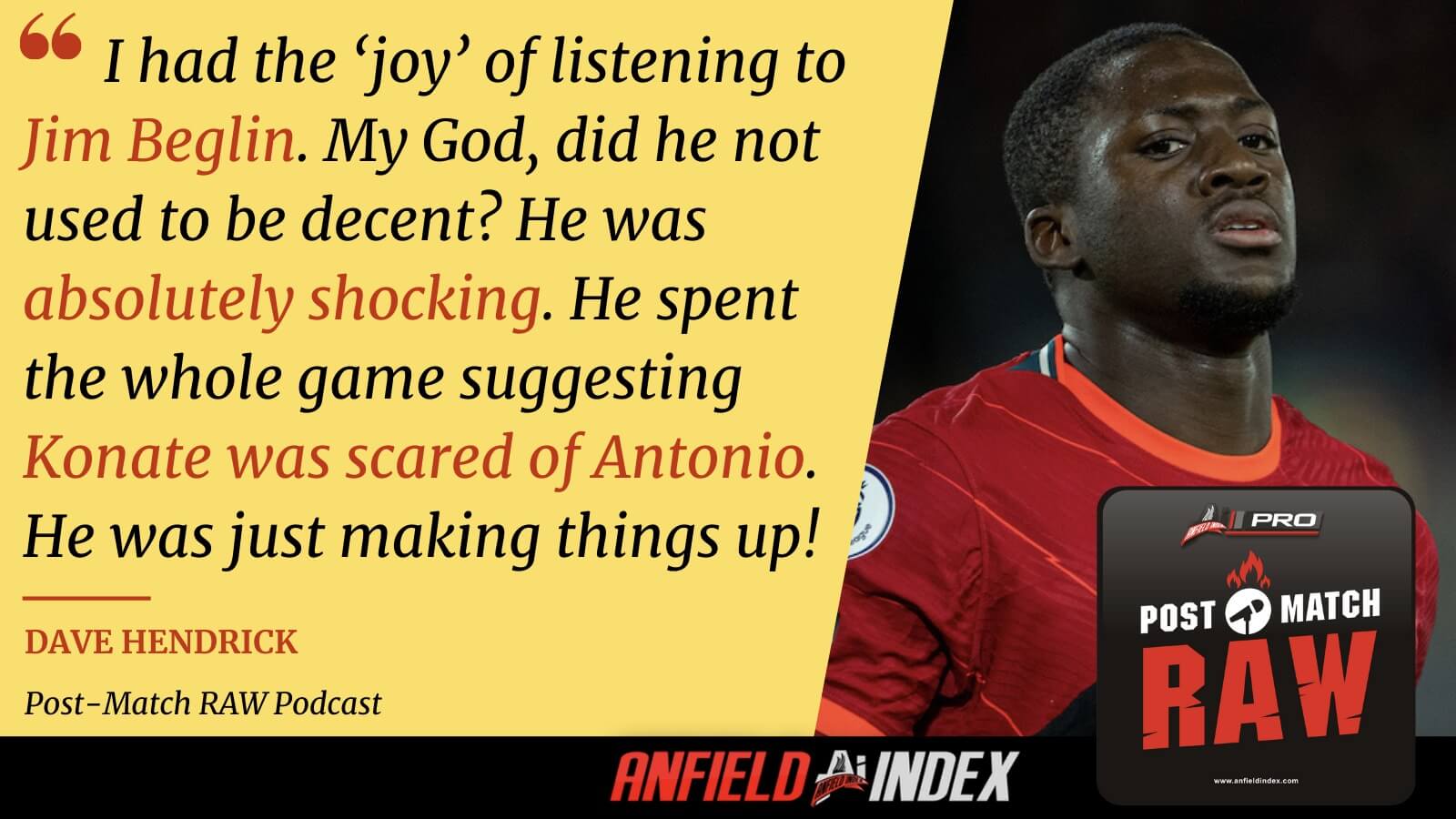 Finally was Trev, who pointed out that a certain – incredibly unpopular and now infamous – West Ham defender got a frosty reception throughout from the Anfield crowd.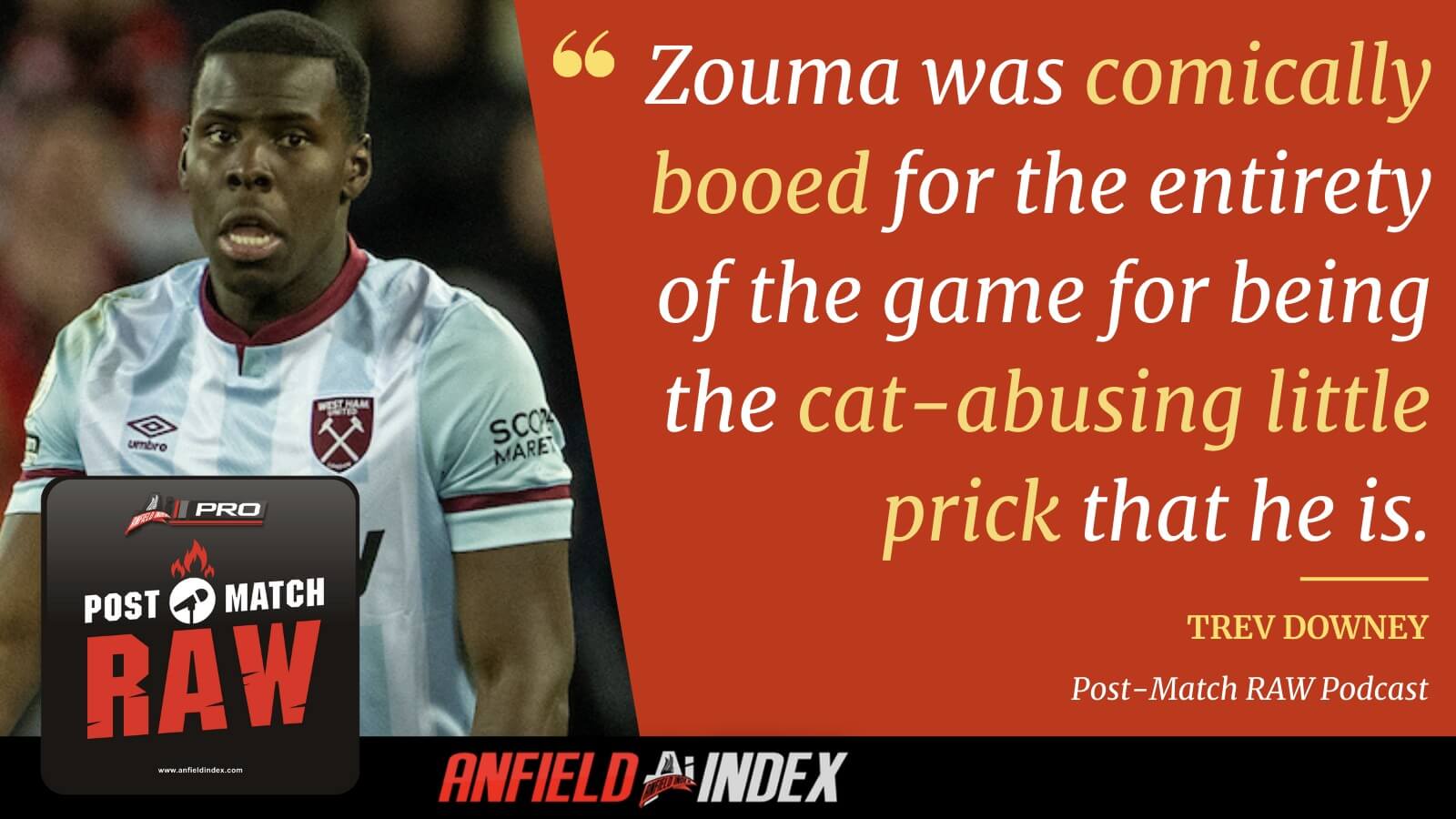 If you want to listen LIVE to any Post-Match RAW, you can by clicking on the embedded player below, or by subscribing to AI PRO here and also joining the Discord channel where all the best shows are recorded, and often includes lots of interaction with subscribers.