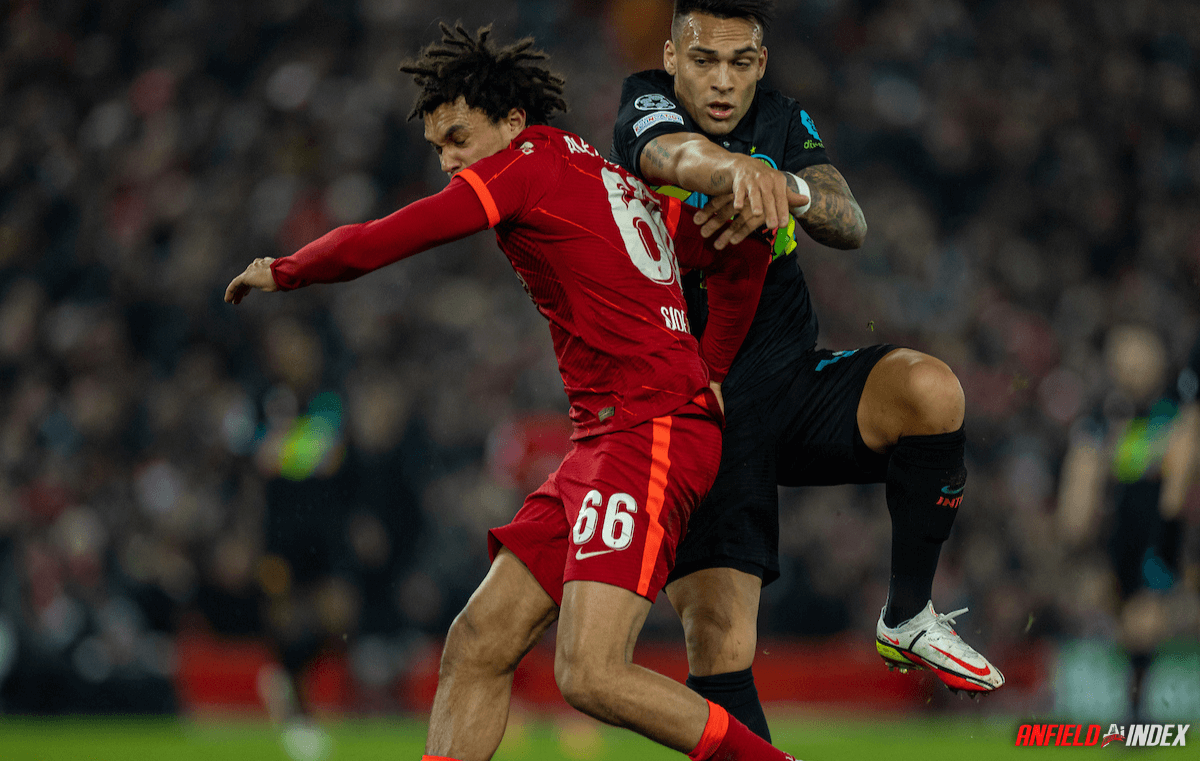 Liverpool 0 - 1 Inter Milan - Man Of The Match

Trent Alexander-Arnold
A great game for this special talent. His attacking play is undeniable, with two brilliant deliveries nearly seeing both his giant centre-backs score in the first half. Showed guile and control throughout on the ball, and was a constant threat in possession.
His defensive ability can no longer be in doubt. Great coverage, awareness and strength, against a very good European team. Was able to control situations with maturity and confidence, and is becoming a leader in this team.
The competition deserves to recognise this man, and his overall level of play is now consistently world class.