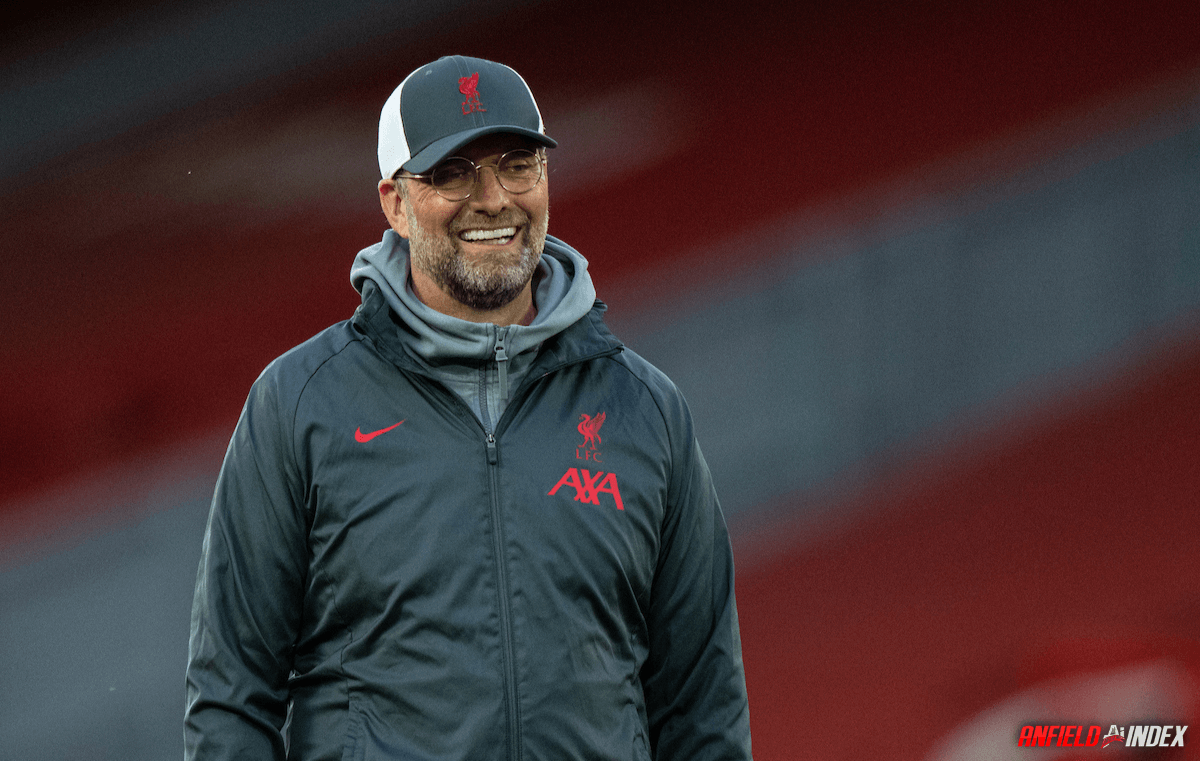 A Timely Reboot
Liverpool finally lost a game at Anfield this week, with their second leg tie against Inter ending in defeat. In a period where Jürgen Klopp has had no choice but to rotate his stellar cast of performers, it was inevitable that a slight bump in the road would occur. It reminded me of a time where Blackburn Rovers once lost to Liverpool, before immediately celebrating their Premier League title win. No Rovers fan cared about the loss that day, and Reds fans should perhaps feel the same.
To lose any game is never a nice feeling, but this loss could act as the perfect opportunity for Liverpool to spring back into life, across all remaining competitions. The quadruple is unlikely to become a reality, however to still be in with a shout is a remarkable feat, as we enter the final stretch of the season.
As with any stuttering component, sometimes a little reboot can do the world of good, especially to something so often reliable. To look at the personnel that were used against Inter, it's easy to see that in Diogo Jota, Curtis Jones, and Thiago Alcantara, there was an opportunity to spread the required minutes amongst rusty legs. Selection would have been undertaken, in the confident knowledge that a two nil lead was already secured. To analyse the starting lineup, it could in no way be seen as a gamble, given its quality. Liverpool gave valuable minutes to those in need, and emerged victorious across the tie to ensure progression. In the aftermath of the game, a loss therefore means very little, and could benefit certain players down the road.

To lose a game (that in no way impacts anything across Liverpools season), must be seen as a positive in the grand scheme. Brighton will be visited this weekend, and stands as a massive task, in order to maintain the reds Premier League hopes and ambitions. Liverpool are nearly back to full strength within their playing squad, and Klopp has serious decisions to make as to who starts the next round of games. Competition is rife within this Liverpool squad, and a certain South American, Luis Díaz, must surely start this encounter, due to his electric form since signing.
One would imagine that Naby Keïta comes straight back into the team, with Jordan Henderson potentially in the holding role. Fabinho should be held back for Arsenal, in order to maintain his own world class levels. With Thiago leaving the field on 60 Minutes against Inter, he should once again start, in order to best influence the proceedings of this match. The back four should remain as a settled unit, against a team that shouldn't offer the danger of Inter. Upfront offers perhaps the biggest question mark as to where Klopp goes. We can be sure Salah starts, and we can be pretty certain that Luis Díaz will start, so that leaves the central role as a clear battle between Sadio Mané and Diogo Jota.
Neither of Mané nor Jota played particularly well against Inter, however Liverpool will not be playing against Milan Škriniar, Stefan de Vrij, Alessandro Bastoni or Marcelo Brozović this coming week. The defensive levels have been prominent against both Chelsea and Inter recently, and should not be the measuring stick by which to wholly judge any Liverpool forwards performance. There is clearly some mild transition under way (in the central strikers role), as the wide forwards of Mo & Diaz look an absolute lock. To have lost this most recent game, will hopefully recalibrate some players mindset, and see reinvigorated displays emerge.
Each game now becomes a bonafide cup final, and in defeat Liverpool can regroup and start to find the form that can carry them to greatness. Trips to Brighton and Arsenal await the reds, before the FA Cup showdown at Nottingham Forest. If three wins follows a worthless defeat, it could lead to a run that only dreams are made of, and it most definitely would have been worth it.