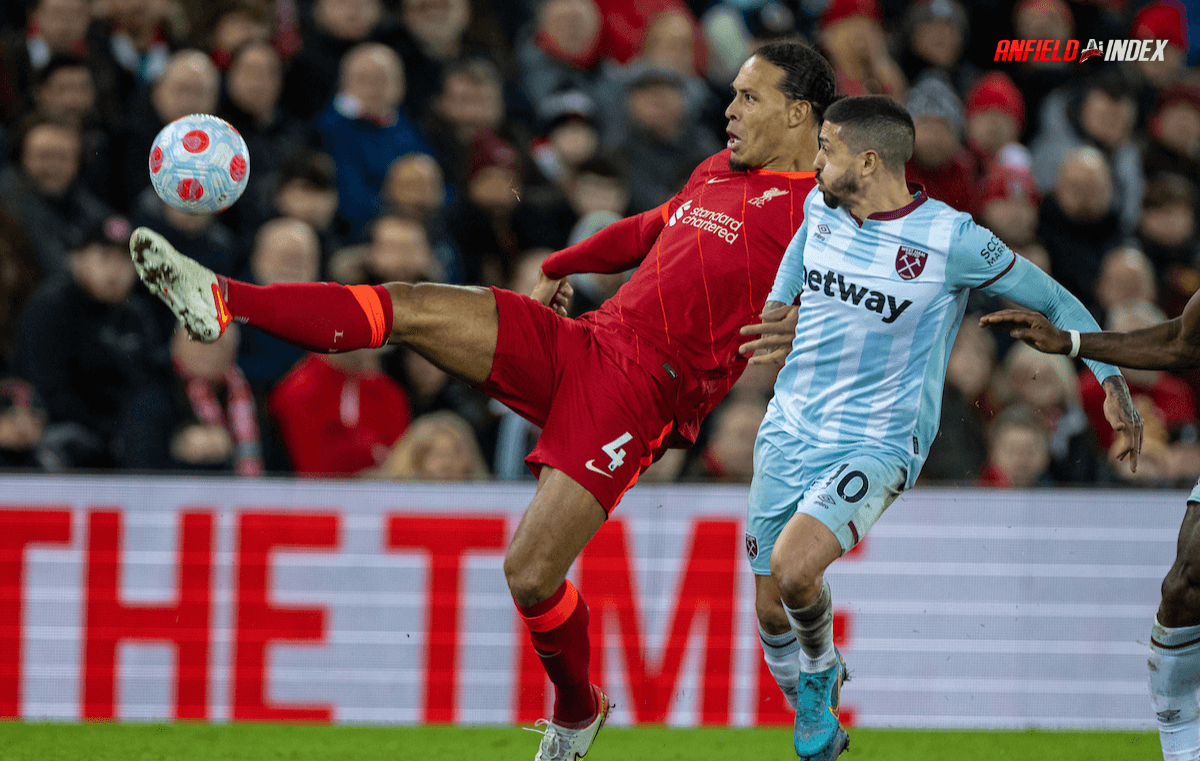 Molby On The Spot: The Sour Grapes Gang & Slim Victories
Compared to the previous week – with victories over Leeds and Chelsea – this was a more cerebral affair, especially in terms of goals scored and how eventful the matches were; however, in the context of the season, the victory over West Ham might turn out to be more important.
On Jan Molby's Anfield Index show there was plenty of topics to discuss, including: using the whole squad, while balancing the need to keep them all happy, and how that compares to when Jan played; the narratives developing about the Reds' high defensive line; Moyes' achievements at West Ham and how far Man Utd have fallen after attending the Manchester derby.
To start, there was a reflection on the level of rotation in the Reds' squad at the moment, and the contrast with only having 13 players on a matchday and how the other players react, and are treated. They were even given a name!
Next up was the reaction after the match – once again – to the Reds' defensive line, and the amount of chances they concede versus how effective it is at catching the opposition offside. Trevor referred to one journalist in particular, and how Liverpool compare to Man City: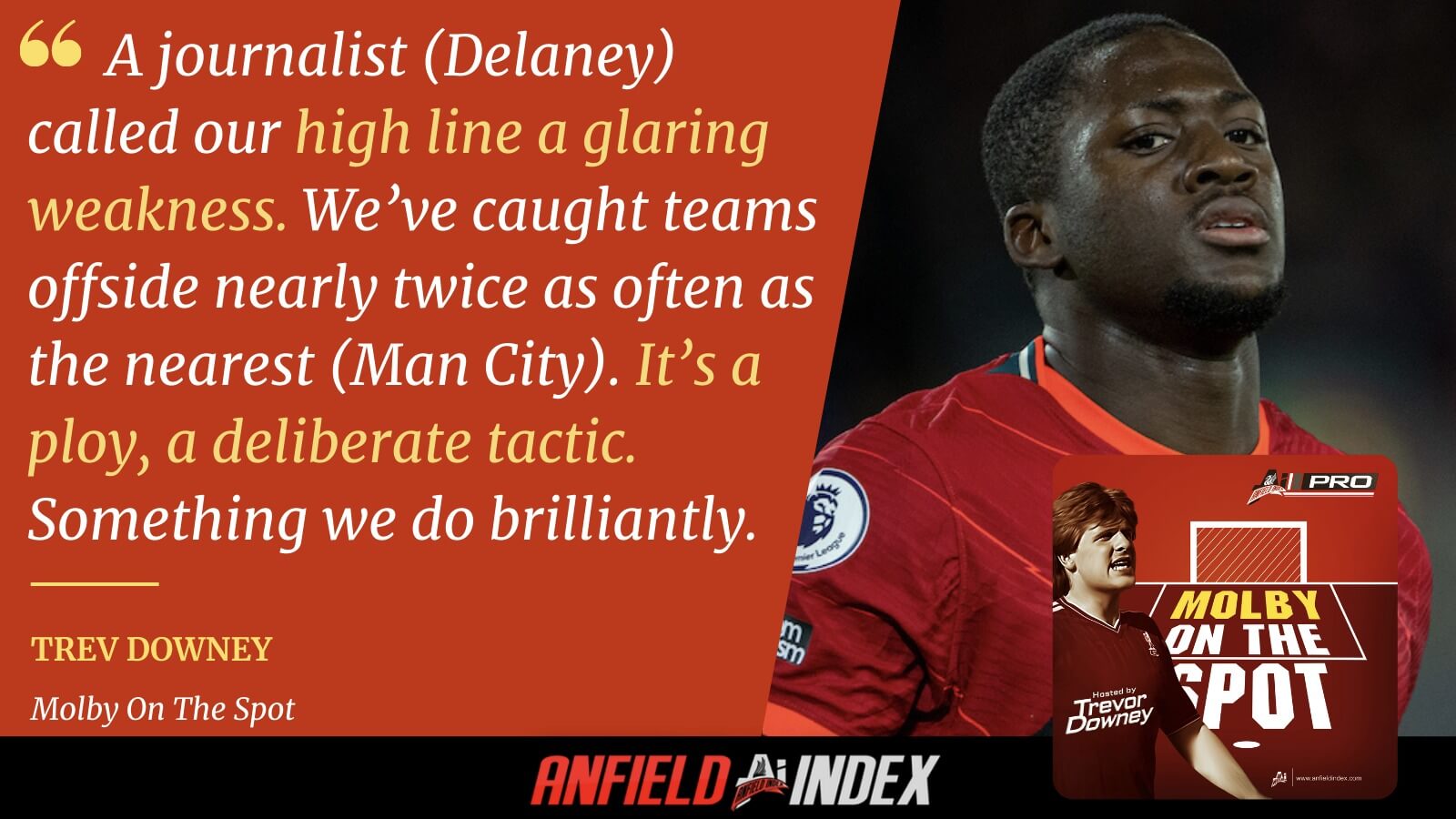 Jan also gave his view, and reflected on other criticisms the Reds have faced in recent times: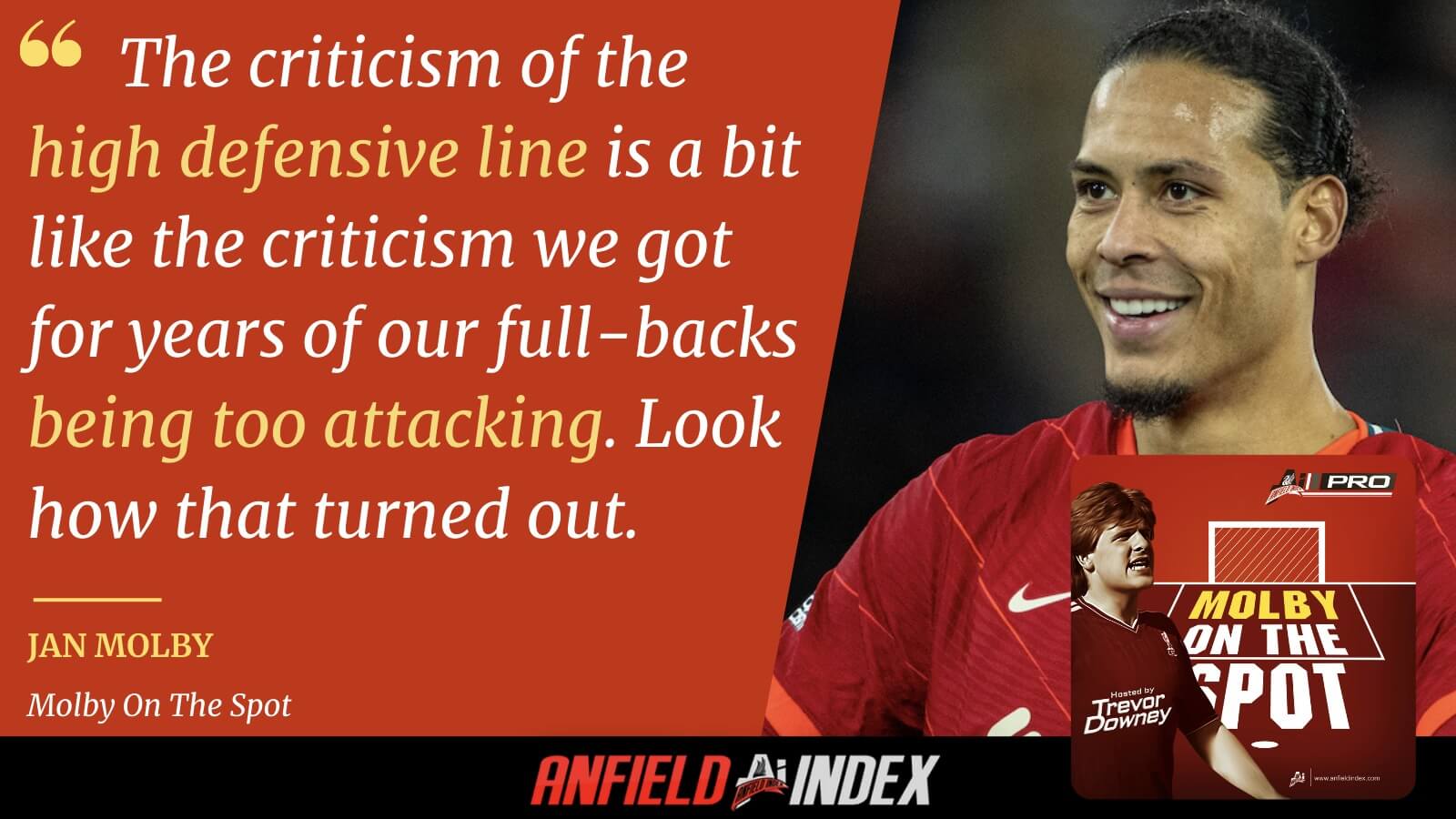 Finally, and mainly because Jan was at the game in his commentary role, they discussed the Manchester derby – the superior play of the home side, but crucially the omnishambles that was Manchester United, and in particular their defensive play.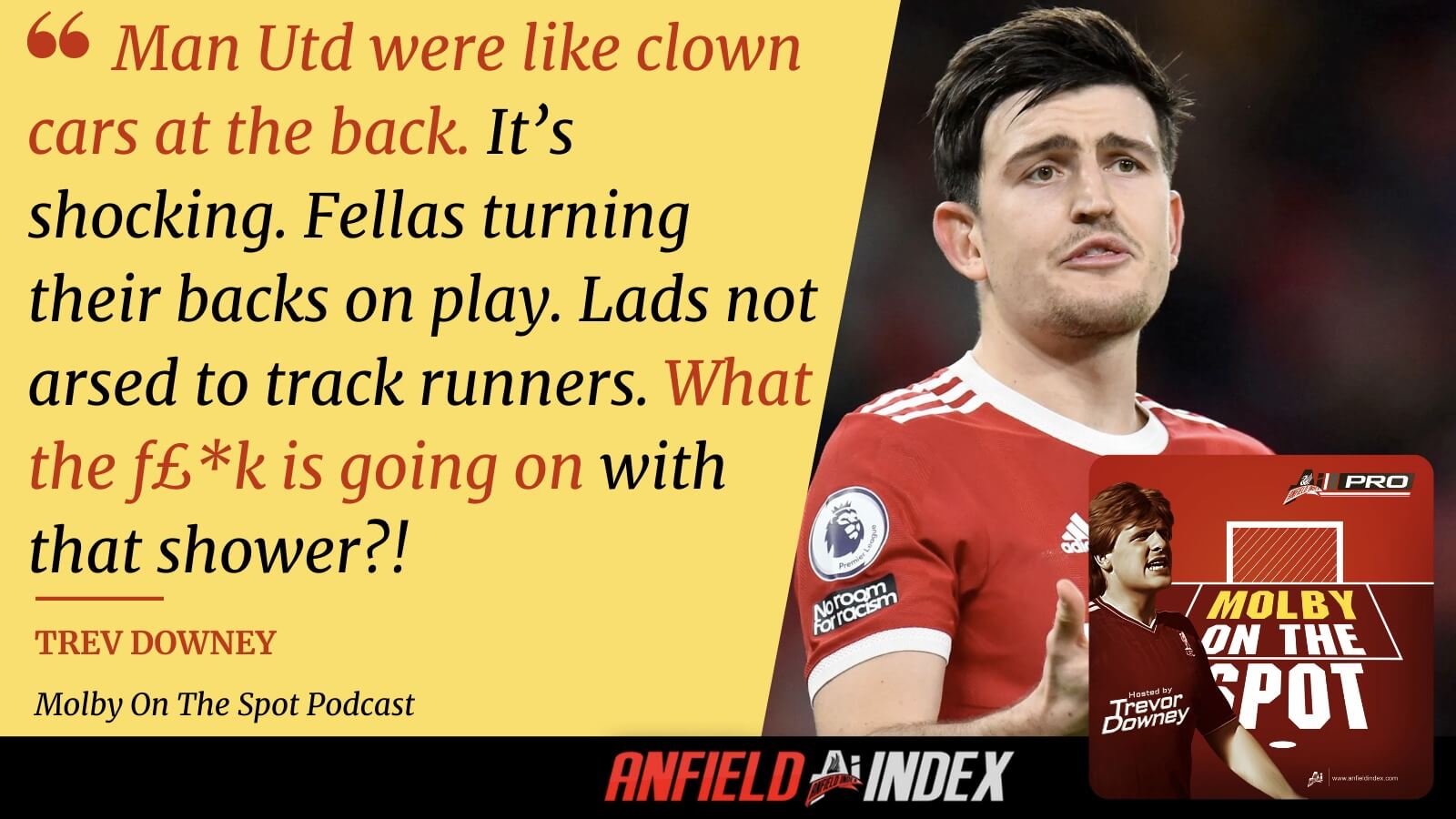 And while Trev was somewhat more blunt than Jan, he still commented on the direction of the club, and more importantly the effort, or lack of it, seemingly put in by some of their biggest stars.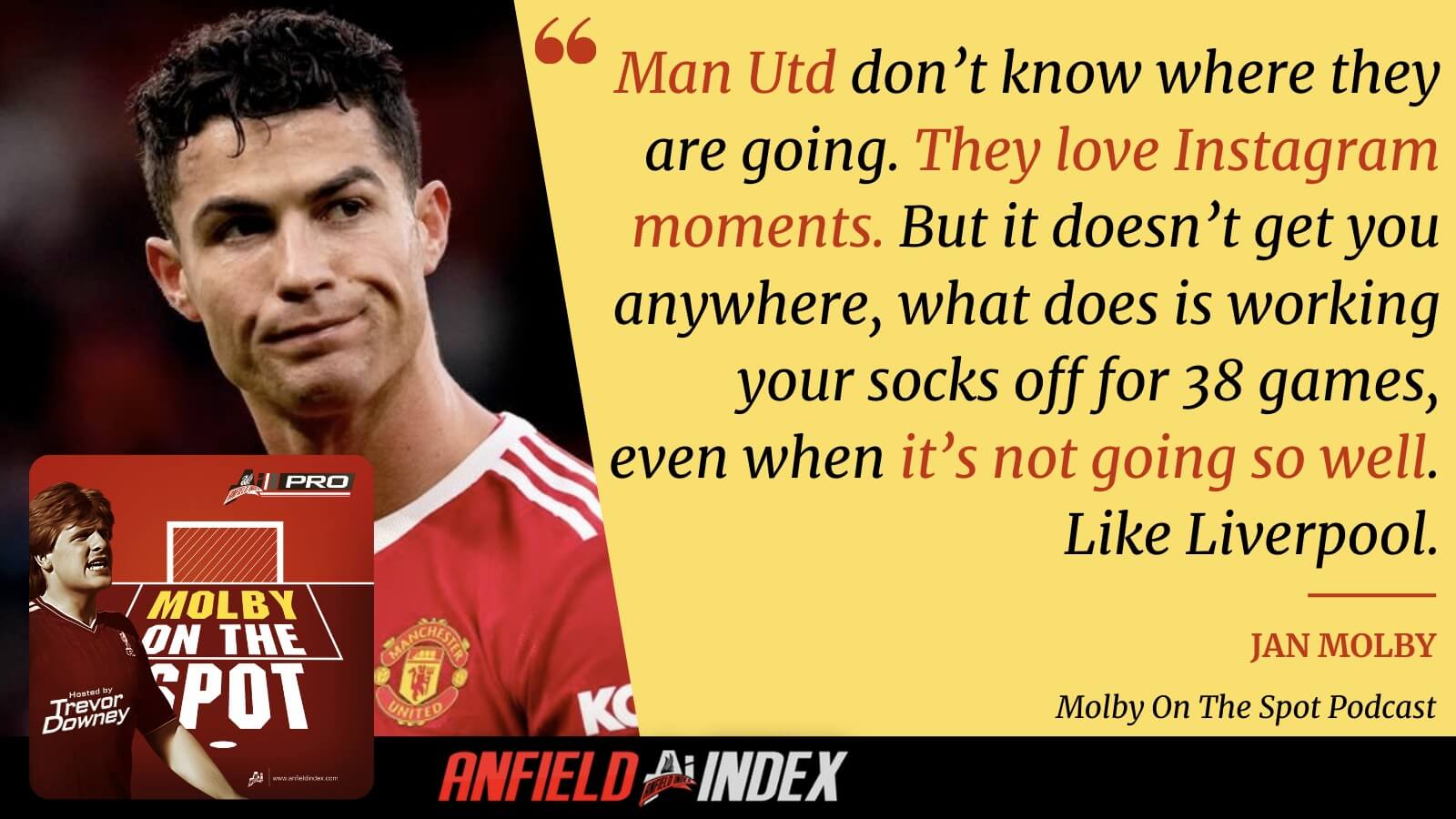 If you want to listen to the Molby on the Spot podcast without any adverts, you can by subscribing to AI PRO here and also joining the Discord channel where all the best shows are recorded. You can also listen to the latest episode on the embedded player below. And follow Trevor here, and Jan here.