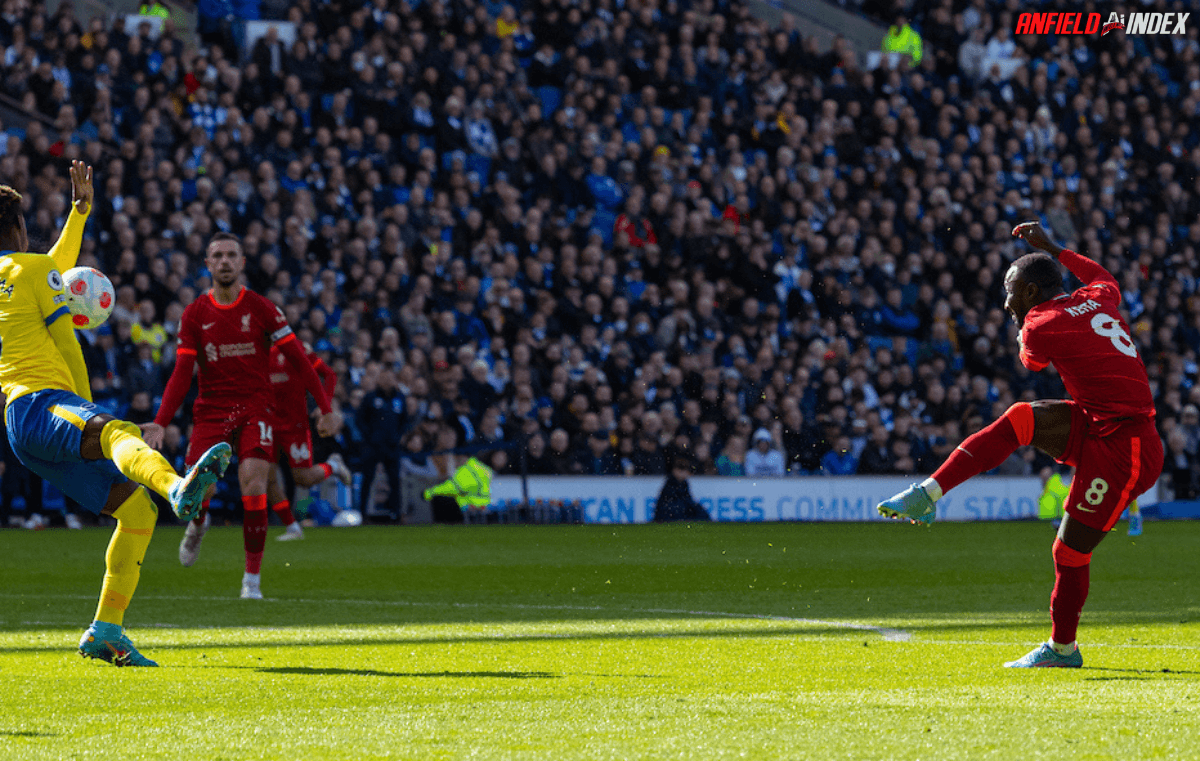 Key Stats as Liverpool cruise past Brighton
Liverpool didn't have too much trouble at the Amex Stadium as they earned a comfortable 2-0 win, thanks to goals from Luis Diaz and Mo Salah. But what were the key stats as they got back to 3 points of Manchester City, at least until Monday.
An easy victory
https://twitter.com/TheAthleticUK/status/1502643899273203718?ref_src=twsrc%5Egoogle%7Ctwcamp%5Eserp%7Ctwgr%5Etweet
This wasn't a difficult day for Liverpool, and displayed how they can win in different ways. Brighton actually had 52% possession, only the third time that a team has had more possession than the Reds this season. But possession is nothing without penetration, and in this regard the gap was clear. The xG tally came to 2.49 – 0.63 in the favour of Klopp's team, a clear indication of how each side converted their share of the ball into chances.

Salah dominant
You'd be forgiven for thinking that Mo Salah was having a poor game, given the Egyptian's body language at points throughout the game. However, the numbers show that he was a huge threat as always, with 8 shots, 1.30 xG (helped by a penalty of course) and 0.55 xA, the most of any player. It was fitting that he scored the 2000th goal in Liverpool's Premier League history, as he has been the most consistent and powerful attacking force for the Reds since he signed. His standards are so high that even in a game where his output was excellent, he still was disappointed with himself over a few moments where he could have been either better.
A new left side combination
It has been encouraging to see how quickly Luis Diaz has adapted to the Liverpool setup since signing. Today, it was the left triangle of Diaz, Naby Keita and Andrew Robertson who looked in sync once again. Robertson to Diaz was the matches most frequent pass combination with 16 passes.
Only one more match is left for the Reds before the international break. That match is against the in-form Gunners. Liverpool will be ready and waiting for them.