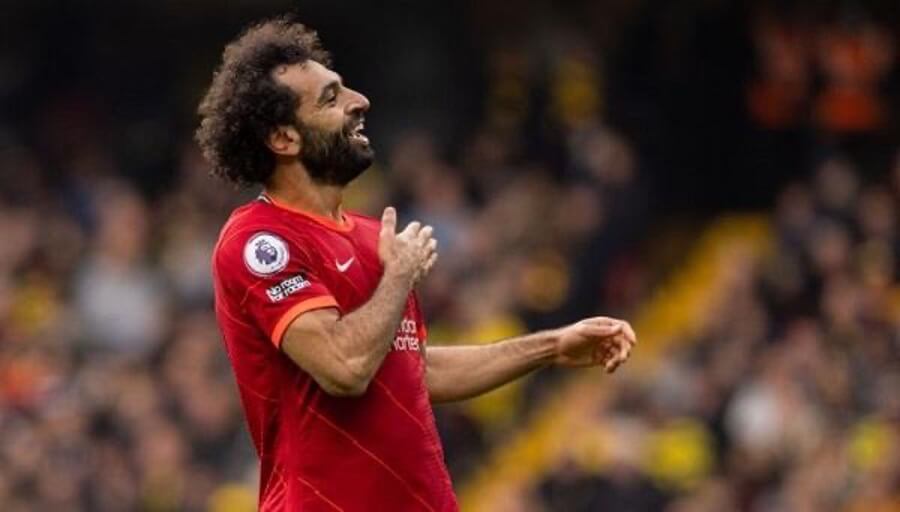 The Salah Ultimatum
I want Mohamed Salah to sign a new contract with Liverpool, as he's the world's best player, performing to the peak of his powers. He is perhaps the most remarkable signing in Liverpool's history, and the success that has been garnered (during his stay), is as much to do with him as anyone else.
This last week has seen Liverpool fans made aware of his contract stalemate, and the fact that a new one remains unsigned. The numbers are relatively unknown, but the ballpark of £400k per week (supposedly wanted) is probably accurate, if a little high in its accuracy. How FSG approach this situation offers many variables, and decisions that clearly have to be considered. By accepting the demands of one player, could open up the notion of others wanting vastly higher wages. Could anyone really not debate that Ali, Trent, Virgil, Fab & Thiago are not world class, and would they not deserve close to parity with Mo…? It's a tricky situation, and the reality of operating under both responsible and respected owners. We are seeing right now how a tricky ownership can severely effect a world class club, and Liverpool right now are succeeding in their own model of stewardship, but that brings with it certain apparent truths.
If I were writing this two months ago, the drum would be beating pretty heavily in Mo's favour. I'm pretty sure I would have written something to that effect (at some point recently in fact), but now that a certain Luis Diaz has arrived, I'm perhaps less fearful of a life without Mohamed Salah. Liverpool are a club that have been able to identify brilliant talent under the Klopp regime, and it would be foolish to believe that they couldn't survive without the Egyptian. Luis Suarez and Phil Coutinho moved on, and despite the stumbles here and there, Liverpool grew as an entity and into undeniable brilliance.

When considering the potential departure of a player, we automatically begin to consider the replacement player that would come in. All fans love speculation, and while I still believe Sadio Mane could be the one that eventually leaves, it would be foolish not to accept Mo could be the one that departs. At RB Salzburg, we have witnessed Karim Adeyemi burst onto the scene this season. His talent is immense, his availability clear, and he could be seen as a viable alternative. Anthony of Ajax is an interesting player, who could also be seen as a player about to explode. His skill set and explosive nature make him desirable, and his Brazilian heritage would fit nicely at Anfield. Raphina is a star that shines bright as Leeds, amongst the absolute football horror show around him, and would be a versatile player that would also mould into this squad. As I remarked, there are always options out there, and though the short term pain (of Mo leaving) could be significant, Luis Diaz would certainly help ease the burden. Despite the allure of all the players mentioned, Christopher Nkunku would be the absolute ideal signing, with an ability to play anywhere within the final third. His potential is limitless, and his versatility also sees him able to operate as an 8 to an elite level.
No Liverpool fan wants to see Mohamed Salah leave, and his own desire to stay should see the Reds reach an agreement. The offers from the likes of PSG will no doubt be absurd, and this will surely test the players loyalty. The coming weeks should be focused purely on their attempts to add further silverware this season, and such a distraction is possibly harming the Egyptian's form. A resolution needs to found one way or another, but given the impact Luis Diaz has already made, there's always no need for the fan base to panic just yet.