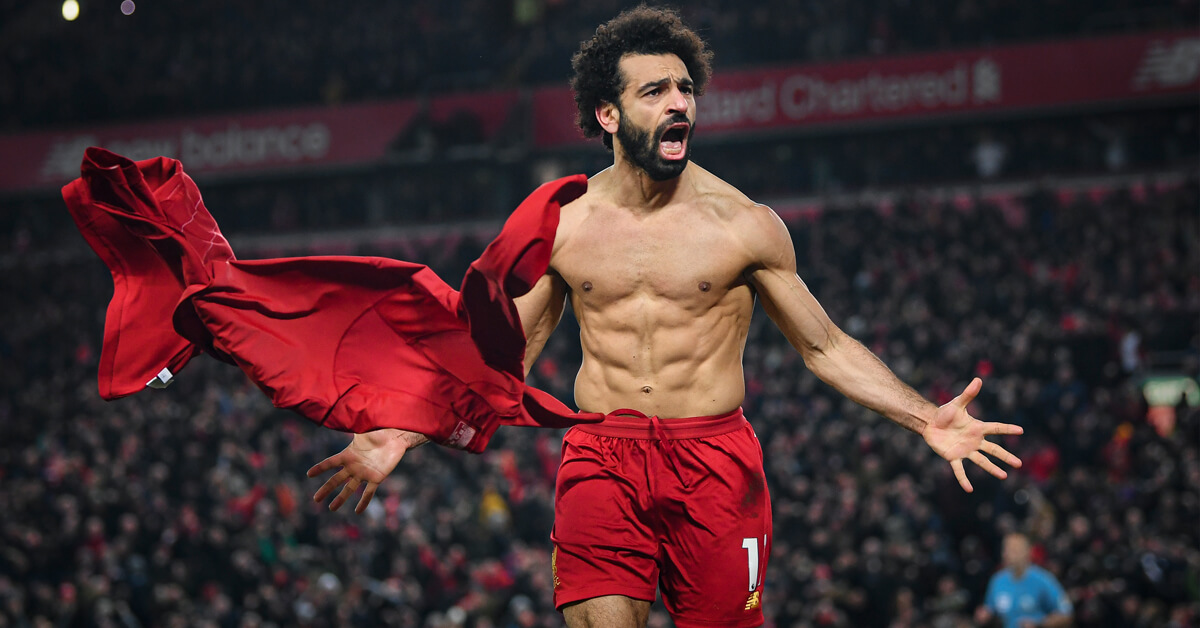 The Right Price for Mo Salah
What is the correct wage for any player? It's very subjective even in the best of circumstances, but the negotiations between Mo Salah's camp and Liverpool football club involve several added layers that increase the complexity exponentially.
THE WAGE SCALE
The "wage scale" and how far Mo's new deal can be outside of that without upsetting a cohesive squad is such a guessing game that we might as well not even consider it as a factor. Players themselves will likely be happy for Salah, but their agents may tell LFC a different story. Trent Alexander-Arnold is worthy of a wage bump every time he breaks another record, which happens every week at this point, but it should be noted that the Scouser in our team is already paid like a world class fullback with only Chilwell earning a more in the Premier League.
Virgil van Dijk, Alisson and Fabinho would be the potential problem areas if Mo Salah receives a deal that is double theirs because you can bet Edwards and Ward told them while their deals were being negotiated that there was an upper limit beyond which Liverpool would not be able to go. If they betray those limits for Salah, these are the three mouths that noises might emanate from.

WHAT'S MO ON?
Mo Salah's base wage is 200k/wk. Reportedly he makes closer to 350k/wk because of Liverpool's heavily incentivised contracts and Salah's ability to check those bonus boxes. That accounts for roughly 18 million in yearly wages, but Forbes' Highest-Paid Athletes list has the Egyptian at 28.5 million in total. Where does the other 10.5 come from? Salah is one of only a few players in the world who control their own image rights. Mo decides what brands he represents and what those endorsements entail, not the club.
Comparisons are often made to Kevin de Bruyne who pulls in 20.8 million per year in wages, 400k/wk. And yet, City's star man isn't on Forbes' list. He is absent while Mo is fifth amongst footballers because KdB doesn't have the same freedom to monetise his image rights.
So, when we say that Mo Salah is currently on 200k/wk… plus bonuses… plus image rights, those aren't just minor asterisks. Mo Salah makes more money than Kevin de Bruyne, and yet you'll hear that his compensation package is massively disrespectful.
THE 300
Is this outline getting us any closer to discovering the correct number? From Liverpool's standpoint, having reviewed all of the publicly available information my feeling is that they should have started with an offer of 300k/wk plus the same incentive structure, plus the same image rights that he currently has. Those two genies, the bonuses and the image rights, are not going back in the lamp. If Mo keeps achieving great things and signed that type of deal with Liverpool he would be making 33.7 million in 2022 without a single additional endorsement. That would put him behind only Ronaldo, Messi and Neymar in terms of earnings. Could Liverpool go to 350, to 400, to 500? I'm sure they could, but ultimately what difference would that make? PSG will always offer a pound more in this circumstance, so it isn't about Liverpool offering the most on paper. For Mo to stay there has to be some recognition on Salah's behalf that Liverpool are the better choice. If he's basing his choice on something other than professional aspirations, Paris or Madrid will be his destination.
If 350 versus 300 crosses some imaginary "respect" threshold, should Liverpool do it to secure the player? Sure. But that would be the absolute upper limit in my opinion.
HOW WILL THIS END?
If Liverpool share my thinking then it does appear that we're headed to a place where more emojis are coming our way and ultimately Salah and his camp will decide that our offer is not enough. Mo Salah is incredible and would be in any team but Liverpool do tailor their set-up, not so much specifically to Mo, but in a way that provides copious chances for a player in his position relative to other clubs.
Mo Salah has the second most touches by any Premier League forward, and the fourth most of any PL player in the final third. The question for Salah is, can he get that anywhere else? The question for Liverpool is, if they can feed another player those opportunities, can they approximate Mo Salah's production? And further do they have to sell their current talisman in order to fund the acquisition of said player or is it better to run down Mo Salah's contract and allow the club maximum time, three transfer windows to try and figure out the idea replacement, albeit with fewer resources than if they'd sold in the summer of '22?
Those questions can be expanded upon in future articles. But for now; the answer to the numbers debate is 350,000 GBP per week, plus current incentives, plus image rights.