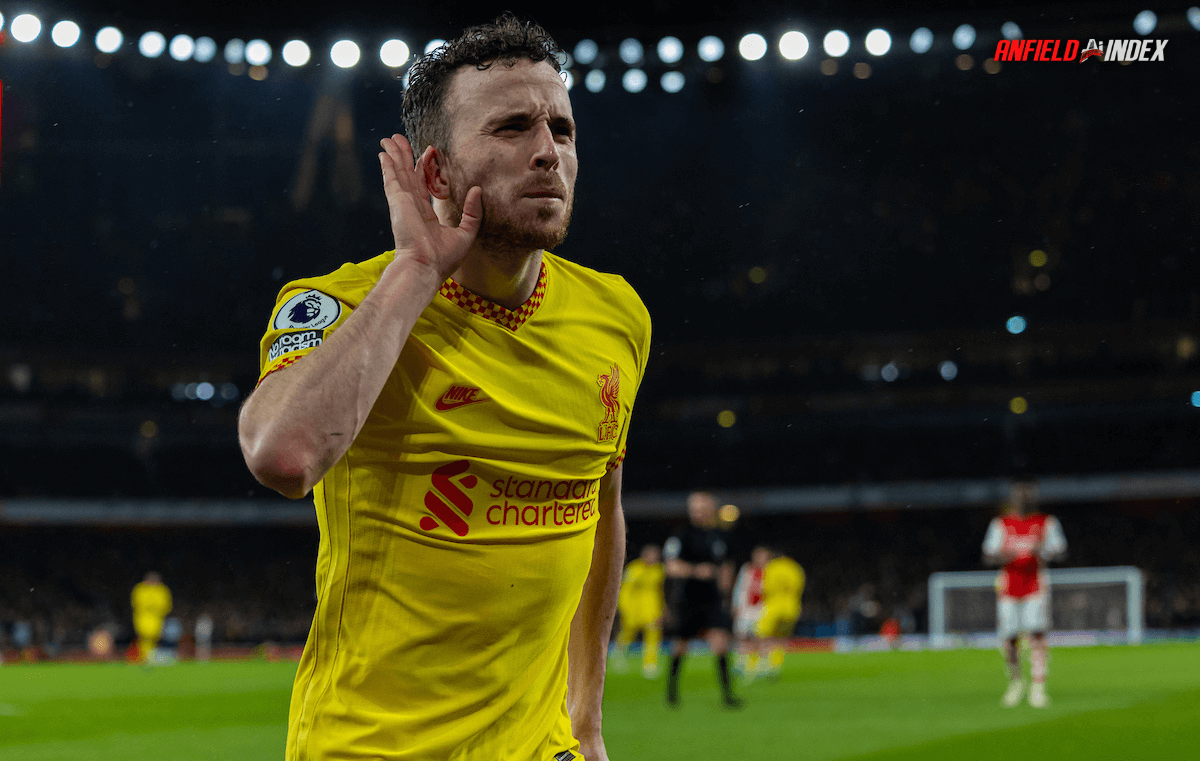 Post-Match RAW: Klopp The Master, Poundland Pep & The Morbid Brothers
Before the match, hosts Arsenal were in a run of form they've not seen for years, putting themselves in pole position to qualify for the Champions League. Nevertheless, they were playing against the form side in Premier League (and Europe) as Liverpool travelled to London to face the Gunners.
On Post-Match RAW, Trevor hosted Dave Hendrick and Jim Boardman for the instant reaction to what ended up being quite a comfortable victory in the end.
First up was the idea, coming from plenty of the home team's fans, that this was their moment – and that Arteta was going to show up Klopp.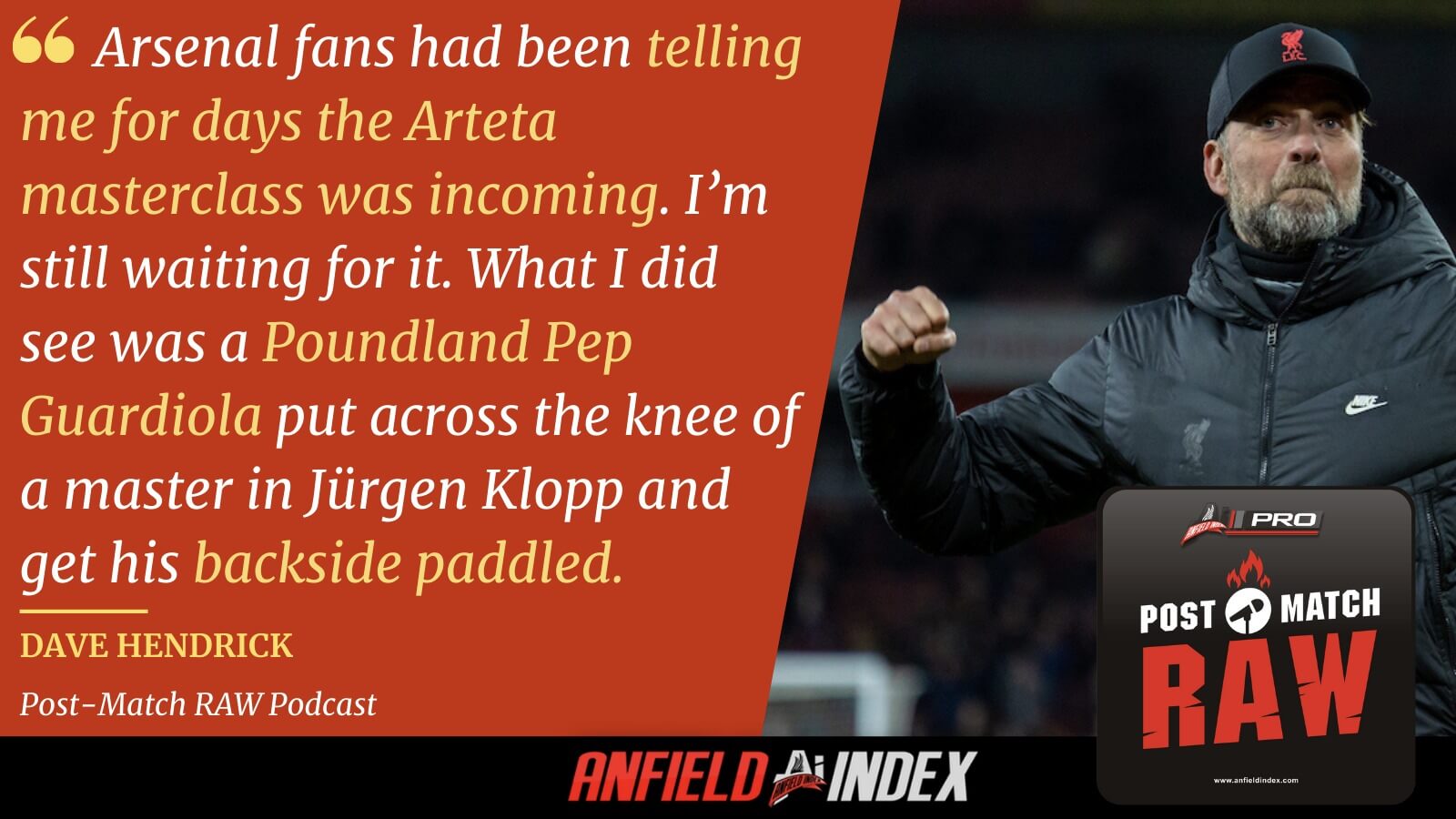 He also reflected on the standard of this Arsenal team, and where they rank in terms of future potential rivals and current levels within the division.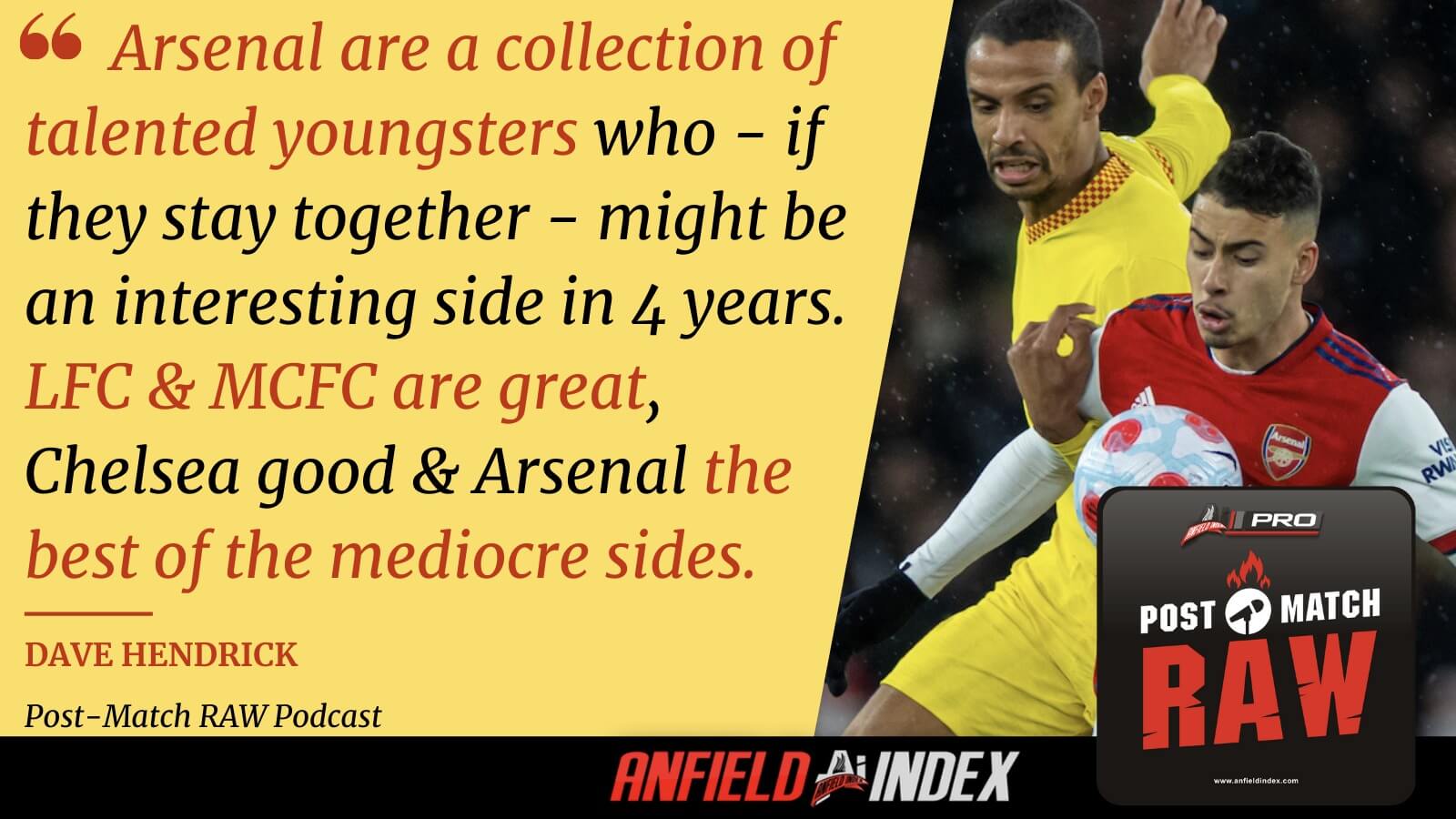 Trevor alludes to how important the win was for the Reds, the improved atmosphere at the Emirates (especially compared to the past few years) as well as the tactical approach we seem to have taken in recent weeks. And how effectively we execute it.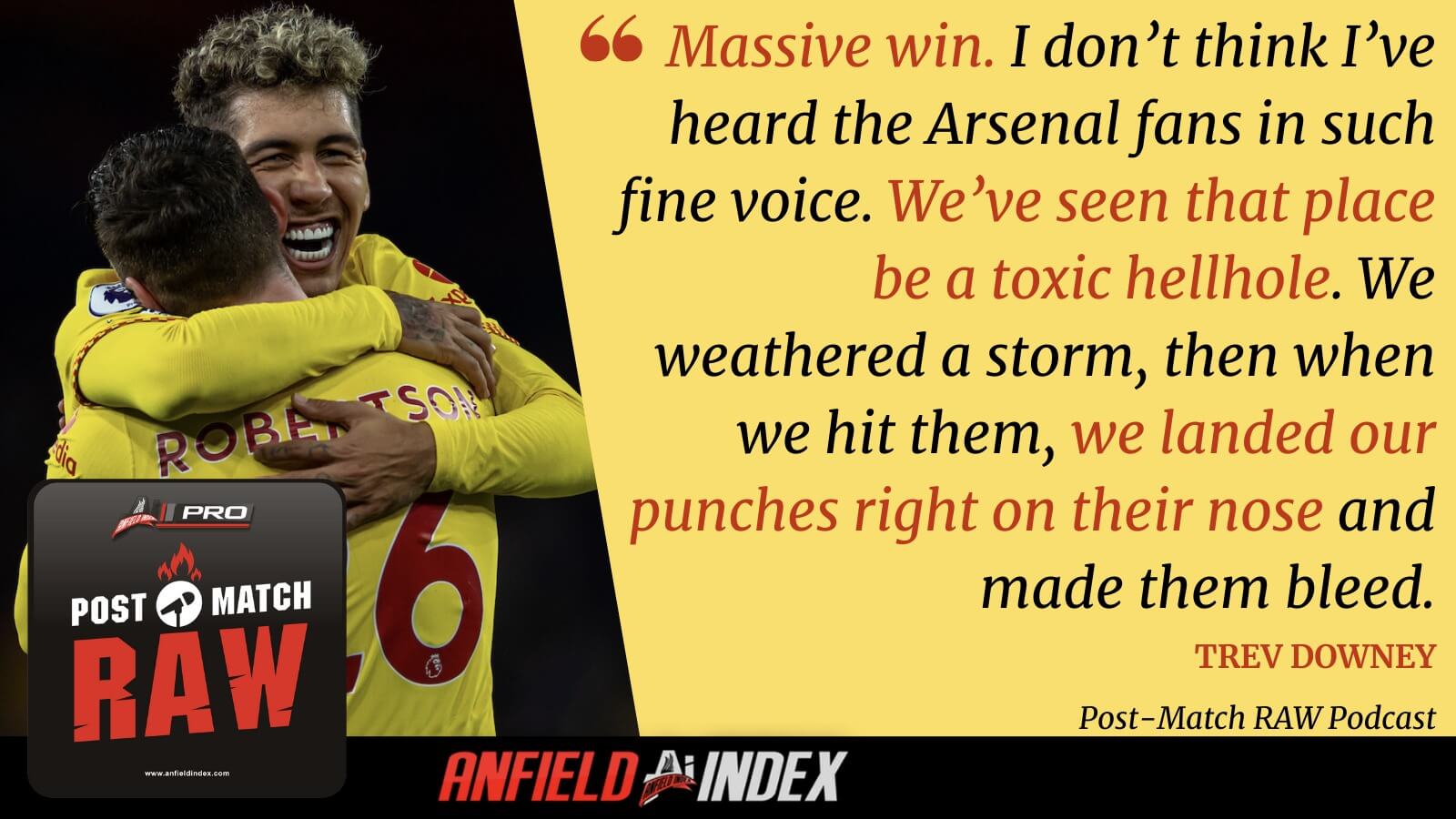 Jim took it a step further, comparing it to boxing and the experience professional against the young upstart. And while Arsenal did enjoy some parity in the opening period of the match – Liverpool soon took full control of the game.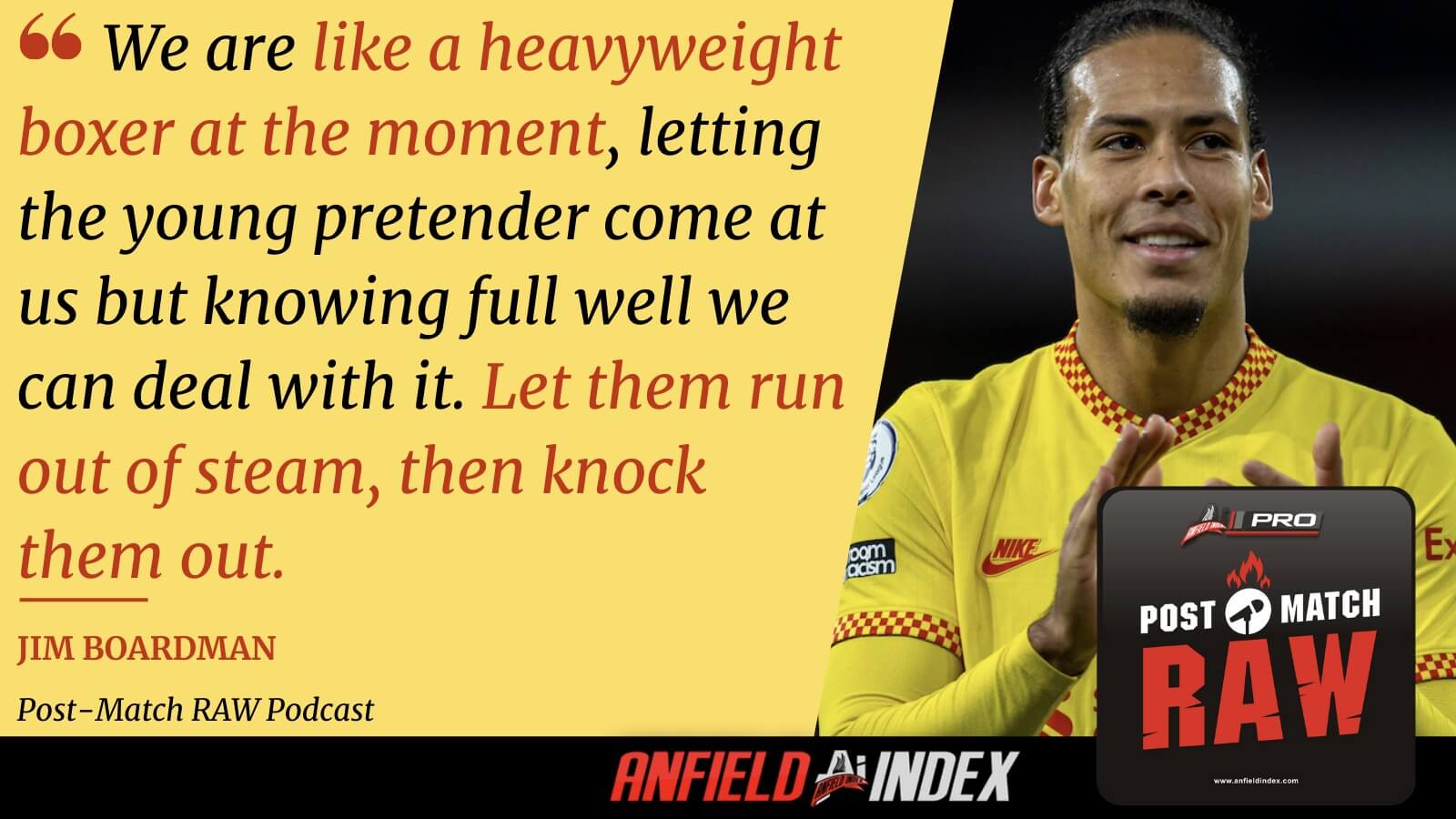 He also expanded on the first half, but in relation to how it was portrayed by pundits and commentators; specifically that it was nowhere near the apparent dominating they were discussing.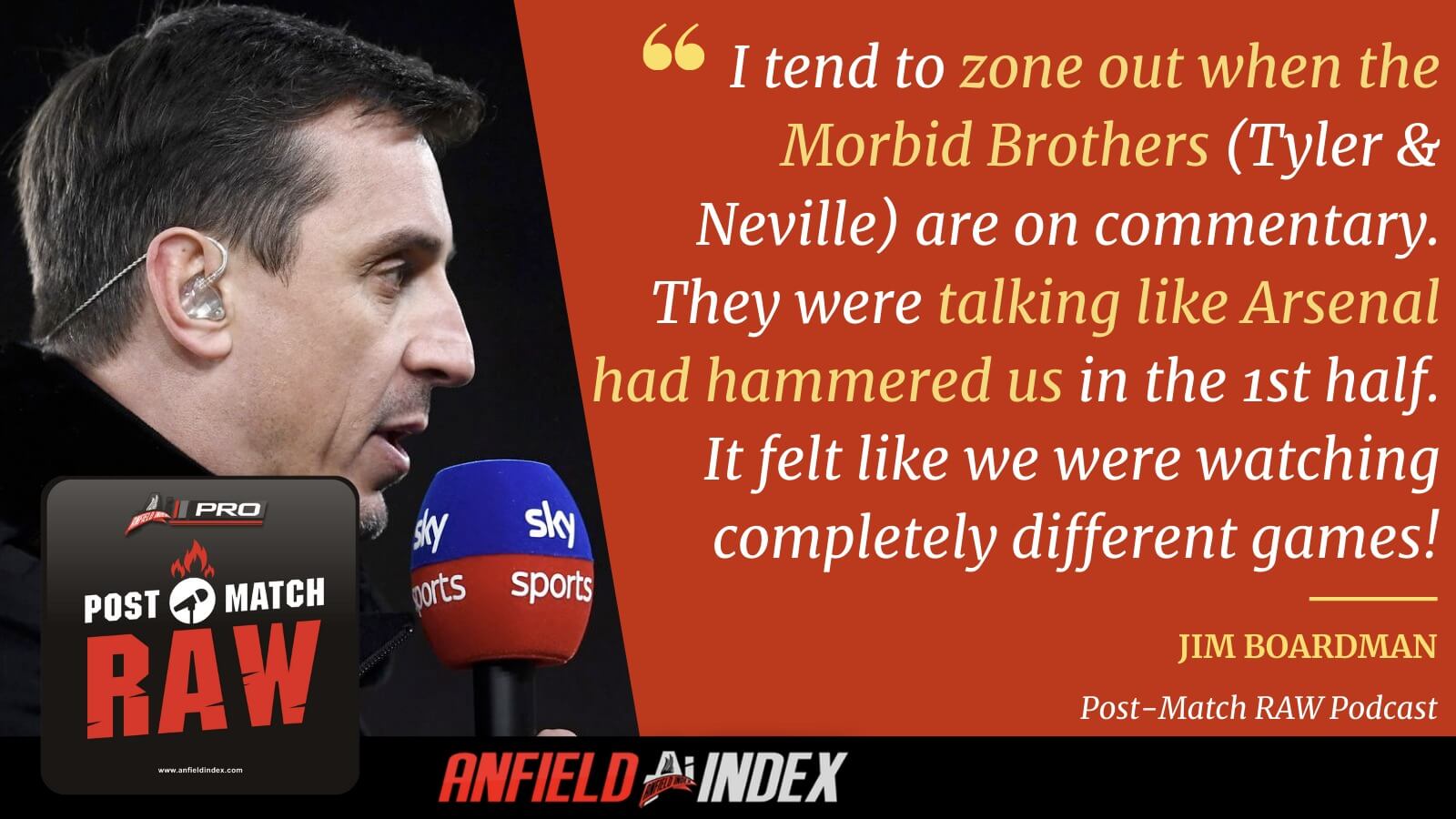 And of course there was the superb opening goal, crafted in Spain and finished in Portugal – with a little help from the English goalkeeper in nets for the Gunners.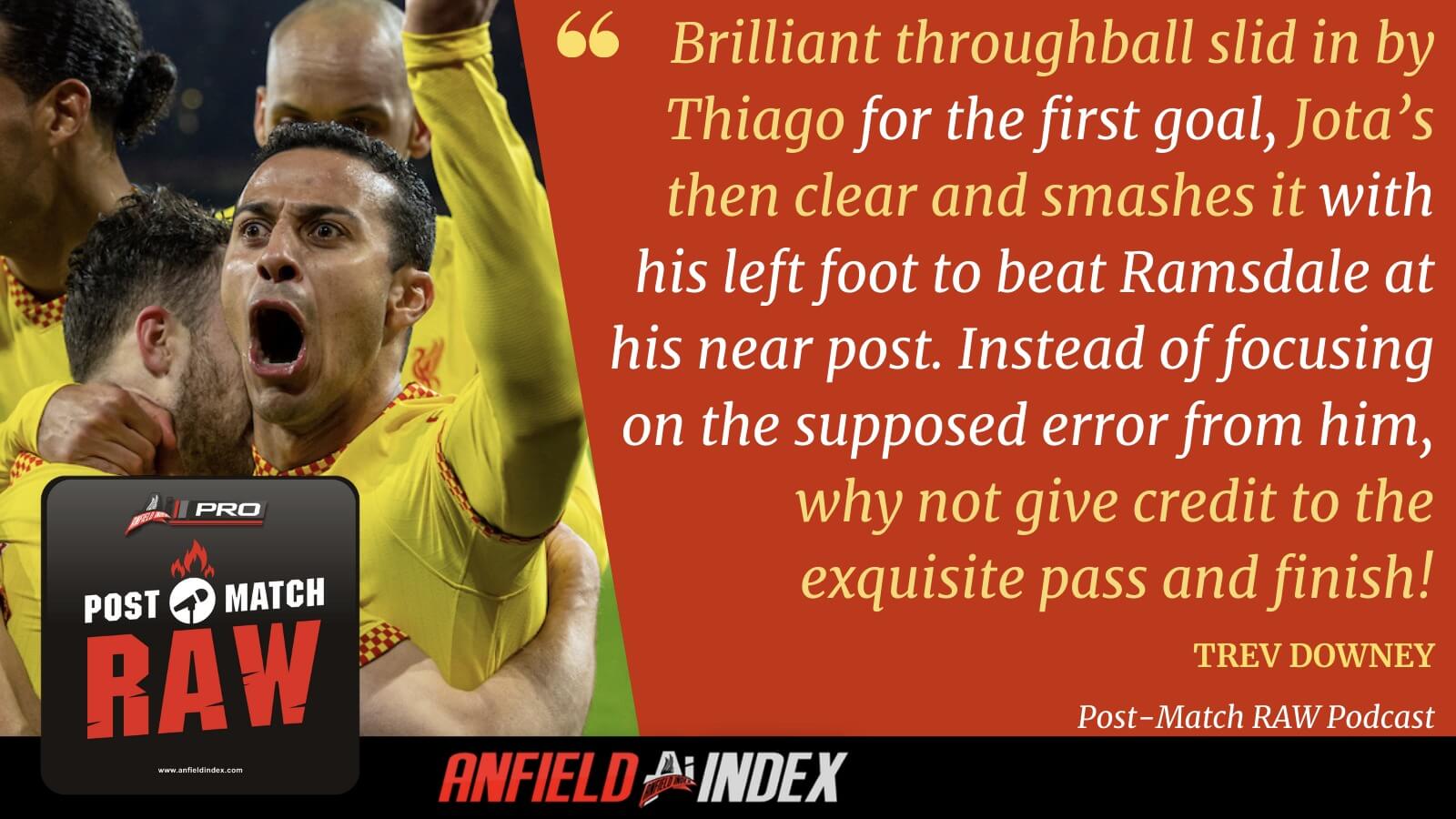 Finally, Dave discussed the next Premier League match, which isn't until after the FA Cup quarter-final and the upcoming international break.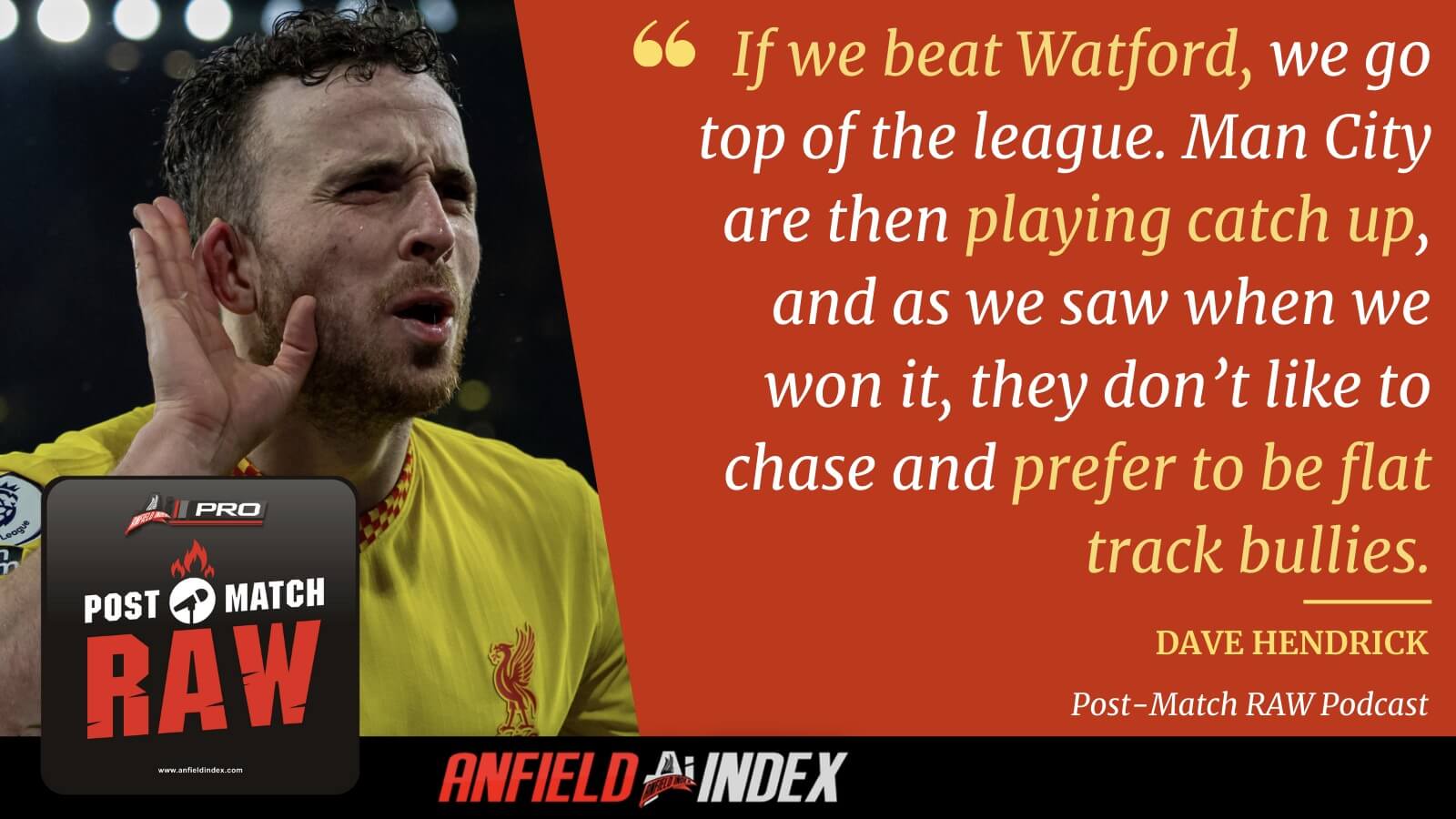 If you want to listen LIVE to any Post-Match RAW, you can by clicking on the embedded player below, or by subscribing to AI PRO here and also joining the Discord channel where all the best shows are recorded, and often includes lots of interaction with subscribers.