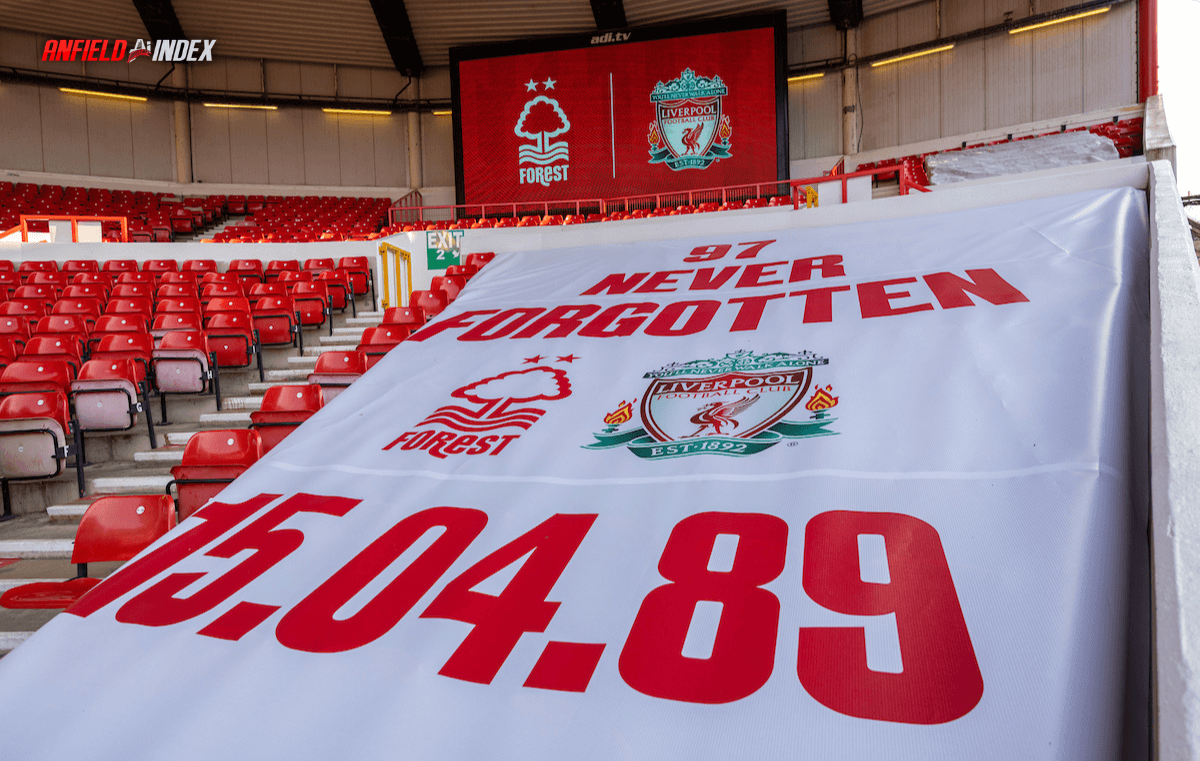 Post-Match RAW: Into The FA Cup Last Four & How to Judge Jota
Cup rotation took place at the weekend, and not just in the Liverpool team to face Nottingham Forest as Guy Drinkel replaced Trevor Downey as host of Post-Match RAW, and Lisa-Marie Hanahan plus Dave Horrocks joined stalwart Dave Hendrick to look back at the narrow victory in the FA Cup quarter-final.
Because of the many changes in the Reds' team it led to plenty of debate about the futures of some of these players on the fringes of Klopp's team. First up is the decision about whether we should keep Joe Gomez, or indeed if we can. Dave Hendrick thinks the decision is probably with the player at this point.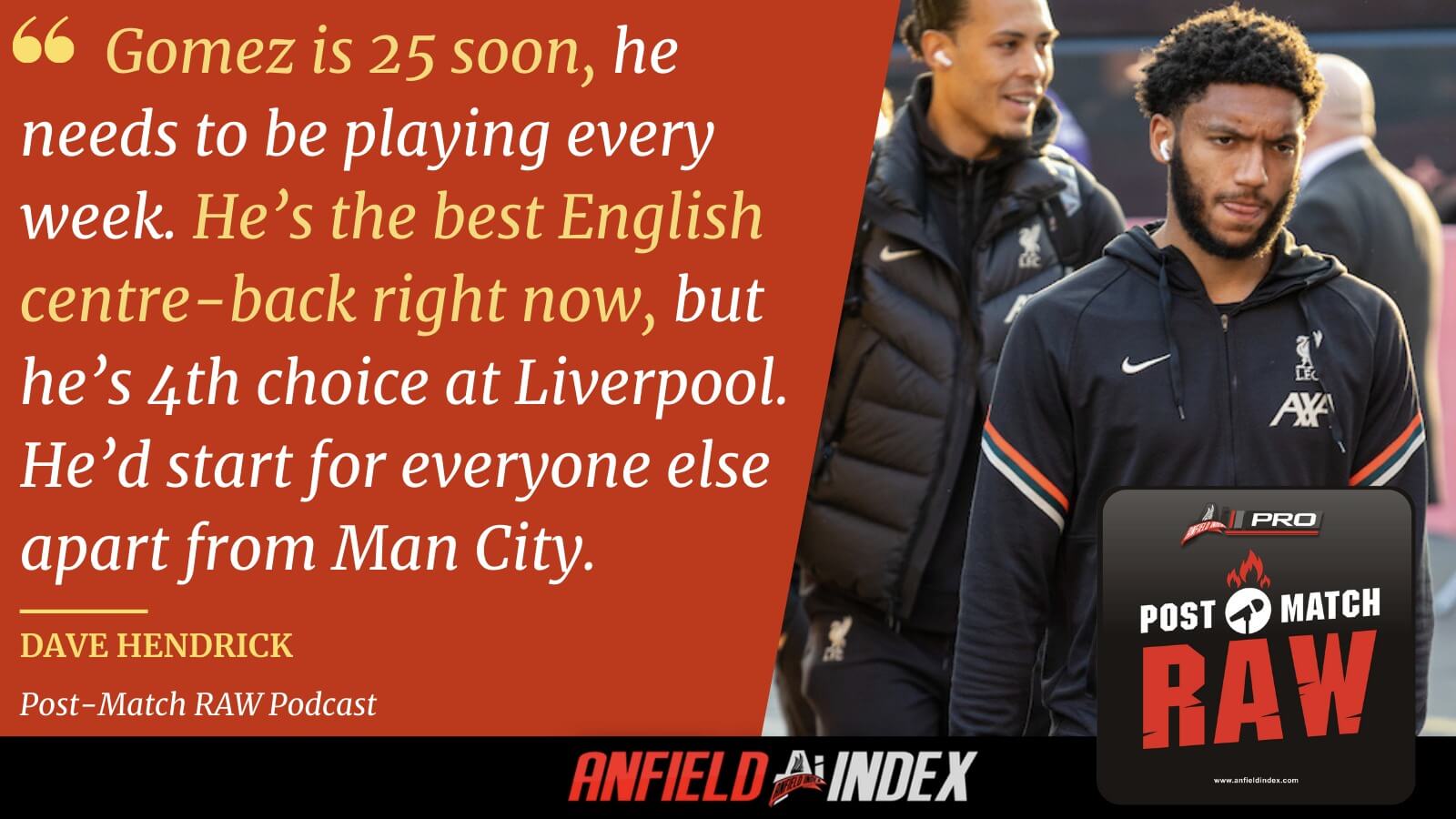 But it turned out the biggest discussion point of the whole podcast was the goalscorer Diogo Jota, with a fair bit of disagreement not only about his role but perhaps where he stands in the pecking order. Guy was somewhat skeptical when he arrived, and thinks he's only suited to one position in the side.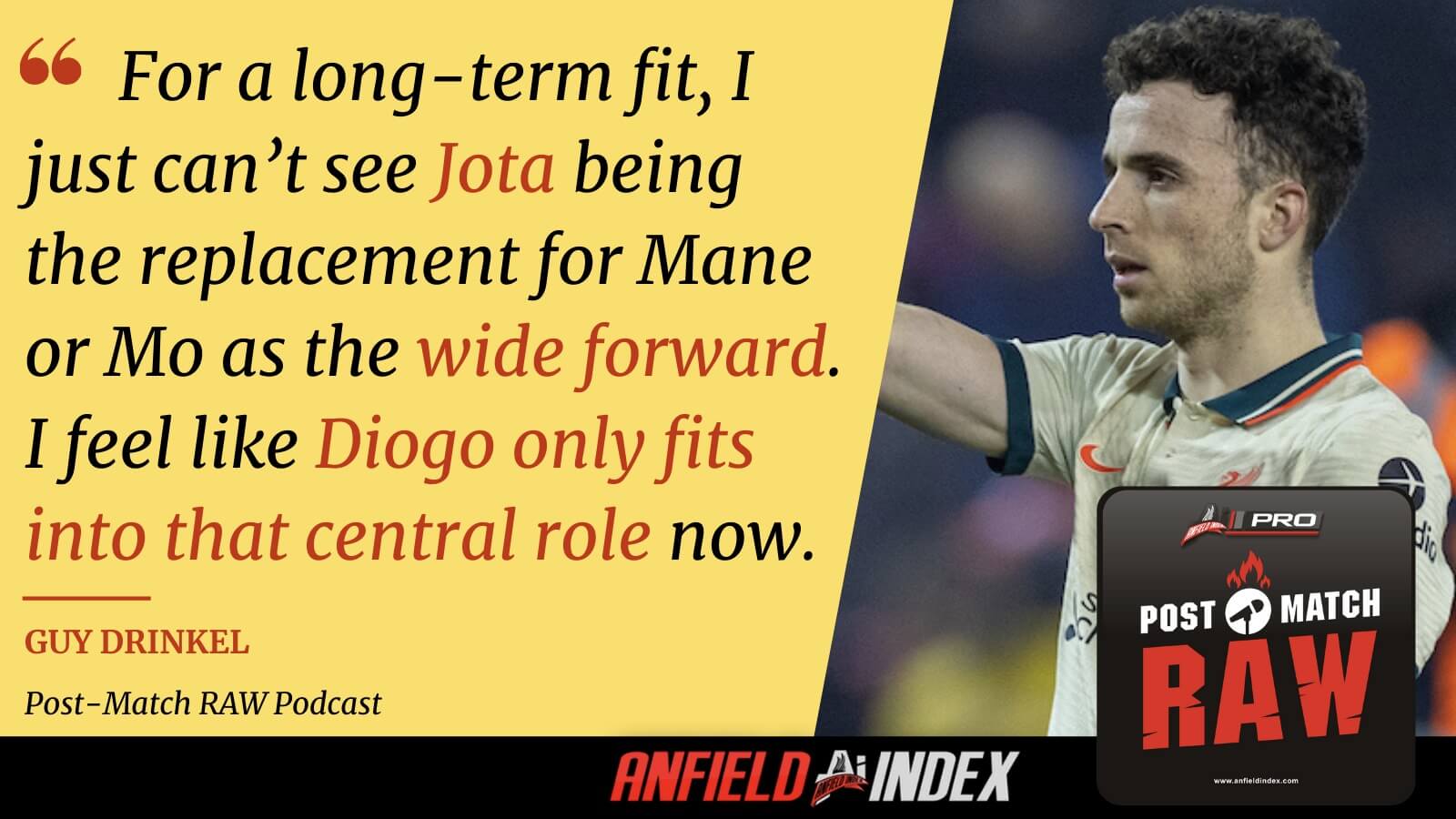 However, Lisa had a different take, suggesting his versatility is an huge asset not weakness.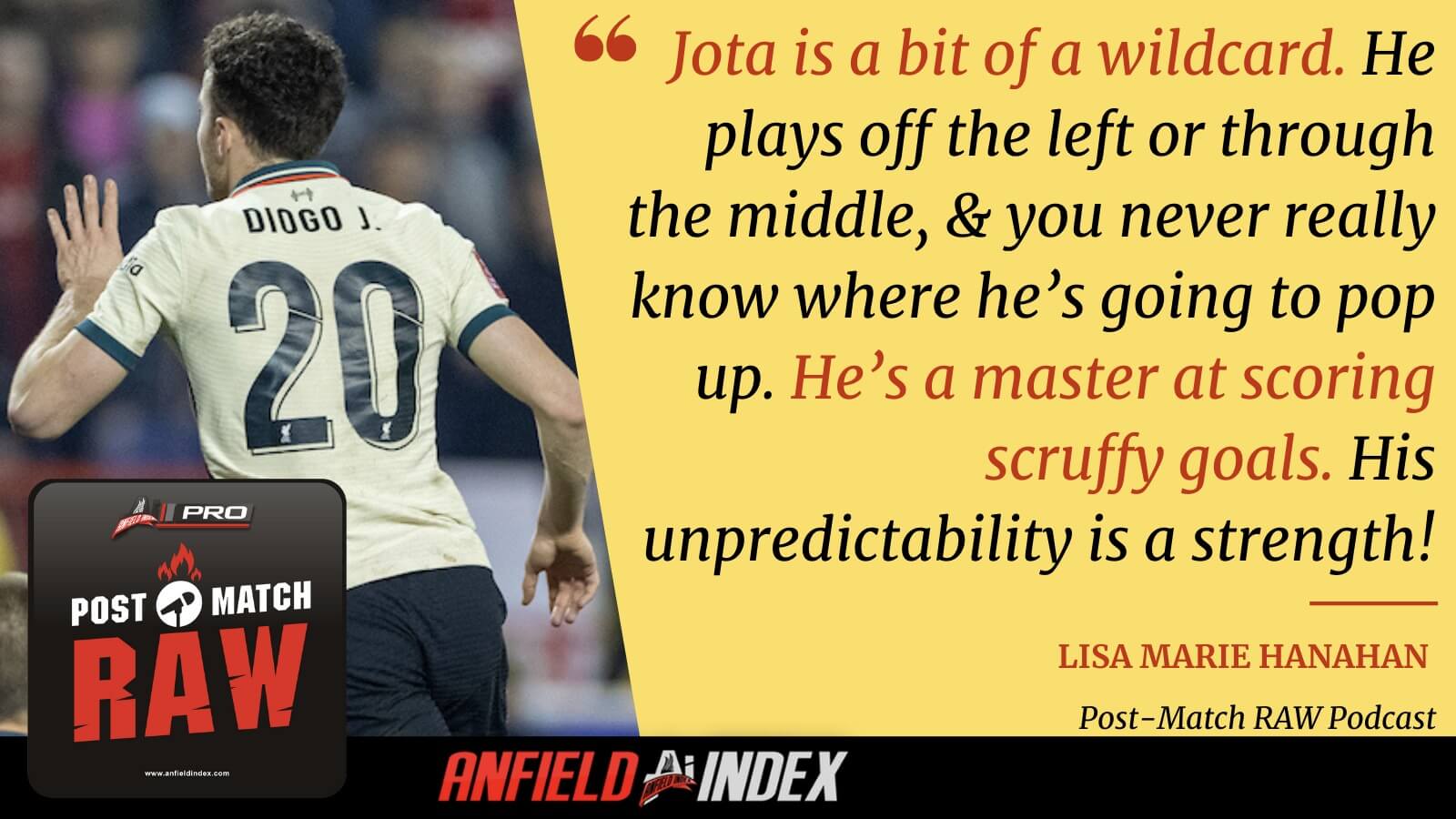 Finally, Dave Hendrick looked ahead to the summer – and perhaps suggesting one of the current front three is replaced and where Jota fits into that in future seasons.
"If we go into next season with Salah, Nkunku and Diaz as the front three, with Jota as the fourth who can start all across the line, he'll play plenty and is an unbelievable weapon off the bench."
But even though a couple of the Reds team weren't perhaps at their best, the most frustrating aspect of the match was undoubtedly the commentary team put up by ITV on the UK coverage.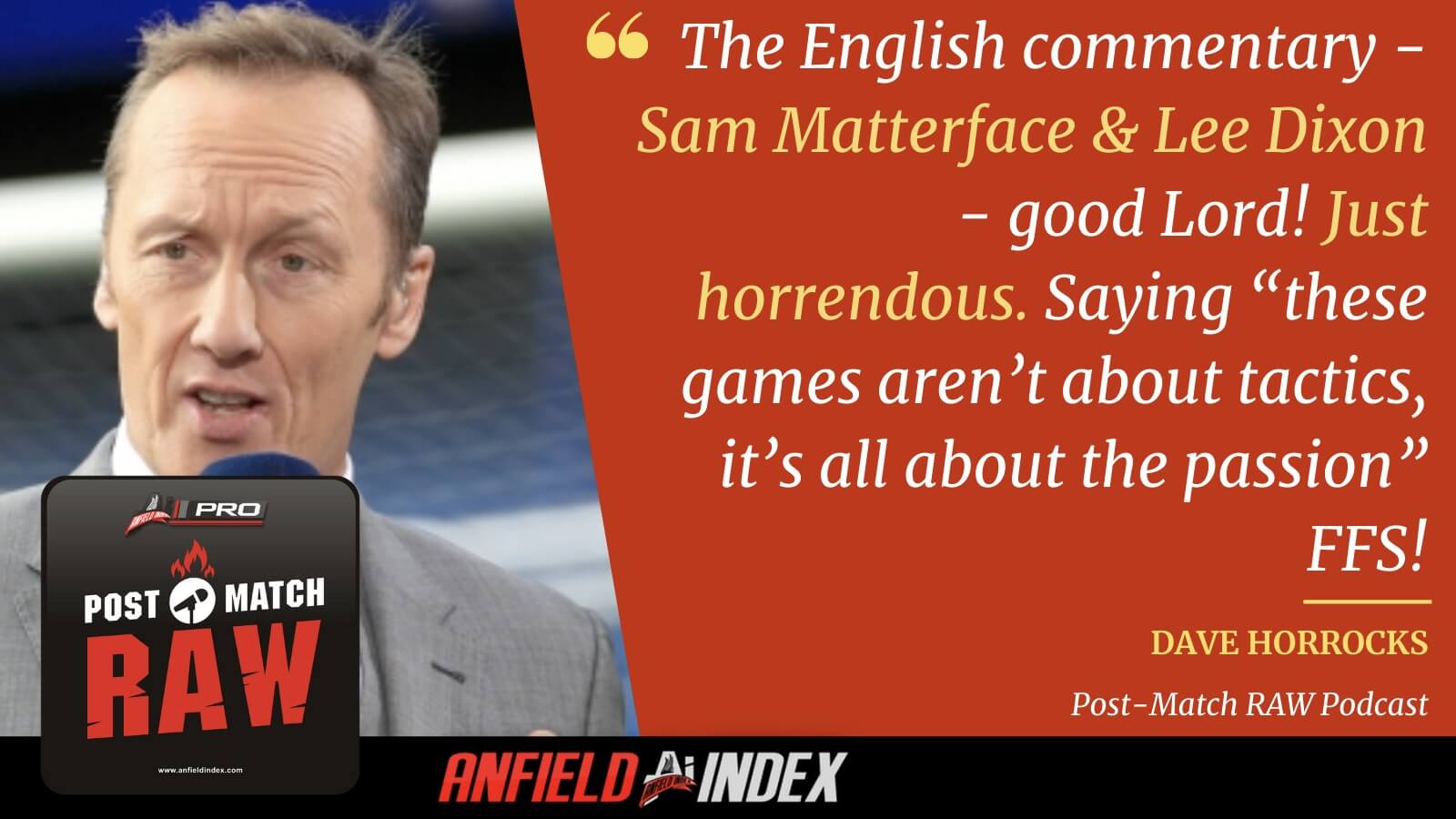 If you want to listen LIVE to any Post-Match RAW, you can by clicking on the embedded player below, or by subscribing to AI PRO here and also joining the Discord channel where all the best shows are recorded, and often includes lots of interaction with subscribers.